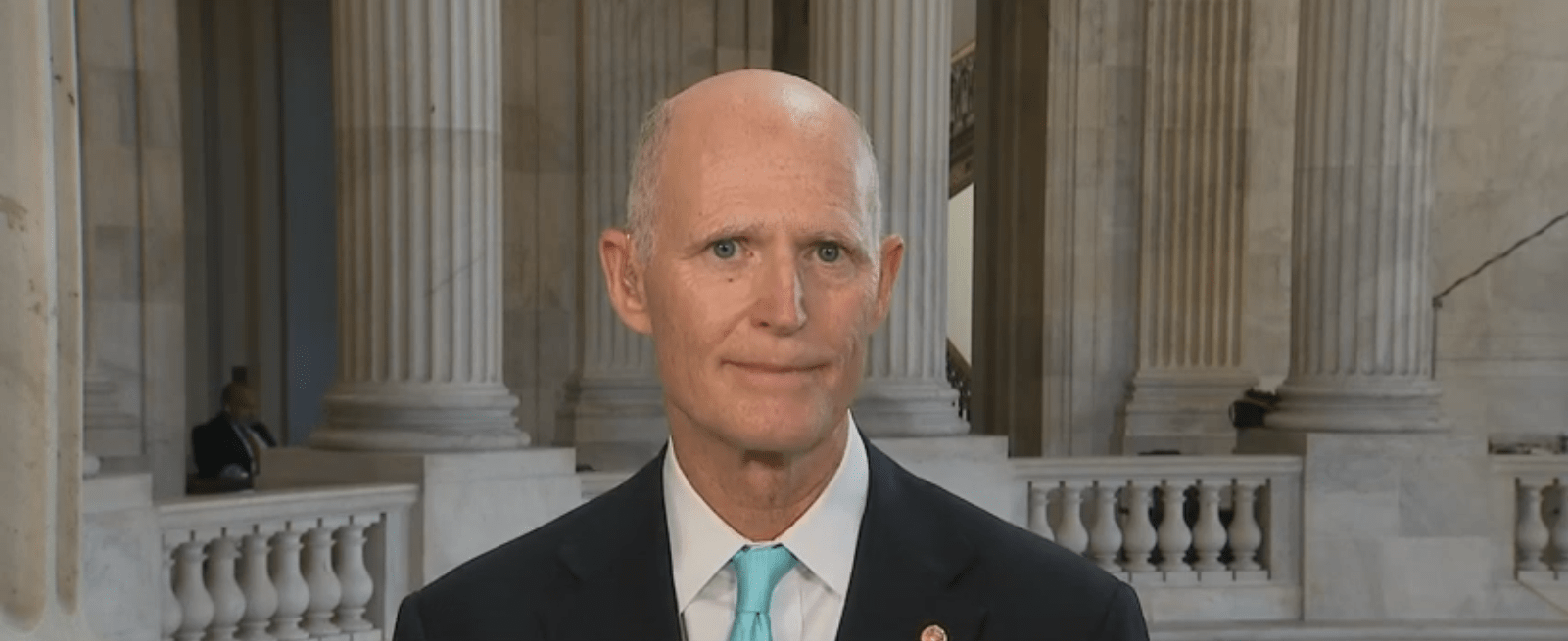 'Tell us why they didn't do it, and why they're treating this differently.'
Classified document retention continues to vex U.S. Sen. Rick Scott, but his ire is directed toward the current President rather than Republicans guilty of the same transgression.
In the wake of further revelations that President Joe Biden also held on to materials that required stricter security, the Florida Senator fulminated Tuesday during a Fox News interview.
He did not offer the same critique over revelations that former Vice President Mike Pence retained documents at his own home in Indiana, however, preferring instead to hone in on a purported double standard from the Department of Justice, and "why they're treating Biden different than they're treating (former President) Donald Trump."
"Why did they raid Mar-a-Lago and why didn't they raid every place Biden's ever been?" Scott said. "This doesn't make any sense. They ought to be clear. There might be a legitimate reason. But tell us why they didn't do it, and why they're treating this differently.
"I don't know how Biden ended up with classified documents from his time in the Senate," Scott said, referring to documents found in Biden's Delaware home last week that predate his time as Vice President.
"I'm in the Senate and you go to a classified area, you look at the documents. You go to a classified room and you give them back to them. I don't even know how he does it," Scott said, though it's worth noting Biden hasn't been in the Senate in almost 15 years.
Scott has repeatedly hammered Biden over classified document retention issues, including during an in-state radio interview last week.
"He's a hypocrite. I think he's a hypocrite or clueless. Remember this is the same guy who said that he was going to be 'Mr. Transparency.' So he ought to put the facts out," Scott said on Orlando's WDBO-AM.
Though Biden documents continue to emerge, former President Trump appears to have secreted a larger number of classified documents. More than 300 classified documents were collected at Trump's Florida compound. At least some of those were top secret. And Trump repeatedly failed to return the docs despite efforts from government officials requesting them.
However, Scott has suggested Trump's purloined papers were more secure than those Biden secreted away.
"And Biden went out and attacked Trump over the documents. And then he has them at his own house. My understanding at least is that at Mar-a-Lago they were under lock and key. I mean they were just sitting in the (Biden) garage. And there was no record of who was coming in and out of the house. So I just think there's a double standard by the media on how Biden's been treated about this," he said last week.