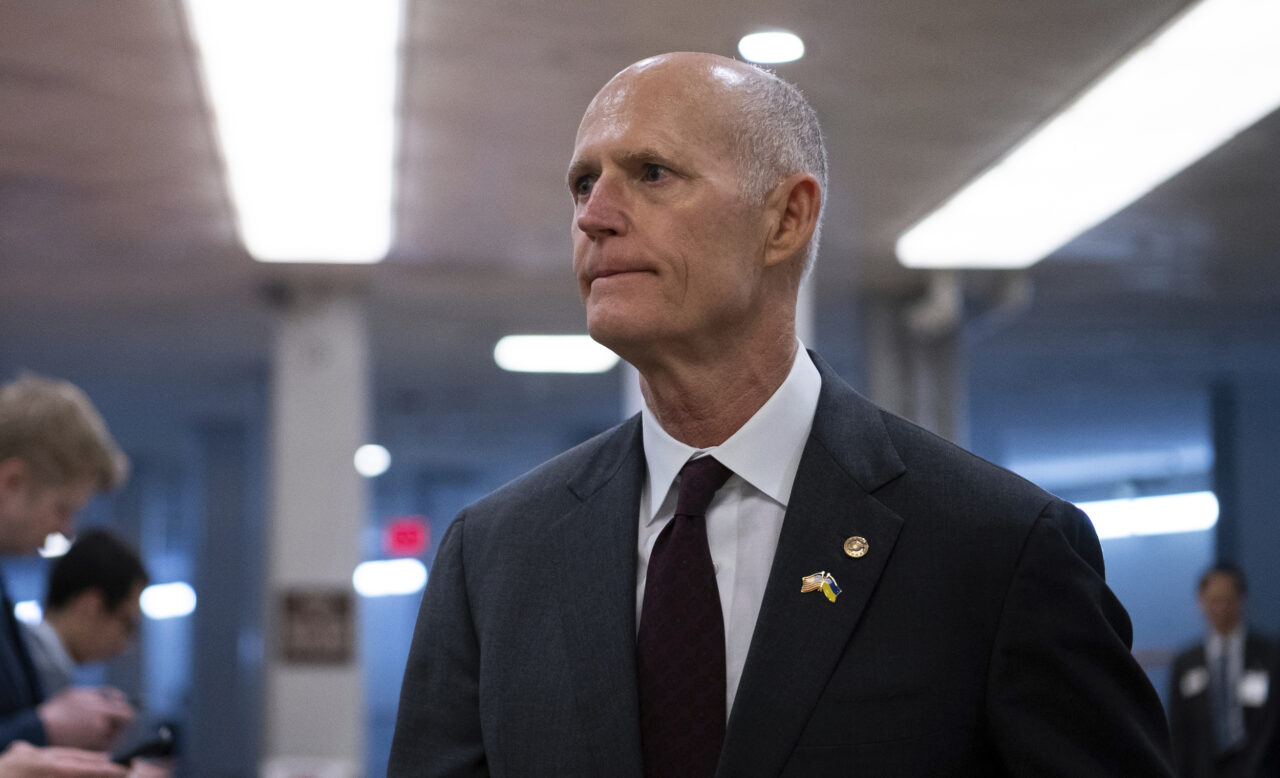 'Remember this is the same guy who said that he was going to be "Mr. Transparency."'
U.S. Sen. Rick Scott is speaking out about the President's classified document retention issues and blasting what he sees as a media double standard.
Scott called Biden a "hypocrite" during sharp comments on an Orlando radio station Wednesday, wondering "why in the hell are they treating Joe Biden differently" than former President Donald Trump, who had his own issues with secreting classified documents and retaining them after his term in office elapsed.
"He's a hypocrite. I think he's a hypocrite or clueless. Remember this is the same guy who said that he was going to be 'Mr. Transparency.' So he ought to put the facts out," Scott said on Orlando's WDBO-AM.
"You know, one thing if you're in politics, you're elected by individuals. You ought to give them good information. So he ought to tell us exactly why they were there. How safe were they? And the media, they've got to stop making excuses for him."
The Senator then continued laying into the mainstream media for coverage of the Biden documents, despite the fact that mainstream media outlets have consistently broken the news about Biden's possession of the docs.
"They were all giddy when they found out there (were) classified documents down at Mar-a-Lago. The Department of Justice went and raided the darned place. Why are they treating Biden differently?"
"Get the facts out," Scott urged. "Then we'll know what's going on and there will be accountability. No one's above the law. The law ought to be applied the same to everybody."
Scott's comments come in the wake of reporting from The Associated Press and elsewhere that White House lawyer Richard Sauber said six pages of classified documents from Biden's time as Vice President were found during a search of Biden's private library earlier this month. Additional documents were found in Biden's garage at his Delaware home, and at his former offices at the Penn Biden Center.
Thus far, former President Trump appears to have secreted more classified documents. More than 300 classified documents were collected at Trump's Florida compound. At least some of those were top secret. And Trump repeatedly failed to return the docs despite efforts from government officials requesting them.
For Scott, the Trump and Biden situations appear to be equivalent, despite Biden's voluntary cooperation with the probe so far, a contrast to Trump's active resistance to investigation.
"No one should have classified documents. I think everybody needs to comply with the law. That's what I believed all along. I do believe that you ought to apply the law the same to everybody. So why did they go and raid Mar-a-Lago but they don't go raid Joe Biden's house? That doesn't make any sense to me.
"And Biden went out and attacked Trump over the documents. And then he has them at his own house. My understanding at least is that at Mar-a-Lago they were under lock and key. I mean they were just sitting in the (Biden) garage. And there was no record of who was coming in and out of the house. So I just think there's a double standard by the media on how Biden's been treated about this."