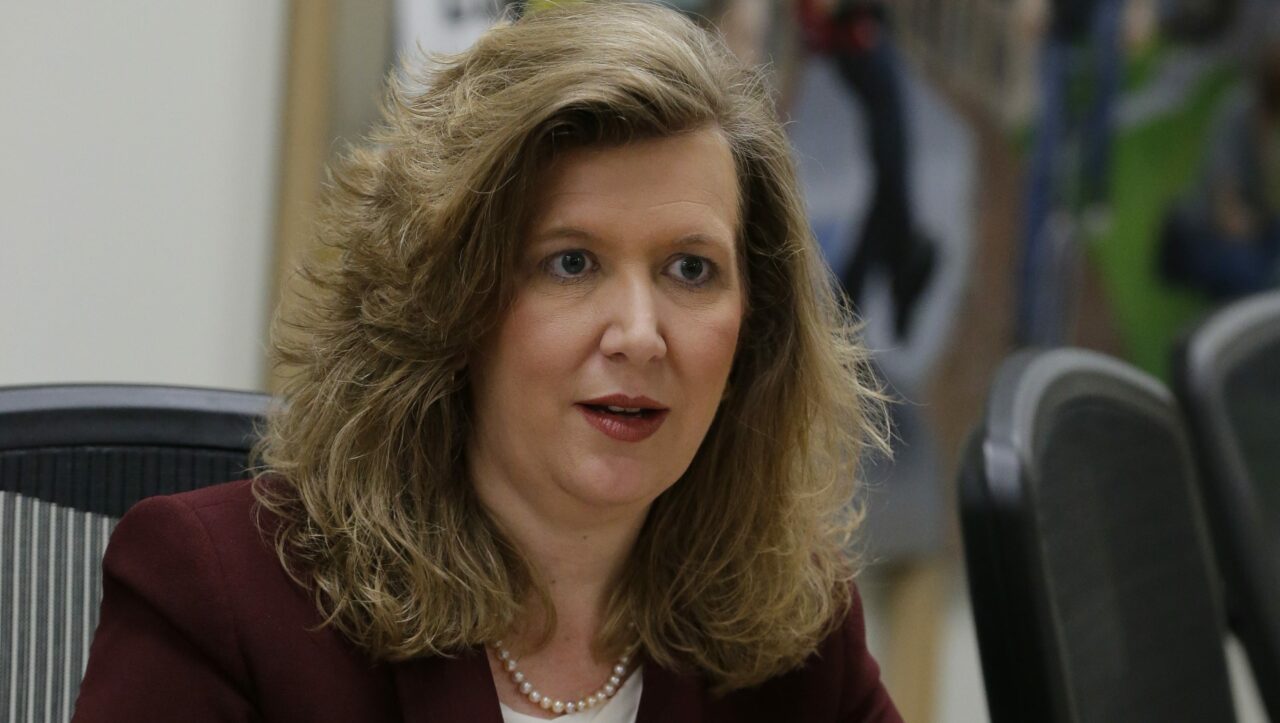 The Broward County Superintendent became the third school leader to be ousted from her position since November.
​​Seventy-one days after she was fired, and 42 days after that firing was rescinded, embattled Broward County schools Superintendent Vickie Cartwright agreed to sever ties with the Broward County School Board Tuesday.
After a break in Tuesday's School Board meeting, following one School Board member's demand for Cartwright's immediate resignation, the Superintendent said she would leave her position leading the country's sixth-largest school district "by mutual consent."
"Do you agree to do (separation) by mutual agreement?" Board Chairwoman Lori Alhadeff asked.
"Yes, ma'am," said Cartwright, who was hired last February at an annual salary of $350,000.
The terms of her departure are scheduled to come before the School Board at next month's meeting.
So ended three months of questions about Cartwright's leadership of the 259,624-student system student that became more heated when she faced a Board with a majority of members that Gov. Ron DeSantis appointed.
That so-called "reform board" fired Cartwright Nov. 14, at their last scheduled meeting before three seats were filled with elected Board meetings. The new Board rescinded Cartwright's firing but then scheduled her continued employment to be reconsidered Tuesday.
And Tuesday, she became the third schools Superintendent to be ousted since November, following school leaders in Sarasota and Brevard counties.
Torey Alston, one of the DeSantis-appointed Board members that remained after the election, said that it was time to turn the page. His comments followed a litany of complaints that included charges of students without books, unpaid invoices and the leader of the administrators' association who said Cartwright left her association with no choice but to sue in court.
"The carousel of crazy will end once we have a nonpolarizing and nondivisive Superintendent up on the dais," Alston said. "I am interested in sustainable and effective leadership."
Board member Debbi Hixon said, however, that she still believed the district was moving forward and she was going along with Cartwright's departure "with a heavy heart."
Cartwright came in as the interim leader of Broward schools when the aftershocks of the Parkland school shooting resulted in the arrest and firing of the previous Superintendent in the spring of 2021, Robert Runcie.
Cartwright was not in a decision-making capacity during the controversy that resulted in the removal of four Broward County School Board members. Their removal was recommended after a grand jury report impaneled in response to the shooting found that the Board members were negligent in not addressing the needed school repairs sooner.
Just Monday, the state Department of Education had sent a letter reprimanding Cartwright for not providing requested school safety data.
Scott Strauss, the vice chancellor of the DOE's Office of Safe Schools (OSS), blasted Cartwright in a Monday letter, first reported in the Florida Voice, for not providing data the state asked for in September. It's a chronic issue for which the OSS will hold the Superintendent "fully accountable" for, the letter says.