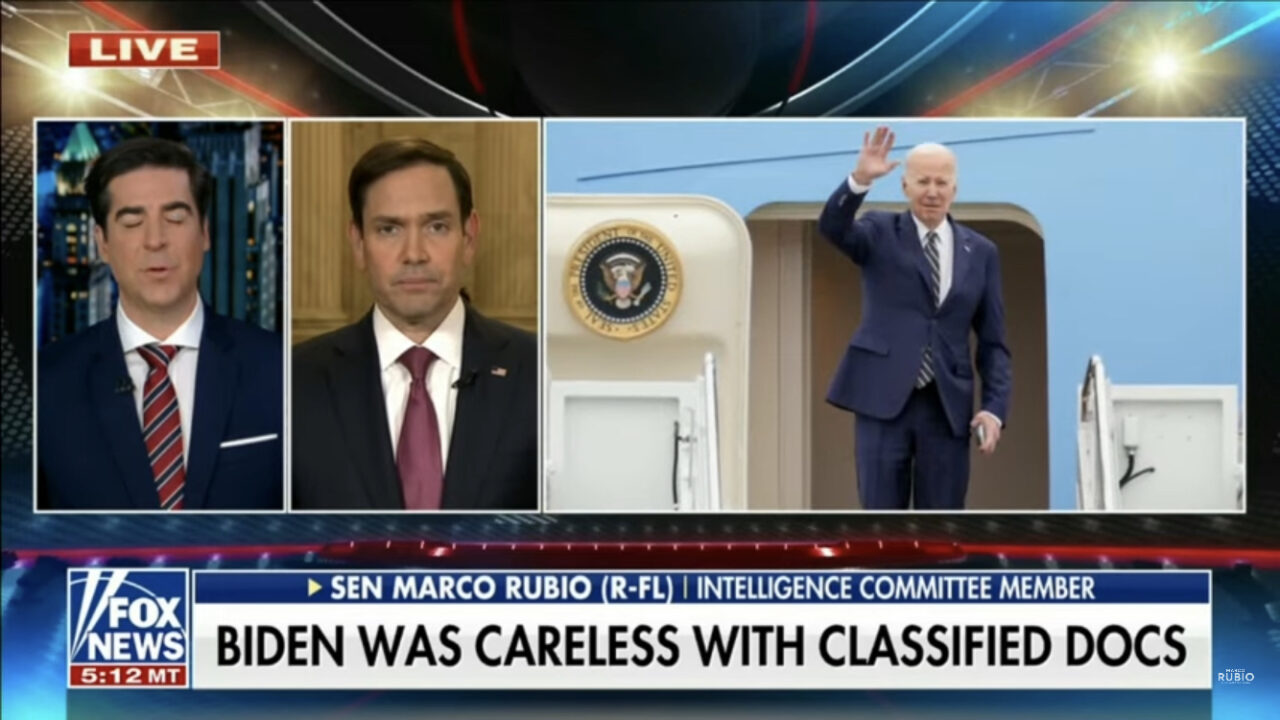 Rick Scott has raised similar concerns.
U.S. Sen. Marco Rubio is suggesting President Joe Biden willfully pilfered classified documents starting when he served in the Senate a decade and a half ago.
"For a Senator to bring something home, they'd have to do it almost deliberately," Rubio told host Jesse Watters.
During an appearance on Fox News Tuesday night, the third-term Republican discussed the President's "concerning" history of secreting classified materials, honing in specifically on the time before Biden served as Vice President beginning in 2009.
"I think the Biden connection one is more concerning (than similar Republican issues involving Donald Trump and Mike Pence). … We're talking about eight years of vice presidential service. And the one that's really bizarre, is documents going back to the Senate," Rubio contended.
"In the Senate it's not like you can bring these things into your office without the proper protocols being followed to begin with. And generally, most members of the Senate can't do that if they don't have a staff member who's cleared to bring you documents to read, and the documents have to come in a special secure pouch that has to be locked, and that person has to have the clearance to be able to move it around," Rubio added.

Rubio's concerns echo those of the other Florida Republican Senator, Rick Scott, who offered his own qualms earlier Tuesday about documents found in Biden's Delaware home last week that predate his time as Vice President.
"I don't know how Biden ended up with classified documents from his time in the Senate," Scott said during his own Fox News interview. "I'm in the Senate and you go to a classified area, you look at the documents. You go to a classified room and you give them back to them. I don't even know how he does it."
Rubio's comments Tuesday also tracked with Scott's in chiding the President for leaving some of the documents in his garage in Delaware. Scott contended the documents were "just sitting in the garage."
Rubio expressed similar concerns, albeit with a dash of humor suitable for the Fox News lineup.
"I don't have a Corvette, but if I did, I wouldn't put it there," Rubio quipped, referring to the fact that the documents were in the same garage as one of the President's late-model muscle cars.
See the full interview below.