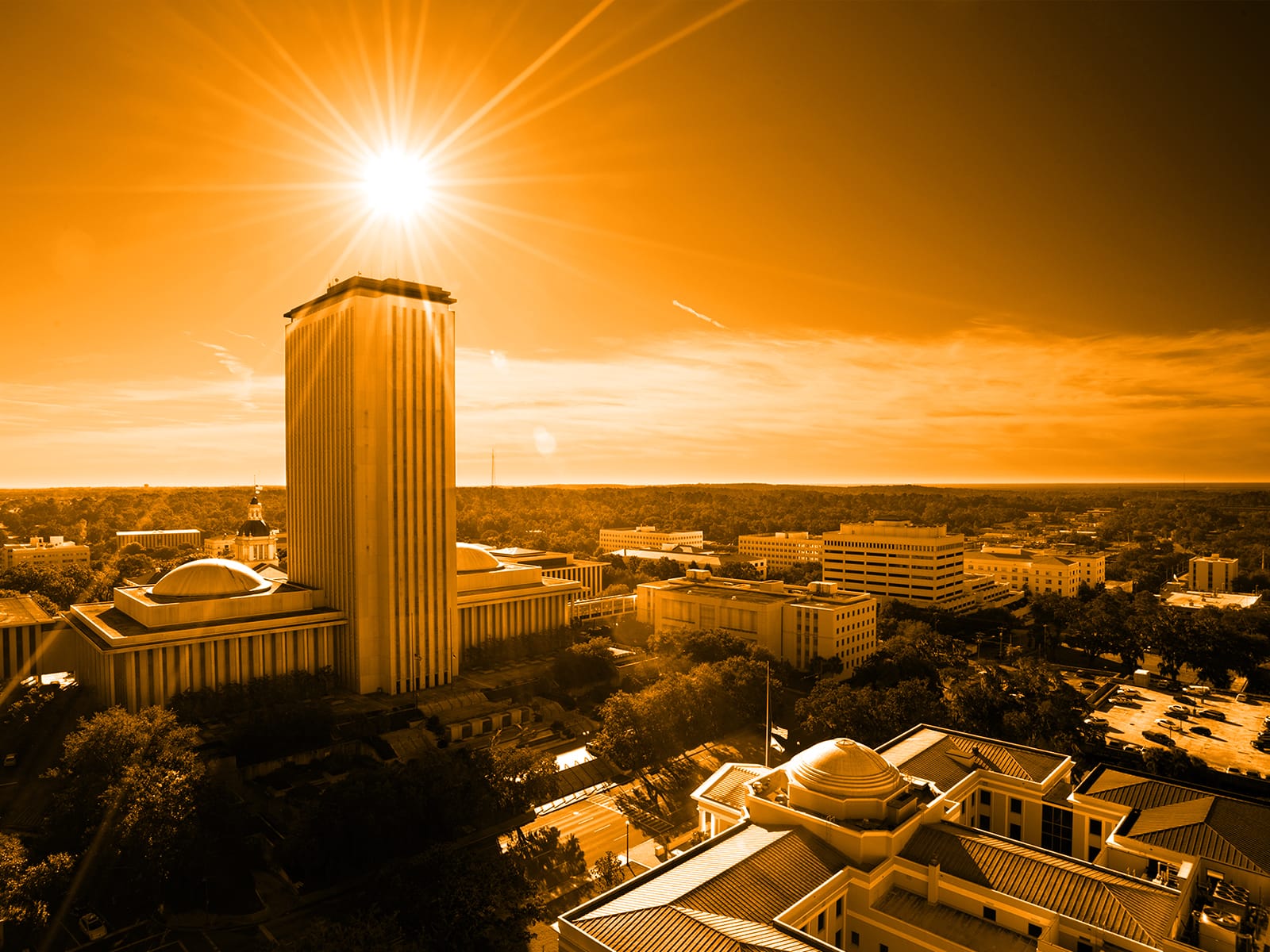 Read all about it: Everything you need to know about the day in Florida politics.
Good Wednesday morning.
There is no clear front-runner in the Special Election for House District 24, new polling shows.
Five Republicans are running in a closed Primary to replace Rep. Joe Harding, who resigned his seat amid allegations he obtained fraudulent loans. The current leader in the race, if one can call him that, is longtime Marion Soil and Water Conservation District Chair Justin Albright, who is polling at about 15% among likely Republican voters.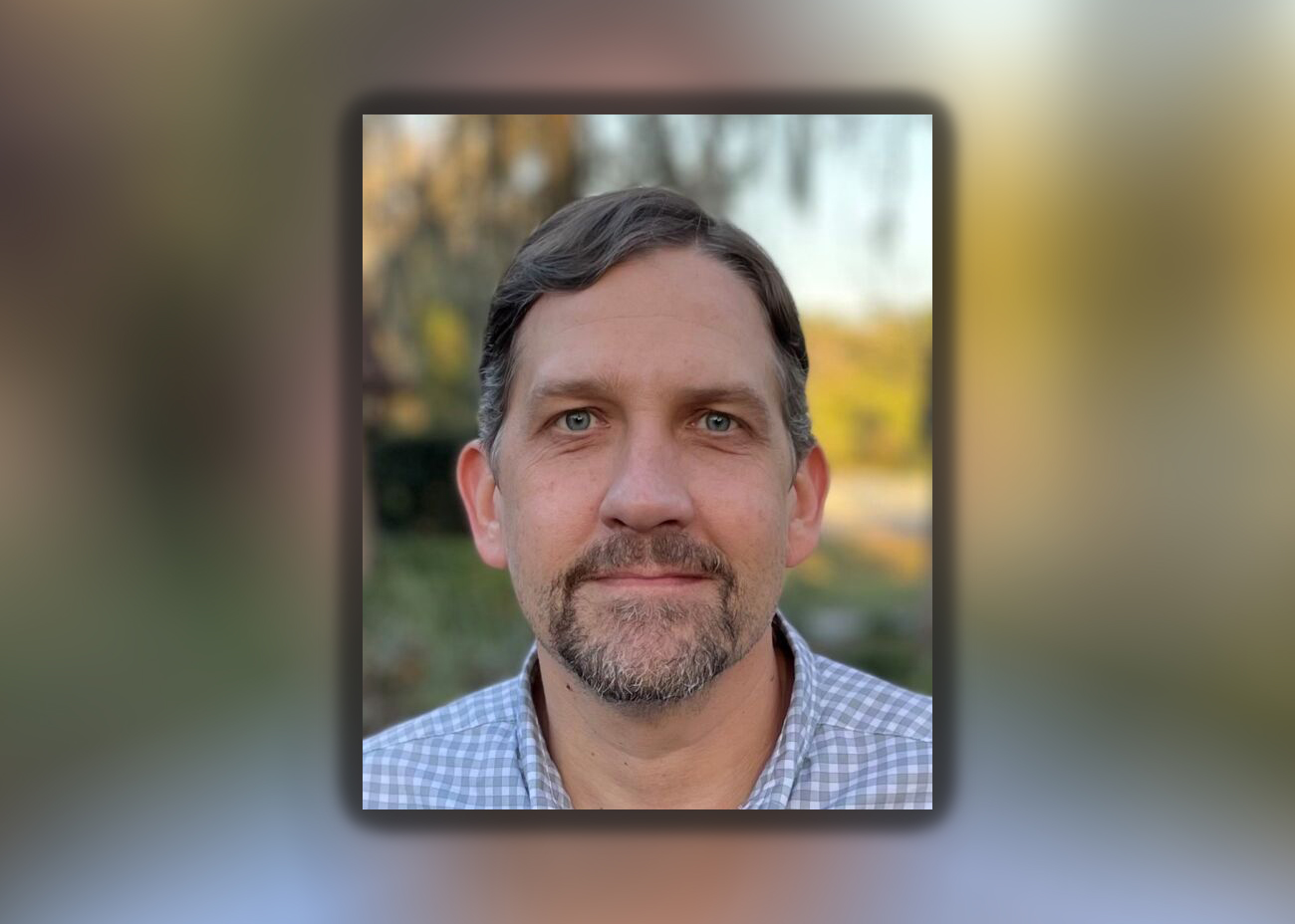 The Victory Insights poll also found the conservative author and former congressional candidate Ryan Chamberlin at 11%, which is well within the measure's 5.9% margin of error. Meanwhile, former Rep. Charlie Stone, local business owner Jose Juarez and physician Stephen Pyles all poll around 2%.
With fewer than a third of GOP voters locked in, the poll offers little insight into who will succeed Harding, but it may help donors decide which horse to back in a more consequential election: the race for House Speaker in the 2030-32 term.
Whoever wins the Special Election to represent this slice of south-central Marion County will technically be a member of the 2024 freshman class — they'll be a "redshirt freshman," if you will, since they'll be able to run for re-election four times.
That gives them a two-year head start in the Speaker race.
Recent history shows the advantage is real. Former House Speaker José Oliva, current House Speaker Paul Renner and future House Speaker Danny Perez all came into office via Special Election. Even now-U. S. Sen. Marco Rubio — a former Speaker — was elected in a Special.
So, take the poll with a grain of salt but don't sleep on this race.
___
Towson Fraser is joining Tucker/Hall as vice president in charge of the firm's Tallahassee office.
"We are excited to be adding someone with Towson's deep political and communications experience to our team," said Tucker/Hall COO Darren Richards. "With Towson leading our efforts in Tallahassee, we look forward to continuing to provide thoughtful, strategic solutions to our client's most difficult challenges."
Fraser, a Tallahassee native and University of Florida alum, brings more than 20 years of political and government experience to Tucker/Hall.
He served as the Deputy Chief of Staff and Legislative Affairs Director under former Gov. Charlie Crist and previously served as the Communications Director for both former House Speaker Allan Bense and the Republican Party of Florida, as well as the Department of Management Services and the Department of Community Affairs. Fraser also worked in the House Majority Office under former Speakers John Thrasher and Tom Feeney.
After leaving the public sector, Fraser launched the Tallahassee-based lobbying and communications consulting firm Fraser Solutions.
In his new role, Fraser will no longer lobby, but instead provide communications strategies and solutions to a variety of different clients across multiple sectors such as utilities, health care, technology, immigration, infrastructure, human rights and economic development.
"After working with Tucker/Hall for the last few years, I am thrilled to join the team full-time," Fraser said. "I look forward to putting all my focus on the strategic communications needs of clients and help our firm expand our work in Tallahassee." 
___
National Education Association President Becky Pringle will be at the state Capitol today for a rally protesting the state's decision to reject the new AP African American History course.
The "Stop the Black Attack Rally in Tally" is expected to draw in students, teachers, lawmakers, faith leaders and community leaders who will demand Gov. Ron DeSantis' administration reverse the decision.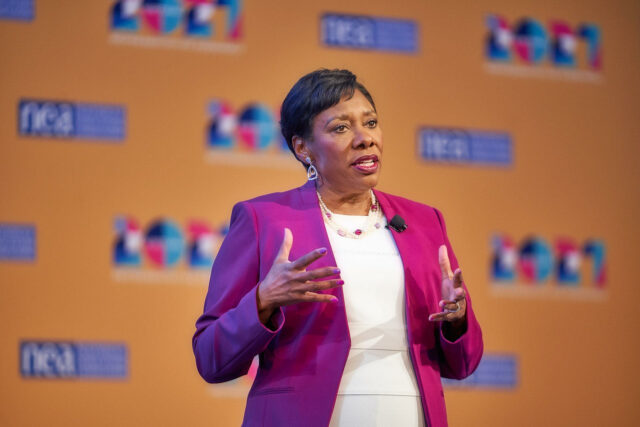 In the days since the state Department of Education blocked the curriculum, Gov. Ron DeSantis has defended the decision. On Monday, he claimed that the course used "Black history to shoehorn in queer theory" and that it included material on intersectionality and prison abolishment to push a political agenda.
Black leaders across Florida and the nation have railed against the decision.
Tampa Democratic Rep. Dianne Hart, who chairs the Legislative Black Caucus and Region 6 of the National Caucus of Black State Legislators, said the decision was a "purposeful erasure of Black history, people, and culture from our state and its schools." Vice President Kamala Harris also panned the decision during a Sunday stop in Tallahassee.
The rally will at 12:30 p.m. in the Fourth Floor Rotunda of the Capitol. It kicks off with a news conference organized by Democratic Sen. Shevrin Jones.
In addition to Pringle, speakers are expected to include Black leaders such as Tallahassee attorney Ben Crump, American Federation of Teachers Secretary-Treasurer Fedrick Ingram, Dr. David Johns of the National Black Justice Coalition, Hart, Sen. Geraldine Thompson, House Democratic Leader Fentrice Driskell and Rep. Michele Rayner.
___
Here are some other thoughts:
🤑 — Inflation has people cutting back, but splurges are still happening: Americans are cutting back on everyday purchases amid inflation, but still splurging on some big-ticket items, according to the Wall Street Journal. It's what the outlet describes as a "split-brain budget" in which one might shop at the dollar store for essentials, all while sporting Gucci sneakers. Why? With inflation soaring, consumers face a series of daily budgeting micro-decisions that are exhausting. Economists say the occasional splurge reminds them they're still living a good life. Read more here.
🗳 — Cook Political Report offers first race ratings for 2024 Senate map: The takeaway from the first look at 2024 Senate races shows Democrats almost entirely on the defense. They defied political gravity in the 2022 Midterms, even adding a seat to give an outright 51-49 majority. In 2024, they're staring down the barrel of even more difficult odds, with a map that leans even redder. Three Democratic-held states — Arizona, Ohio and West Virginia — are tossups in the outlook, while five other Democratic-held seats — Montana, Michigan, Nevada, Pennsylvania and Wisconsin — are only leaning toward Dems. Read more here.
📧 — Not seeing campaign emails, check your spam: Google plans to drop a pilot program that allows political campaigns to evade spam filters, according to The Washington Post. Google plans to let the program sunset at the end of the month, much to the ire of the GOP. Now Google is asking a court to dismiss a GOP filing accusing Google of "throttling its email messages," due to the GOP's "political affiliation and views." Google argues that's flimsy, noting its spam filtering policies apply to all emails, whether they are politically affiliated or not.
🔪 — Nate Silver and FiveThirtyEight on ABC's chopping block: Looking to cut costs, ABC is reportedly considering axing FiveThirtyEight from its portfolio, according to the Daily Beast. The network is looking to cut costs and expects to decide by the Summer, sources told Daily Beast. At issue, at least in part, is the "missed opportunity" to build a subscription model around Nate Silver's famed publication. FiveThirtyEight, reportedly, has never turned a profit. It's not clear what will happen next for the outlet if ABC cuts ties, but it would not be the first time Silver has faced such a scenario. ESPN axed the site in 2018 before ABC acquired it. Silver previously had talks with The Atlantic and The Athletic about a sale. Read more here.
— DAYS UNTIL —
2023 FAC Access 67 Broadband Summit — Florida Association of Counties begins — 1; state Senators have a 5 p.m. deadline for submitting requests for drafts of general bills and joint resolutions, including requests for companion bills — 1; Seminole Hard Rock Gasparilla Pirate Fest — 3; Bruce Springsteen launches 2023 tour in Tampa — 7; 2023 State of the Union speech — 13; 'Ant-Man and the Wasp: Quantumania' premieres — 23; 2023 Florida Chamber Legislative Fly-In — 27; 'Snowfall' final season premieres on FX — 28; city of Tampa Municipal Election early voting begins — 33; DeSantis' 'The Courage to Be Free: Florida's Blueprint for America's Revival' released — 34; 'The Mandalorian' returns — 35; Dog 'Creed III' premieres — 37; The Oscars — 38; Tampa Municipal Election — 41; 2023 Legislative Session convenes — 41; Florida TaxWatch's State of the Taxpayer Dinner — 42; World Baseball Classic finals begin in Miami — 53; Annual Red Dog Blue fundraiser — 55; 'John Wick: Chapter 4′ premieres — 58; Tron Lightcycle / Run debuts in Walt Disney World — 69; 'Air' starring Ben Affleck and Matt Damon premieres — 70; Taylor Swift 'Eras' Tour in Tampa — 80; final performance of 'Phantom of the Opera' on Broadway — 81; American Association of Political Consultants Pollies '23 conference begins — 83; 2023 Session Sine Die — 100; 'Guardians of the Galaxy Vol. 3' premieres — 100; Florida Chamber 2023 Leadership Conference on Safety, Health & Sustainability — 104; Florida TaxWatch's Spring Meeting — 112; 'Fast X' premieres — 113; Florida Chamber 2023 Florida Prosperity & Economic Opportunity Solution Summit — 121; 'Spider-Man: Across the Spider-Verse' premieres — 128; Florida Chamber 2023 Florida Learners to Earners Workforce Solution Summit — 153; 'Indiana Jones and the Dial of Destiny' premieres — 156; 'Mission Impossible: Dead Reckoning — Part One' premieres — 170; Florida Chamber 37th Annual Environmental Permitting Summer School — 174; Christopher Nolan's 'Oppenheimer' premieres — 177; 'Captain Marvel 2′ premieres — 184; 2023 Florida Chamber Annual Meeting & Future of Florida Forum — 271; 'Dune: Part Two' premieres — 283; 'Spider-Man: Across the Spider-Verse' Part 2 premieres — 430; 'Kingdom of the Planet of the Apes' premieres — 485; Opening Ceremony of the 2024 Olympic Games — 548; 'Thunderbolts' premieres — 548; 'Blade' reboot premieres — 590; 'Deadpool 3' premieres — 653; 'Fantastic Four' reboot premieres — 731; 'Avengers: The Kang Dynasty' premieres — 828. 'Avengers: Secret Wars' premieres — 1,017.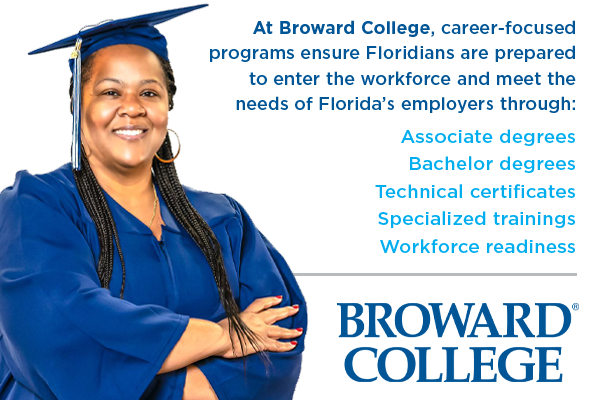 — TOP STORY —
"Florida's voucher plan could cost public schools nearly $4 billion, report says" via Leslie Postal of the Orlando Sentinel — The proposed expansion of Florida's voucher programs would inflict significant "fiscal damage" on the state's public schools, likely costing nearly $4 billion within five years, according to a progressive state think tank.
The House wants to offer "universal choice," allowing parents of any school-age child to get state funds that could pay for private school tuition or home schooling services and supplies. The plan would be the largest expansion to date of Florida's voucher programs.
The House bill (HB 1) would wipe out income requirements in the state's two biggest scholarship programs, now aim by 2027 to offer state funding to Florida's more than 152,000 home-schooled students, according to an analysis of the bill by House staff.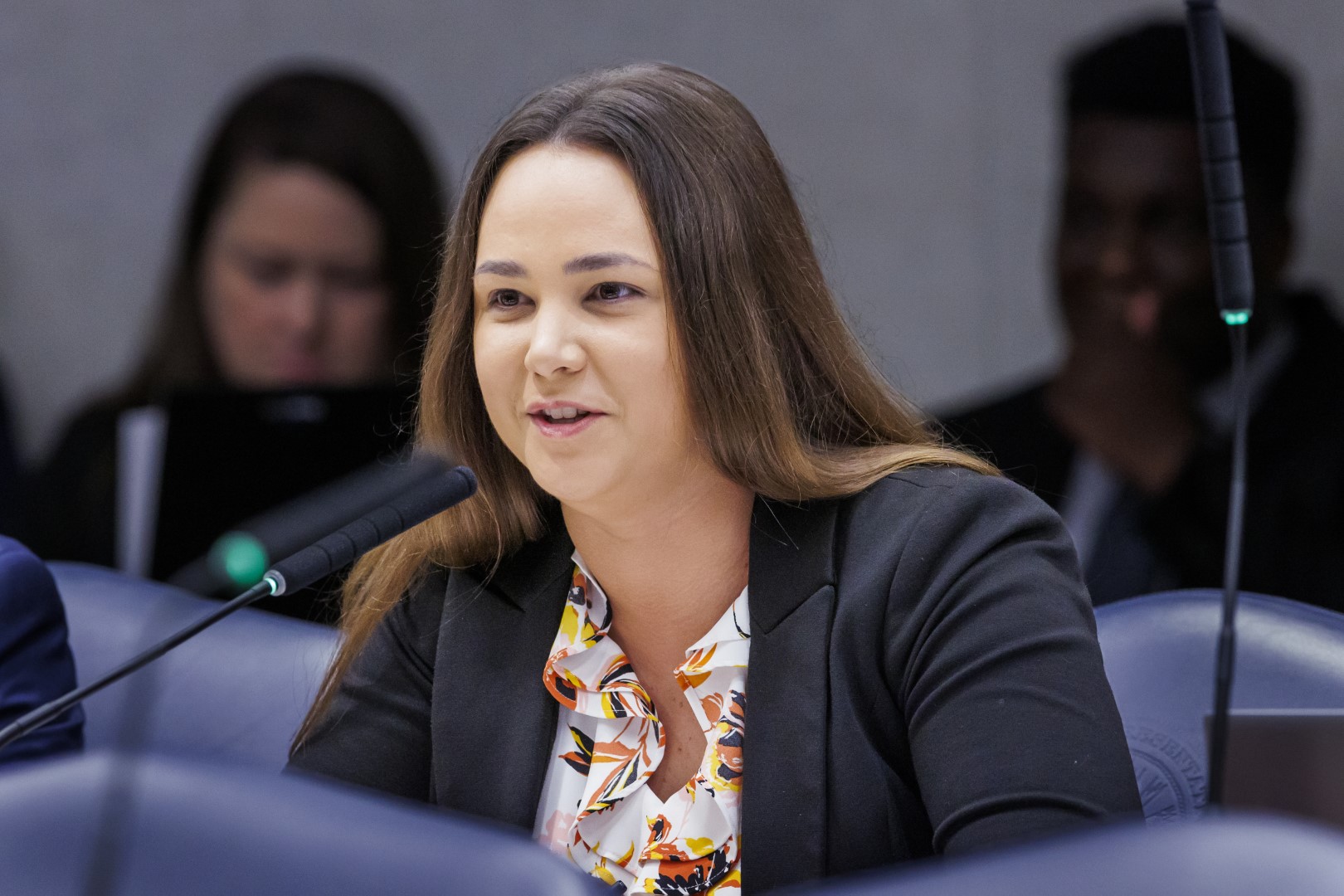 The result would be a steep cut in the state education budget for public schools, according to the nonprofit Florida Policy Institute, which opposes the bill. By the 2026-27 school year, Florida's public schools could lose from $2.4 to $3.4 billion, depending on how many students enroll in the new program, and a year later about $3.8 billion, it found.
"I think the fiscal impact is enormous, and the drain from schools is enormous," said Norin Dollard, a senior policy analyst with the institute.
The state's Family Empowerment Scholarship Program this year already cost public schools about $1.3 billion, or 10% of Florida's current K-12 funding, she added.
That loss is felt across the state's 67 school districts. Seminole County Public Schools lost $7.2 million in funding in the 2019-20 school year as students took those scholarships and $28 million in the current year, according to a report by the institute and the Education Law Center published in September.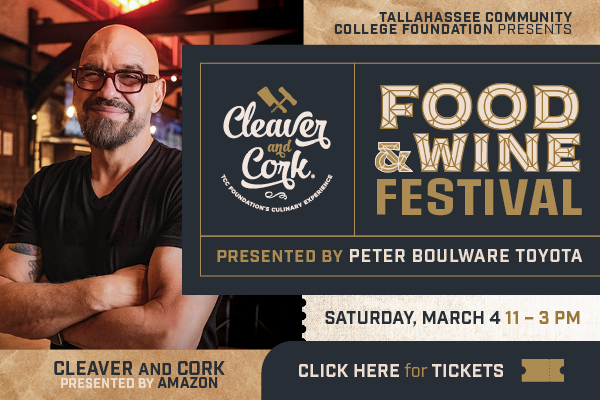 — DESANTISY LAND —
"Ron DeSantis leads Donald Trump in 2024 poll of South Carolina Republicans" via A.G. Gancarski of Florida Politics — Trump is nearly 20 points behind DeSantis in a poll of South Carolina Republicans about next year's Presidential Primary. The survey from the South Carolina Policy Council, conducted by Spry Strategies, shows Trump mustering just 33% support against DeSantis in a head-to-head, with DeSantis garnering 52% support. The poll stratified responses based on how favorably respondents rated Trump, leading to some interesting divisions. Respondents who regarded Trump unfavorably, or had no opinion on the former President, gave DeSantis more than 70% of their support. Yet even those who had a "somewhat favorable" read on Trump picked DeSantis, 63% to 18%.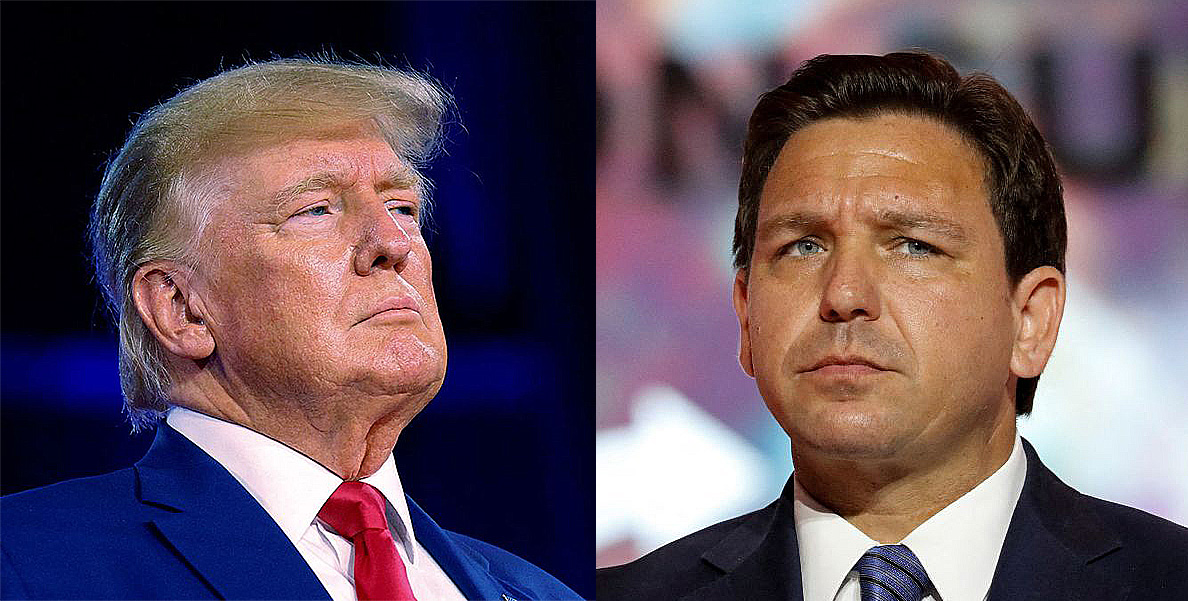 "DeSantis, appearing in Idaho ads, calls for a constitutional convention" via Kirby Wilson of the Tampa Bay Times — Since early January, DeSantis has appeared in ads on the radio and on Fox News urging the people of Idaho to call for a never-before-seen convention of the states to amend the U.S. Constitution. The governor's stated end game? To see congressional term limits enacted. "The members of Congress will never vote to limit their own power. That's why we need states to step up and take action. Idaho could be the next state to pass a resolution calling for an Article V term limits convention — giving state legislators a way to make term limits on Congress a reality," DeSantis says in the ad.
"DeSantis administration aims to "curb" diversity, equity, inclusion in state universities" via Divya Kumar of the Miami Herald — Florida will be looking to "curb" diversity, equity and inclusion efforts at the state's colleges and universities, Lt. Gov. Jeanette Nuñez said, offering a preview of what higher education leaders can expect from lawmakers during the upcoming Legislative Session. Her statements, delivered at a state Board of Governors meeting in Miami, marked the first time the DeSantis administration has explained why its budget office this month requested a detailed accounting of how much colleges and universities spend on such efforts. Nuñez began, saying "I can give you a few insights as to what we're working on coming this Session," then referenced a recent statement from the presidents of Florida's 28 state colleges.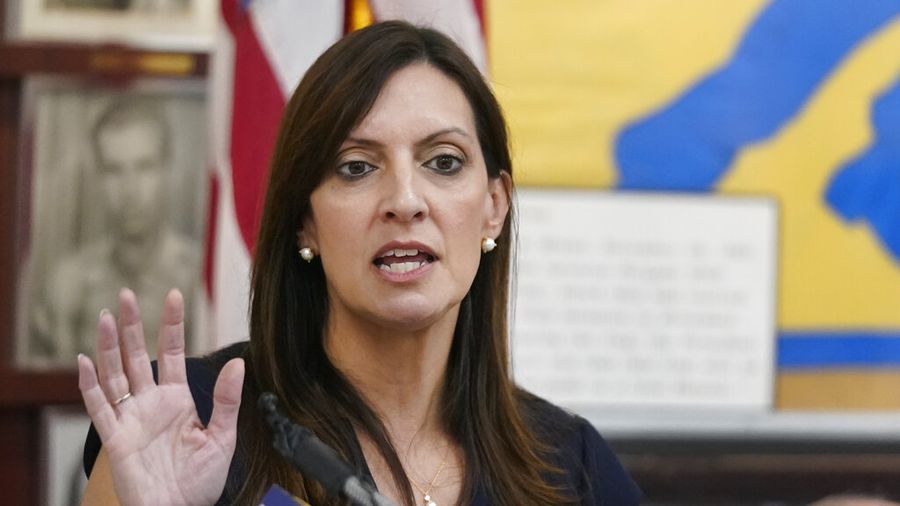 "Florida historian worries that condemning the lynching of a pregnant woman is outlawed" via Charles P. Pierce of Esquire — Marvin Dunn is an 82-year-old Professor Emeritus at Florida International University. For years, he has immersed himself in the history that DeSantis is clumsily trying to bury again. Dunn has initiated a series of field trips — "Teach for Truth," they're called — that take students to the places where the horrors of the past took place. Among these are the Newberry lynchings of 1916, which are particularly gruesome. "I can't tell the story of the Newberry Six without expressing my disgust for the lynching of a pregnant woman," said Dunn. " … As a teacher who has spent 30 years going from place to place in Florida where the most atrocious things have happened, I don't know how to do that. And I don't want the state telling me that I must."
"College Board to update AP African American Studies framework rejected by DeSantis, Florida" via Sam Sachs of WFLA — The College Board, the non-profit organization that designs and manages the Advanced Placement courses in the United States, announced the rejected pilot program of their AP African American Studies course would be updated. Commentary from Education Commissioner Manny Diaz, Jr. said the state "proudly" mandates the teaching of African American history but does "not accept woke indoctrination masquerading as education." They invited the College Board to revise the course for compliance with Florida law, 2022's House Bill 7, the Stop WOKE Act, which banned teaching CRT in Florida schools. The rejection has drawn criticism from Democratic Florida lawmakers and the White House. After the pushback from Florida officials, the College Board said they would be releasing a revised program framework on Feb. 1, the first day of Black History Month.
"'You don't want this smoke': Philly NAACP protests Union League honor for DeSantis" via Chris Brennan of The Philadelphia Inquirer — Hours before DeSantis was set to be honored at the Union League in Philadelphia, demonstrators decried the award, calling it a "slap in the face" to Black and Brown people. The city's NAACP chapter called on the private club to cancel the event, an unlikely outcome because The Union League has already rebuffed a similar request from more than 100 dues-paying members. The Rev. Alyn Waller, a senior pastor at Enon Tabernacle Church, called on Union League members to resign from the club. "If you want to hold on to a membership with them and if you want to do business with them, that is going to cause a problem with us," Waller said. "And you need to understand, don't come for us unless we call for you. Because you don't want this smoke."
"Filed amendment would prevent Florida students from accessing social media platforms at school" via Caden DeLisa of The Capitolist — An amendment to a bill filed by Rep. Brad Yeager would require Florida schools to block students from accessing social media sites using internet access provided by a school district. The legislation also seeks to implement social media safety education in grades 6 through 12. Should the amendment garner the approval of state politicians, each school district would be required by law to install a firewall on school Wi-Fi systems to prevent students from accessing popular social media platforms using the network.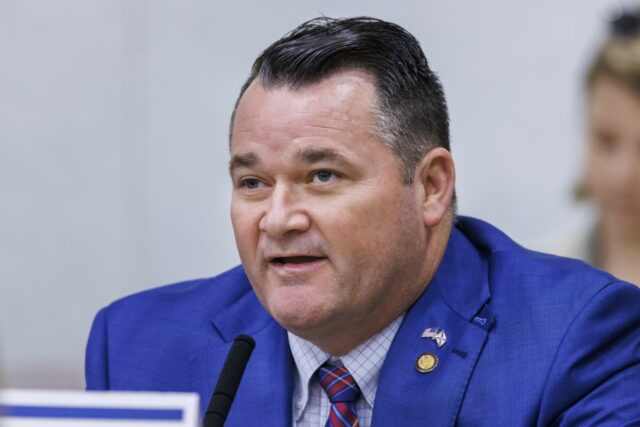 "New Senate leadership could spell support for mandating free menstrual products in public school" via Jesse Scheckner of Florida Politics — After years of hitting snags in Tallahassee, legislation that would require public schools to provide students with free menstrual products may now have a better shot at advancing, thanks to Senate President Kathleen Passidomo. The measure (SB 334), which Senate Democratic Leader Lauren Book refiled this week, is called the "Learning with Dignity Act." Its title is a reference to legislation DeSantis signed in 2019 mandating that menstrual products be supplied free to Florida's female inmates.
"Senators hear from state agencies about domestic security concerns" via A.G. Gancarski of Florida Politics — Agencies presented to the Senate Military and Veterans Affairs, Space, and Domestic Security Committee, addressing the domestic security component of the committee charge. Chair Tom Wright said the committee had been "lax" on these presentations over the last five years. The Florida Department of Law Enforcement (FDLE), the Florida Sheriffs Association (FSA), and the Florida Police Chiefs Association all stressed interagency cooperation amid long-standing threats, as well as some newer threats just emerging. FDLE Deputy Commissioner David Binder noted the "9/11 Commission" cited a "failure to connect the dots," cured in Florida in part by the FDLE's "Fusion Center." "Hopefully, what we saw back prior to 9/11 will not happen again," Binder said.
"State gives update on Medicaid procurement; dodges answering questions" via Christine Jordan Sexton of Florida Politics — Florida Medicaid Director Tom Wallace avoided answering some of the questions members of the Senate Health Policy Committee had for him, saying that "we are in a blackout type period." The agency, which houses the state's Medicaid program, has been working on a new invitation to negotiate (ITN) the state's Medicaid managed medical assistance and Medicaid long-term care programs. Sen. Gayle Harrell pressed Wallace about the minimum number of Medicaid managed care plans the state is required to contract within each region. Then Harrell asked Wallace about minimum contract requirements for Medicaid specialty populations. They weren't the only questions Wallace dodged.
"Jason Brodeur files Wildlife Corridor trails connection bill" via Gray Rohrer of Florida Politics — Sen. Brodeur is filing legislation to expand resident access to the Wildlife Corridor throughout the state, a key priority for Senate President Kathleen Passidomo. The bill (SB 106) would set aside $200 million for the Florida Department of Transportation to plan, design and construct trails connecting the Wildlife Corridor to local communities. The measure adds a member of the Florida Wildlife Corridor Foundation board to the Florida Greenways and Trails Council, requires the Council to give recommendations for "regionally significant trails" to FDOT and to coordinate and facilitate land acquisition efforts for trails, and requires VISIT FLORIDA to promote the trails system. The bill also increases the money spent annually on the trail network from $25 million to $50 million, with funding priority given to "regionally significant trails."
"Randy Fine says there's a lot to learn as Legislature considers measure on pharmacy benefit managers" via Christine Jordan Sexton of Florida Politics — Health care and health insurance lobbyists were out in force as the House Health and Human Services Committee held a meeting on pharmacy benefits managers (PBMs) and the role they play in Florida's health care delivery system. House Health and Human Services Committee Chair Fine likened the 90-minute meeting to the first day of class. "What we tried to accomplish today is to say, 'Hey, we are going to work on this Session. This is like the first day of class. There are a lot more classes to come; there's a lot more learning to do. But I think this gets everyone thinking about it and fired up about working on it," Fine said.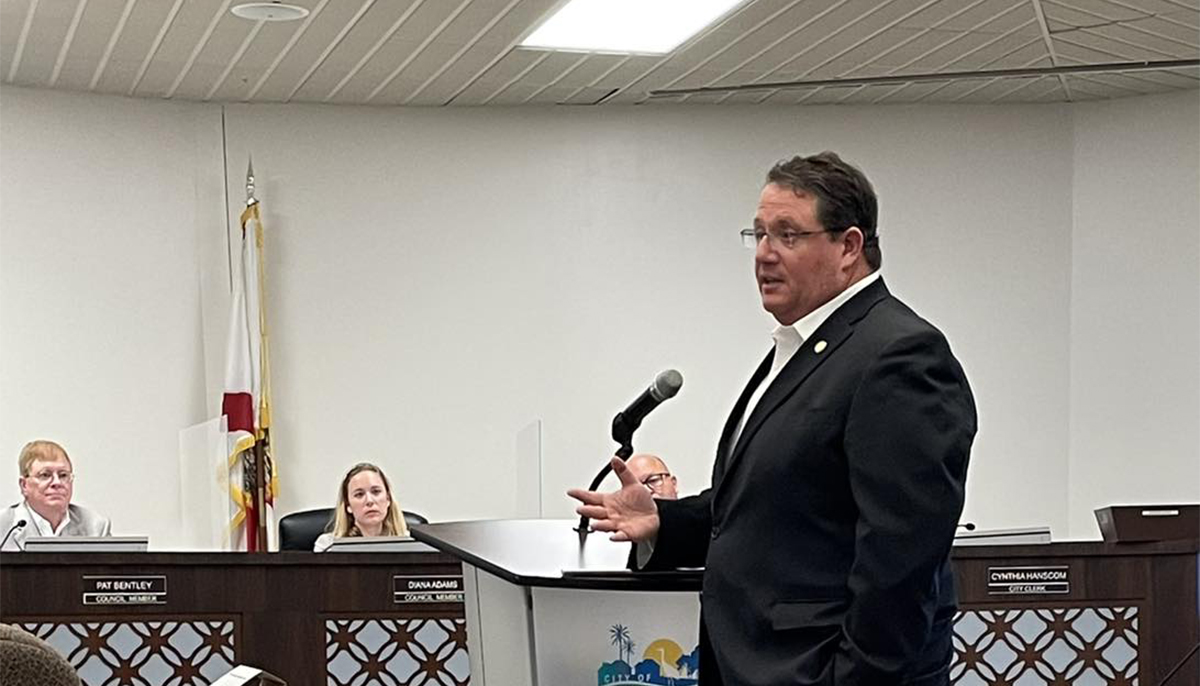 "EMPOWER Patients praises Governor, lawmakers for taking on PBMs" via Drew Wilson of Florida Politics — During a Tuesday meeting of the House Health and Human Services, lawmakers listened to a panel discussion on PBMs that included EMPOWER Patients member Kevin Duane, who owns the oldest operating pharmacy in Jacksonville, Panama Pharmacy. Following the Committee, Duane said EMPOWER Patients "is proud to be a part of this important conversation and we commend Chair Fine, the House Health and Human Services Committee, and the entire Florida House for taking a close and careful look at pharmacy benefit managers (PBMs) this year." DeSantis earlier this month said he wanted to "rein in" PBMs this Legislative Session. Proposed legislation from the Governor's office would impose more disclosure requirements on PBMs and direct the Office of Insurance Regulation to go after PBMs who violate state law.
Municipal utilities may face more oversight — Members of the House Energy, Communications & Cybersecurity Subcommittee suggested Tuesday that they may explore legislation subjected municipal utilities to greater oversight. Rep. Chuck Clemons, whose district includes municipal utility GRU, said some people who are served by city utilities but do not live within city limits, leaving them with little recourse if forced to pay surcharges or other fees. "Once they venture out past their city limit or their boundary, there needs to be some way for citizens to be able to appeal something," he said in committee. Public Service Commission Executive Director Braulio Baez said that the state utility regulatory body does not currently have the authority to weigh in on those issues.
"Chase Tramont endorses Randy Fine for SD 19" via Drew Wilson of Florida Politics — Rep. Tramont is endorsing fellow Brevard County Republican Rep. Fine in the 2024 race for Senate District 19. "For many years, I have had the privilege of knowing Rep. Fine and observing his service in the Florida House," Tramont said. "I can personally vouch for his tenacious spirit. When it comes to fighting for our families, he's left it all on the field. I have no doubt he will do the same in the Florida Senate." Fine, of Melbourne Beach, launched his campaign for SD 19 last week. The district covers most of Brevard County and is currently represented by GOP Sen. Debby Mayfield, who will not seek re-election next year due to term limits.
—"Ryan Chamberlin answers background questions" via Jennifer Hunt Murty of the Ocala Gazette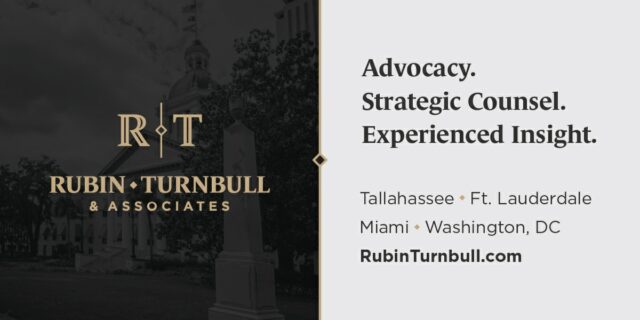 — LEGIS SKED —
—The Senate Health and Human Services Appropriations Subcommittee meets for an update from the Department of Children and Families on mental-health and substance-abuse funding: 9:30 a.m., Room 412, Room 412 of the Knott Building.
—The Senate Transportation, Tourism and Economic Development Appropriations Subcommittee meets for updates on budget requests from the Department of Economic Opportunity, the Department of Highway Safety and Motor Vehicles, the Department of Military Affairs, the Department of State and the Division of Emergency Management: 9:30 a.m., Room 110 of the Senate Office Building.
—The House Agriculture, Conservation & Resiliency Subcommittee meets for an update from the Florida Fish and Wildlife Conservation Commission on derelict vessels: 11 a.m., Room 404 of the House Office Building.
—The House Children, Families & Seniors Subcommittee meets for an update from the Department of Children and Families: 11 a.m., Reed Hall of the House Office Building.
—The House Higher Education Appropriations Subcommittee meets for an update on state financial aid and tuition assistance programs: 11 a.m., Room 314 of the House Office Building.
—The House Justice Appropriations Subcommittee will receive an update about facilities for the new 6th District Court of Appeal: 11 a.m., Morris Hall of the House Office Building.
—The Senate Criminal and Civil Justice Appropriations Subcommittee meets for an update on budget requests from the Florida Department of Law Enforcement, the state court system and other agencies and programs: 1 p.m., Room 37 of the Senate Office Building.
—The Senate Education Appropriations Committee meets for an update: 1 p.m., Room 412 of the Knott Building.
—The House Agriculture & Natural Resources Appropriations Subcommittee meets for an update on land acquisition: 1:30 p.m., Room 212 of the Knott Building.
—The House Education Quality Subcommittee meets for an update on school library materials, including parental involvement in the selection of materials: 1:30 p.m. Reed Hall, House Office Building, the Capitol.
—The House Local Administration, Federal Affairs & Special Districts Subcommittee meets for an update from the Florida Housing Finance Corp. on affordable housing: 1:30 p.m., Morris Hall of the House Office Building.
—The House Transportation & Modals Subcommittee meets for a panel discussion on driver safety: 1:30 p.m., Room 404 of the House Office Building.
—The Senate Select Committee on Resiliency meets for an update on recovery from Hurricane Michael: 3:30 p.m., Room 412 of the Knott Building.
—The House Ethics, Elections & Open Government Subcommittee meets to discuss HB 37, filed by Rep. Spencer Roach, to expand financial-disclosure requirements for many local officials: 4 p.m., Reed Hall of the House Office Building.
—The House Health Care Appropriations Subcommittee meets for an update on county health departments: 4 p.m., Morris Hall of the House Office Building.
—The House Water Quality, Supply & Treatment Subcommittee meets for an update from the Department of Environmental Protection on water quality: 4 p.m., Room 404 of the House Office Building.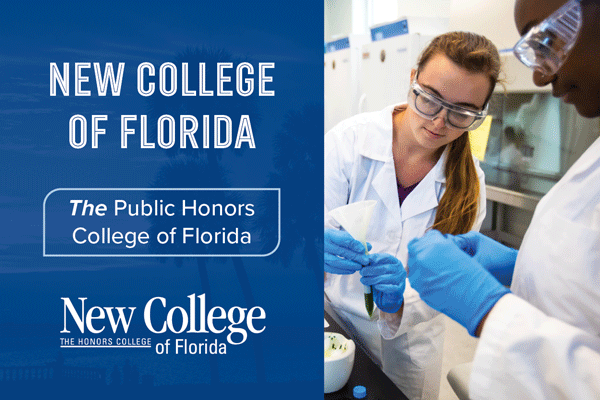 — STATEWIDE —
"Florida Supreme Court in no hurry to shape future of abortion in state" via John Kennedy for The Florida Times-Union — The Florida Supreme Court will review a new, 15-week abortion law that DeSantis and Republican lawmakers are considering making even tougher, but justices set a schedule that likely delays a decision on its constitutionality until much later this year. The deadlines for filing briefs in the case mean DeSantis and the Legislature will not have a decision on whether the 15-week limit is upheld until after the two-month Legislative Session is scheduled to end in May. DeSantis, who has promised to "expand pro-life protections," has avoided questions for months about how far he wants to limit abortion access in Florida until the court rules on the current standard, which he signed into law last April.
"Prosecutors, public defenders seek more funding; 'We have a serious crisis in the state of Florida'" via Mitch Perry of Florida Phoenix — For the first time in three years, Florida prosecutors and assistant public defenders got raises in the 2022-2023 budget, some $5,000 to $10,000 along with an inflation adjustment increase of more than 5%. But it's still not enough in many cases to compete with private law firms, a state attorney and public defender told lawmakers Tuesday. "We have a serious crisis in the state of Florida," Miami Dade County Public Defender Carlos J. Martinez told members of a House criminal justice subcommittee, referring to how difficult it is to retain and recruit attorneys to work for the state.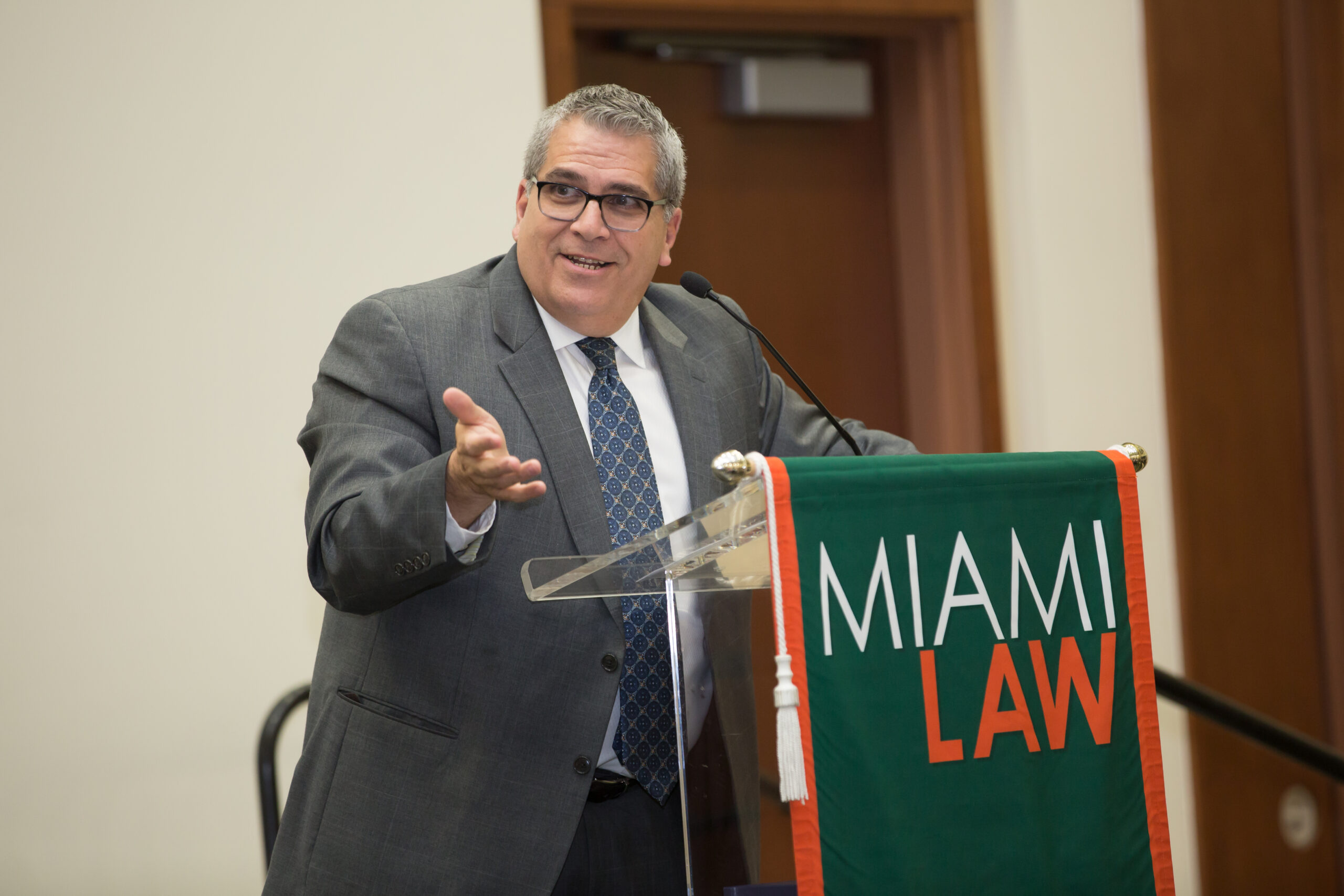 "DEP: Progress being made on surface water discharge, reuse" via Wes Wolfe of Florida Politics — Implementation of 2021's SB 64 is an effort in progress, but Michael Lynch, Director of Water Resource Management for the Department of Environmental Protection (DEP), would not give the work a grade yet. SB 64 requires domestic wastewater utilities to produce a plan to reduce and eliminate nonbeneficial surface water discharges, with DEP overseeing the process. The idea is to reuse this water, and through that process, help reduce the strain on the water supply. "I think the grade's an "A," because I would look at that we've already had 11 million gallons a day that's already been eliminated from surface water discharge from when we implemented this bill," Lynch said this week to the House Infrastructure Strategies Committee.
"'Tens of thousands' of Florida bird flu cases now include sandhill cranes, white pelicans" via Max Chesnes of the Tampa Bay Times — Florida's unprecedented outbreak of a highly infectious bird flu strain among wild birds has spread to two more iconic species: sandhill cranes and white pelicans. The birds are the latest additions to a growing list of well-known species, including bald eagles and great horned owls, confirmed to have contracted highly pathogenic avian influenza, or HPAI. The virus is now confirmed in 35 counties and has circulated among 34 wild bird species in Florida, the St. Petersburg-based Fish and Wildlife Research Institute said.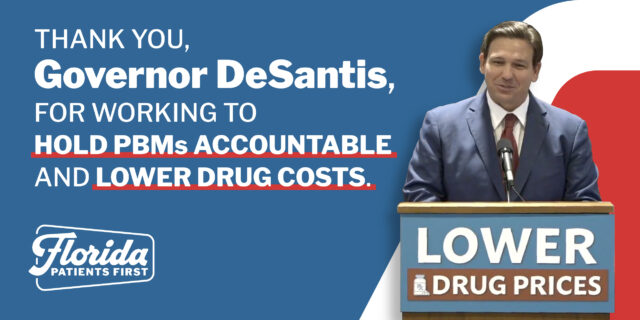 — D.C. MATTERS —
"White House doesn't commit to cooperating with GOP probes of classified Joe Biden documents" via Andrew Restuccia of The Wall Street Journal — The White House didn't commit to providing information to House Republicans investigating how classified material wound up in President Biden's private home and former office as Biden's team continued to face sharp questions about the episode. In a letter to House Oversight Committee Chair James Comer, White House counsel Stuart Delery said his office is reviewing Republicans' requests for copies of documents that were found at Biden's properties and internal communications about the issue. Delery said it was the White House's goal to "accommodate legitimate oversight interests," while also stressing the need to "protect the integrity and independence of law enforcement investigations."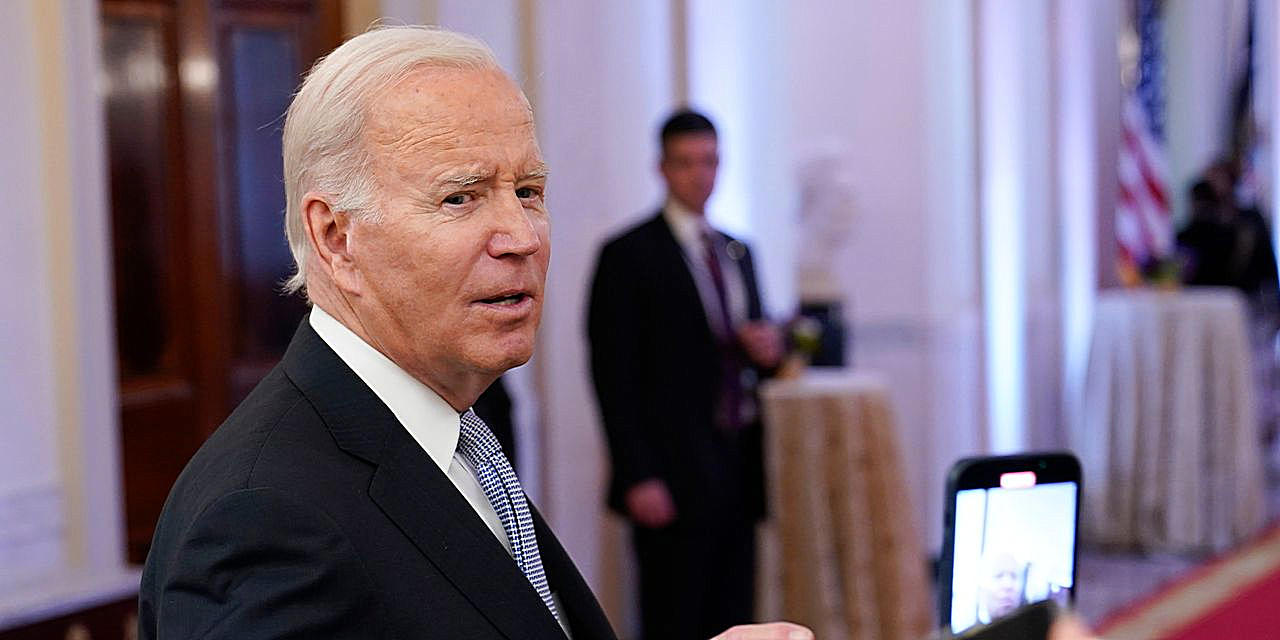 "Classified documents discovered at home of former VP Mike Pence" via Azi Paybarah and Hannah Knowles of The Washington Post — Gregory F. Jacob, a designated representative for Pence's vice-presidential records, said Pence gave permission for the FBI to collect the classified documents from his home. "Following press reports of classified documents at the personal home of President Biden, out of an abundance of caution, on Monday, Jan. 16, Vice President Pence engaged outside counsel, with experience in handling classified documents, to review records stored in his personal home," Jacob said in a letter dated Jan. 18. "Counsel identified a small number of documents that could potentially contain sensitive or classified information interspersed throughout the records."
"Florida joins 19 states to challenge Biden's new immigration program" via Gary Fineout of POLITICO — Florida has joined 19 states in challenging a newly-announced Biden administration program to accept 30,000 migrants a month from the nations of Cuba, Haiti, Nicaragua and Venezuela. The states, led by Texas, on Tuesday, filed a lawsuit in federal court in Texas' southern district against U.S. Department of Homeland Security Secretary Alejandro Mayorkas and other federal agencies involved in immigration contending that there is no legal authority for the program rolled out by Biden just ahead of an early January visit to the southern border. The lawsuit also contends that states will be harmed by an influx of migrants from the four countries covered by the program.
"Debt-limit fight risks early end to fed quantitative tightening" via Liz McCormick and Jonnelle Marte of Bloomberg — The Federal Reserve's quantitative-tightening program risks being propelled toward an early end as U.S. politicians bicker in Washington over raising the national debt limit, according to some economists and bond-market participants. By shrinking its bond portfolio by up to $95 billion a month, the central bank is draining liquidity from the U.S. financial system, complementing its interest-rate hikes in the battle to control inflation. An early end to QT could therefore provide the U.S. economy with some relief.
"After past farm bill stumbles, GOP this year faces the challenge of inexperience" via Ellyn Ferguson of Roll Call — In the four years since Congress enacted the current farm bill, more than 40% of the seats in the House have turned over. Nearly 200 of the 435 members may know little about the multiyear, far-ranging and sometimes contentious legislation, posing a challenge to House Agriculture Chair Glenn Thompson as he writes a 2023 farm bill. Thompson faces a tight timetable because his panel is slated, under an arrangement with the Senate Agriculture Committee, to take the lead on moving legislation before the current farm bill expires Sept. 30. Only nine of the panel's 27 Republican members were in the 115th Congress, which produced the 2018 farm bill.
"Marco Rubio files five bills focused on spurring American industry" via Jacob Ogles of Florida Politics — As he started his third term, U.S. Sen. Rubio promised an economic focus on American industry. Now he has filed a series of bills aimed at that goal. The Miami Republican dropped five bills in the hopper at the start of the 118th Congress focused on encouraging the making of goods in the U.S. His legislation touched on attracting medical device manufacturing, spurring small business investment, and modernizing the energy grid. "We cannot be a strong nation if we are dependent on hostile foreign regimes for basic goods, medicines, and critical technologies," Rubio wrote.
"Rick Scott wonders why DOJ didn't 'raid every place Biden's ever been'" via A.G. Gancarski of Florida Politics — In the wake of further revelations that Biden also held on to materials that required stricter security, the Florida Senator fulminated during a Fox News interview. He did not offer the same critique over revelations Pence retained documents at his home in Indiana, preferring to home in on a "double standard" from the Department of Justice, and "why they're treating Biden different than they're treating Donald Trump." "Why did they raid Mar-a-Lago and why didn't they raid every place Biden's ever been?" Scott said. "This doesn't make any sense. They ought to be clear. There might be a legitimate reason. But tell us why they didn't do it, and why they're treating this differently."
"Byron Donalds pushes for consistent federal funding for harmful algal bloom" via Jacob Ogles of Florida Politics — Algal blooms don't wait for Congress to do budget research before deciding to savage the coasts. U.S. Rep. Donalds is filing legislation to ensure federal funding into research continues. He reintroduced the Harmful Algal Bloom (HAB) Essential Forecasting Act. "This bill utilizes federal resources for tackling the environmental and economic challenges brought on by HABs in Southwest Florida and throughout America," he said. The Naples Republican's home district has suffered a number of challenges, both from blue-green algal blooms in the Caloosahatchee River and from red tide on the Gulf Coast.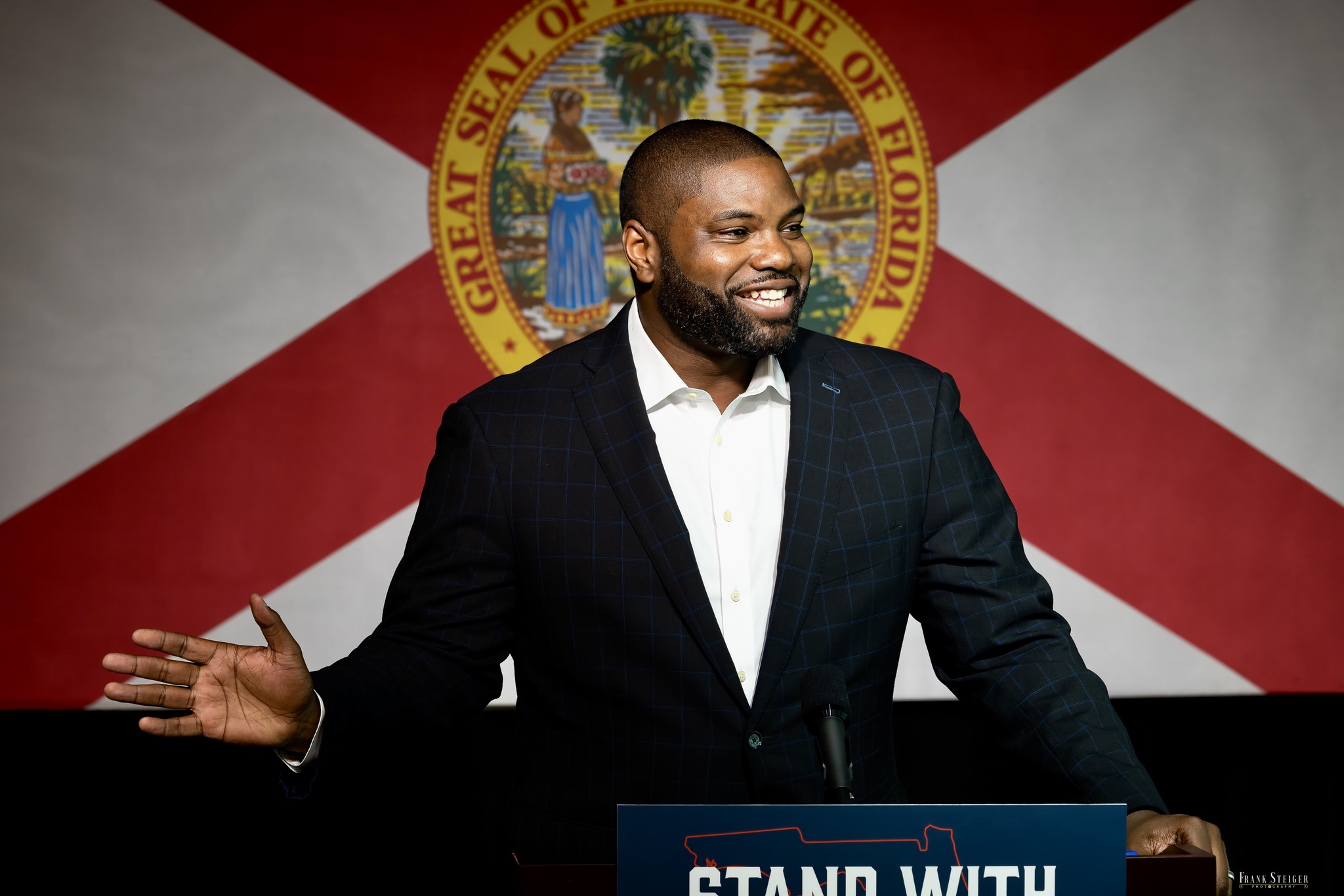 "Greg Steube, expected to be sidelined for weeks, reveals further details about severe injuries" via Jacob Ogles of Florida Politics — U.S. Rep. Steube will need several weeks to recover from a fall on his property. The Sarasota Republican offered a detailed update on his injuries and condition. When he fell 25 feet from a ladder while trimming tree branches, Steube suffered a broken pelvis and punctured lung. He also tore several ligaments in his neck. "I am blessed to have a great support team in my wife Jennifer as well as numerous friends and family, including the Steube pups!" he tweeted.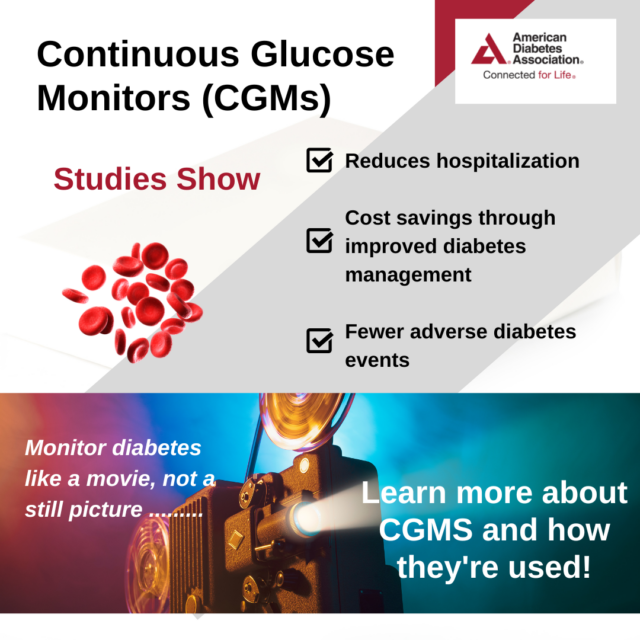 — EPILOGUE TRUMP —
"Trump withdraws second lawsuit against New York Attorney General" via John Wagner of The Washington Post — Trump withdrew a second lawsuit against New York Attorney General Letitia James related to her office's fraud probe of his business practices. A stipulation of voluntary dismissal signed by Trump lawyer Alina Habba and a lawyer for James's office was filed with a federal appeals court in Manhattan. No reason was given for the withdrawal. Trump first filed the lawsuit in federal court in Syracuse, New York, claiming James was violating his rights and that of his company by pursuing a politically motivated investigation. After a judge in May found "no evidence" that James had acted with bias, Trump appealed the ruling.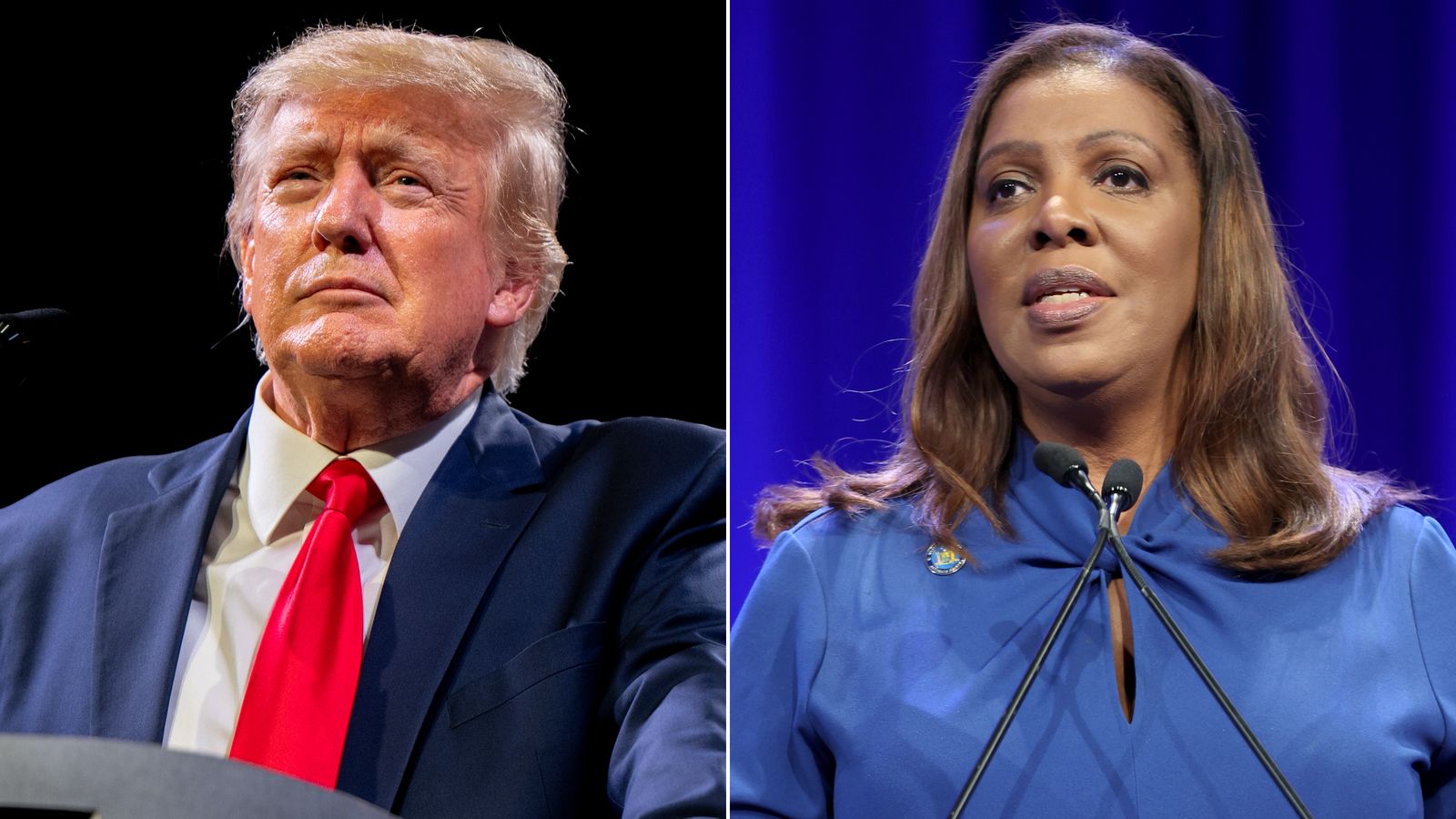 "Biden's handling of secret documents complicates the case against Trump" via Peter Baker of The New York Times — F.B.I. agents are rummaging through Biden's private home. Republicans are on the attack. Democrats are reluctant to defend him. Lawyers are being hired. Witnesses are being interviewed. The press secretary is being pelted with questions she cannot or will not answer. But amid the familiar soundtrack of scandal in Washington, the most significant cost to the President may be the opportunity cost: Even if nothing comes of the new special counsel investigation into his team's mishandling of classified documents, politically it has effectively let Trump off the hook for hoarding secret papers.
"Trump declares himself the winner of his own club championship — in the Trumpiest way ever" via Tom D'Angelo of The Palm Beach Post — Trump announced on his social media platform on Tuesday that he won the Senior Club Championship at Trump International Golf Club, despite not playing the first round of the tournament. Members arrived on the second day surprised to see Trump with a five-point lead. But Trump never played in the first round as he was attending a funeral in North Carolina. Trump told tournament organizers he played a strong round on the course Thursday, two days before the tournament started, and decided that would count as his Saturday score for the club championship.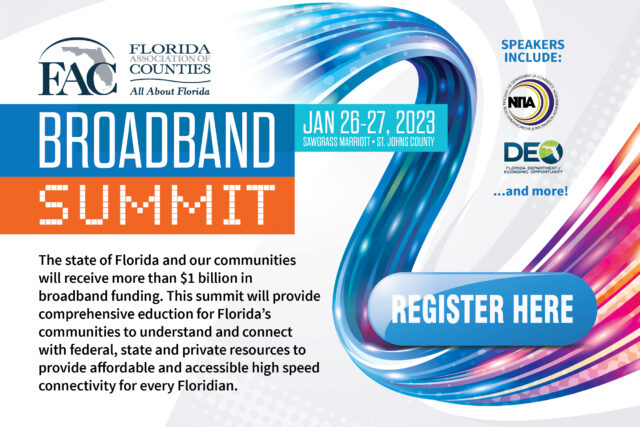 — LOCAL: S. FL —
"A historic number of women now chair Committees on the Miami-Dade Commission" via Jesse Scheckner of Florida Politics — More women now chair committees on the Miami-Dade County Commission than ever before. Of eight regularly scheduled committees Chair Oliver Gilbert III established Friday for the 2023-24 period, five have women leaders. That's one more than in any period since at least 1997, when the county renamed itself, a Florida Politics examination of prior committee assignments determined. All five current women Commissioners at County Hall received committee Chair assignments. Just three such assignments went to men.
"'It's embarrassing': Why does Miami Beach keep failing to meet affordable housing goals?" via Aaron Liebowitz of the Miami Herald — In 2011, Miami Beach officials set an ambitious goal to address the city's need for more affordable housing: 16,000 units for "low and moderate-income households" by 2020. By 2017, when it was clear that goal wouldn't be met, the city set a new benchmark in its comprehensive plan: 6,800 affordable units — more than one in 10 housing units citywide — by 2030. Miami Beach today has about 2,000 units of income-restricted, subsidized housing, about 60% of which is for elderly residents. Officials say there's no clear path to 6,800. A handful of mid-sized affordable developments have opened.
"Port Commissioner demands apology from new GOP County Chair over alleged green market incident" via Mike Diamond of the Palm Beach Post — Democratic Port of Palm Beach Commissioner Blair Ciklin is fuming over a public-records request made by GOP County Chair Michael Barnett that sought information related to his involvement in an alleged incident this Summer at the green market in Palm Beach Gardens. Barnett acknowledged on Jan. 12 that Palm Beach Gardens informed him "there were no documents responsive to the request," adding: "For my purposes, that is the end of the matter." But the matter is far from over for Ciklin. He called on Barnett to apologize. "This was so inappropriate," Ciklin said. "I guess this is the new playbook of the Republican Party. You make up an allegation through a public records request to besmirch someone's reputation."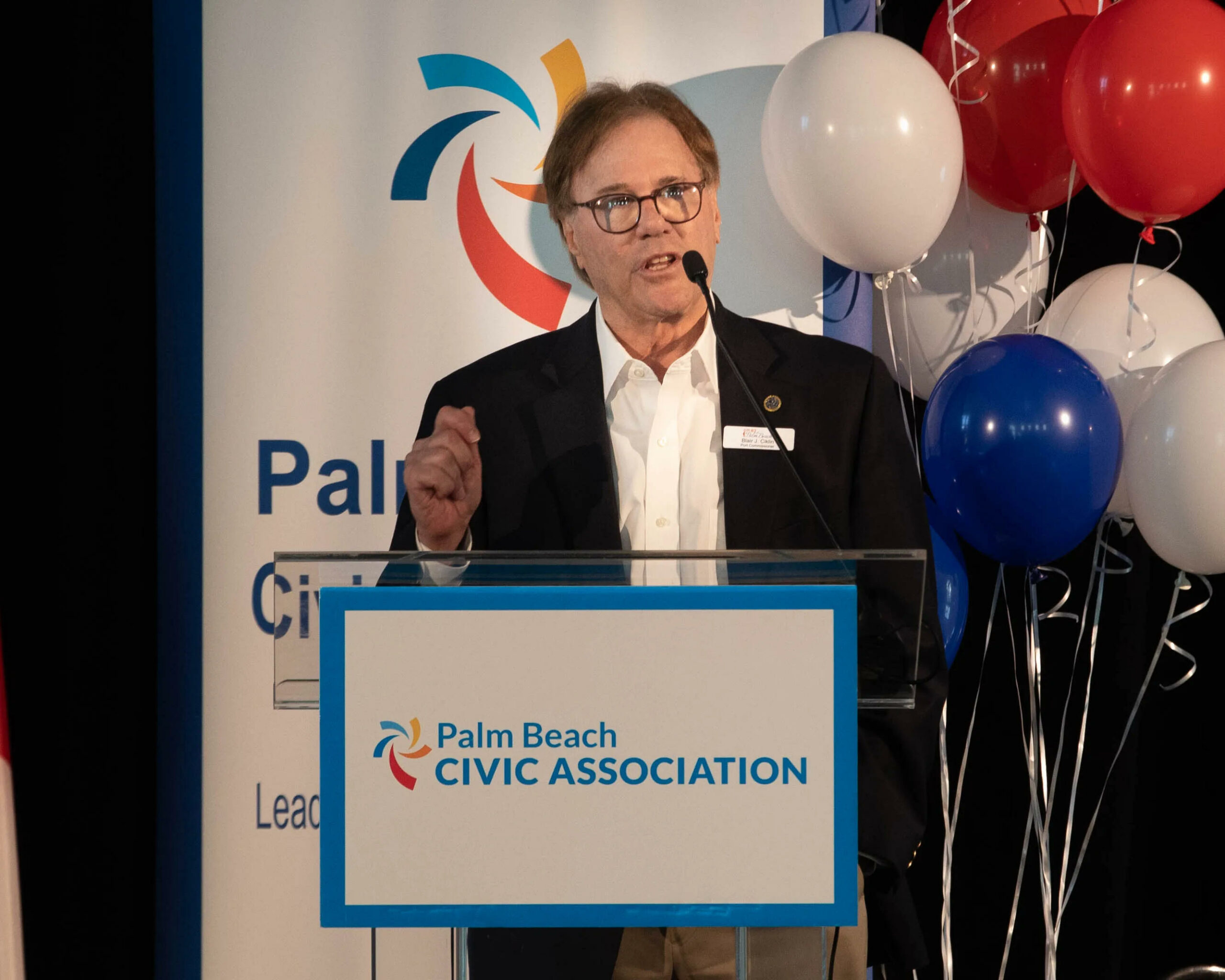 "Broward School Board cuts ties with Superintendent Vickie Cartwright by mutual agreement" via Jimena Tavel of the Miami Herald — The Broward County School Board unanimously voted on Tuesday to part ways with Superintendent Cartwright by mutual agreement, ending a three-month chaotic run that included the board scolding her in October, dismissing her in November and rehiring her in December. The termination negotiations between the board and Cartwright, the first woman to hold the highest position in the 107-year history of Broward County Public Schools, will begin as soon as possible. The board will vote on it for approval on Feb. 15. Cartwright will leave the sixth-largest school district in the country shortly after the board approves the severance agreement.
"Stuart City Commission changes course, approves prayer at beginning of meetings" via Lina Ruiz of Treasure Coast Newspapers — City Commission meetings will begin with an invocation rather than a moment of silence after more than 40 people weighed in on the topic. The Commission voted 3-2, with Mayor Troy McDonald and Commissioner Campbell Rich dissenting, to make the change, reversing its original decision to keep the moment of silence. Public comment lasted more than two hours, with most speakers in favor of prayer. The decision puts the City Commission in line with other local governments, such as the Martin County Commission and Martin County School Board, that start their meetings with prayer. The city initiative, proposed by Commissioner Christopher Collins, characterized prayer as "a beautiful thing."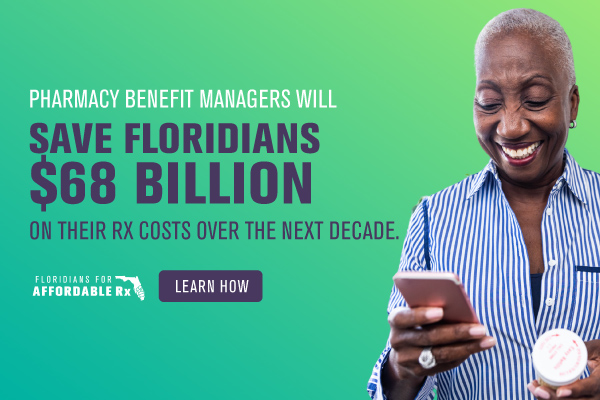 — LOCAL: C. FL —
"Orlando moves downtown nightlife ordinances forward, but vows talks before enacting" via Ryan Gillespie of the Orlando Sentinel — Orlando officials moved forward Monday on a pair of ordinances focused on safety during late-night hours, but won't vote on enacting the proposals for eight weeks to allow time for further talks about the costs of businesses implementing the measures. The two proposals create a permit for businesses that want to serve liquor after midnight; require those businesses to have metal detectors at entrances staffed by private security; and hire off-duty police officers if they have a permit and have an occupancy capacity of at least 150 people. The other ordinance puts in place a moratorium on new nightclubs in the area for at least six months.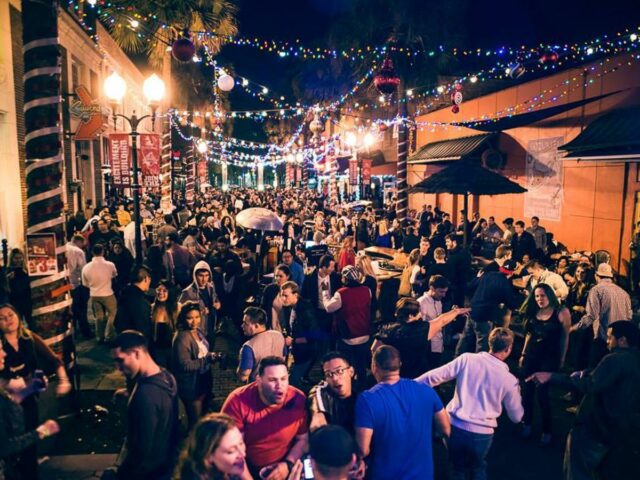 "Hundreds of Midtown Daytona residents still out of their homes due to flooding" via Eileen Zaffiro-Kean of The Daytona Beach News-Journal — Drive through the Midtown neighborhood, and you won't see too many obvious remnants of September's Tropical Storm Ian and its unrelenting rain that had the urban core community swimming in 4 feet of floodwater. Blue tarps are still stretched across some roofs, but most curbside piles of flood-soaked carpet, mattresses and couches have been hauled off. It looks like things are back to normal for most people, but they're not. Plenty of misery lingers in the impoverished community between Nova Road and Ridgewood Avenue. About 100 Mainland High School students and 70 Campbell Middle School students, many of whom called Midtown home before the murky floodwaters poured in four months ago, are homeless now.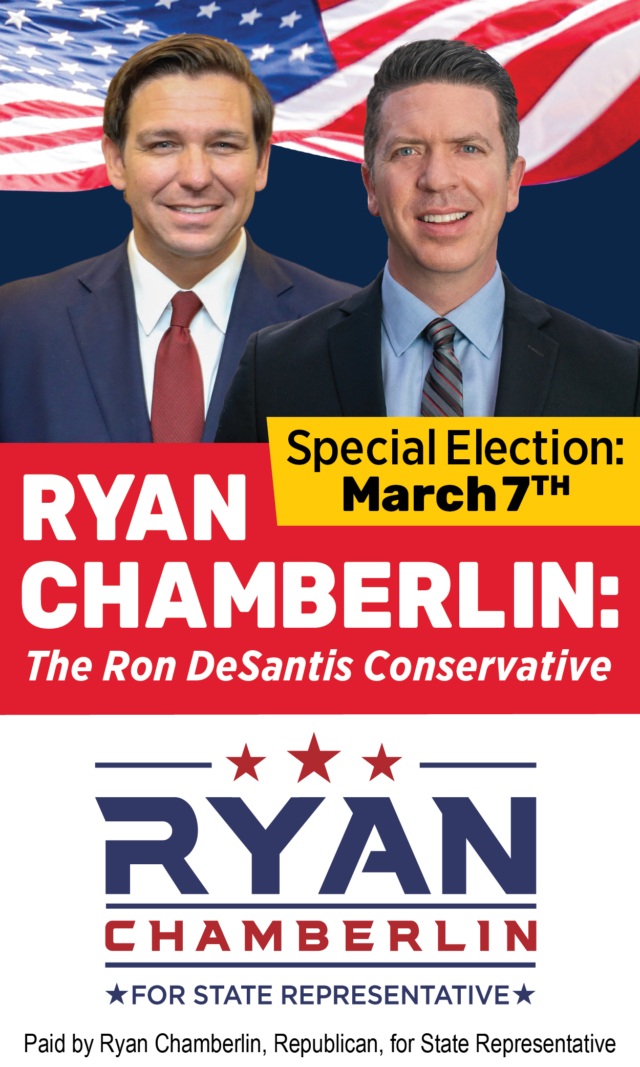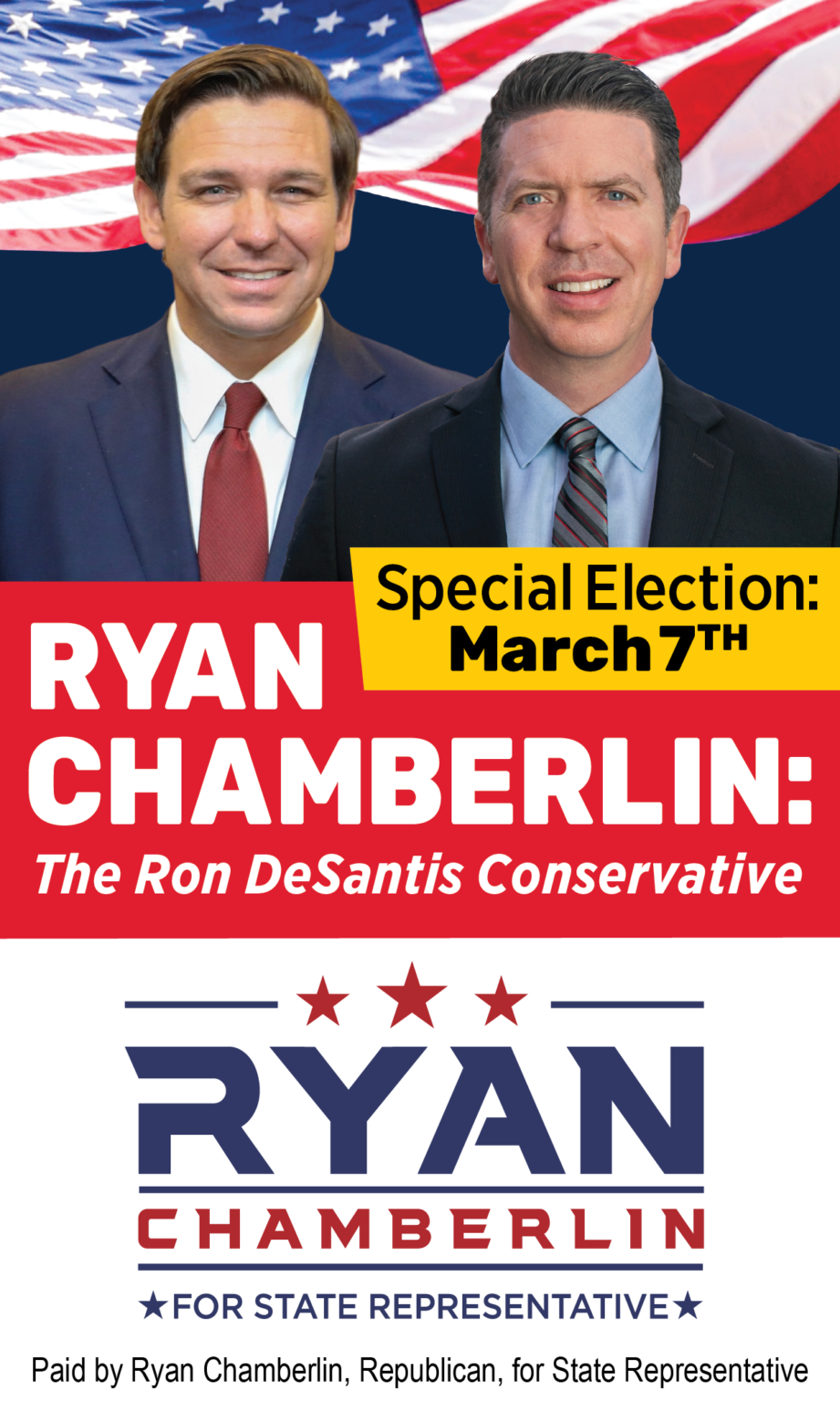 — LOCAL: TB —
"Mayor Jane Castor says her communication could have been better in first term" via Charlie Frago of the Tampa Bay Times — Mayor Castor has a cakewalk to a second term. Her lone opponent, a write-in candidate, won't appear on the ballot, virtually assuring the Mayor will win a second term on March 7. With her first term nearly in the books, Castor was asked if she had anything she would have done differently. Her answer: communication. "I wouldn't say that there's any one big issue where I was like, 'Oh, my God,' … I think it's like the overarching communication. I'm always trying to work on that," Castor said. Part of the problem may be her 30-plus-year career as a police officer, she said, which can lead her to think "just sort of make a decision and forge ahead."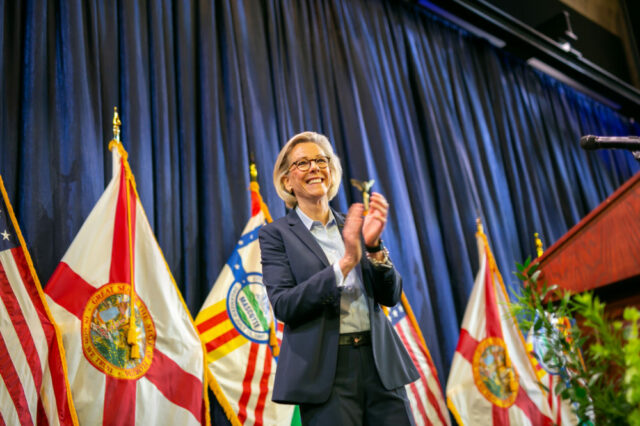 "Hillsborough County proposes ways to spend $570 million from AFT proceeds" via Henry Queen of the Tampa Bay Business Journal — Proceeds from the since-invalidated All for Transportation tax that voters approved in 2018 are one step closer to being spent. Hillsborough County Commissioners will discuss a plan to disburse the $569.8 million collected from AFT at a Wednesday workshop. The state of Florida directed the county to approve and send a recommendation on the potential transportation uses of the funds by March. The legislature has the final say on how the money will be spent. Once DeSantis signs a bill, the funds are expected to be available this year.
"Hillsborough schools targeting help for students at risk of homelessness" via Jason Lanning of Spectrum News — Hillsborough County schools says more than 3,300 of its students, are by definition, considered homeless. These are students that couch surf, stay at multiple homes or live in cars, according to school district officials. The official numbers are likely much lower than the actual number of homeless students, because the official numbers usually go unreported or underreported. On Tuesday, the school board will review a plan to target schools with the highest homelessness rate, and try to prevent homelessness in those students that are on the verge of housing insecurity.
"Tampa Fire: We need more firefighters to meet demand" via Jeff Van Sant of Spectrum News — Tampa firefighters said it is becoming extremely difficult to respond to the growing population and new housing across the city. Firefighters say this has been an ongoing issue for several years. Fire officials produced a new Public Safety Master Plan back in 2019, but says nothing has changed since proposing new fire stations. Nick Stocco is president of the Tampa Firefighters Local 754 and says all the new high-rises being built pose a huge challenge to an already undermanned department. "With an increase in workload. it increases their health risk," Stocco said.
"Accounts of testing advice in Hillsborough schools led to allegations of wrongdoing" via Marlene Sokol of the Tampa Bay Times — Science coach Kayla Hoag thought she might be hearing things. In a conference room at Tampa's Lockhart Elementary School, she said she heard a district leader recommend that a principal think about which students should be discouraged from taking state competency tests. She took her concerns to district headquarters, triggering an investigation in 2021 that raised questions about accountability efforts in Hillsborough schools. The investigative report offers no findings on whether anyone tried to discourage children from testing. And it takes no position on Region Superintendent Lindsey "Star" Conner's contention that she was made a target as she tried to make changes in a group of struggling schools.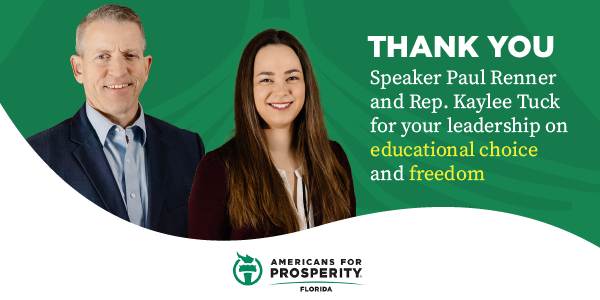 — LOCAL: SW. FL —
"Local School Board members respond to state's voucher plan" via Chris Porter of the Port Charlotte Sun — When the Legislature convenes in the first week of March, one of the changes that will be up for consideration is an overhaul to the way the state pays for private education. Named HB 1, the first bill filed for the Legislative Session, is about offering parents more choice in their children's education, its proponents say. As it is written now, it modifies Florida law about how people can pay for the private education of their children, which would include the state funding individual Education Savings Accounts that can be used for home schooling and tutoring. Some local School Board members voiced their concern about those changes.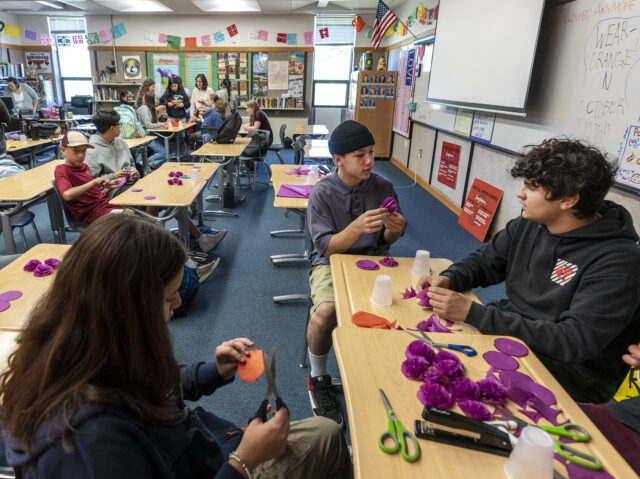 "What you need to know about Sarasota County's child care funding debate" via Anne Snabes of the Sarasota Herald-Tribune — A Sarasota nonprofit that pays for many families' child care will continue receiving county funding until at least the end of June. Sarasota County gives money to nonprofits that provide human services, and the funding for these organizations was set to expire at the end of January. The Early Learning Coalition of Sarasota County, a nonprofit that provides financial assistance for child care, was worried about whether its funding would continue past Jan. 31. At their most recent meeting on Jan. 18, County Commissioners decided to keep funding these organizations until June 30.
"New Sarasota performing arts center receives second $10M gift" via Jay Handelman of the Sarasota Herald-Tribune — The proposed Sarasota Performing Arts Center has received a major new gift that matches its biggest donation to date: $10 million to support the architecture and design phase of the project. The Sarasota Performing Arts Center Foundation, the new name for what had been the Van Wezel Foundation, has announced a $10 million gift from the Paul Seed Fund at KBF Canada. Paul Seed, who bought a seasonal home on Longboat Key nearly two years ago, founded StarTech.com, a company that specializes in connectivity accessories for information technology professionals, in London, Ontario, Canada in 1985. He serves as the company's CEO.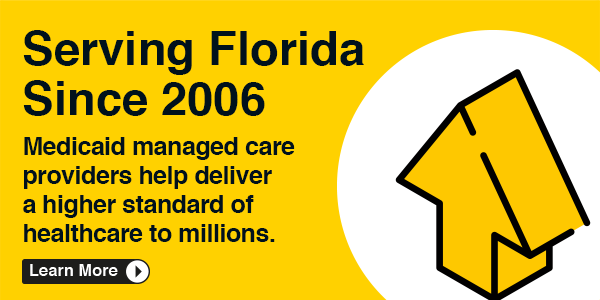 — LOCAL: N. FL —
"Leon Schools changes bathroom policy for transgender students as LGBTQ guide falls in line with state law" via Ana Goñi-Lessan of the Tallahassee Democrat — Leon County Schools has updated its bathroom policy for students who identify as transgender. The new policy, which will be presented at the school board meeting, states bathrooms will be based on biological sex at birth with reasonable accommodations and describes a reasonable accommodation as a single stall or "sex-neutral bathroom" to ensure privacy. "LCS personnel will maintain and monitor bathrooms, locker rooms and dressing rooms to ensure the safety of all students," the policy states.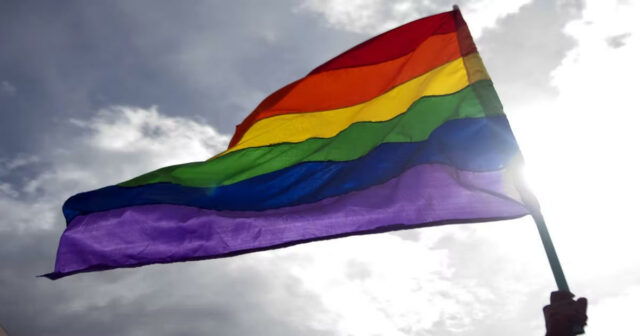 "A detailed look at how much FSU, FAMU spend on diversity, equity and inclusion programs" via Tarah Jean of the Tallahassee Democrat — Recent reports reveal that Florida State and Florida A&M universities, among other institutions in the state's university system, are spending millions of dollars on diversity, equity, inclusion and critical race theory programs. While FSU spends over $2.4 million on DEI and CRT-related activities, FAMU spent a total of $4.4 million. The combined reports from all the universities in the state's system were sent to DeSantis' office Wednesday, according to FSU's Associate General Counsel Gavin Burgess.
"Mayor D.C. Reeves returns from Washington D.C. with focus on Amtrak and fighting opioids" via Jim Little of the Pensacola News Journal — Fresh off a visit to Washington D.C., Pensacola Mayor Reeves looks to position the city to pull down more funding from the federal government to fight the opioid epidemic and make a run at federal funding to restore Amtrak service back to the city. Reeves visited the capital as part of the winter meeting of the U.S. Conference of Mayors, where he met with members of Congress. Reeves said that based on conversations he had, including with the Amtrak CEO, Pensacola has a good shot. "It is not an easy lift, and this is in no way guaranteed, but it's something that we should explore after 15 years," Reeves said.
"Getting accurate number of homeless is crucial. Officials hope actions this year will help." via Jim Little of the Pensacola News Journal — Over the next three days, volunteers will fan out across the community in an effort to get an accurate count of Northwest Florida's homeless population. Opening Doors of Northwest Florida is organizing the "point in time" count of the homeless population in Escambia and Santa Rosa counties; this year more resources than ever are being brought to bear on the survey. John Johnson, executive director of Opening Doors of Northwest Florida, said volunteers this year include both city and county employees, members of law enforcement, members of Community Health of Northwest Florida, the University of West Florida, and the Be Ready Alliance Coordinating for Emergencies.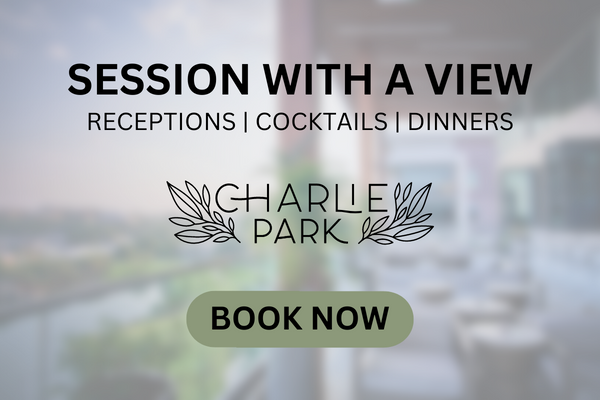 — TOP OPINION —
"Do retail politics matter in 2024?" via Sarah Isgur of The Dispatch — A DeSantis profile that made the rounds said out loud what everyone in D.C. has been whispering about for months. How will DeSantis deal with, umm, "complaints about his interpersonal skills," as Jonathan Martin over at POLITICO put it?
The polls certainly make him look like the best hope for wresting the nomination away from Trump, but anyone who has worked with DeSantis can tell you that he isn't a retail politician. He doesn't seem to have a lot of friends — not fellow Governors, not former colleagues in the House.
Donors grumble about a lack of hand-holding. To put it bluntly, he's known as kind of a cold, prickly a**hole. But the only real question is whether voters will care.
Do retail politics matter anymore?
For sure, Trump was no Bill Clinton, either. He wasn't working the rope line in Iowa and grabbing babies to kiss. Neither was Barack Obama, by the way, who was known as a wonk who had difficulty connecting in small groups.
But both Trump and Obama were preternatural on the stage.
DeSantis, on the other hand, has a different — and potentially valuable — skill set of his own: an ability to maximize negative attention on issues that he thinks will galvanize his supporters.
Add in the fact that a lot of GOP bigwigs are going to be happy to support a moldy loaf of bread if it means retiring Trump, and DeSantis is very much still in business.
— OPINIONS —
"DeSantis' assault on free thought" via Zeeshan Aleem of MSNBC — Every day, Florida is making it clearer how the right's agenda is not meant to protect "free speech" or critical thought, but instead is designed to systematically suppress them. The latest example comes from the Florida Department of Education's rejection of an Advanced Placement course in African American studies. What it objects to as intolerable propaganda is simply the standard educational practice of exposing students to different frameworks for understanding the world. The concerning indoctrination in this scenario isn't in the curriculum but in Florida's condemnation of that curriculum.
"'Woke' boogeymen: DeSantis gets colleges to vow not to teach things they weren't teaching anyway" via Scott Maxwell of the Orlando Sentinel — Florida has become the land of boogeymen, the place where politicians whip up fictional foes to stir hysteria among gullible followers and then vow to fight these nonexistent enemies. In the latest example, DeSantis pressured state college presidents into signing a statement where they vowed to exile Critical Race Theory indoctrination from their campuses, as well as lessons that teach students "that systems of oppression should be the primary lens through which teaching and learning are analyzed."
"We already know which gun policies work" via Francis Wilkinson of the South Florida Sun-Sentinel — As the nation goes through another ritual response to another mass shooting, it's worth taking a look at the state of gun violence research and asking why even conclusive research seems to have so little influence in so many crucial places, such as the U.S. Supreme Court and many state legislatures. Rand Corporation, a think tank with origins in Cold War military planning, recently issued its latest update on gun policy research. The organization found child access prevention laws "reduce firearm self-injuries (including suicides), firearm homicides or assault injuries and unintentional firearm injuries and deaths among youth."
"In DeSantis vs. Andrew Warren, who really neglected their duty?" via Ellen Podgor of the Tampa Bay Times — A neutral nonpolitical U.S. District Court judge loudly and clearly told DeSantis on Friday that his suspension of twice-elected Hillsborough County prosecutor Warren violated not only the First Amendment but also the Florida Constitution. In a 59-page "order on the merits," the judge held that DeSantis' suspension of Florida's 13th Judicial Circuit's state attorney was not only wrong, but that "any reasonable investigation would have confirmed this." With the curtain now up and the real facts examined, one has to question who really neglected their duty here and where claims of incompetence should lie.
"Florida lawmakers: Find a scrap of compassion and pass fentanyl test-strip bill" via the Miami Herald editorial board — Fentanyl is killing people across Florida, just as it is in the rest of the country. And yet our lawmakers' response last Session was to crack down on those who deal drugs while refusing to take a small step that could actually help prevent overdoses: decriminalizing fentanyl test strips. It seems like such a simple issue. Test strips could save lives by warning people if a drug is laced with fentanyl, which could kill them. On the final day of the Session, lawmakers put a stop to the measure because they were afraid that providing test strips was, essentially, condoning drug use.
"Florida is offering an advanced lesson in anti-Blackness" via Karen Attiah of The Washington Post — There's that saying that goes, "White privilege is when your history is the core curriculum, and mine is an elective." Well, to Florida and DeSantis, Black history isn't even worthy of that bare minimum. Last week, it was revealed that the Florida Department of Education had sent a letter to the College Board, saying it would not adopt the board's new Advanced Placement African American studies course for its public schools. The course is "inexplicably contrary to Florida law," the letter said, "and significantly lacks educational value."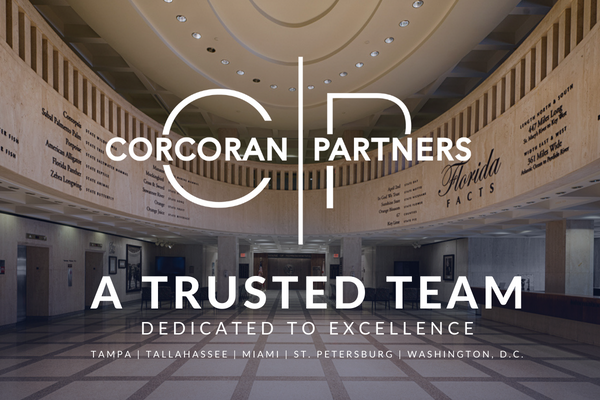 — INSTAGRAM OF THE DAY —
— ALOE —
"2023 Oscar nominations: 'Everything Everywhere All at Once' dominates" via Sonia Rao and Emily Yahr of The Washington Post — Sci-fi extravaganza "Everything Everywhere All At Once" dominated the 95th annual Academy Award nominations Tuesday morning with 11 nods, the most of any film. The absurdist movie was written and directed by Daniel Kwan and Daniel Scheinert, a duo who also earned a nod for best director. The field-leading "Everything Everywhere" was followed by nine nominations each for "The Banshees of Inisherin," Martin McDonagh's dark comedy about two best friends in a bitter feud, and the German submission "All Quiet on the Western Front," a World War I drama based on the 1929 novel.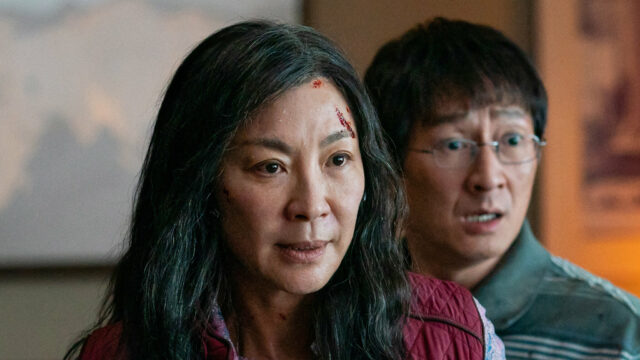 "'Beauty and the Beast'-themed cocktail experience arrives in downtown Orlando" via Nicole Griffin of Spectrum News — Anyone looking for a night of enchantment, mystery, and an alcoholic drink need look no further than downtown Orlando for the "Beauty and the Beast" cocktail experience. The Oliv Bar in downtown Orlando is transformed into a French castle, and guests are greeted by fun-loving actors who make the classic fairy tale of a cursed prince come to life. Among them is Arthur Bening, who begins the night as a bartender before going on a royal journey. "I love acting — that's why I have been doing it for 10 years," he said. "And this really revitalized everything for me." Throughout the 90-minute experience, he and the other actors guide the guests through activities that allow them to create bespoke cocktails with a hint of magic.
— HAPPY BIRTHDAY —
Celebrating today are U.S. Rep. Aaron Bean, Sean Cooley, our great friend Gus Corbella of Greenberg Traurig, Beth Kennedy, Adam Ross, and Austin Stowers, Legislative Affairs Director to CFO Jimmy Patronis.
___
Sunburn is authored and assembled by Peter Schorsch, Phil Ammann, Daniel Dean, Ryan Nicol, Jacob Ogles, and Drew Wilson.