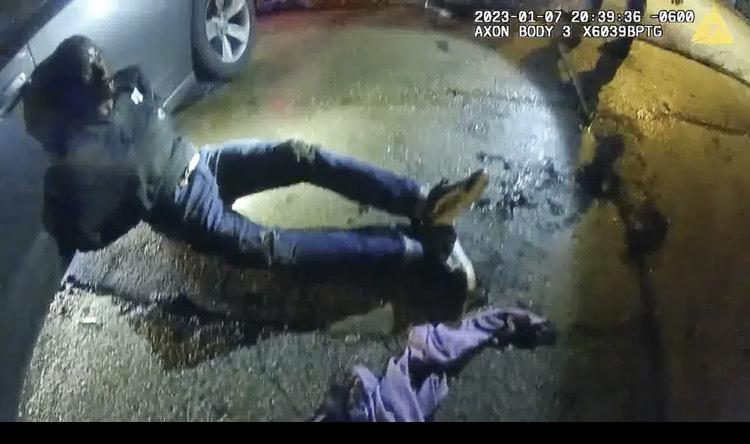 "He just wanted to get home."
The global outrage over the murder of Tyre Nichols at the hands of Memphis police registered in Florida also, where Democrats and Republicans expressed emotions that haven't been heard since the police murder of George Floyd nearly two years ago.
Orlando Democratic U.S. Rep. Maxwell Frost, the youngest member of Congress, offered a statement Friday night.
"My heart breaks for the Nichols family and for Tyre's friends and loved ones, who tonight had to watch the violent and senseless murder of someone who should still be with them today," Frost said. "This video makes clear that our system is not working right now. Body cameras and more training are simply not enough. Police officers abused their power on the job and beat an American to death in our streets."
U.S. Rep. John Rutherford, a Jacksonville Republican and a former sheriff for over a decade, said the actions of the five police officers "go against everything we as law enforcement officials are sworn to uphold."
"These officers have broken the trust of their community. They did not follow department policy or their training, and they do not represent the thousands of brave men and women who responsibly fill their duty to protect their communities around the nation."
State Sen. Shevrin Jones offered multiple tweets on the subject, but the shortest of them all points to the seeming randomness of this tragedy.
"He just wanted to get home," the South Florida Senator said.
Rep. Angie Nixon of Jacksonville was outraged also.
"Yeah. It's bad. What's really scary…If #TyreNichols would've lived they would've done this again. There is no telling how many times they've done this before. SMH."
She wasn't done condemning the cops: "Dude was on the ground and one of them ran up and kicked him in the face. F*** them."
Former state Sen. Annette Taddeo, a current candidate for Florida Democratic Party Chair, reflected in the early hours Saturday morning.
"I can't bring myself to watch the #TyreNicholsVideo Tyre Nichols should be alive today instead of having his life brutally stolen. Remember his life. Remember his humanity. Praying for his family."
Ben Frazier, the Jacksonville activist and founder of the Northside Coalition, expressed his own outrage.
"The criminal justice system in the United States has failed to live up to the promise of fair and impartial justice for all. Walking, jogging and driving while Black is far too often a fatal encounter for people of color," the statement issued late Friday asserted.
"It should be noted that not all police officers are doing a bad job but the bullying culture and attitude of a gun and badge by too many bad apples, must be eliminated.  It is unfortunate that some officers approach Black people as warriors; and not as servants who are sworn to serve and to protect all citizens."