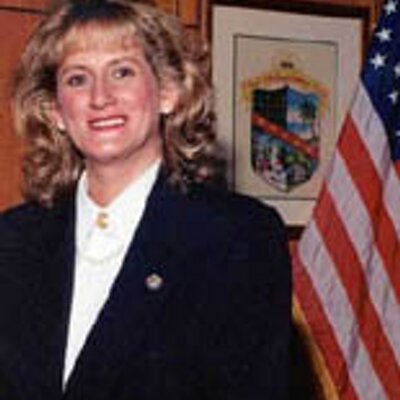 Annie Marie Delgado said she misspoke. She followed it up with further slights on the candidate.
The moderator for a House District 24 forum referenced candidate Jose Juarez by the name of a tequila, Jose Cuervo.
Annie Marie Delgado, founder of Conservative Watch USA said it was a slip, and not intended as any kind of slight on the candidate. But it came at an event her organization held and where most candidates refused to attend.
Video shared online captures Delgado's voice at a Jan. 28 event held at the Ocala Gulf Club. Only one candidate, former congressional candidate Ryan Chamberlin, attended the event. But Delgado vocally raised issues with other candidates who did not attend, including Juarez, Justin Albright, Stephen Pyles and Charlie Stone.
"Jose Cuervo — I mean Jose Juarez," she said, eliciting a mix of laughs and gasps.
She went on to pose a question for Juarez even though he did not show. "Jose, where are you? I'm going to keep doing that," she said on stage.
Juarez's campaign declined to comment on the incident.
Jose Cuervo is a popular liquor made in Mexico and marketed as the top-selling tequila brand worldwide.
For her part, Delgado said she misspoke when she named the alcohol. She said that when asking about refreshments at the venue, she had been told Jose Cuervo was being served. Alcohol is not sold at Conservative Watch USA events.
"To make it sound goofy or like it's racist stuff, it was nothing more than a stupid thing," she said. "I never have alcohol at any of my events. Someone said 'Jose Cuervo' and it just stuck with me."
But the video shows after the misnomer, she continued to criticize Juarez for his absence. In the video, she said asks a mock question about whether Juarez would distance himself from a political consultant who worked with trial attorneys' lobby.
"What's you answer Jose?" she said at the event. "'I'm getting some money from the Cubans in Tampa.'"
She told Florida Politics Juarez declined the invitation in order to "raise soft money" from Cuban American donors in Tampa.
Juarez notably is Cuban American. He was born in Cuba and moved to the U.S. with his family at age 5. He has lived in the Ocala area for 40 years.
Delgado at the event also asked the absent Juarez a question on whether he took any Paycheck Protection Program money. She told Florida Politics she posed the same question for all the candidates who did not attend, and considered it a relevant issue.
"The four candidates who took PPP money didn't show up," she said.
Delgado noted voters should be interested considering the reason the forum took place in the first place. Gov. Ron DeSantis called a Special Election to fill the HD 24 seat after Rep. Joe Harding, an Ocala Republican, resigned in December. Harding quit a day after federal prosecutors indicted him for money laundering and wire fraud in connection to PPP loans he pulled during the pandemic.
The five Republicans who qualified for the seat face off in a March 7 closed primary. The winner faces only a write-in opponent.