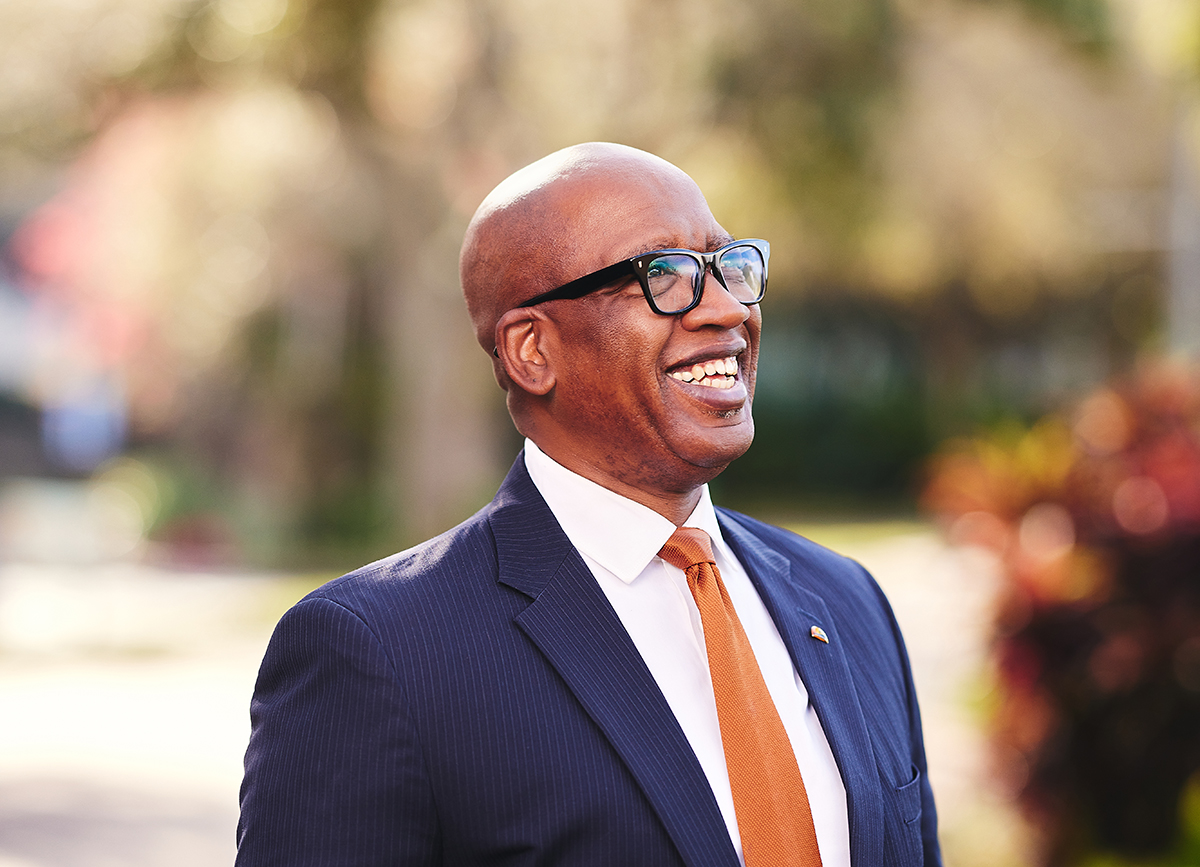 The 86-acre dilemma may be coming to an end.
It's a rare occasion for a city as built out as St. Petersburg — the most populous city in the state's most densely populated county — to have 86-acres of developable land to work with.
Yet that's the position Mayor Ken Welch finds himself in today, just hours before he delivers his State of the City address in which he's expected to announce his choice of developer for the Historic Gas Plant District.
His decision will pave the way for a potentially legacy-making process, and it will be scrutinized now and into the future. There's a lot to contemplate as he prepares to make what will likely be the most important decision of his tenure as Mayor. 
But Welch has shown he may be fretting less about what people think about his decision than what he thinks of his decision. Asked at a Tiger Bay luncheon earlier this month whether it was more important to weigh economic benefit or morality in his decision, Welch offered a resounding, no-hesitation answer: morality. 
If I know the Mayor as well as I think I do, I can assume he recognizes that morality and economics are not necessarily mutually exclusive. In fact, looking at the project long-term, it's quite the opposite. 
Welch, whose grandfather was among those displaced by original stadium planning and construction in the Gas Plant neighborhood, is likely putting most of his capital into righting the wrongs within the mostly Black community displaced some half-century ago. And he's right to emphasize that equality.
But ensuring those past wrongs be righted isn't just about naming buildings or promising a new Woodson Museum or even loading up on affordable housing, it's also about ensuring economic mobility for a community that has long struggled to obtain it. And hopefully, that's heavy on Welch's mind today, also. 
The elephant in the room is more obvious, and more aquatic — the future of the Tampa Bay Rays. There is no reason to believe the Mayor is anything less than fully aware of the possibilities, and specifically the danger of losing the Rays to Tampa.
Of the four proposals submitted for redevelopment, it's clear Welch's decision will come down to just two — the Rays/Hines proposals, which the business community has backed, and the submission from Sugar Hill. 
Clearly, picking a proposal that literally has the Rays' name on it would be the most expedient way to ensure the future of Major League Baseball in St. Pete. Choosing the team as part of a development ensemble would put a level of ownership on its plate, and likely ensure the team has vast incentive to stay put once its contract to play ball at Tropicana Field expires in 2027. 
But sources with knowledge of Welch's thinking, even before the RFP reboot, have said Welch likes Sugar Hill, so it would be foolhardy to count them out even with the Rays question clearly in play.
The Sugar Hill proposal contained the most commitment for affordable housing, a huge priority for Welch. One could argue whether it has too much affordable housing and the economic conundrum that could present, but it's clear the team was paying attention to the myriad decisions Welch has made elsewhere that have proven he's not willing to budge on the housing issue.
If anything is clear in today's announcement, it's not who or what Welch will pick, rather it's how much weight he and everyone else knows is behind the generational decision of a Mayor who literally has blood in the game.