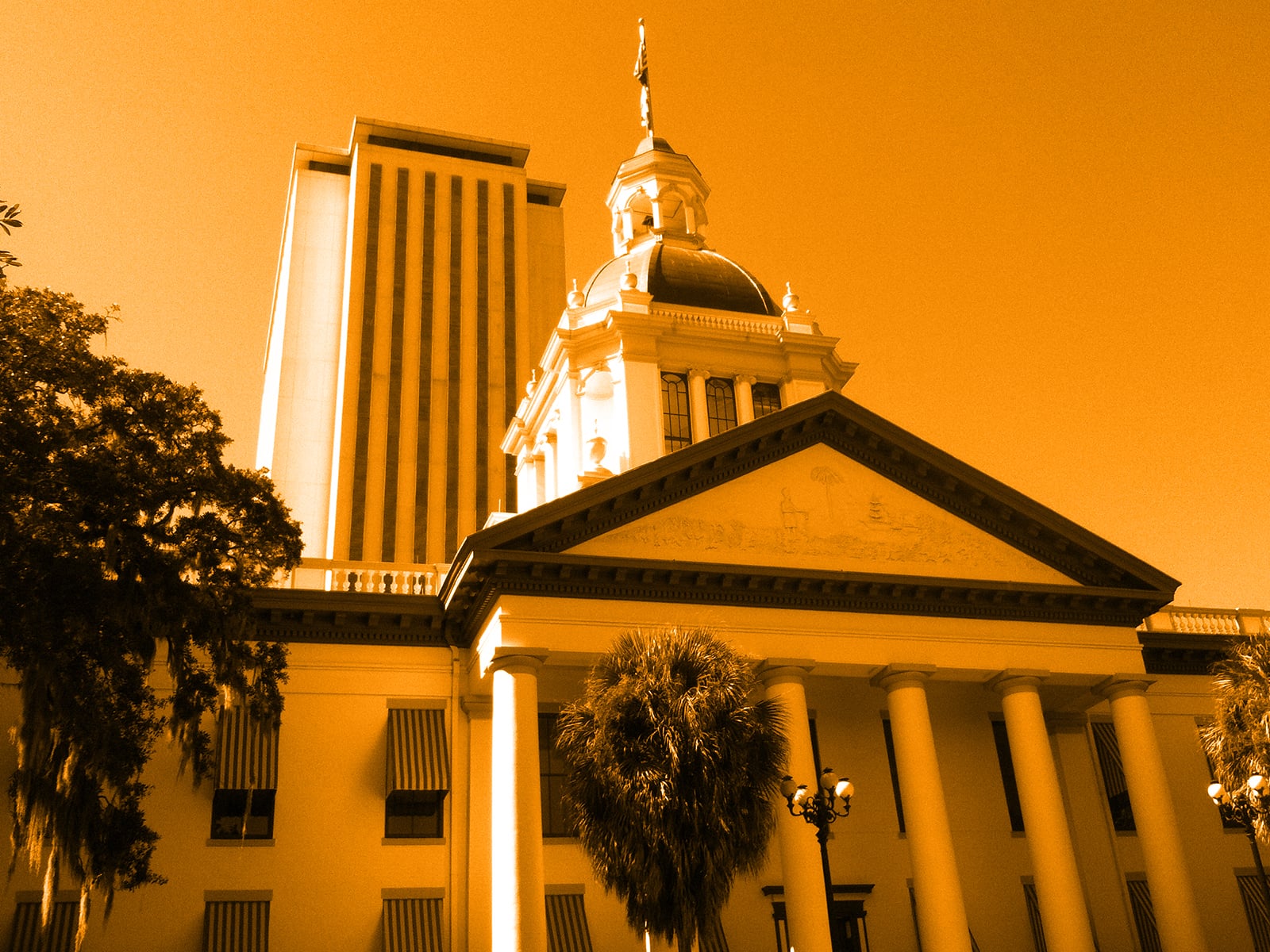 Coffee is for closers. So is Sunburn, your morning rundown of Florida politics.
Good Monday morning.
Let's begin with an important issue.
A poll commissioned by No Kid Hungry Florida this month shows an alarming rate of food insecurity among Floridians of all economic backgrounds.
Parents and families living in rural parts of the state have been hit hardest, but according to the research, Floridians in median- or higher-income households are also experiencing symptoms of food insecurity.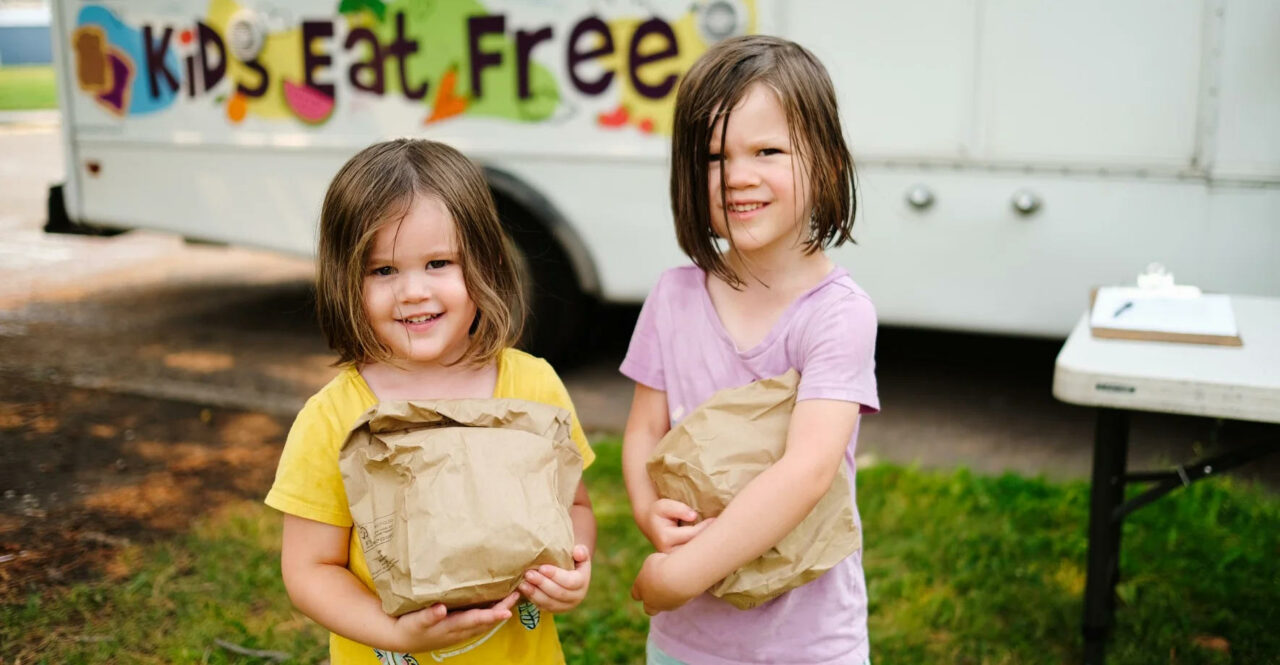 Parents and rural Floridians are really struggling. Nearly half of parents (47%) and rural Floridians (48%) experienced at least one symptom of food insecurity within the last year. Working and middle-income families aren't exempt. More than a third (36%) of respondents with incomes ranging from $50,000-$100,000 a year — well above the state's median income of $61,777 — experienced one or more symptoms of food insecurity.
Food insecurity looks different in every home, according to Sky Beard, the Director of No Kid Hungry Florida, a statewide campaign that works with schools, local nonprofits and elected leaders to help launch and improve programs that give all kids the healthy food they need to thrive.
"For some, it's having to compromise at the grocery store by passing up on fruits or vegetables in favor of more affordable packaged foods. Others are worried that their household won't have enough to eat that day, or even skipping a meal or a whole day of meals," Beard says. "With rising costs of everyday essentials, all of us have a neighbor, a co-worker or a friend experiencing this struggle to put food on the table."
Beard says that while the problem is pervasive, it's solvable. School and community meal programs are a natural place to start. Under her leadership, No Kid Hungry Florida championed legislation in the 2022 Legislative Session that would have made school breakfast available at no cost for many more Florida students and has provided more than $10 million in grant funding to schools and community groups since the start of the pandemic.
"What we're seeing here is that Floridians overwhelmingly want action," Beard said. "We remain committed to working across the political spectrum on federal, state and local policy solutions that will address the hunger crisis in our state."
___
The Florida Society of Anesthesiologists is celebrating a critical element of the state's health care during Physician Anesthesiologists Week.
"As physician anesthesiologists, we are the backbone of the operating room and critical care settings," says FSA President Brence Sell, M.D. "We are dedicated to providing the safest and most cost-effective care to our patients in their most vulnerable moments. We are proud to be a part of Physician Anesthesiologists Week and to advocate for the important role of physician-led, patient-centered care."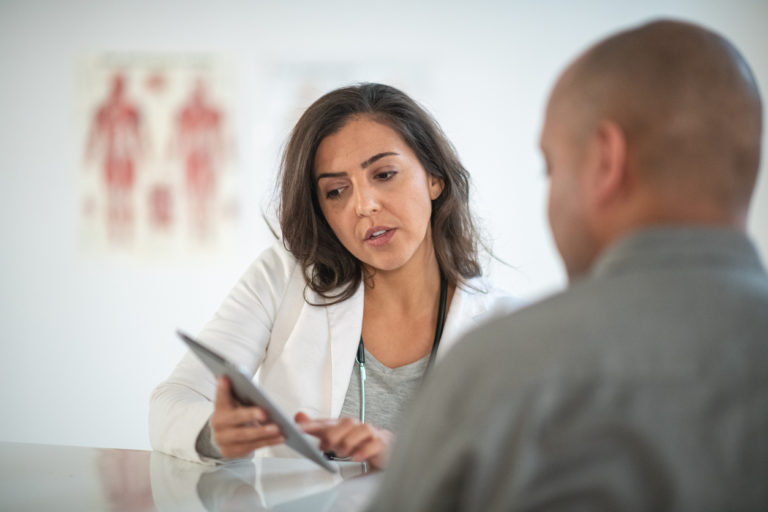 The FSA stands for patient-centered and physician-led care, which has proven to both save lives in critical moments and be the most cost-effective means of supplying anesthesia and treatment before, during and after surgery.
Another key focus of the FSA is raising and continuing the highest standards of anesthesiology — which specializes in anesthesia care, pain management and critical care medicine — as well as improving the treatment of patients throughout Florida.
During Physician Anesthesiologists Week, now through Feb. 4, the FSA wants Floridians to know the vital role physician anesthesiologists play in supporting safe and efficient care.
For more information, please visit fsahq.org.
___
Justin Thames is joining TECO's government relations team as Director of State Government Relations, effective Feb. 10.
In his new role, Thames will manage the cultivating and managing of government relationships at the state level, identifying state government issues that will affect the company and developing policy positions on state issues.
He supports Stephanie Smith, who was hired last fall to serve as the vice president of State and Regional Affairs for Tampa Electric and Peoples Gas.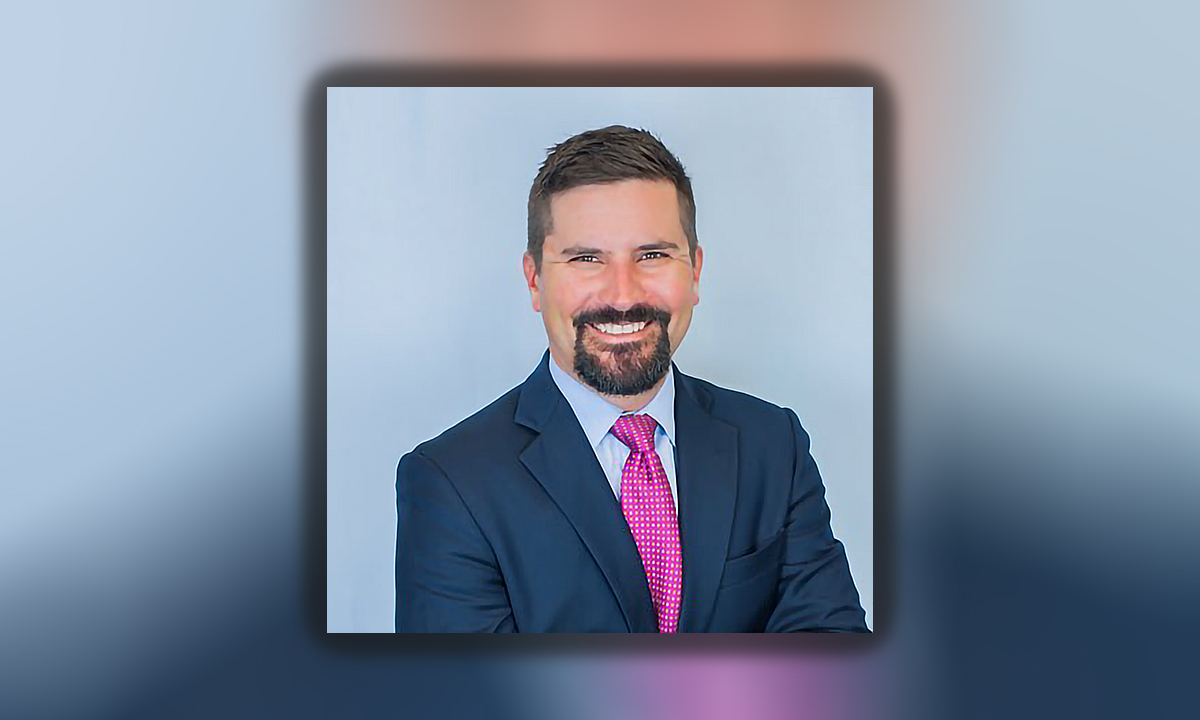 "Justin Thames is an absolute superstar. As the lobbyist for my professional association, I could not have asked for a better representative," said Sarasota Sen. Joe Gruters, a CPA by trade. "He is a fierce advocate and is as sharp as they come. He will do an amazing job working with another superstar, Stephanie Smith, on behalf of TECO in the years to come."
Thames joins Tampa Electric and Peoples Gas from the Florida Institute of Certified Public Accountants, where he led public policy, advocacy, government affairs and regulatory efforts since 2011.
Thames has deep roots in the community, serving on the boards of the Hang Tough Foundation, American Red Cross and Florida Association of Professional Lobbyists. He graduated from Florida State University in 2006.
___
The Florida Council of 100 is bringing on Michael Simas in the newly created role of Chief Operating Officer.
Simas is a corporate and nonprofit executive with nearly 20 years of experience advising CEOs and working with public, private and civic partners. He most recently worked as Executive vice president of the Partnership for New York City, whose members are the CEOs of New York's largest employers.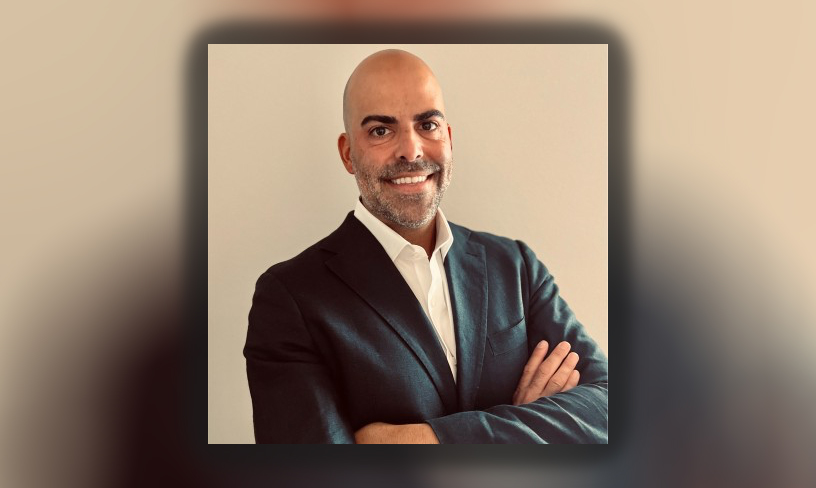 At the Partnership for New York City, Simas oversaw all operations and mobilized private sector resources and expertise to advance New York City's standing as a global center of economic opportunity and innovation.
"Mike is uniquely equipped to develop strategies that harness synergies between public and private sector interests and has a strong track record of success. Having worked for nearly 15 years at one of the nation's most important business leadership organizations, we are thrilled to have Mike join the Council and look forward to his work to support our mission," said Bob Ward, president and CEO of the Florida Council of 100.
In his new role as COO, Simas will lead external affairs and public relations strategies and engage with Council membership, driving policy initiatives and supporting the day-to-day operations of the organization.
"Having led business and economic advancement in one of the world's largest economies, Mike will be a critical asset to the Council. His background will provide insights that will enhance business-driven public policy and be an important resource for the state as our economy continues to grow," said Eric Silagy, Chair of the Florida Council of 100.
— SITUATIONAL AWARENESS —
—@SchmittNYC: Today (Donald) Trump flew palm beach to New Hampshire and gave a speech, then flew To South Carolina and gave a speech. Flew back to Palm Beach and did dinner with 6 others until 11 p.m. 78 years old. Nobody will be able to out-campaign this insane warrior.
Tweet, tweet:
Also greeting NH GOP state committee members today was this cardboard cutout of Florida Gov. Ron DeSantis #nhpolitics pic.twitter.com/TbAc0bl8NS

— Lisa Kashinsky (@lisakashinsky) January 28, 2023
—@JoshKraushaar: New Hampshire Gov. Chris Sununu, on CNN, said Florida Gov. Ron DeSantis would win New Hampshire Primary today "without a doubt."
Tweet, tweet:
Stopped by @VickyBakery in Hialeah. They are a family-owned business with 20 locations throughout South Florida.

Be sure to check them out if you're in the area: https://t.co/5dUmbhzoYs pic.twitter.com/bSEiBSByQv

— Ron DeSantis (@GovRonDeSantis) January 28, 2023
—@RepMoskowitz: On the 78th anniversary of the liberation of Auschwitz, we are again reminded that antisemitism is a plague that infects our world. During a peaceful Shabbat at a synagogue, a Palestinian terrorist targeted & gunned down 8 Israeli citizens. I today & every day stand with Israel.
—@Scott_Maxwell: For March Madness fans, here's an early heads-up in January: The hottest team in America right now is in Florida — and way off most people's radar. FAU is ranked for the 1st time in program history. A feel-good story for a school with a 3,000-seat arena. Go, Owls.
Tweet, tweet:
Unbelievable scenes as 1st and 2nd in LMP2 are separated by just 0.016s after 24 hours of racing 🤯#Rolex24 #IMSA pic.twitter.com/83Idj7bSj9

— Autosport (@autosport) January 29, 2023
— DAYS UNTIL —
Bruce Springsteen launches 2023 tour in Tampa — 2; 2023 State of the Union speech — 8; 'Ant-Man and the Wasp: Quantumania' premieres — 18; 2023 Florida Chamber Legislative Fly-In — 22; 'Snowfall' final season premieres on FX — 23; city of Tampa Municipal Election early voting begins — 28; DeSantis' 'The Courage to Be Free: Florida's Blueprint for America's Revival' released — 29; 'The Mandalorian' returns — 30; 'Creed III' premieres — 32; The Oscars — 33; Tampa Municipal Election — 36; 2023 Legislative Session convenes — 36; Florida TaxWatch's State of the Taxpayer Dinner — 37; World Baseball Classic finals begin in Miami — 48; Annual Red Dog Blue fundraiser — 50; 'John Wick: Chapter 4′ premieres — 53; 'Succession' Season 4 begins — 55; Tron Lightcycle/Run debuts in Walt Disney World — 64; 'Air' starring Ben Affleck and Matt Damon premieres — 65; Taylor Swift 'Eras' Tour in Tampa — 75; final performance of 'Phantom of the Opera' on Broadway — 76; American Association of Political Consultants Pollies '23 conference begins — 78; 2023 Session Sine Die — 95; 'Guardians of the Galaxy Vol. 3' premieres — 95; Florida Chamber 2023 Leadership Conference on Safety, Health & Sustainability — 99; Florida TaxWatch's Spring Meeting — 107; 'Fast X' premieres — 108; Florida Chamber 2023 Florida Prosperity & Economic Opportunity Solution Summit — 116; 'Spider-Man: Across the Spider-Verse' premieres — 123; Florida Chamber 2023 Florida Learners to Earners Workforce Solution Summit — 148; 'Indiana Jones and the Dial of Destiny' premieres — 151; 'Mission Impossible: Dead Reckoning — Part One' premieres — 165; Florida Chamber 37th Annual Environmental Permitting Summer School — 169; Christopher Nolan's 'Oppenheimer' premieres — 172; 'Captain Marvel 2′ premieres — 179; 2023 Florida Chamber Annual Meeting & Future of Florida Forum — 266; 'Dune: Part Two' premieres — 278; 'Spider-Man: Across the Spider-Verse' Part 2 premieres — 425; 'Kingdom of the Planet of the Apes' premieres — 480; Opening Ceremony of the 2024 Olympic Games — 543; 'Thunderbolts' premieres — 543; 'Blade' reboot premieres — 585; 'Deadpool 3' premieres — 648; 'Fantastic Four' reboot premieres — 726; 'Avengers: The Kang Dynasty' premieres — 823. 'Avengers: Secret Wars' premieres — 1,012.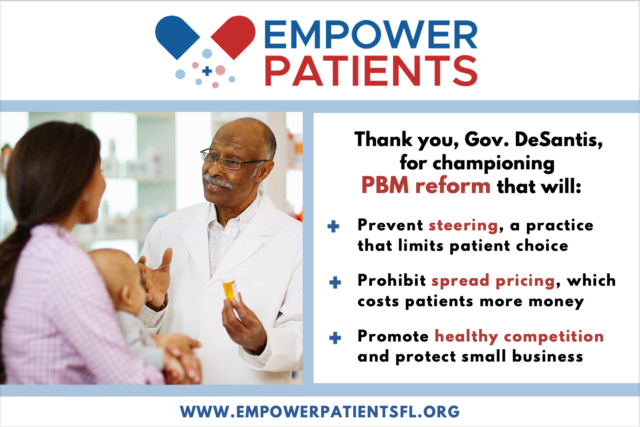 — TOP STORY —
"Donald Trump hits Ron DeSantis: He's a COVID skeptic phony" via Meridith McGraw of POLITICO — Since announcing in November, Trump had an unconventional start to his third presidential campaign: He did not campaign at all.
That's now changing, and part of the reason the former President is holding his first formal campaign events of 2024 in New Hampshire and South Carolina this weekend is that others may be forcing his hand.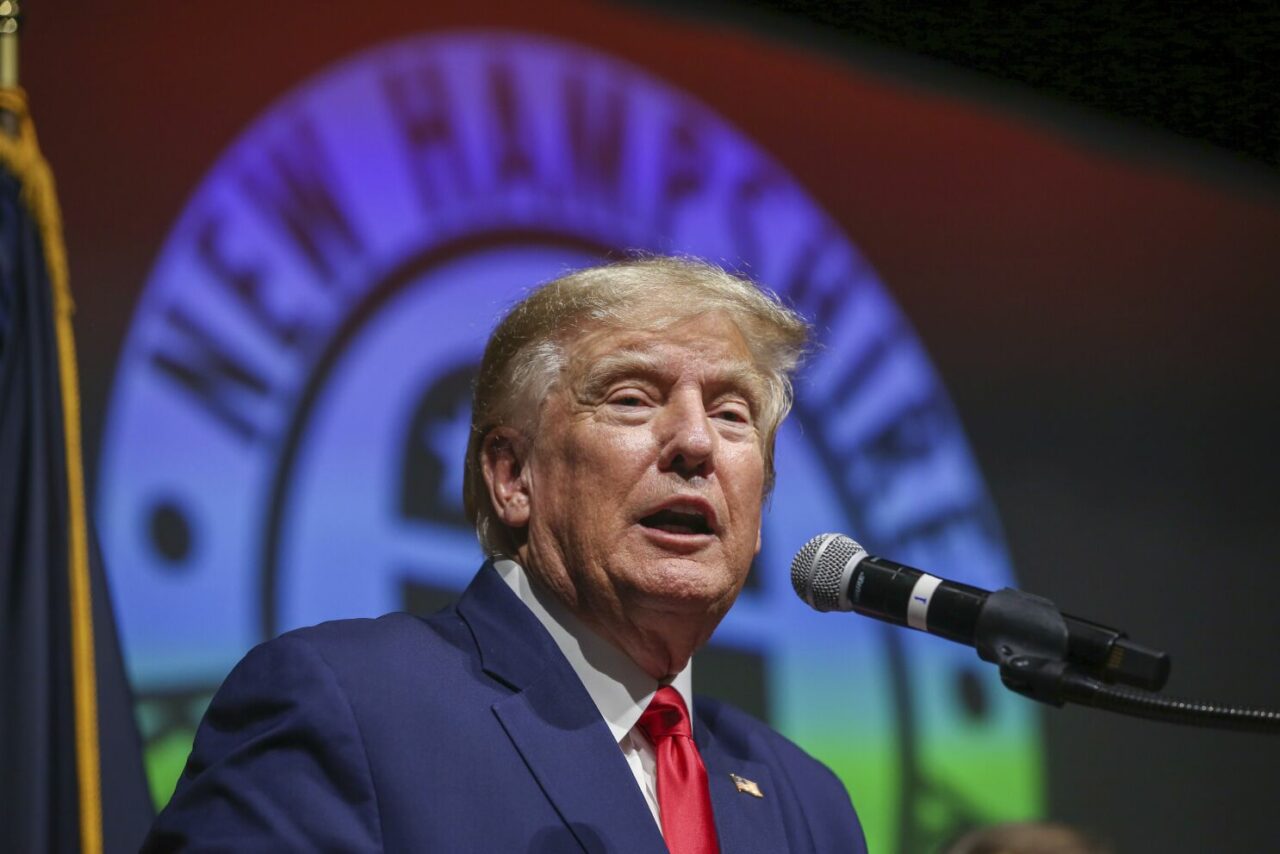 On Saturday, Trump took his sharpest swings at DeSantis to date, accusing the Governor of "trying to rewrite history" over his response to the COVID-19 pandemic. Trump said DeSantis, who has been openly skeptical about government efforts to vaccinate people against the virus, "promoted the vaccine as much as anyone." He praised governors who did not close down their states, noting that DeSantis ordered the closure of beaches and businesses in some parts of the state.
"When I hear that he might [run] I think it's very disloyal," Trump said.
As for the polls showing DeSantis beating him in key nominating states, Trump was dismissive.
"He won't be leading, I got him elected," he said. "I'm the one that chose him."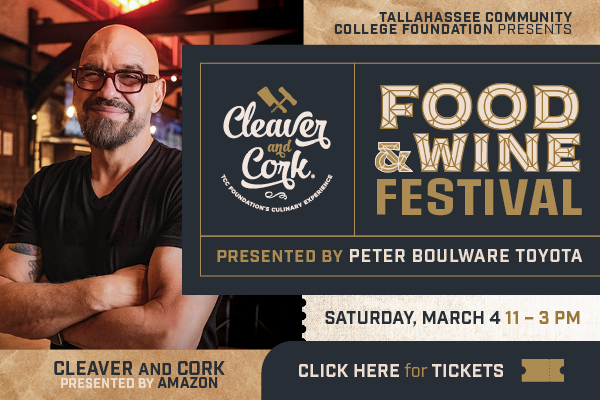 — DESANTISY LAND —
—"Meet Ron DeSantis' inner circle" via Matt Dixon of POLITICO Florida
"DeSantis' long war on Black political power" via Jonathan Chait of New York Magazine — The irony is that critical race theory happens to be an excellent intellectual framework for understanding DeSantis himself. The theory has real value as a critique and provides insight into how a figure like DeSantis has carried out a systematic attack on African American political power without relying on bygone tools like de facto segregation. I want to be very clear that I am not calling DeSantis a racist. What I am arguing instead is that DeSantis's political ambitions have entailed disempowering Black citizens in his state in a calculated fashion.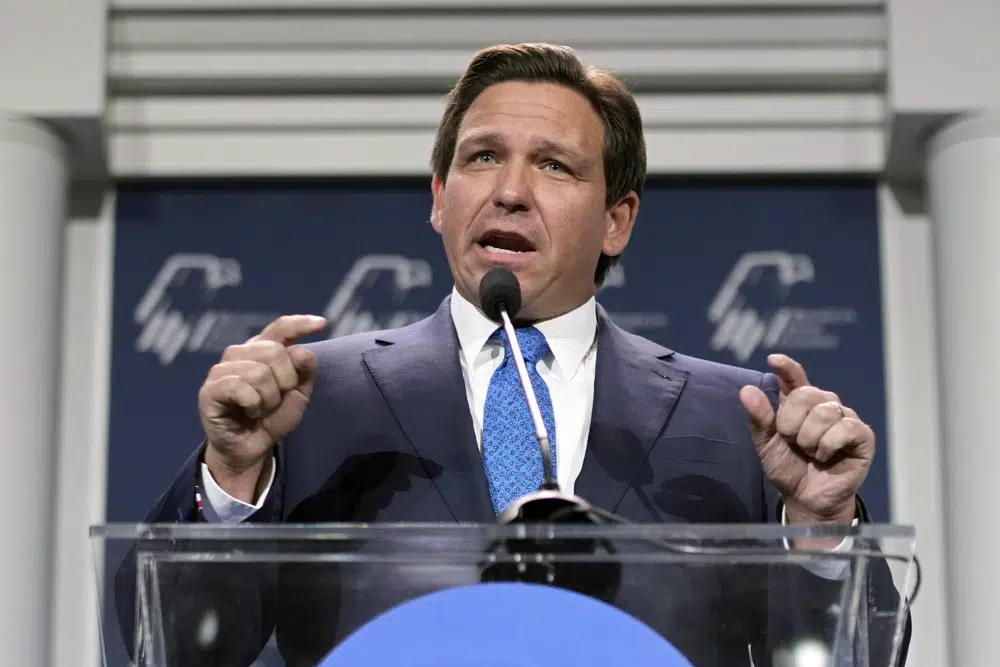 "DeSantis battles the African American AP course — and history" via Jelani Cobb of The New Yorker — DeSantis signed into law the "Stop Woke Act" and the "Don't Say Gay" bill. Of all the criticisms aimed at the course, the most questionable is the department's contention that it "lacks educational value." there is little likelihood that the course can be revised in such a way that it is palatable to DeSantis and the state's education department without losing the essence of what it is attempting to convey about the miasma of race in American history. Their sense appears to be that the evils of the past are not nearly as dangerous now as the willingness to talk about them in the present.
"Schools, 'queer theory,' African American studies: DeSantis fuels culture war — and gets more people talking about him" via Anthony Man of the South Florida Sun-Sentinel — As soon as DeSantis expressed outrage about the notion that some Florida high school students might learn about "queer theory" in a college-level course on African American studies, the political-cultural vortex revved up to high speed. It's become a familiar script in the last two years, especially as he has been seen as preparing to seek the 2024 Republican presidential nomination: DeSantis says something, critics erupt, fans fawn — and the facts and details are lost amid the resulting fury.
"State of education in Florida — shades of '1984,' visions of 2024" via Mark Woods of The Florida Times-Union — If there's an image that might sum up what is happening in Florida education today, it might be a shot of a classroom library, the shelves empty or covered with construction paper, preventing students from getting to the books. The reason this can be found in some classrooms: Under a new law, teachers could face third-degree felony charges for allowing students to read a book not approved by the state. This isn't a chapter from George Orwell's "1984." It's one from DeSantis' 2024. In Florida, education has become the political battleground, from kindergarten to college. And the news comes so fast and furious that it's hard to keep up and piece it all together.
"Board agenda raises questions about New College leadership shake-up Tuesday" via Zac Anderson of the Sarasota Herald-Tribune — New College of Florida's Board of Trustees is meeting for the first time Tuesday since seven new members joined in a major shake-up, and the agenda is inviting speculation that leadership changes could be in the works. The discussion items for the first meeting include college President Patricia Okker's "employment agreement" and "election of the Board Chair and Vice Chair." The college's general counsel also is listed as an agenda item, along with the future of the college's "Office of Outreach & Inclusive Excellence."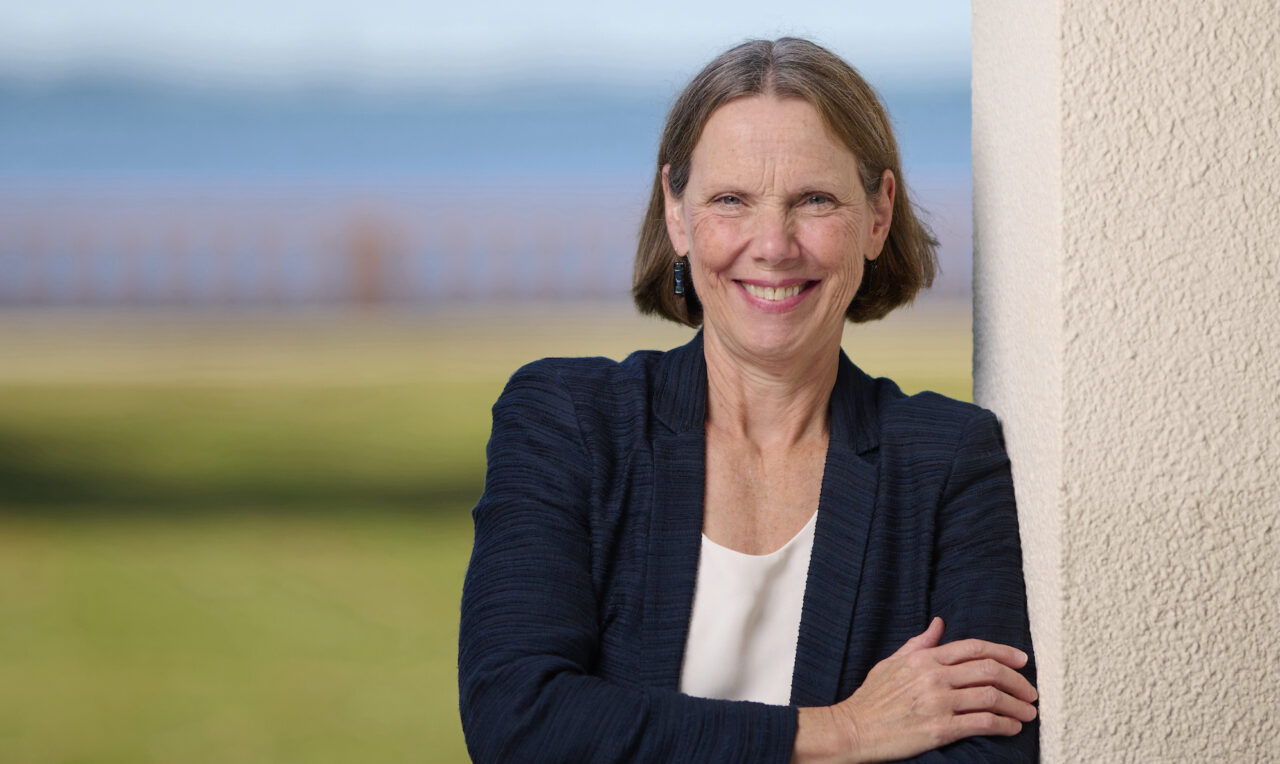 "U.S. faculty group launches review, citing 'attacks' on Florida higher education" via Divya Kumar of the Tampa Bay Times — The American Association of University Professors said it planned to formally investigate "an apparent pattern of politically and racially motivated attacks on higher education" in Florida. The announcement came a week after the organization rebuked Florida's 28 state college presidents for issuing a statement committing to the principles of DeSantis' "Stop Woke Act." The association has appointed a committee of its members from colleges and universities outside the state who will be tasked with creating a report. The committee will conduct interviews with university and state officials, faculty leaders and others.
"Lawmaker refiles bill letting businesses sue local governments over 'arbitrary or unreasonable' ordinances" via Jesse Scheckner of Florida Politics — Supporters cheered it on as the preemption to end all government preemptions. Detractors decried it as a litigious tarpit. Either way, one of the most contentious bills filed in Tallahassee last year is back on the docket. This week, Sen. Jay Trumbull refiled SB 170, a controversial measure that would hand businesses new tools to fight what they deem to be harmful overreach by local governments.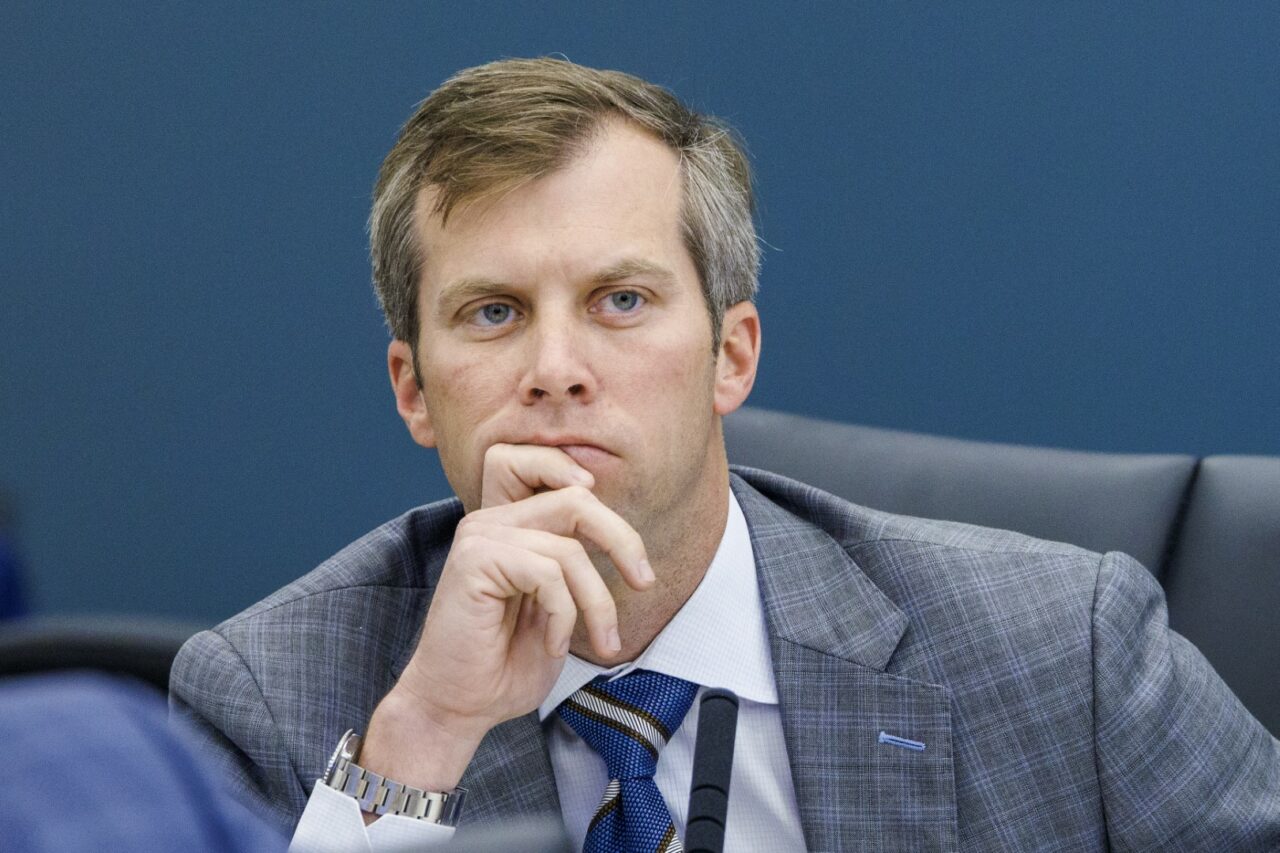 "Florida bill would ban driving in the left lane 'continuously'" via Dylan Abad and Alix Martichoux of WJTV — A bill recently filed in the Florida Senate looks to penalize drivers who "continuously" travel in the left-hand lane without the intent to pass. According to the bill, filed by Rep. Jenna Persons-Mulicka, vehicles would be prohibited from continuously traveling "in the furthermost left-hand lane of certain roadways," namely roads, streets, and highways with two or more lanes and a posted speed limit of at least 65 mph. "A driver may not continuously operate a motor vehicle in the furthermost left-hand lane, except when overtaking and passing another vehicle, when preparing to exit the road, street or highway, or when otherwise directed by an official traffic control device," the bill states.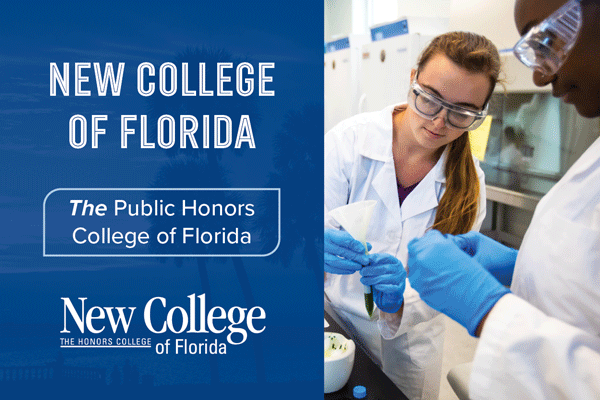 — LEG. SKED —
— House Speaker Paul Renner will hold a news conference joined by Sen. Jay Collins, Rep. Chuck Brannan, and Florida Sheriffs Association President Al Nienhuis, who serves as Hernando County Sheriff: 10:30 a.m., Old Capitol.
— The Duval County legislative delegation — Sens. Tracie Davis and Clay Yarborough; Reps. Jessica Baker, Dean Black, Kimberly Daniels, Wyman Duggan, Kiyan Michael and Angie Nixon — meets: 10 a.m., Jacksonville City Council chamber, 117 West Duval St., Jacksonville.
— The Taylor County legislative delegation — Sen. Corey Simon and Rep. Jason Shoaf — meets: 11 a.m., Taylor County Commission meeting room, 201 East Green St., Perry.
— The Jefferson County delegation — Simon, Shoaf and Rep. Allison Tant — meets: 1 p.m., Jefferson County Courthouse Annex, 1 Courthouse Circle, Monticello.
— The Wakulla County legislative delegation — Simon and Shoaf — meets: 4 p.m., Wakulla County Commission chamber, 29 Arran Road, Crawfordville.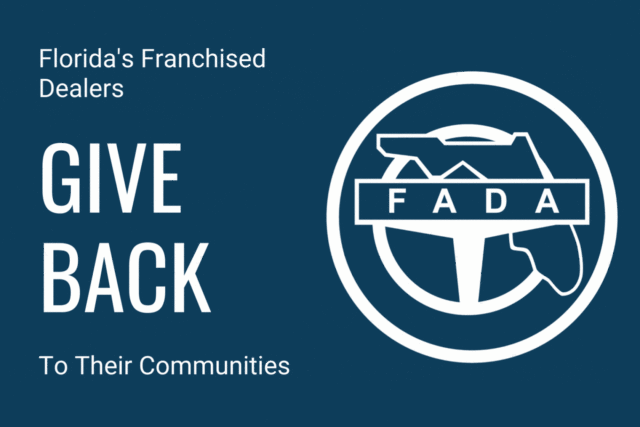 — STATEWIDE —
"Florida inflation rates rise as national prices lower" via Sam Sachs of WFLA — The latest national inflation measure on the Consumer Price Index reported the inflation rate had fallen slightly to 8.3%, compared to July's 8.5%, and even lower than the 9.1% in June. Despite the small decrease nationally, Florida's cities instead saw slight increases, keeping the state expensive compared to other states. In June, the CPI for the Miami metro was up 2.5% from its level in April, to an overall 10.6% inflation rate. BLS Regional Commissioner Janet S. Ranking said at the time that the price index for all items, minus food and energy, had increased by 1.8% over the previous two months.
"Cost increase for out-of-state tuition at Florida universities a 'new priority,' says BOG chair" via Tarah Jean of the Tallahassee Democrat — The State University System of Florida had the second-lowest undergraduate tuition in the country for over a decade. Last year, it moved up the ranking to become the No. 1 state with the lowest costs But a possible increase in tuition and fees for students enrolling in the universities from outside of Florida might change that. During Board of Governors Chair Brian Lamb's State of the System address, he urged the board along with Chancellor Raymond Rodrigues to consider working with the 12 universities on raising tuition fees for out-of-state students.
DOH hires new comms manager — Nikki Whiting has been hired as the new Communications Director at the Florida Department of Health. Whiting had worked as a Senior Adviser to Lt. Gov. Jeanette Nuñez since Jan. 2021. From 2019-20 she worked as Communications Director for Miami-Dade County and before that she served as a legislative assistant and Press Secretary in the office of former U.S. Rep. Ileana Ros-Lehtinen. Whiting holds a bachelor's degree in English from the University of Florida and a master's degree in public administration from the University of Miami.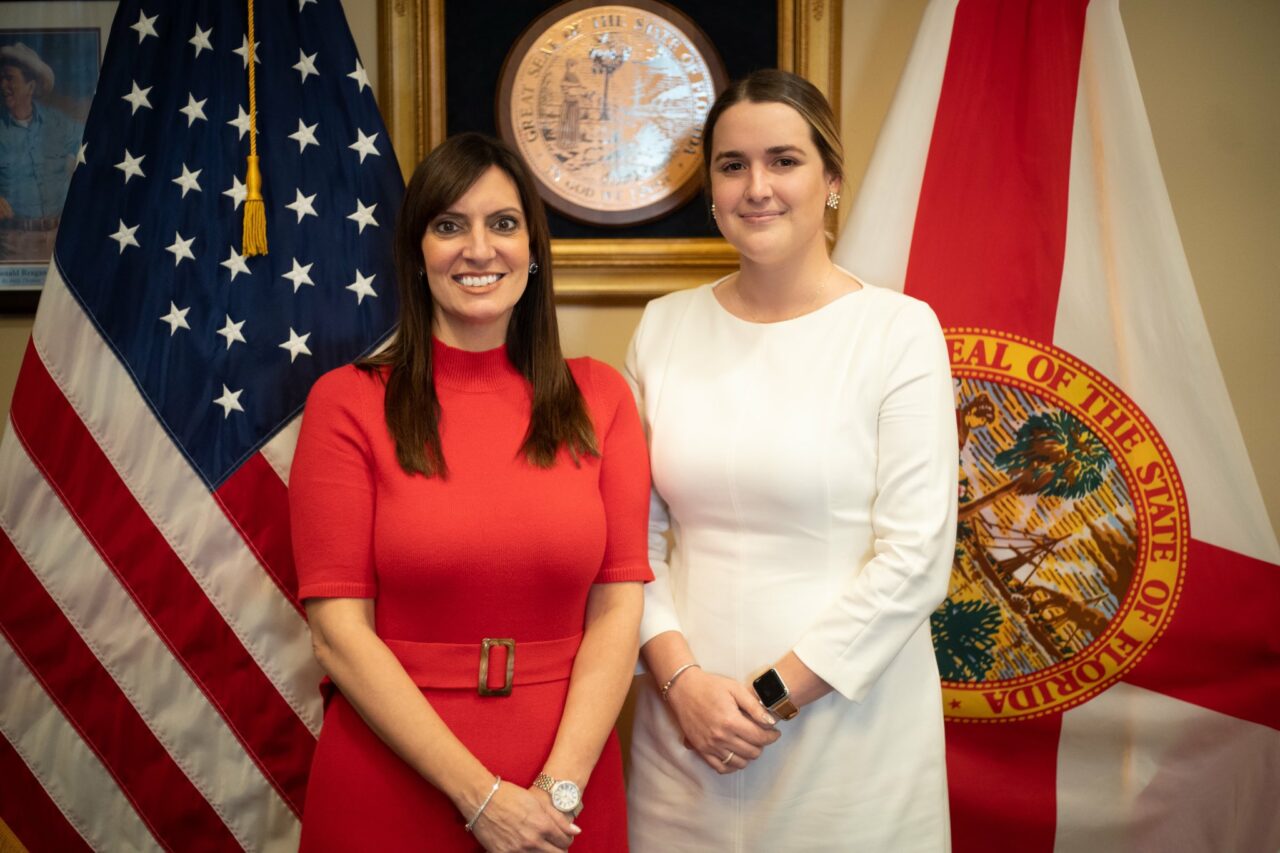 "Joe Gruters loses bid for RNC Treasurer to K.C. Crosbie" via Jacob Ogles of Florida Politics — Gruters will not be the next Treasurer of the Republican National Committee. The current Chair of the Republican Party of Florida lost the election for the national party role to Crosbie, Kentucky's National Committeewoman. Still, Gruters earned raves from other State Party Chairs, who said the work done in Florida over the past four years offers a template of success. Gruters said he felt good about the campaign that he ran. He jumped into the race only last month.
"Kevin Chambliss endorses Annette Taddeo to lead Florida Democrats" via Jacob Ogles of Florida Politics — Taddeo picked up another endorsement from a sitting lawmaker in her run for Florida Democratic Party Chair. Rep. Chambliss, a Homestead Democrat, threw his support to Taddeo on Saturday. Chambliss, like Taddeo, hails from Miami-Dade County and said he has seen firsthand her effectiveness at reaching minority voters. "Annette has been a fierce champion for the Black community since her start in politics," Chambliss said. "Our community, including our pastors, love her so much that they call her 'sister' Taddeo. And that is because her commitment to the Black community is real."
"Penalty decided for Manatee Commissioner Vanessa Baugh who violated ethics in vaccine rollout" via Ryan Callihan of the Bradenton Herald — The Florida Ethics Commission voted to accept Baugh's proposed settlement over scheduling herself an appointment for the COVID-19 vaccine site she helped organize. Baugh, a Republican who has served on the Manatee County Commission since 2012, has been ordered to pay an $8,000 fine and accept a public reprimand from the nine-member board. The Lakewood Ranch official faced ethics complaints after staff said she ordered them to schedule appointments for herself and four other people.
"A Florida judge finds a new job: Defending an inmate" via David Segal of The New York Times — Today it is not enough to say Judge Scott Cupp merely believes Leo Schofield is innocent; he considers Schofield's imprisonment a grotesque mistake. Anyone wondering how Judge Cupp made the journey from total doubter to ardent crusader should seek out "Bone Valley," a nine-part podcast released last year, which recounts Schofield's story in harrowing, infuriating detail. The show is part of the true-crime podcast bonanza, fueled by the very human urge for stories in which sanity and justice ultimately prevail. In a move that is certain to confound more than a few colleagues, Judge Cupp will resign his seat on the 20th Judicial Circuit Court in Charlotte County and dedicate all his working days to springing Schofield from behind bars.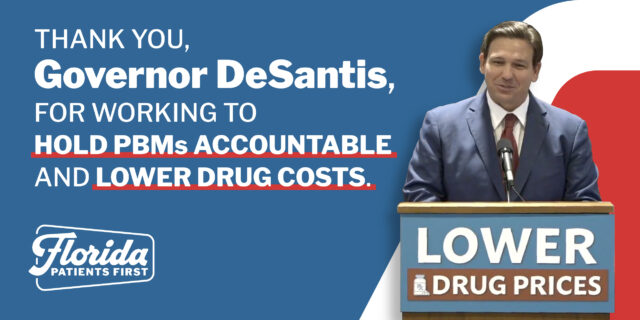 — D.C. MATTERS —
"Public sees Biden cooperating with documents investigation; job approval remains unchanged" via Anthony Salvanto, Jennifer de Pinto, Fred Backus and Kabir Khanna of CBS News — Slightly more Americans think the Biden administration is handling the investigation of the classified documents well than badly, with most saying Biden has tried to cooperate with it. The situation is not affecting Biden's broader ratings. His job approval rating has remained unchanged in recent weeks. And he's still about as well-liked personally by the majority, compared to a year ago. Context matters too, as a large number of people think it might even be commonplace for former high-ranking officials to have classified materials at home. More than eight in 10 suspect that this generally happens at least "sometimes" or even "a lot."
"Marco Rubio, Mark Warner demand access to classified docs at center of probes" via Jacob Ogles of Florida Politics — Sen. Rubio still doesn't know what classified documents are at the center of two ongoing special counsel investigations. As the top Republican on the Senate Intelligence Committee, he said that's a problem. DeSantis said there's bipartisan agreement committee members should know what classified documents were seized on an FBI raid of Trump's Florida estate and turned over by Biden's attorneys. "I don't know how congressional oversight on the documents — actually knowing what they are — in any way impedes an investigation," Rubio said.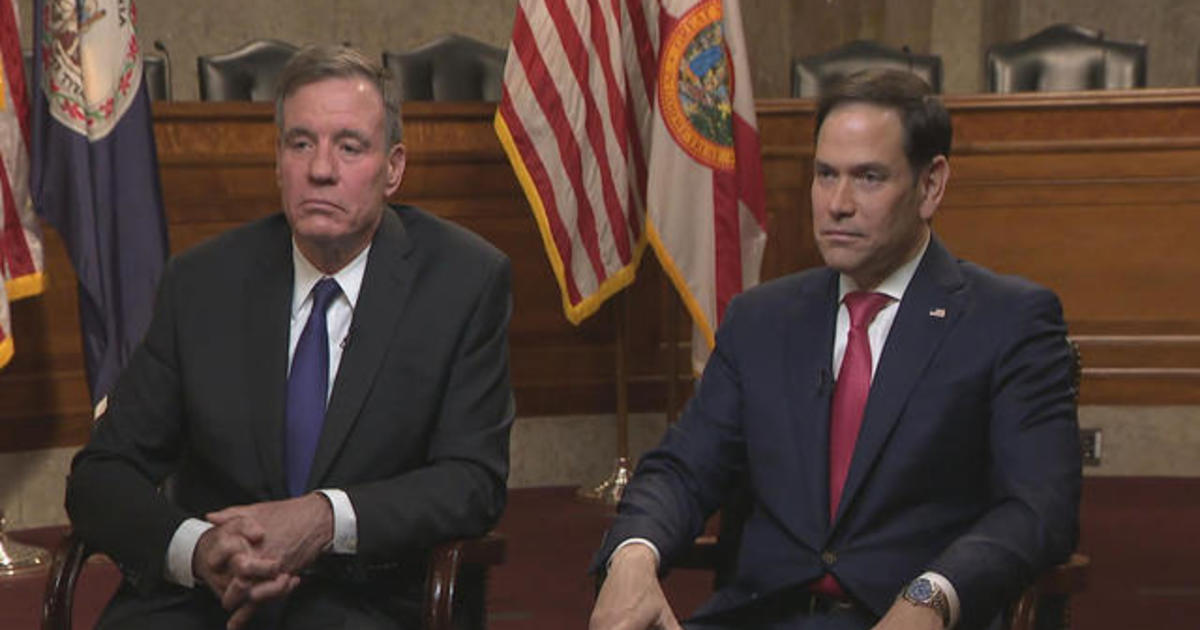 "Rubio sends letter to Pfizer CEO after Project Veritas' undercover video" via Amber Joe Cooper of Florida's Voice — Rubio sent a letter to Pfizer after an undercover Project Veritas video revealed the company may be conducting gain-of-function research, which it dubs "directed evolution" research, to mutate COVID-19 to create additional, more potent variants. Project Veritas released a video where Jordon Trishton Walker, who they report is a Pfizer executive, said that the company may be exploring a way to "mutate" COVID-19 via "directed evolution" to preempt the development of future vaccines. "If the claims detailed in the video are true, Pfizer has put its desire for profit over the concern of national and global health and must hold itself accountable," said Rubio.
"Matt Gaetz, political arsonist, has new powers. What will he do with them?" via Robert Draper of The New York Times — The night before the start of a humiliating and historic five-day floor fight in Kevin McCarthy's quest to become speaker, Gaetz, McCarthy's chief tormentor, handed him a list of demands from a hard-right faction ensuring that if McCarthy's victory did occur, it would only be a pyrrhic one. It was Monday, Jan. 2, and McCarthy, soon to move into his new suite of offices, rejected the list outright. "You just want to be speaker," he told Gaetz. Not so, Gaetz replied. Then he breezily added, according to the lawmakers: "You can have the portrait."
"Special health care enrollment period secured by Kathy Castor, Maxwell Frost, Darren Soto" via Jacob Ogles of Florida Politics — Americans can take advantage of a special health care enrollment period following pressure by three Florida lawmakers. U.S. Rep. Soto led a letter urging Biden and Health and Human Services Secretary Xavier Becerra to allow individuals to access the Health Insurance Marketplace outside the normal enrollment period. A need existed after the elimination of the continuous coverage requirement authorized by the Families First Coronavirus Response Act, the message explained. Nine lawmakers co-signed the letter, including U.S. Reps. Castor and Frost.
"Paddling its waters, Soto explains quest to designate Kissimmee River as wild and scenic" via Kevin Spear of the Orlando Sentinel — In December, Soto succeeded in winning approval of a key first step toward the designation, a requirement that the Interior Department begin to study the Kissimmee's qualifications within a year. Partly honorific, a wild and scenic label can provide protections against development, roads, or other intrusions, be a hook for protection and restoration funds and advertise that the federal government has chosen to elevate its overall watch and regard for a designated river. Florida has about 26,000 miles of river, of which only 50 miles wear the wild and scenic badge.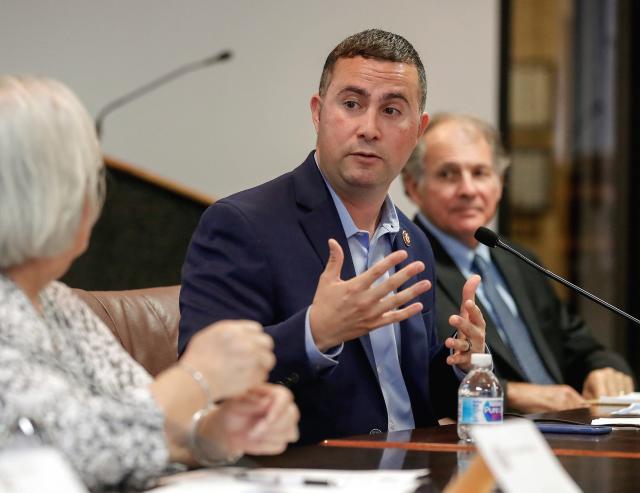 "Feds planning a reservoir north of Lake Okeechobee, looking at other options" via Chad Gillis of the Fort Myers News-Press — The U.S. Army Corps of Engineers is planning a reservoir north of Lake Okeechobee in hopes of getting more storage in a system that's been off balance, hydrologically, for decades. Jennifer Reynolds, with the South Florida Water Management District, said that the federal agency is focused on all aspects of water storage — from storing water on farmlands to building aquifer storage and recovery plants. "That means they're planning for a reservoir north of the lake," said Reynolds. "The funding is there; the commitment is there. How do we work with (non-government organizations), the tribes, and the public? It's a watershed moment and storage (north of the lake) is just on the horizon."
"Concerns over prayer breakfast lead Congress to take it over" via Gary Fields of The Associated Press — The National Prayer Breakfast, one of the most visible and long-standing events that bring religion and politics together in Washington, is splitting from the private religious group that had overseen it for decades, due to concerns the gathering had become too divisive. The organizer and host for this year's breakfast, scheduled for Thursday, will be the National Prayer Breakfast Foundation, headed by former Sen. Mark Pryor. "The whole reason the House and Senate wanted to do this was to return it to its roots when House members and Senate members can come together and pray for the President, pray for his family and administration, pray for our government, the world," Pryor said.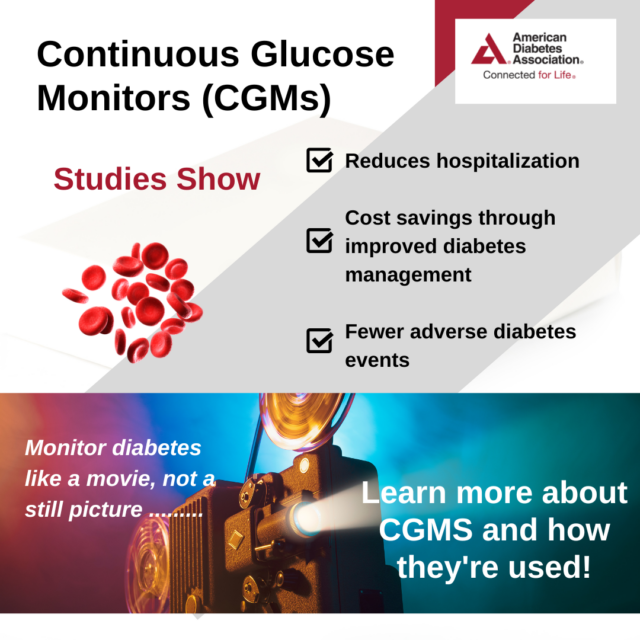 — EPILOGUE TRUMP —
"Trump kicks off 2024 campaign travel with New Hampshire, South Carolina visits" via Alex Leary of The Wall Street Journal — In Columbia, flanked by state leaders, including Gov. Henry McMaster, Trump said, "the 2024 Election is our one shot to save our country and we need a leader who is ready to do that on Day One." Trump offered familiar policy proposals in the speeches, including strengthening the southern border and getting tougher on crime. He drew some of his biggest applause when referencing cultural battles that have come to animate the party, such as calling for a ban on transgender athletes competing in girls' and women's sports. He said parents should have the right to elect school principals.
"Trump makes his first big move in New Hampshire" via Lisa Kashinsky of POLITICO — Trump is tapping outgoing New Hampshire GOP Chair Stephen Stepanek to help oversee his operation in the first-in-the-nation primary state as he pushes back against criticism that his campaign is off to a slow start. Stepanek, a state Co-Chair for Trump's 2016 campaign, who went on to serve two terms as head of the state GOP. The choice of Stepanek signals a potential return to the roots of Trump's 2016 campaign in the state that handed him his first primary win that year.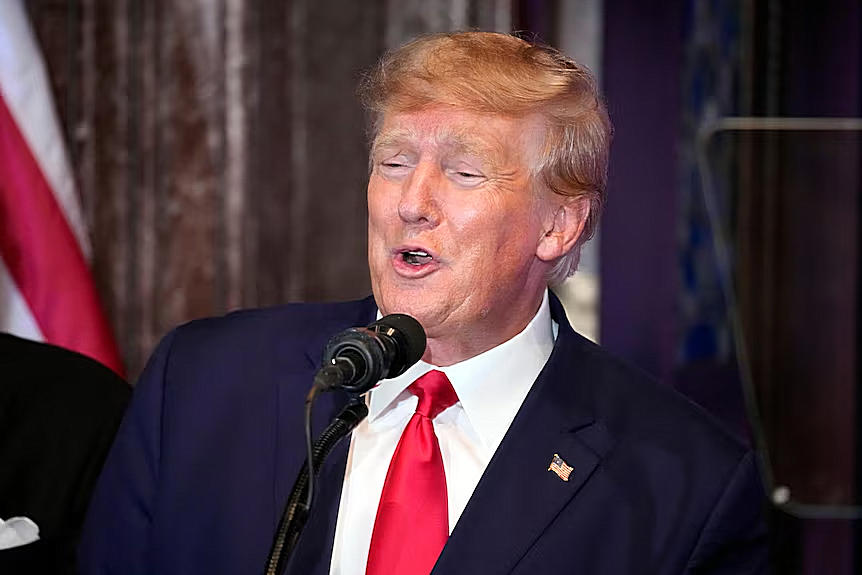 "Trump delivers bitter speech filled with falsehoods in New Hampshire" via Philip Elliott of Time — On Saturday, Trump pushed false claims about his own electoral losses and suggested foreign leaders shared his doubts about the outcome of the 2020 vote during his Saturday drop-by in the first-in-the-nation primary state. Speaking to activists in southern New Hampshire, the ex-President revived his greatest hits as he joined the first campaign event of his 2024 chase of the Republican Party's White House nomination and tested a new idea that every day in Biden's America is a cruel April Fools' Day joke. The event's tone and substance suggested the looming two-year campaign is going to match — if not surpass — the toxic tone of his past attempts.
"Trump's path to GOP nomination is strewn with obstacles" via Dan Balz of The Washington Post — He may be the favorite to become the Republican nominee in 2024, but in venturing out this weekend to New Hampshire and South Carolina, Trump was confronted with some of the obstacles that lie in his path. His campaign for President, which he announced in November, has been lackluster, lacking in energy, lacking in a fresh or coherent message, lacking in an outpouring of support from top officials. This nomination contest is unfolding in sharp contrast to the race in 2016, most notably in the slow pace of activity. This year Trump is the lone announced candidate. Eight years ago, the 2016 race began as an apparent free-for-all with an enormous field of well-experienced candidates.
"Trump's lasting legacy on the judiciary is not just at the Supreme Court" via Ann E. Marimow of The Washington Post — The U.S. Court of Appeals for the 5th Circuit in New Orleans has long leaned conservative. But the arrival of a half-dozen judges picked by Trump, many of them young, ambitious and outspoken, has put the court at the forefront of resistance to the Biden administration's assertions of legal authority and to the regulatory power of federal agencies. Four of the six new judges have worked for Republican politicians in Texas; some are seen as possible contenders for a future opening on the Supreme Court if a Republican is elected President.
"Trump's evolution in social-media exile: More QAnon, more extremes" via Ken Bensinger and Maggie Haberman of The New York Times — In September, Trump went on Truth Social, his social network, and shared an image of himself wearing a lapel pin in the form of the letter Q, along with a phrase closely associated with the QAnon conspiracy theory movement: "The storm is coming." In doing so, Trump ensured that the message, first posted by a QAnon-aligned account, would be hugely amplified, and visible to his more than 4 million followers. He was also delivering what amounted to an unmistakable endorsement of the movement, which falsely and violently claims that leading Democrats are baby-eating devil worshippers.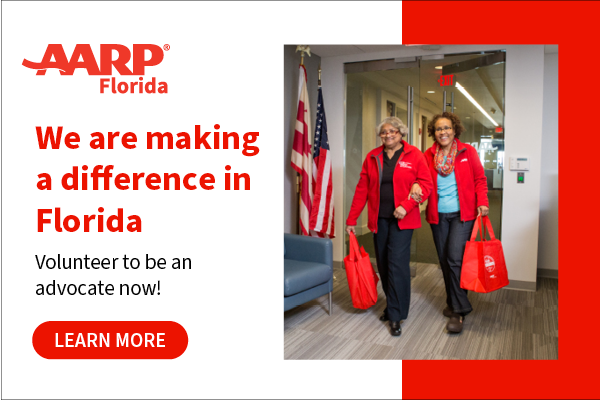 — LOCAL: S. FL —
"Homeland Security chief Alejandro Mayorkas to visit Miami, meet with Haitians and Cubans" via Syra Ortiz Blanes of the Miami Herald — Department of Homeland Security Secretary Mayorkas is visiting Miami to meet with the Haitian and Cuban communities as well as local and federal authorities. The agency said the purpose of the visit is to talk about a recently announced parole process that allows up to 30,000 Venezuelans, Nicaraguans, Haitians, and Cubans a month to enter the United States to live and work. He will also be meeting with Miami-Dade Mayor Daniella Levine Cava, who has previously asked Mayorkas for federal support. Mayorkas is also scheduled to meet the U.S. Coast Guard and Homeland Security Task Force-Southeast amid an increase in migrant landings from Cuba and Haiti in the Florida Keys.
"Nikki Fried endorses Sabina Covo for Miami City Commission" via Jesse Scheckner of Florida Politics — Florida's last statewide-elected Democrat is backing Covo's bid for the Miami City Commission. On Friday, Fried announced her endorsement of Covo, a former television journalist-turned-public relations pro running for the vacant Commission seat representing District 2. "Sabina's candidacy reflects the very strength of our democracy when a working mom and former investigative reporter decides to run for public office for the first time to fight for a better future for their community," said Fried.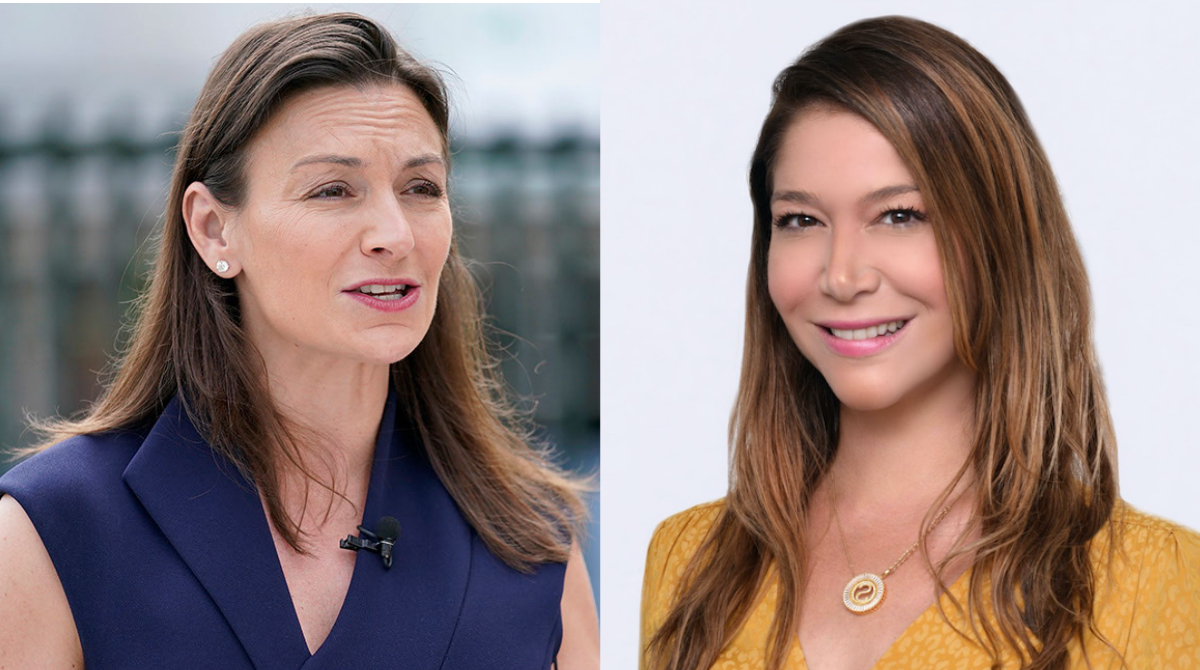 "From LIV to Udonis Haslem's charity: Here's where crypto giant FTX may owe money in Miami" via Nicholas Nehamas, Camellia Burris, and Clara-Sophia Daly of the Miami Herald — Potential creditors include the prosaic — local law firms and financial institutions — the flashy — trendy spots like South Beach restaurant Carbone and LIV nightclub — and the philanthropic — charities belonging to Miami Heat star Haslem and Baptist Health South Florida, court documents show. FTX listed more than 170 entities with Florida addresses as potential creditors. No amounts are listed. Sam Bankman-Fried has spoken glowingly about Miami. He previously said he planned to move FTX's headquarters from Chicago to the Magic City. "The world made a choice for us: a choice to grind to a halt. In most places, it's still mostly halted," he said at the time. "But Miami is alive."
"Beating the heat – with trees? Miami-Dade starts planting in local park" via David Volz of City & State Florida — Miami-Dade thinks that it shall never see urban planning lovely as a tree. Hot on the release of the county's Extreme Heat Action Plan, which proposes increasing the urban canopy from about 20% to 30%, Miami-Dade's Parks, Recreation and Open Spaces Department has partnered with One Tree Planted, a reforestation nonprofit, to plant more than 450 trees at Amelia Earhart Park in 2023. The plantings are being led by Neat Streets Miami-Dade's Million Trees initiative. The goal will be to increase the canopy in Miami-Dade neighborhoods with the highest need of reducing ambient temperatures.
"'Don't hate the player … hate the game:' Why 3 West Palm officials won't face election competition" via Wayne Washington of The Palm Beach Post — Keith James is the first mayor in West Palm Beach's history to get a second term without having to face voters. James will be sworn in for another four-year term on April 6 along with Shalonda Warren and Joseph Peduzzi, who each will get another two-year term. "We have a right to have a choice and not have to be stuck with something by default," said Adam Sheetz, who described himself as a West Palm Beach business owner and resident. "Our voices need to be heard, and our city needs to keep moving forward."
"Brightline to begin testing 110 mph trains in Palm Beach County" via Ron Hurtibise of the South Florida Sun-Sentinel — Commuter train service Brightline is advising motorists and pedestrians in northern Palm Beach County to be aware of upcoming high-speed train tests in the area. The tests will run Brightline's trains at speeds up to 110 mph compared to the 60 mph to 80 mph speeds the trains have been running between Miami and West Palm Beach. Brightline plans to run at higher speeds as it phases in service to Orlando later this year, but only in less-densely populated stretches, the company has said.
"High-end RV resorts grow popular amid the housing crunch. Some deem it 'affordable luxury.'" via Amber Bonefont of the South Florida Sun-Sentinel — Overlooking the New River in Fort Lauderdale not far from million-dollar homes situated across the waterway lies a well-kept secret: a luxury RV resort. It offers what many think of when they visit South Florida: gorgeous waterfront views, lush greenery and million-dollar yachts floating by, but with a twist. In 2021, over 600,00 RVs were built, a 20% increase from the previous record high in 2017, when over 500,000 RVs were built. And as the pandemic waned on, RV popularity grew as more people began to prioritize the outdoors. It also became a more affordable option for people who were looking to escape increased housing costs or even find a more affordable vacation home.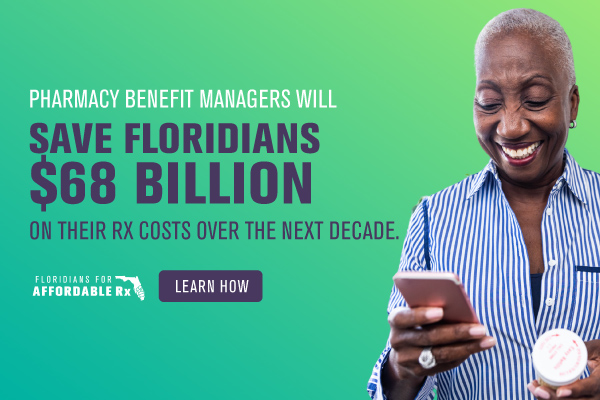 — LOCAL: C. FL —
"A passion for pickleball: Orlando's Buddy Dyer and other mayors cope with sport's craze" via Kery Murakami of City & State Florida — In a crowded room during a gathering of mayors in Washington, Mayor Dyer acknowledged other conference sessions were discussing "some pretty heavy issues," like homelessness and drug addiction. But, he said, bringing chuckles to the audience, "we're gonna talk pickleball." A game where people loudly whack a ball with a paddle back and forth over a net may not have the same stakes for municipal leaders as issues like housing or immigration. But even so, mayors and their cities are taking steps to respond to the game's rising popularity.
"Federal grant deadline looms for SunRail, Brightline expansion, official warns" via Kevin Spear of the Orlando Sentinel — As seemingly everything about SunRail and Brightline expansion plans from Orlando's airport to the tourism district and on Tampa is a swirl of moving parts and partners, a state transportation leader warned Thursday that it's going to be a nail-biter to meet an upcoming deadline for a key federal rail grant. March 7 is the deadline for an application to the Federal Rail Administration for design and project development funding. The major local matching funds for an FRA grant would come from privately owned Brightline Trains, which will start the Miami-to-Orlando service this year and intends to develop the Orlando-to-Tampa service.
"Ocoee's Mayor race has three candidates, a rarity this Spring" via Stephen Hudak and Ryan Gillespie of the Orlando Sentinel — A three-way race for Ocoee Mayor tops a sparse Spring ballot in Orange County where many races for elected office have already been decided in favor of unopposed candidates. Elections in Belle Isle, Edgewood, Windermere, Winter Garden and Winter Park were canceled as none of the races drew more than one candidate. Ocoee, the county's third most populous city behind Orlando and Apopka, has three races on the March 14 ballot. Incumbent Mayor Rusty Johnson, who first won the job in 2015 by 17 votes, has drawn two opponents: Commissioner George Oliver III and a first-time candidate Chris Adkins.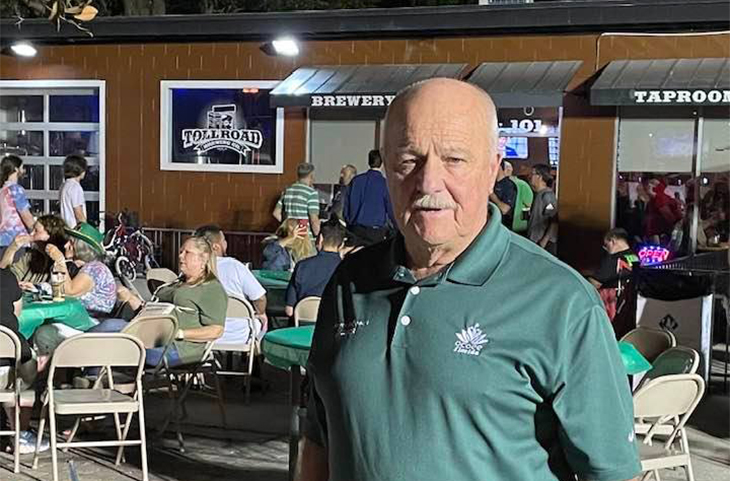 "Man falsely featured on 'Wheel of Fugitive' sues Sheriff Wayne Ivey for defamation" via Eric Rogers of Florida Today — A man falsely included in several episodes of Brevard County Sheriff Ivey's popular "Wheel of Fugitive" social media 'game show' is suing the sheriff and the Brevard County Sheriff's Office for defamation, saying the experience cost him a job and impacted his mental health. David Austin Gay was not a fugitive when his picture appeared in four episodes of the show between January and February 2021. Instead, he was either sitting in jail after turning himself in on a probation violation or, in one case, already legally released.
"Bear group puts up manatee billboards on I-95" via Jim Waymer of Florida Today — A few simplistic billboards tucked among the pines along Interstate 95 near Titusville welcome motorists to Florida: "Home to bears. Toxic Water. Dead manatees." The signs show a toilet draining directly into the lagoon, with a dead manatee, a sea turtle and a few fish. "RIP 1,874 manatees 2021-2022," the billboards say. They are paid for by the Bear Warriors United, the same nonprofit group suing the Florida Department of Environmental Protection, accusing the agency of failing to enforce clean water regulations by allowing too many septic tanks and sewage spills to foul and kill the sea cow's staple seagrass diet.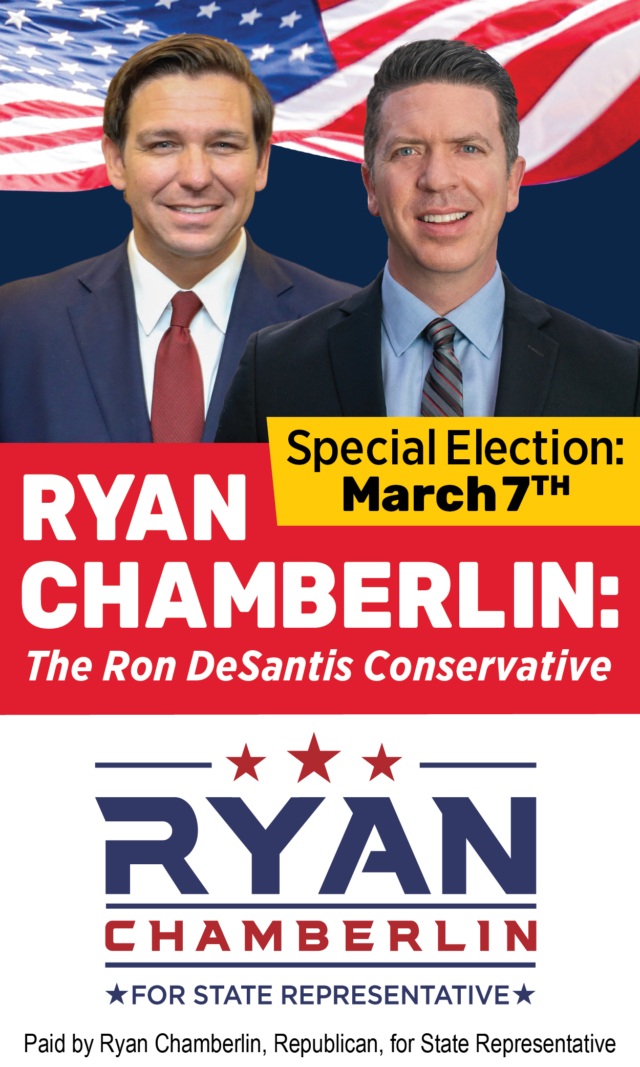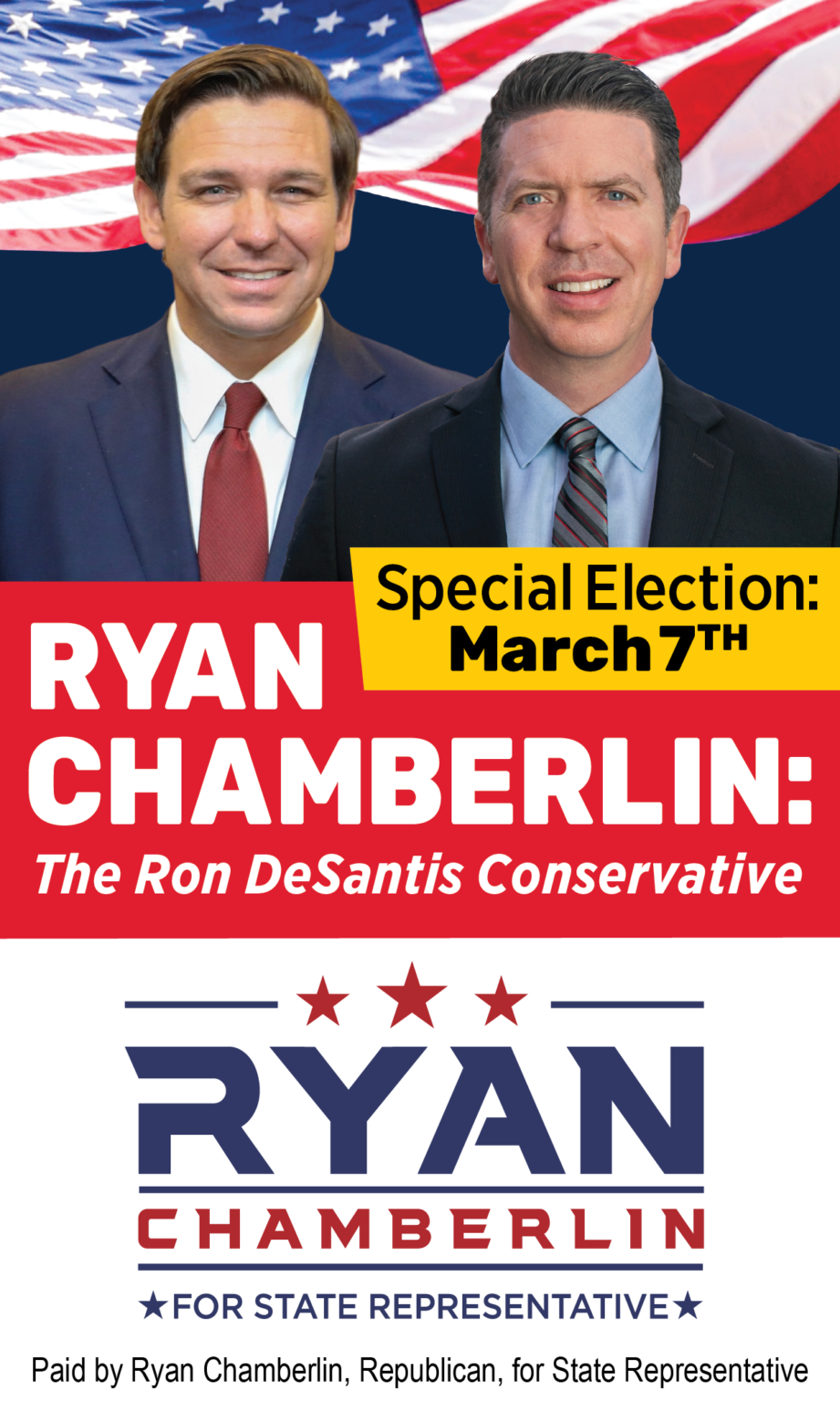 — LOCAL: TB —
"Pasco Republican leader urges County Commissioners to end budget dispute" via Barbara Behrendt of the Tampa Bay Times — Casually dressed in a hoodie and jeans, James Mallo stood before the Pasco County Commission this week and urged the board to end the ongoing legal spat with Pasco County Clerk of the Circuit Court and Comptroller Nikki Alvarez-Sowles. He said he wasn't wearing a specific title that day, but Commissioners know him for both of his jobs — major of operational logistics in the Pasco County Sheriff's Office and Chair of Pasco County's Republican Executive Committee. Alvarez-Sowles and all five County Commissioners are Republicans. In 2021, Alvarez-Sowles sued the county for not properly funding her offices. A ruling could come soon but officials say appeals are likely. Dragging out the case, which could ultimately set a state precedent on funding clerks' offices, is not helping Pasco County, Mallo said.
"Fewer Gasparilla arrests this year than last, police say" via Olivia George of the Tampa Bay Times — During this year's parade, which drew an estimated 300,000 revelers, the Hillsborough County Sheriff's Office arrested one person for disorderly conduct and ejected seven others along the route. The Tampa Police Department arrested or ejected three people, according to data shared on its social media. The department also fielded 43 requests for medical attention, 16 traffic crashes and violations, and two missing person notices and found three non-threatening "unattended items." The half-dozen or so arrests reported this year by Tampa police, the Sheriff's Office, and Fish and Wildlife are fewer than half the 14 reported by those same three agencies at Gasparilla 2022. "It's always great to see our community come together," Hillsborough Sheriff Chad Chronister said.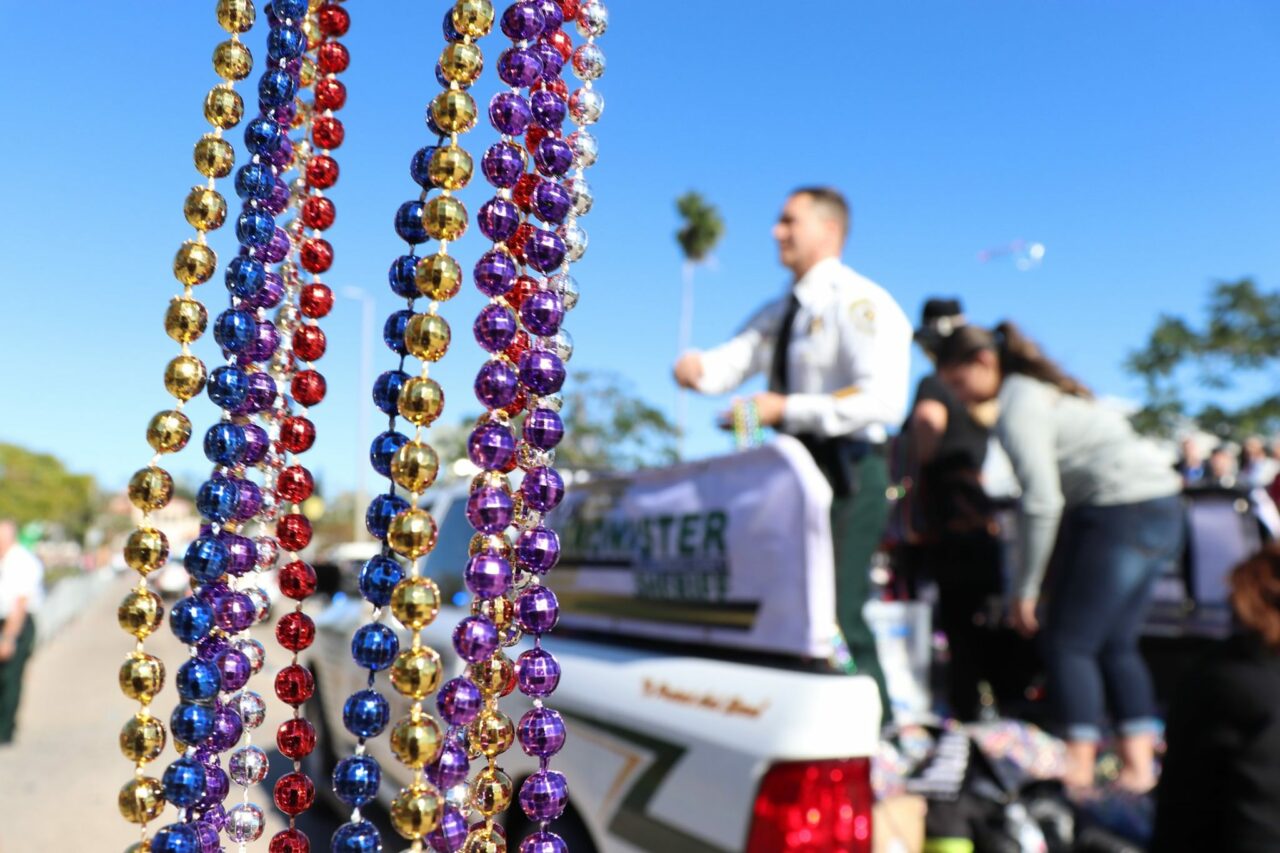 "Bead re-use program kicks off Gasparilla cleanup" via Fadia Patterson of Bay News 9 — Sunday, the City of Tampa kicked off its bead re-use program. More than 10,000 pounds of waste including beads have been collected and diverted from Tampa's waterway system. Hundreds volunteered with Keep TAMPA BAY Beautiful for this year's cleanup including students from the Jesuit High School. "If we don't take care of our water and the community we live in, it's not going to be the kind of place we want to live in," said teacher Vindri Gajadhar. That's the exact lesson Gajadhar hopes her students learn. Many are part of the Jesuit Environmental Club. For the Bead Re-use Program, the city of Tampa has partnered with the MacDonald training center, a local nonprofit working to empower people with disabilities.
"The Residences at 400 Central developer says 'everything is a go' for St. Pete tower" via Breanne Williams of the Tampa Bay Business Journal — The Residences at 400 Central is nearing a construction milestone as the developer finalizes preparations to pour 6,500 cubic yards of concrete in the next few weeks. John Catsimatidis Sr., the founder of Red Apple Real Estate, discussed the next steps for the project at the sales gallery at 465 Central Ave. His son, John Catsimatidis Jr., executive vice president and chief investment officer of Red Apple Group, said they will soon pour five basketball courts' worth of concrete. The tower will span an entire block in downtown St. Petersburg. The 46-story mixed-use residential tower will have 301 luxury condominiums, restaurants, shops, and approximately 40,000 square feet of Class A office space. The project is estimated to cost roughly $400 million.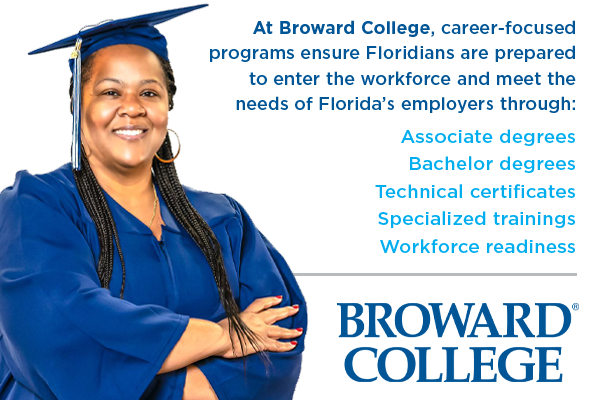 — LOCAL: SW. FL —
"Study: North Port-Sarasota-Bradenton among nation's most overvalued housing markets" via Laura Layden of Naples Daily News — The monthly study was conducted by researchers at Florida Atlantic University and Florida International University. According to the latest report, homebuyers in the Sarasota-Manatee market are paying nearly 50% more than they should be based on historical trends in the market. In December, buyers paid an average of $494,732 for a home. They should have paid $333,365. In Cape Coral-Fort Myers, homebuyers paid 62.3% more. The newest housing report shows six of the nation's 10 most overvalued markets are in Florida. North Port-Sarasota-Bradenton ranked No. 10. "In particular, Southwest Florida, with its significant shortage in housing units and its growth in population, heading this group is not surprising," said Ken Johnson, an economist at Florida Atlantic University, in an email.
"Food truck and court regulations set in Cape Coral" via Luis Zambrano of the Fort Myers News-Press — Despite discussion on whether it was friendly to small-business owners, Cape Coral City Council passed an ordinance to set minimum standards for food trucks and food courts, which will not allow food trucks to park overnight. The Council passed the ordinance in a 6-2 vote with Council members Jessica Cosden and Patty Cummings protesting a provision that forces food truck owners to move every day. "If they are getting permission from property owners to place their mobile food truck on there, I don't know what the problem is?" Cummings said. She said the changes are too restricting for small businesses, especially after Hurricane Ian.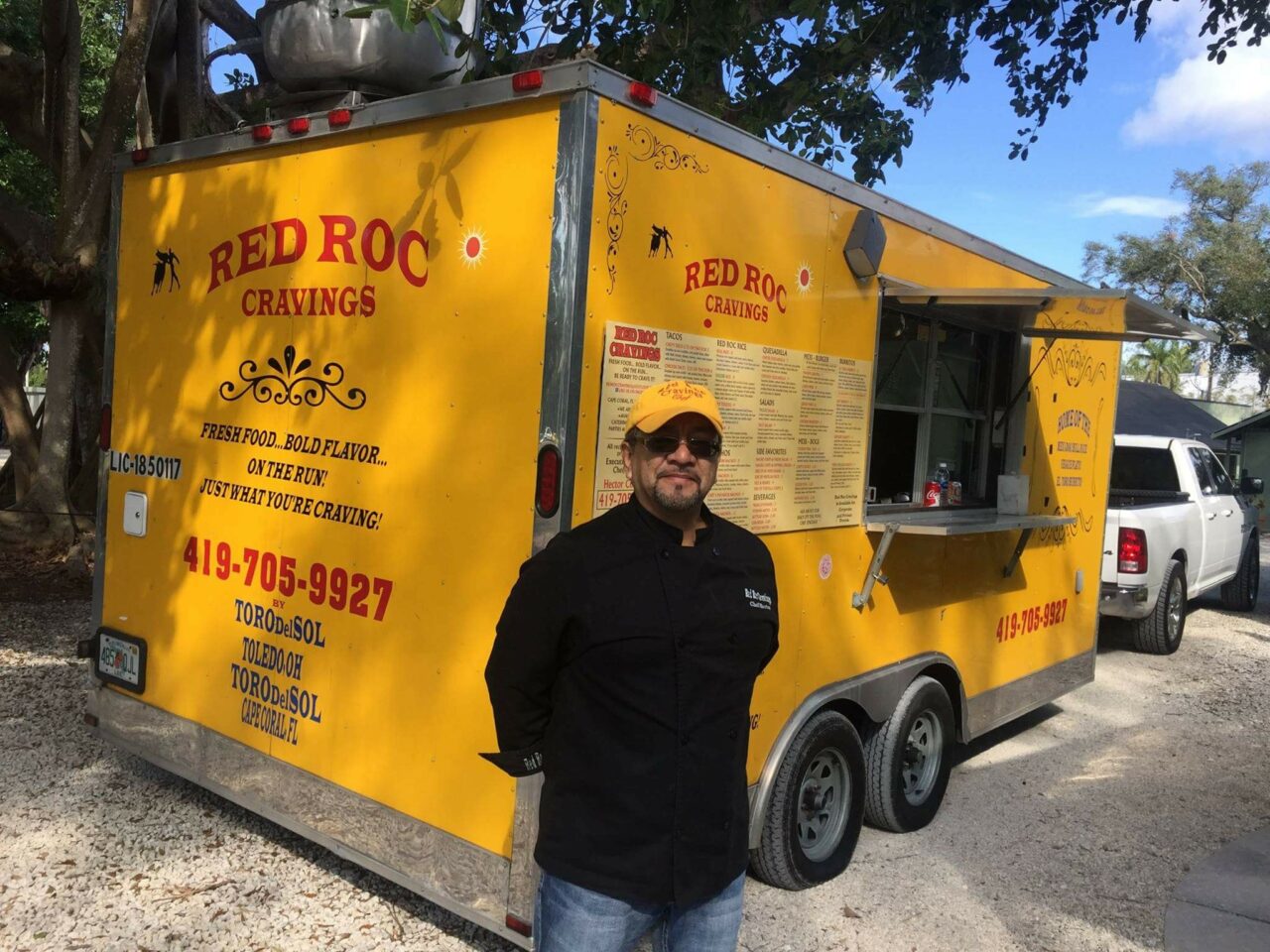 "What's the future of Cape Coral's Yacht Club? Council ponders massive project" via Luis Zambrano of the Fort Myers News-Press — Mayor John Gunter said the previously approved design avoided the "nucleus" of the yacht club and was focused heavily on the outer perimeter such as the sea walls, docks, and landscaping. The changes could include a new two-story ballroom, removing the tennis courts, and rearranging the area to accommodate a parking garage and restaurant. City Manager Rob Hernandez wanted direction from the City Council on how the city should proceed with renovations. "Based on our calculations, we are above the 50% FEMA rule, and so it's likely that we're not going to be able to repair the buildings and that we're gonna have to start from scratch," Hernandez said.
"Lee students now required to use bathroom, dressing and locker rooms of their biological sex" via Nikki Ross of the Fort Myers News-Press — A new policy that requires students in Lee County public schools to use the bathroom corresponding with their biological sex is causing angst among some local LGBTQ+ families. While many took to social media in support of the new policy, parents and teachers of LGBTQ+ students — specifically those who are transgender — are worried about how it might impact their children. On Tuesday, the Lee County School Board unanimously approved the policy that requires students to use the bathroom, locker rooms and dressing rooms of their biological sex. There was no public comment and no board discussion. Board Chair Armor Persons said later that all students will be provided a bathroom. But he said how the bathrooms would be monitored isn't a board responsibility.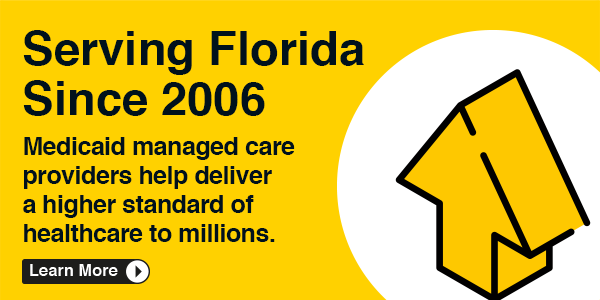 — LOCAL: N. FL —
"Next Jacksonville Mayor could feel squeeze with Jags stadium, jail relocation" via Nate Monroe of The Florida Times-Union — The next Jacksonville Mayor and City Council are on course to confront a pile of thorny financial problems that could box them into weighing painful decisions first-term elected officials are usually desperate to avoid: tax or fee increases, deep spending cuts, large borrowing that could harm the city's financial health, or simply scaling back their policy ambitions. During budget negotiations last year, a finance official told the Council that City Hall is in good financial shape but could see "a little bit of pressure" in three or four years. By that point, the city is projected to be paying off about $2.9 billion in debt.
"Jacksonville Mayor candidates charge the other cannot be trusted after JEA sales attempt" via David Bauerlein of The Florida Times-Union — Council member LeAnna Cumber and JAX Chamber President and CEO Daniel Davis have been locked in a high-spending battle of political ads in which they accuse each other of being untrustworthy about JEA. Both said if elected Mayor, they would oppose selling the city-owned utility. "Let me be clear," Davis said in a written response to a Times-Union question. "As Jacksonville's next Mayor, I will not sell JEA." "I will continue to oppose it," Cumber said. When he was City Council President in 2007, Davis requested a report by the City Council Auditor's Office on the market value of JEA. With Davis looking to return to City Hall as Mayor, Cumber says he would privatize JEA if he's elected.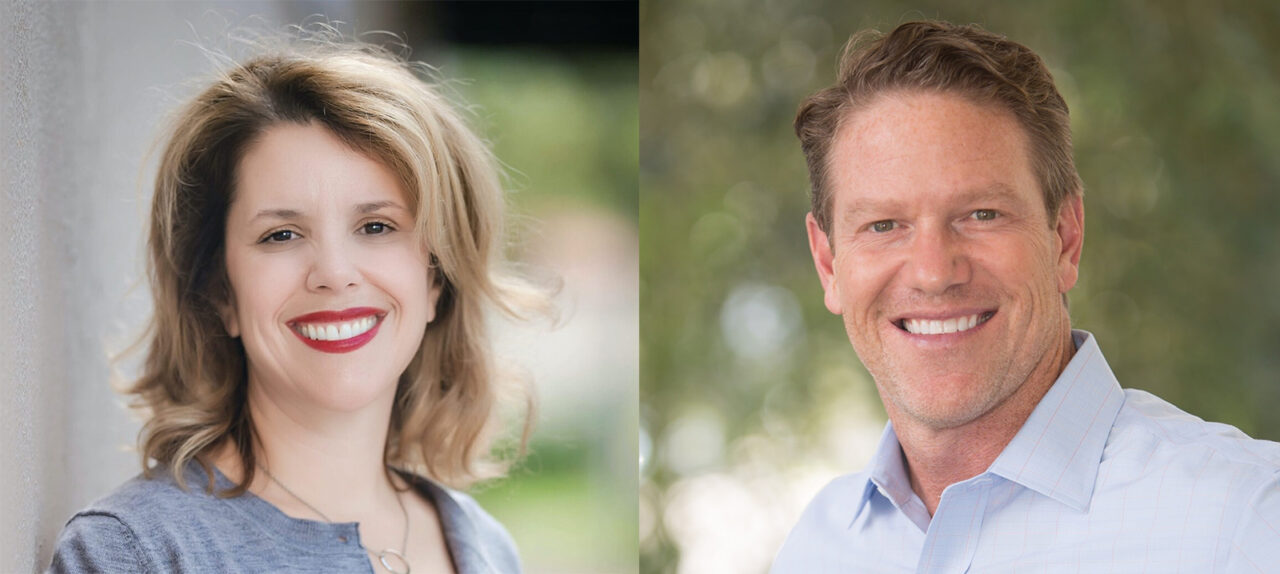 "Nassau Co. School Board, teachers' union boost pay in new deal" via Wes Wolfe of Florida Politics — Nassau County is making moves, working to better compensate the school district's teachers. A new agreement with the local teachers' union is headed in that direction. The deal makes starting salaries higher than any of Nassau's surrounding counties, "as well as our Georgia neighbors," Superintendent Kathy Burns said. Salaries are set to increase by 6% over the 2021-2022 level. "It was quite the incredible turnout," Nassau Teachers Association (NTA) President Chris Pagel said, regarding NTA membership's vote on the proposal.
"Fluent opens first of two medical marijuana dispensaries in Pensacola" via Kalyn Wolfe of the Pensacola News Journal — Fluent celebrated its grand opening at 301 E. Nine Mile Road in Pensacola, marking the company's 29th medical marijuana dispensary, with another on Chase Street expected to open later this year. "Our new Pensacola store is located on a major thoroughfare in the city," Fluent Cannabis Care Director of Sales Victor Bindi said. "It not only broadens patients' access to high-quality flower and medical cannabis products but also delivers a first-class retail experience to customers." … "This location is in a quickly developing area of the city that can service the needs of Escambia residents all the way from Ferry Pass to Century," Bindi said.
"Leon County dedicates roadway to longest-serving School Board member" via the Tallahassee Democrat — The Leon County Board of County Commissioners dedicated a portion of Tharpe Street from North Martin Luther King Jr. Boulevard to Ocala Road in honor of Georgia "Joy" Bowen, the longest-serving Leon County School Board member. Bowen was born in Marianna, where she received her Associate of Arts degree from Jackson Junior College. She then moved to Tallahassee to receive her Bachelor of Science degree in Sociology and a Master of Education from Florida A&M University. Before her time with the Leon County School Board, Bowen taught at the middle and high school levels, served as the Dean of Women at Morris College, and worked in Student Affairs at Florida State University.
"UF Provost Joe Glover to step down after 15 years of leadership" via Gershon Harrell of The Gainesville Sun — The university announced the departure Friday afternoon, stating that Glover will officially transition from his position at the end of July. Glover first came to UF in 1983 as an assistant professor in mathematics and eventually went on to become interim dean of the College of Liberal Arts and Sciences in 2007. He was chosen as provost by former UF President Bernie Machen, who did not do a national search, which broke standard procedure at the time. Despite no longer serving as provost, Glover will step into the role of senior adviser for the incoming president, Ben Sasse, who will initiate a national search for the next provost. Further details about the search will come out in February.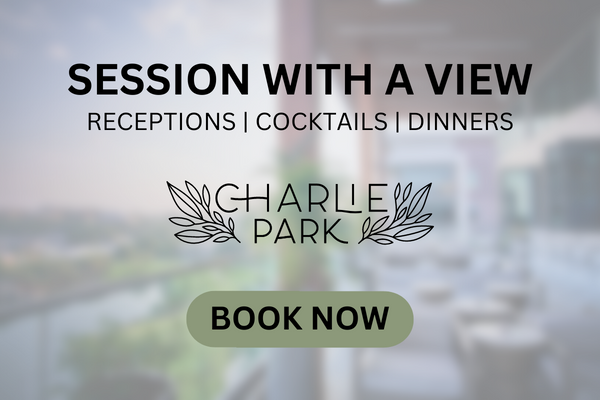 — TOP OPINION —
"Police leaders can't wait for legislation. They must reform themselves." via Val Demings for The Washington Post — After the death of George Floyd in 2020, some law enforcement executives looked internally and acted. They changed hiring standards, modified use-of-force policies, increased training and enhanced accountability. I'm thankful for their leadership.
But other law enforcement executives have still failed to admit that our beloved profession is in trouble. Instead, they spew tough talk, look the other way, blame everybody else, make derogatory remarks about victims and criticize legislation that would protect both officers and citizens.
These shortsighted so-called leaders need to look at what happened to Tyre Nichols. The 29-year-old father of a 4-year-old boy died this month after being beaten during a traffic stop in Memphis. Five police officers have been charged with second-degree murder.
Some obviously believe that inaction protects law enforcement. But good police officers know that inaction seldom protects anyone.
I have worked with some of the bravest and most compassionate men and women the profession has to offer. I have seen law enforcement at its best and at its worst.
What happened in Memphis was clearly a night that went off the rails. How can any responsible elected or appointed leader who says they love their community turn a blind eye? This keeps happening, and it has to stop. After George Floyd's death, I asked my fellow brothers and sisters in blue, "What the hell are you doing?" I talked to police executives, suggesting they look inward and ask the tough questions.
These leaders will need to step up to make change happen. Unfortunately, it's unlikely any serious reforms will come from Congress.
— OPINIONS —
"Is Florida trying to destroy public schools in the name of parental choice? Sure looks like it" via the Miami Herald editorial board — Florida could soon have two separate and unequal school systems. One would be regulated by strict state laws on curriculum, testing, student performance, school grades, safety and even on how teachers can discuss race, gender and sexual orientation. The other gets to slide by under the motto: "The fewer regulations, the better." Those schools don't have to be accredited by an outside organization, teachers don't have to be certified and curriculum requirements are lax. That system already exists, at a small, albeit growing, scale thanks to Florida's school-voucher programs, which provide scholarships for students to attend private schools.
"I'm a Florida teacher who's been forced to cover up the books in my classroom. Here's why I'm suing DeSantis." via Yelena Dzhanova of Business Insider — This year I'm teaching government and economics. I've taught just about every subject in social studies over the course of my 38-year career. I love teaching. And I love it every day. DeSantis openly said in his swearing-in inauguration that this is the state where woke goes to die. And so, he has made it his goal to do everything he can to stop what he perceives as a woke ideology that's prevalent, particularly in schools. It's all fabricated. If you know anything about education, you know that doesn't really exist on any scale and in schools, especially in Florida. But that's what he campaigned on. That's his base, and so he has continued to push those things.
"DeSantis is getting tough on crime, pushing what's popular, but not necessarily right" via the Miami Herald editorial board — DeSantis is behaving more and more like an early-stage presidential candidate, and on Thursday hinted he will be a tough-on-crime crusader, red meat for his troops. Topics like the death penalty, incarceration of the poor and disadvantaged, and whether a jury's supermajority vote should be sufficient to impose the death penalty, even though the law was changed in 2013, will pepper the session. But the sad truth is that we know all these measures will fall crushingly hard on minorities, the undocumented, the mentally ill and the drug-addicted, which is just fine with DeSantis and many of his followers.
"When no one runs, democracy dims — West Palm Beach mayoral race an example" via The Palm Beach Post editorial board — Much has been made of anti-democratic currents coursing through the state and national political landscapes — rebellion at the Capitol, fake-election allegations from Arizona to Georgia, gerrymandering from New York to Florida. But while that has captivated our attention for months and even years now, little notice has been paid to anti-democratic trends in our own backyard. And not just in West Palm Beach. Mayors in Boca Raton, Highland Beach and Lake Park also went unopposed this year. So did Commissioners in Boca Raton, Juno Beach, Lake Clarke Shores, North Palm Beach and Palm Springs.
"Scandals 'took a toll' on departing FPL exec … the poor thing" via Scott Maxwell of the Orlando Sentinel — Florida Power and Light's CEO Silagy announced he's leaving the company after a string of scandals. His boss said the past year "took a toll" on him. Aw, the poor thing. It must've been tough running a company entangled in the state's biggest election scandal. Silagy's boss, John Ketchum, the CEO of FPL's parent company, NextEra, said the scandals were just one of the reasons Silagy was leaving. I can't claim to have special insight on why Silagy is leaving, beyond what he and his boss said. But we haven't seen the company at large express an ounce of remorse or contrition about much of anything.
"Trans kids deserve private lives, too" via Michelle Golberg of The New York Times — There are kids for whom transitioning is an urgent necessity, and laws outlawing their medical care are dangerous and immoral. But I also think we don't understand what's behind the huge increase in adolescents — many with mental health disorders — identifying as trans. "There are people in my community who will deny that there's any sort of 'social contagion' — I shouldn't say social contagion, but at least peer influence on some of these decisions," Marci Bowers, president of the World Professional Association for Transgender Health said of the growing number of trans kids. "I think that's just not recognizing human behavior."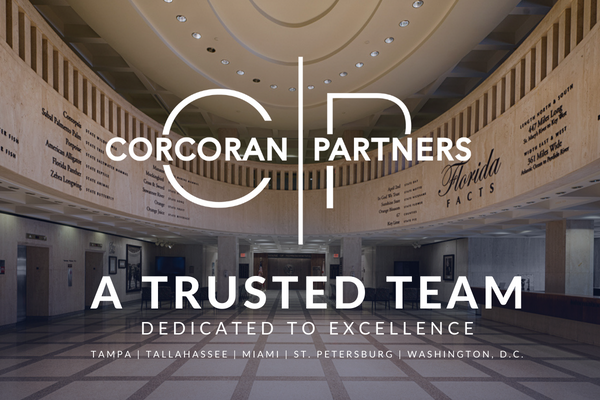 — INSTAGRAM OF THE DAY —
— ALOE —
"Sen. Rubio's son, Anthony Rubio, commits to Florida Gators" via Zach Goodall of Sports Illustrated — Anthony Rubio, a class of 2023 running back from Miami Belen Jesuit Prep and the son of U.S. Sen. Rubio, committed to Florida as a preferred walk-on on Thursday. Standing at 5-foot-10, 175 pounds, Anthony Rubio posted 229 rushes for 1,474 yards and 14 touchdowns in three varsity seasons, per MaxPreps, adding 26 receptions for 324 yards and a score through the air. He has reportedly clocked a 100-meter dash result of 11.18 seconds.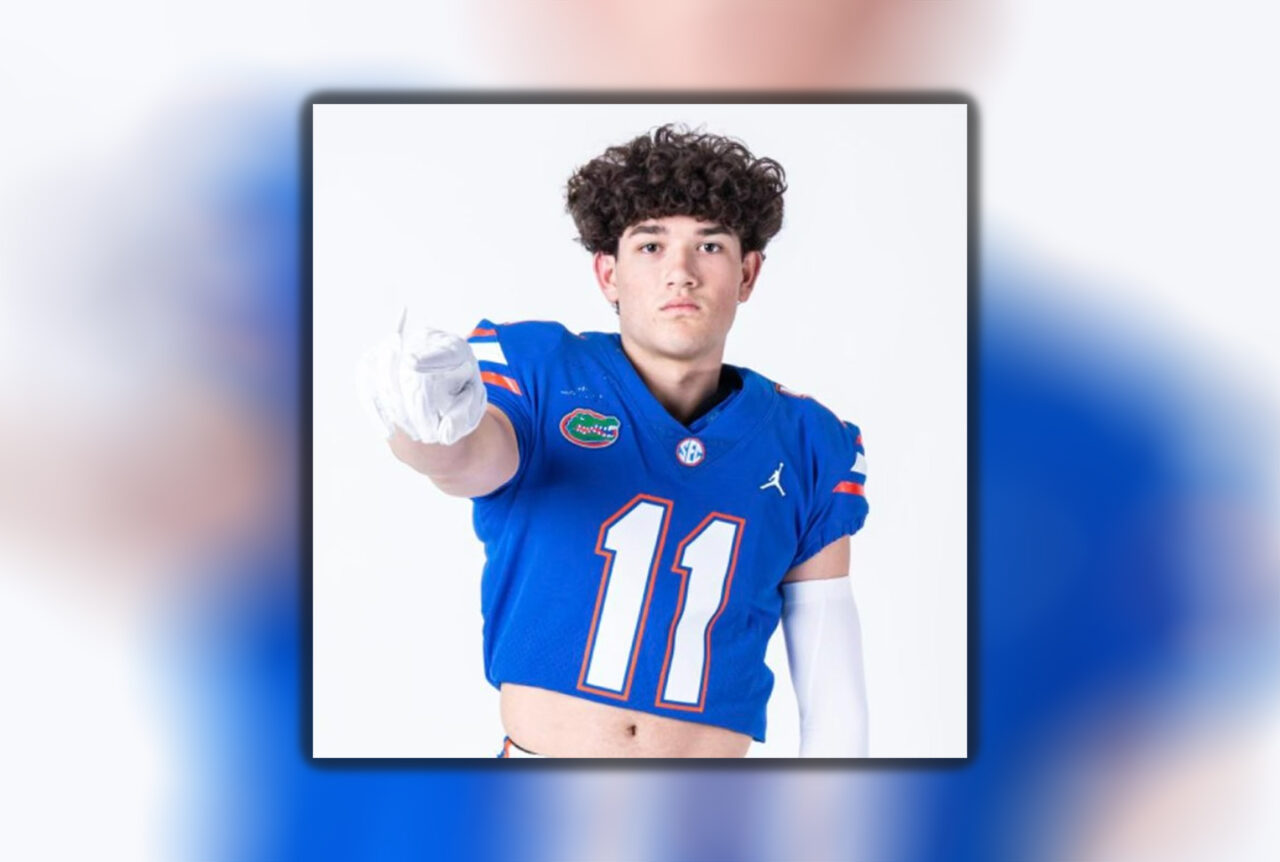 "Hollywood invites Pasco seniors to see '80 For Brady' movie first" via Josh Rojas of Bay News 9 — A group of Pasco County seniors were invited to see an advanced screening of the new movie "80 For Brady" thanks to 101-year-old superfan Alice Proctor. "I'm very surprised," said Proctor. "I feel it's an honor." Proctor used to live outside of Boston and is a lifelong Patriots fan who has been rooting for Tom Brady since the quarterback joined the team in 2000. Last year, Proctor made news at the Trinity Regional Rehab Center when she publicly hoped Brady would call for her 100th birthday. The phone call from Brady never happened, but Paramount Pictures recently picked up the phone. Proctor was allowed to invite four friends from the Trinity Regional Rehab Center and nearly all of them are in their 90s.
"Tom Verlaine, co-founder of early punks Television, dies at 73" via The Associated Press — Verlaine, guitarist and co-founder of the seminal proto-punk band Television who influenced many bands while playing at ultracool downtown New York music venue CBGB alongside the Ramones, Patti Smith and Talking Heads, died Saturday in New York City, surrounded by close friends after a brief illness, said Cara Hutchison from the Lede Company, a public relations firm. He was 73. Though Television never found much commercial success, Verlaine's jaggedly inventive playing as part of the band's two-guitar assault influenced many musicians. Tributes online included those from Susanna Hoffs and Billy Idol, who said Verlaine made music that influenced the U.S. and U.K. punk scenes. Smith shared a tribute on Instagram, posting a photograph of the two of them together: "Farewell Tom, aloft the Omega."
"Publix not No. 1 in Florida? Viral post showing Safeway as favorite ticks off fans" via Paul Nutcher of the Lakeland Ledger — Twitter was all abuzz with naysayers Thursday after a purported demographer from Australia claimed in a retweet that Safeway was the most popular grocery chain in Florida — even more than Lakeland-based Publix. In response to the claim, Publix fans voiced their anger on Twitter and beyond. One tweet, perhaps summed it up best: "Publix not being most popular in Florida lets you know this map was made by drunken monkeys." The fact is, there are no Safeway supermarket stores in Florida, according to the store locator on Safeway's website. Further, the green machine bought what was left of the Safeway chain in Florida in 2018, a Supermarket News report said.
— HAPPY BIRTHDAY —
Celebrating today is former Sen. Perry Thurston and Mario Rubio, Regional Managing Director of the Florida Department of Children and Families. Belated best wishes to smart guy Nick Primrose and Marlene Williams.
___
Sunburn is authored and assembled by Peter Schorsch, Phil Ammann, Daniel Dean, Ryan Nicol, Jacob Ogles, and Drew Wilson.