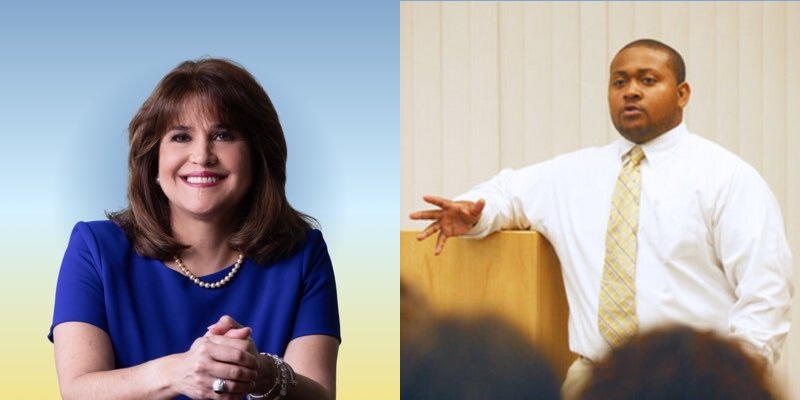 State lawmakers are rallying around the former state Senator.
Former state Sen. Annette Taddeo picked up another endorsement from a sitting lawmaker in her run for Florida Democratic Party Chair.
Rep. Kevin Chambliss, a Homestead Democrat, threw his support to Taddeo on Saturday.
Chambliss, like Taddeo, hails from Miami-Dade County and said he has seen first-hand her effectiveness at reaching minority voters.
"Annette has been a fierce champion for the Black community since her start in politics," Chambliss said. "Our community, including our pastors, love her so much that they call her 'sister' Taddeo. And that is because her commitment to the black community is real."
Taddeo earlier this month announced she would run for state Chair. That came after another leader from her county, former Miami-Dade Mayor Manny Diaz, resigned.
All of the major contenders for the job come from South Florida. She faces Rick Hoye, Chairman of the Broward County Democratic Executive Committee, and Alex Berrios, a West Palm Beach political consultant who founded a voter-registration effort, Mi Vecino. Tallahassee City Commissioner Jeremy Matlow dropped his bid last week.
Taddeo likely enjoys the most public prominence, having just run for Congress against U.S. Rep. María Elvira Salazar. She lost to Salazar in November as Democrats in Florida were wiped out in every top-tier race. Before running for Congress, Taddeo ran for the Democratic nomination for Governor.
Before that, Taddeo held a seat in the Florida Senate that she flipped blue in a high-profile 2017 special election.
Chambliss characterized Taddeo as a tireless worker.
"She is always present and active in our community, not just during election season," Chambliss said. "She was a great Miami-Dade Chair, organizing us in the largest county in our state with amazing results. That's why I proudly endorse her, because she is exactly the leader we need as FDP Chair."
Many who served with Taddeo in the Legislature have rallied around her candidacy. That includes nine of Florida's 12 state Senators.