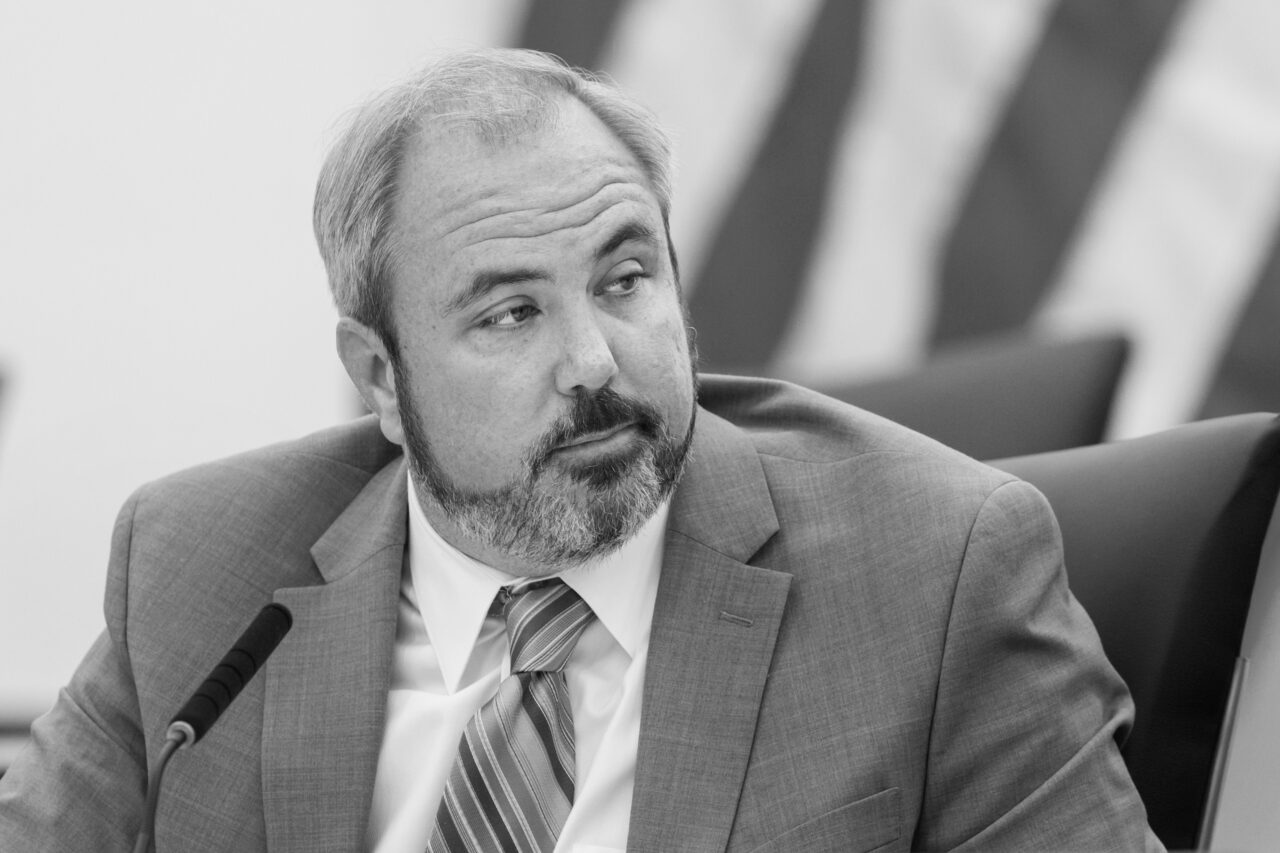 The Florida GOP Chair announced last month he would run for the national position.
Joe Gruters will not be the next Treasurer of the Republican National Committee.
The current Chair of the Republican Party of Florida lost the election for the national party role to K.C. Crosbie, Kentucky's National Committeewoman.
Still, Gruters earned raves from other state Party Chairs, who said the work done in Florida over the past four years offers a template of success.
Gruters ran as an ally of newly re-elected RNC Chair Ronna McDaniel, who won a closely watched contest earlier in the day to keep her position over challengers Harmeet Dhillon and Mike Lindell.
Peers who supported Gruters' bid praised him in nomination speeches.
"He took a purple state and made it red," said New Hampshire GOP Party Chair Stephen Stepanek.
Massachusetts Republican National Committeewoman Janet Fogarty noted Gruters professional credentials as well. Gruters, a certified public accountant, regularly audits nonprofits and private schools. That qualified him for the job of treasurer. She also stressed his connections in Florida could be consequential for the RNC.
"Florida should be front and center in the next election cycle," she said.
Gruters said he felt good about the campaign that he ran. He jumped into the race only last month.
"I've exceeded my expectations in terms of the support I was able to get as a result of getting into the race so late," he said.
He reaped endorsements from former President Donald Trump and U.S. Sen. Rick Scott. But that didn't overcome years of connections for Crosbie.
The loss leaves Gruters' future uncertain, at least as far as party politics. He isn't running for another term as RPOF Chair, and his tenure was extended until February for him to run for RNC Treasurer. That position made him one of the 168 RNC members eligible to run and vote in the elections for the national officer post.
He no longer holds the position of Chair of the Republican Party of Sarasota, leaving that post to longtime ally Jack Brill. That means Gruters will not have a post on the state Republican Executive Committee once his time as state Chair closes.
He still serves in the state Senate, where he won re-election in August.
While he is still a loyal ally to McDaniel, Gruters said he is not looking for a job at the RNC.
"I have a job. I like my job," said Gruters, who also runs a certified public accounting firm in Sarasota.
But Gruters does want to stay involved in national politics heading into the Presidential Election cycle.
"I want to win in 2024," he said.
Florida may be the site of plenty of activity in terms of presidential politics. Trump, now living in Mar-a-Lago, already launched a third campaign for President. Gruters notably co-chaired the Florida arm of Trump's successful campaign in 2016.
But Gov. Ron DeSantis is also expected to run for the position, fueled by policies popular among conservative voters, many passing with Gruters' support in the Legislature.