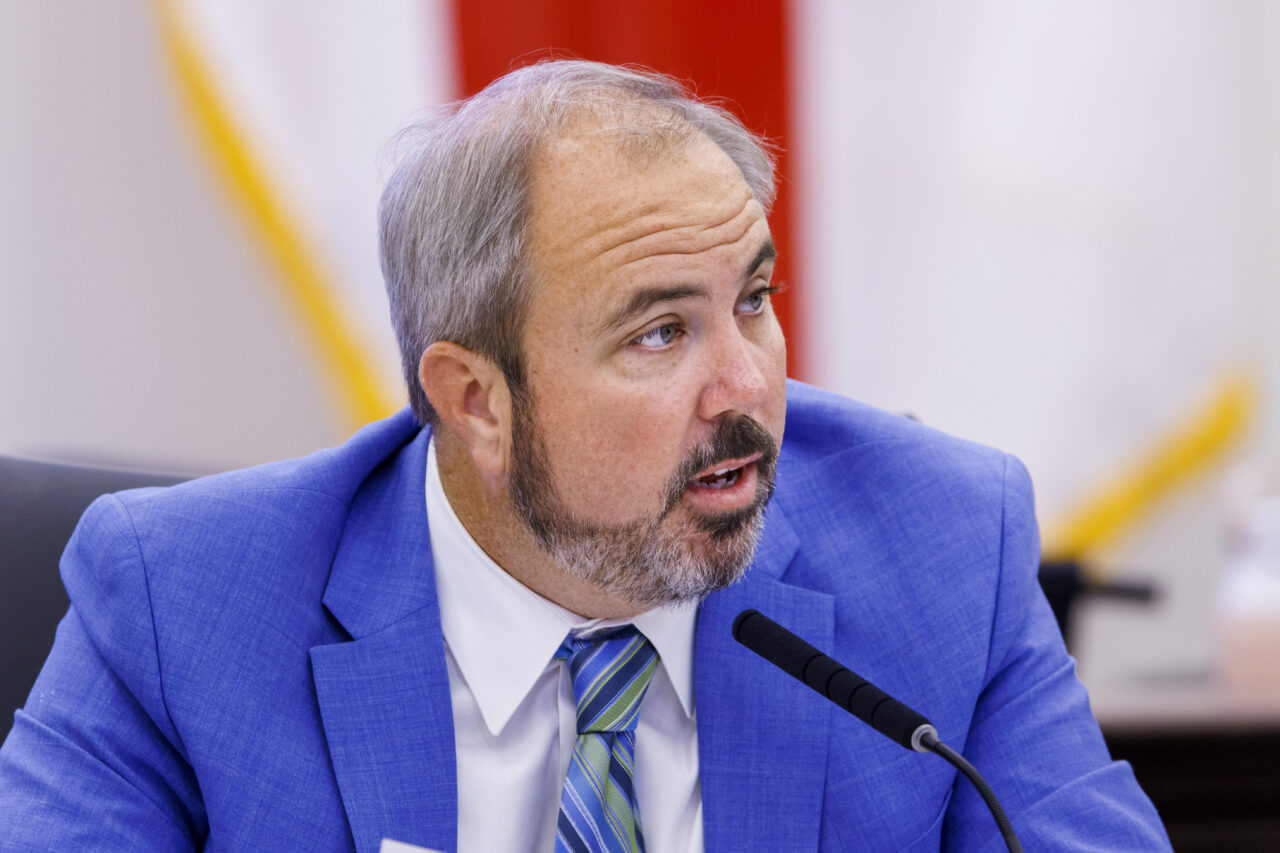 He also feels confident Ronna McDaniel will win another term as RNC Chair.
Hours ahead of Republican National Committee (RNC) elections for its national leadership, Joe Gruters was shaking hands at a regional breakfast. He spent much of the last three days in Dana Point, California hoping to win over GOP leaders as he runs for RNC Treasurer.
"I've certainly built a lot of momentum," he said, "but this is a relationship business. I got into the race late. I'm closing the gap."
He faces K.C. Crosbie, Kentucky's national committeewoman. Crosbie also ran for the office four years ago.
"My opponent is very nice and she has been campaigning for four years," Gruters acknowledged. "But you don't know what happens unless you put your name out there. I've run a good race."
At the same time, he knows the only way to come out on top is likely by peeling support from Crosbie.
In the leadup to the vote, Gruters saw some high-profile support. Former President Donald Trump endorsed Gruters this week, and U.S. Sen. Rick Scott has also voiced his support.
Of course, the race could be impacted in various ways by the high-profile contest for RNC Chair. There, incumbent Ronna McDaniel faces a strong challenge from California lawyer Harmeet Dhillon. MyPillow founder Mike Lindell is also running.
Gruters supports McDaniel's re-election. While the RNC Chair has vocal detractors, a couple hundred of whom held a rally in Gruters' hometown demanding he reconsider his support, he thinks she's in better shape than many think.
"Party elections are not like normal elections," he said. "It's longstanding relationships that come into play, and not everyone knows what everyone actually does in the party. Ronna has proven herself as a competent and good leader over the years. People the RNC has directly helped know exactly what she does, even if the public doesn't."
He acknowledged Dhillon has seen momentum build herself. Gov. Ron DeSantis, a likely 2024 presidential candidate, this week made a statement in support of Dhillon.
"We need to get some new blood in the RNC," DeSantis said in an interview with Turning Point USA. "I like what Harmeet Dhillon has said about getting the RNC out of D.C."
The words gained notice at the RNC meeting in California, Gruters said.
"The Governor has an incredible amount of influence," Gruters said. "I think yes, it has helped Dhillon out here, but I don't know how much."
Dhillon, like Gruters, entered the race late against someone who has rallied support for years.
So is Gruters looking beyond the vote today? Maybe toward a run in four years should he fall short Friday afternoon?
He notes there may not be a clear path to do that. His tenure as Republican Party of Florida Chair ends in February, a tenure extended for a month so he would be eligible to run for Treasurer now. But he intends to stay involved in national politics as the party prepares for the 2024 Presidential Election.
He still hopes to pull an upset at the meeting.
"I knew my path to victory was a narrow part due to the lead she (Crosbie) had when I got into the race," he said. "But we have maneuvered and I think we have gotten real close."