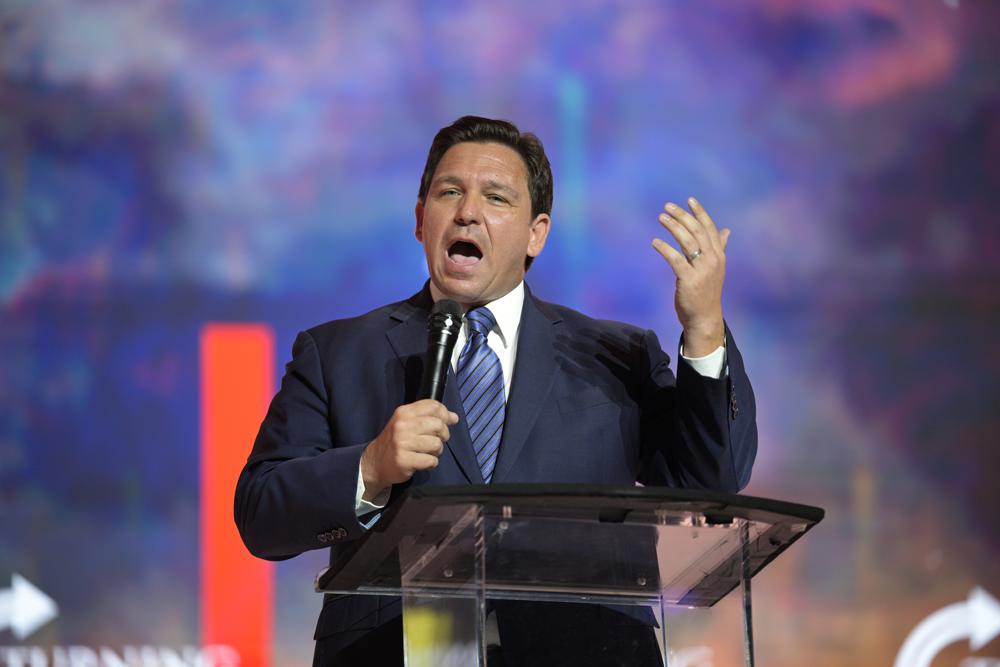 DeSantis isn't aligned with the group, but they're moving forward anyway.
Efforts to boost a potential presidential campaign for Florida's Governor are underway in the Granite State.
As first reported by The Hill, the Ron to the Rescue super PAC will have a booth at a meeting of the New Hampshire Republican Party Saturday in Salem, supporting a potential campaign for Ron DeSantis.
The outfit has already put out ads for DeSantis, despite the Governor's team disowning its efforts. But despite the formal disassociation, all systems are apparently go for this so-called "opening salvo" in the rogue effort.
"This is the first time that members of the party have had the opportunity to engage with anybody related to DeSantis for President," Super PAC founder John Thomas told the Hill.
"While we'll certainly have a few people from Ron to the Rescue and staffers who aren't from New Hampshire, most of the people there will be from the New Hampshire GOP. Our hope is it feels more friendly and relational rather than an out-of-town super PAC with no connection to people."
The pro-DeSantis presence is notable given that former President Donald Trump is scheduled to speak at the event, amid recent polling suggesting Granite State Republicans are ready to move on from Trump.
The "Granite State Poll" conducted by the University of New Hampshire Survey Center shows the Florida Governor with 42% support, a 12-point advantage over the former President. As is the case when potential candidates from a larger field are included in virtually all polls thus far, all other names are way back.
A polling memo going with the results notes DeSantis has stayed around 40% since a June 2022 poll, while Trump lost 17 points in the same time.
Just 46% of respondents say Trump should run again in 2024, with 50% saying that he should not, offering more evidence of the polarization driven by the former President. Sixty-five percent of Republican respondents want DeSantis to run, meanwhile.
In more evidence DeSantis could succeed in New Hampshire, he's the most popular potential candidate among the names polled. A full 73% of Republican respondents regard him favorably, with just 16% disapproving. That net +57 nearly doubles New Hampshire's own Governor, Chris Sununu, who sits at +30 with the voters who know him best.