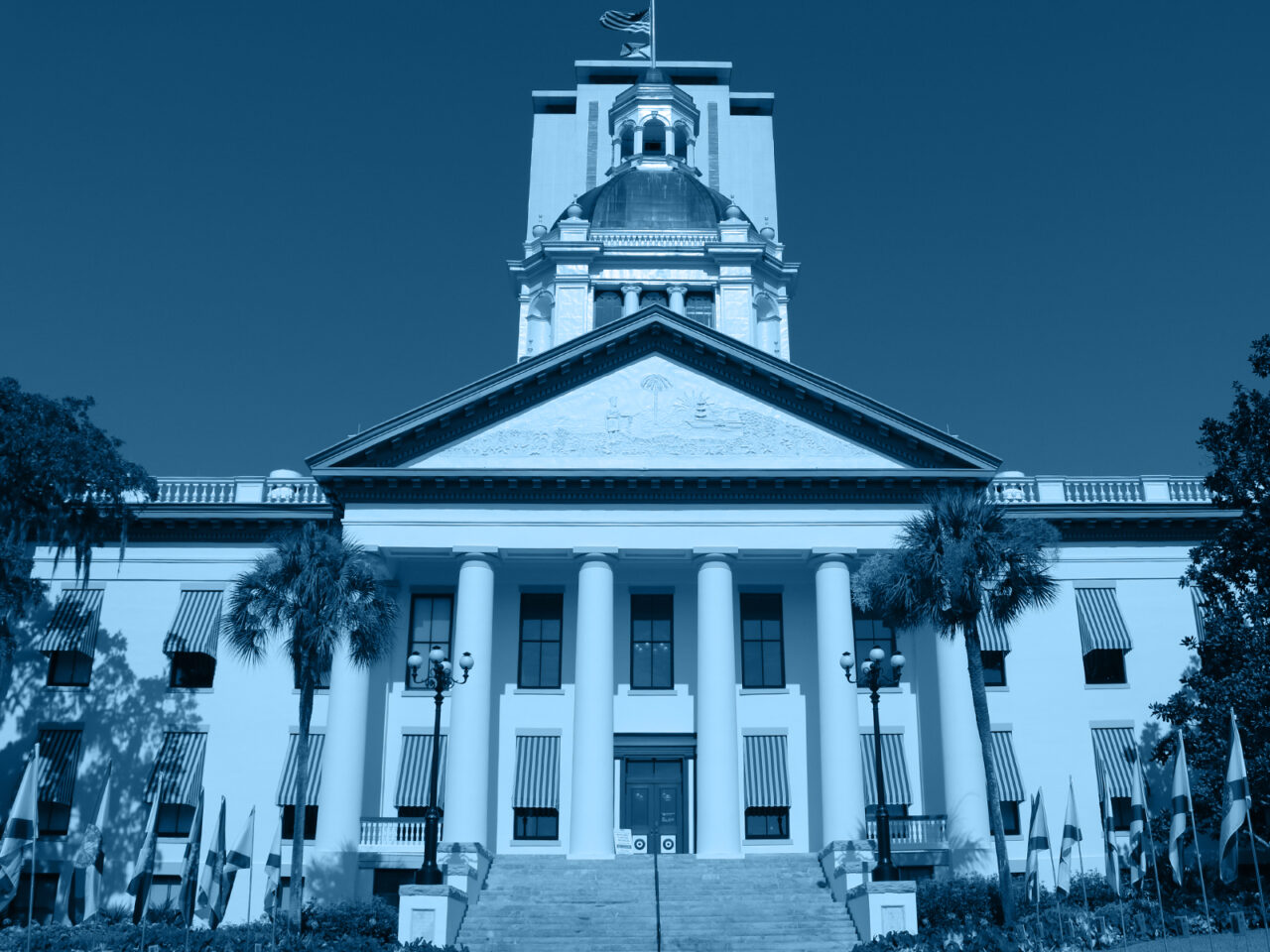 How do Florida's taxes compare to other states?
Apples to apples?
Call it a deep dive for tax wonks.
Florida TaxWatch has released a comprehensive look at state and local tax rates and government revenues for all 50 states to give residents an idea of how Florida ranks compared to other states.
Florida TaxWatch President and CEO Dominic Calabro called the report a "detailed snapshot of local and state government costs and an easy, convenient way to compare it with taxes levied across the nation."
Some of the key findings from the 48-page report include that Florida — which has no personal income tax — continues to be a relatively low tax state. Residents face local tax burdens, though, that are higher than those in many other states. In total, taxes paid by Floridians grew faster than the nation as a whole in FY19-20.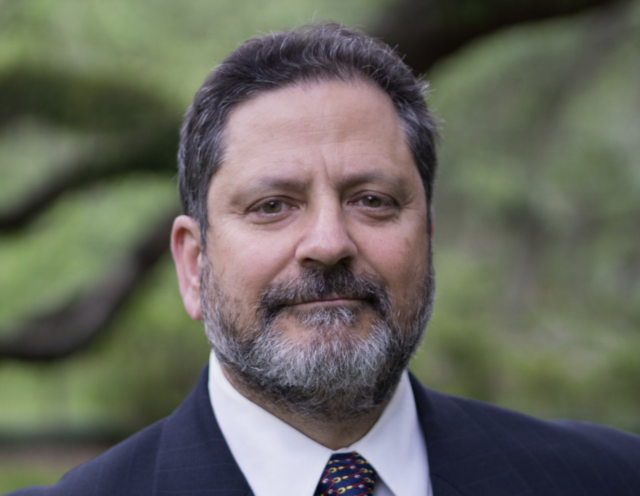 Florida's local and state sales tax rate averaged 7.01%, which is below the national average of 7.43%. Sales tax is the main building block in the state's operating budget. But the sales tax rate varies from county to county based on voter-approved tax hikes for local government and schools.
The average state and local cellphone tax rate of 15% is the 12th highest in the nation and higher than the U.S. average of 13.2%.
The report also concluded that Florida relies more heavily on local revenues in its state budget than any other state. Local governments account for slightly more than 56% of total state and local revenue, which is 22.1% above the national average.
The report comes just ahead of the annual Legislative Session and the release of budget recommendations by Gov. Ron DeSantis. DeSantis has said he wants a substantial tax cut package adopted by legislators this year, but he has not yet released any details about the size of the package or which taxes he is looking to trim.
That's not the only analysis TaxWatch released this week. They also published An Update on Florida's Housing Rental Market, the third in a series of analyses FTW has conducted to examine the surge in housing costs and rental prices.
The review found that individuals and families throughout Florida will continue to grapple with housing affordability this year despite preliminary forecasts that suggest relaxed rental demand and additional housing supply, which should ease price growth. According to TaxWatch, there was a 36% increase in rental costs between January 2020 to December 2022.
Coming up, the usual assortment of news, intel, and observations from the week that was in Florida's capital city by Peter Schorsch, Drew Wilson, Gray Rohrer, Christine Jordan Sexton and the staff of Florida Politics.
But first …
Take 5
The "Takeaway 5" — the Top 5 stories from the week that was:
DeSantis unveils his criminal justice wish list — Gov. DeSantis rolled out death penalty and public safety proposals he maintains will cement Florida's reputation as a "law-and-order state." At the top of his wish list is eliminating from the state's death penalty laws a requirement that the death penalty recommendation be unanimous. It's a move that may have bipartisan support. DeSantis also wants to broaden the capital punishment laws to include human traffickers and sexual predators. DeSantis also is recommending additional penalties for the possession or distribution of rainbow-colored or candy-looking fentanyl. DeSantis also wants to prevent the immediate release of people arrested for crimes. DeSantis' remarks on bail come at a time that there is a push in Miami-Dade County to use computer software to decide whether certain low-level offenders be released from jail or be detained. The proposal has already drawn opposition from some Miami-Dade officials as well as U.S. Rep. Carlos Gimenez, who is the former Miami-Dade Mayor.
Passidomo unveils affordable housing plan — Senate President Kathleen Passidomo unveiled her blueprint to make workforce housing more attainable and announced that first-term Sen. Alexis Calatayud, a Miami Republican, will sponsor the proposal (SB 102). The 93-page bill is heavy on incentives for developers, landlords and local governments to build or refurbish affordable housing units and reconsider zoning requirements that, some argue, prevent workforce housing from being built. The bill prevents municipalities from passing rent controls and would allow mixed-use residential projects in commercial areas so long as 40% of the new housing that's developed is set aside as "affordable." SB 102, dubbed the Live Local Act, would provide tax for developments built in the last five years where at least 70 units are rented at 10% below the local market. There also are tax incentives for developments built for households earning 50% of the local median income.
Recording-breaking enrollment — More than 3.22 million Florida residents enrolled in an Obamacare plan through the federal health insurance exchange during the 2023 open enrollment period, according to the Centers for Medicare and Medicaid Services (CMS). Florida's enrollment in the program far outpaced any other state. Texas, which enrolled more than 2.4 million people, had the second-highest enrollment in the nation. Florida accounted for just under 20% of overall enrollment in the federal exchange this year with President Joe Biden's administration announcing that 16.3 million people nationwide obtained insurance in the 2023 open enrollment period. The 3.22 million enrollment is record-breaking and significantly higher than the 2.7 million-plus who enrolled in Obamacare during the 2022 Open Enrollment period. Helping fuel this year's enrollment was an added $11 million in federal funding that was awarded to Florida Covering Kids & Families which partners with 11 organizations to provide Navigator services under the "Covering Florida" moniker. The increased funding allowed Covering Florida to increase its radio marketing efforts and to design QR codes that provided information about open enrollment. The increased funding also allowed Covering Florida to put boots on the ground in rural areas in Florida where traditional marketing isn't always successful.
Backlash over AP course grows — Florida's decision to reject an AP African American Studies high school course drew condemnation and threats of litigation. DeSantis defended the state's decision, this week saying the courts dealt with topics such as Black queer theory and the abolishment of prisons that he called "political activism." Illinois Gov. J.B. Pritzker cautioned The College Board, which administered the course, about changing it to fit "Florida's racist and homophobic laws." Meanwhile, Tallahassee civil rights attorney Benjamin Crump said he has three Florida high school students who are willing to sue the DeSantis administration over its decision.
DeSantis calls for changes at RNC — DeSantis wants the Republican National Committee (RNC) to change its leadership and move from its current digs in Washington D.C., which DeSantis called the "most Democrat city in America." DeSantis is the lone Florida politician who is endorsing former Trump adviser Harmeet Dhillon over incumbent RNC Chair Ronna McDaniel. U.S. Sen. Rick Scott, DeSantis' predecessor in the Governor's Mansion, tweeted his support of McDaniel saying she "has played a major role in helping turn Florida red and fighting for conservative values across the state." Republican Party of Florida Chair Joe Gruters also is backing McDaniel. "Party politics is a team sport," Gruters said. "Every time I asked Ronna for anything at the RNC, she always delivered, and she will continue to do well when she wins the race next week."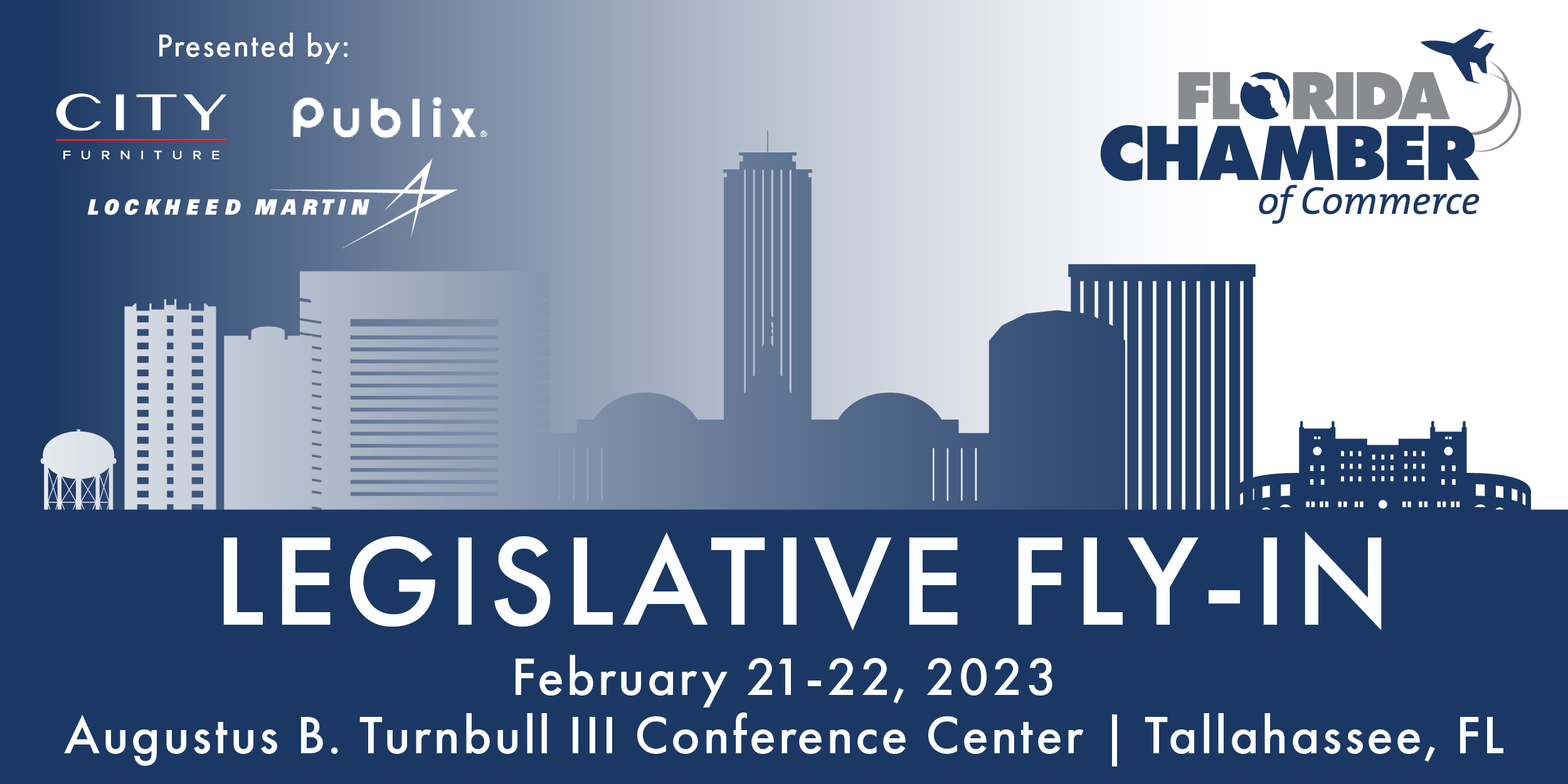 Homes for heroes
Florida's new Hometown Heroes program reached a milestone of $50 million given to active military members, police, teachers, first responders and health care workers for the down payment and closing cost aid for a new home.
DeSantis announced the milestone this week, with the money serving 3,500 recipients.
"Law enforcement officers, first responders, veterans, nurses and other hometown heroes have dedicated their lives to serving their communities, and deserve our thanks," said DeSantis. "I am proud that in just over six months we have been able to help nearly 3,500 hometown heroes purchase their first home."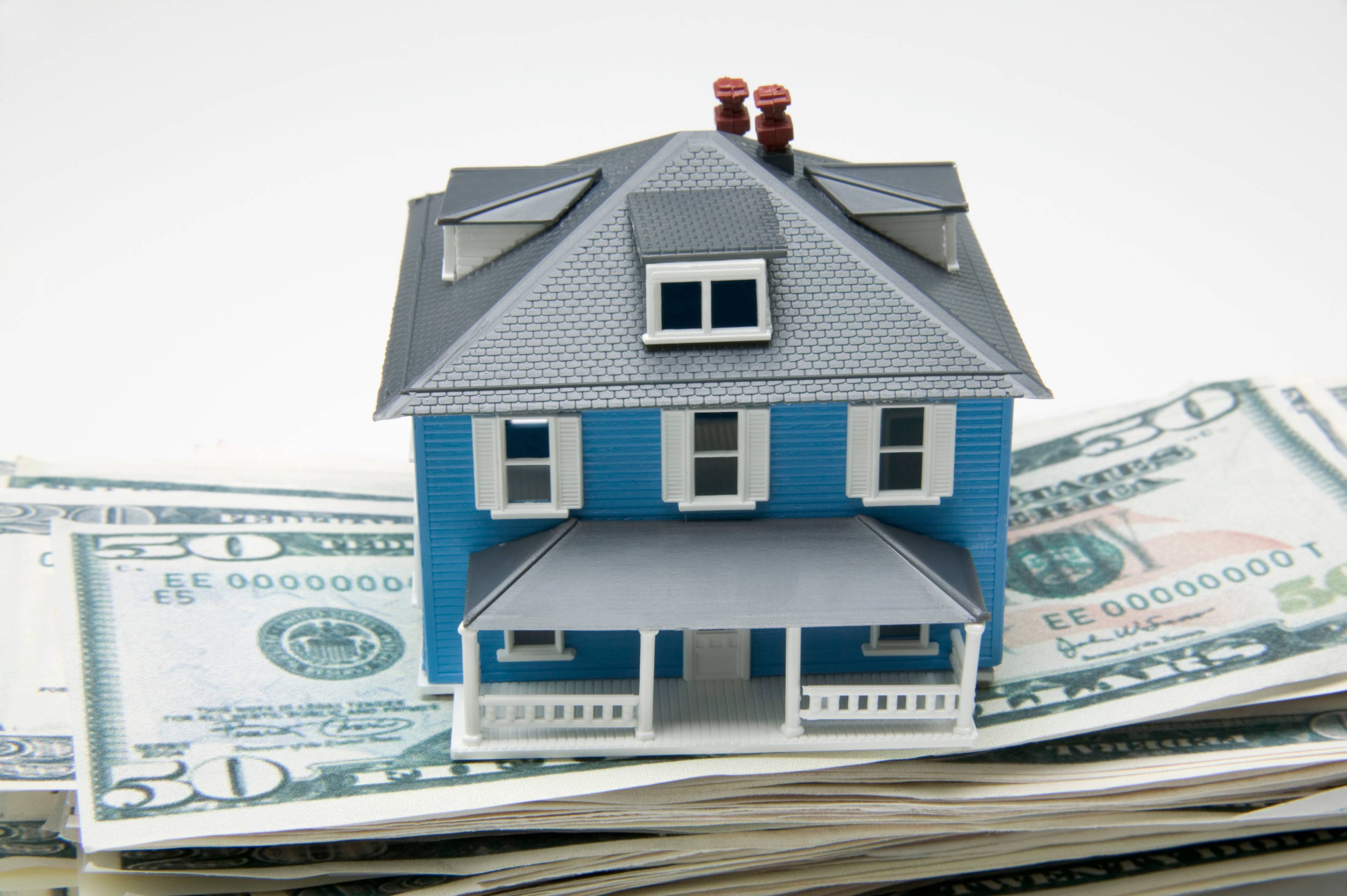 The program was inserted into the budget and funded at $100 million. Lawmakers are already eyeing at putting the program in statute permanently and expanding it to all Florida workers and increasing the maximum low-cost loan from $25,000 to $35,000, as Senate President Passidomo proposed as part of her affordable housing plan she released this week.
"This milestone highlights the importance of the Hometown Heroes program to so many of Florida's hardworking families," said Mario Facella, Chair of the Florida Housing Finance Corporation Board of Directors. "In just six months, we have assisted thousands of Floridians that play an essential role in our state's workforce in purchasing their first home. We're grateful to Gov. DeSantis and the Florida Legislature for their dedication to housing efforts and look forward to continuing to see the positive impacts of this program."
Keep it private
It's National Data Privacy Week and Attorney General Ashley Moody has tips to ensure Floridians' data is safe and secure.
"As hackers and other cybercriminals find new ways to expose and steal personal information, it is important to take proactive steps to guard against their schemes," Moody said.
Data breaches exposed approximately 22 billion records worldwide last year according to a report from the Cyber Security Hub.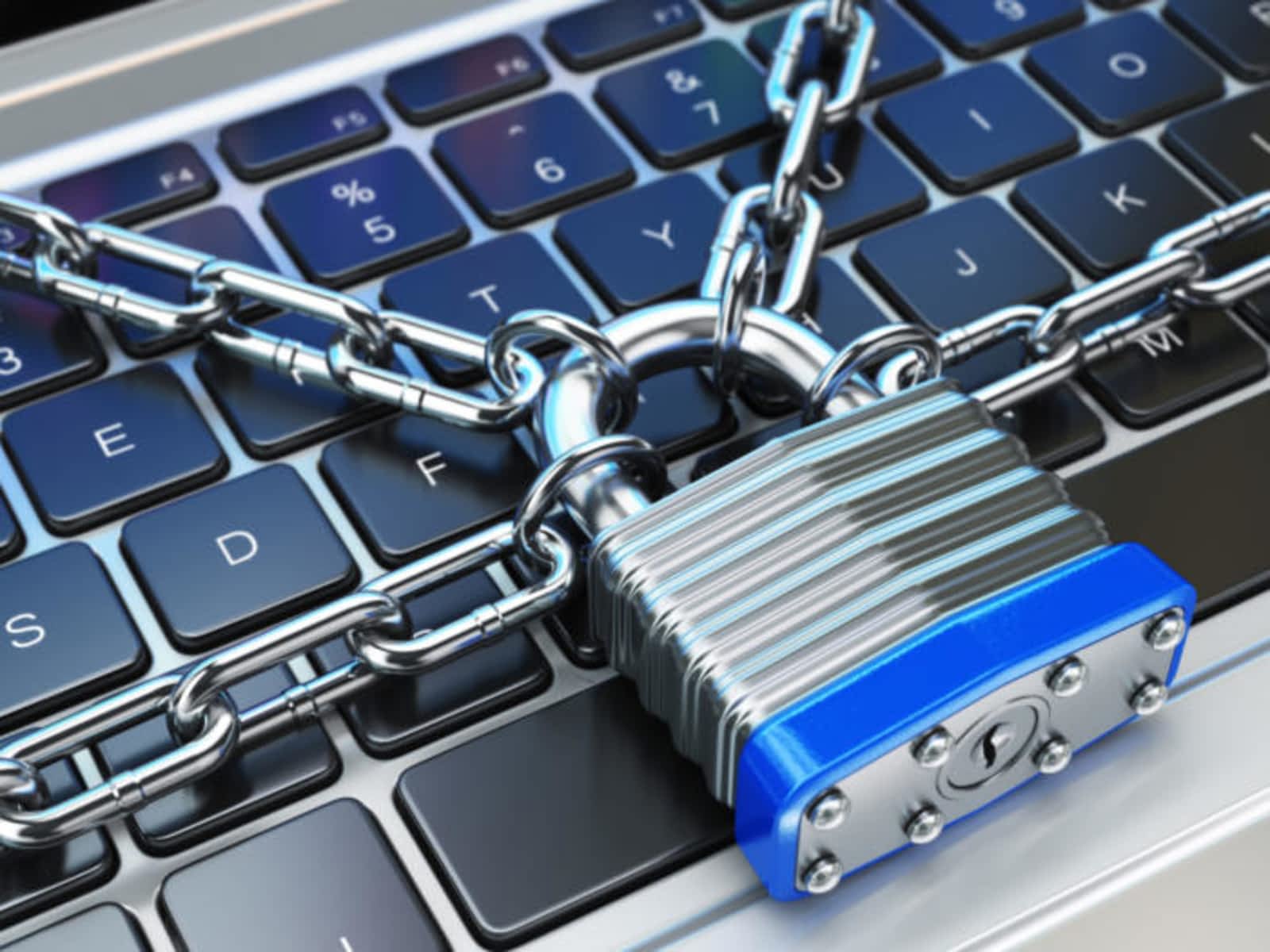 Some of those leaks may have been avoided with simple measures such as creating strong passwords and not using the same one for every website with a login. As annoying as two-factor authentication can be, it does offer another layer of protection.
Something that should be obvious but may not be: Don't hand out your passwords to everyone who asks for them, especially randos who call or text you out of the blue. In fact, don't bother reading spammy texts, and definitely don't click any links in them.
For more information and tips about guarding personal information, check out the Attorney General's Scams at a Glance: Identity Theft resource, which is available in English and Spanish.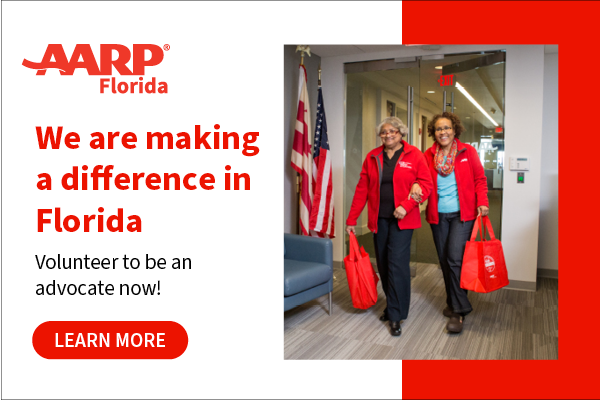 Crypto collapse
Chief Financial Officer Jimmy Patronis sent a letter to Office of Financial Regulation Commissioner Russell Weigel this week, asking him to do whatever possible to help Floridians impacted by the recent collapse of FTX.
FTX recently declared bankruptcy after it was found to have mishandled customer funds, resulting in a swift crash. Former FTX CEO Sam Bankman-Fried has since been arrested.
Patronis took aim at the disgraced exec in the letter, noting that "outside of good PR, he was also very effective at giving money (over $40 million) to politicians who were specifically affiliated with the Democratic Party."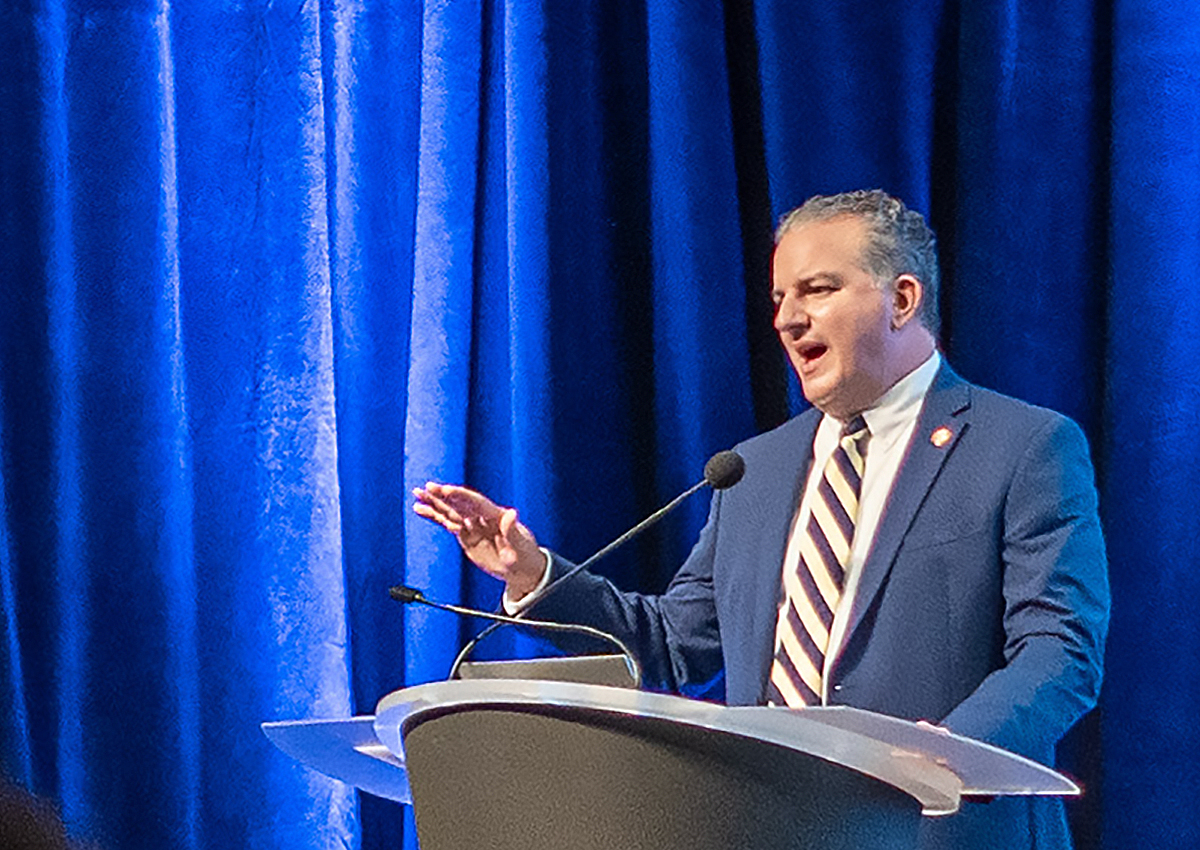 He requested the state take a "proactive approach" to claw back money lost by Floridians.
"As the Florida Office of Financial Regulation (OFR) is the main entity charged with protecting Florida consumers from fraud within the financial services sector, it is my expectation the agency is using every tool at its disposal to ensure Floridians who had their money stolen are not lost in the fog of war," he wrote.
Patronis also said that if OFR needs any "investigatory support" then his office is "prepared to assist."
"A collapse this size can only happen when leadership is stealing people's money, and we need to make sure we're doing everything possible to help Floridians who may have been impacted by this house of cards," he wrote.
Fire Rx
Agriculture Commissioner Wilton Simpson and the Florida Forest Service hailed the importance of prescribed fires as a forest management tool during Prescribed Fire Awareness Week, which ran from Jan. 22-28.
"Florida leads the nation in the use of prescribed fire as a safe and controlled way to protect the lands we love and the communities we live in," Simpson said in a released statement.
"Prescribed burns are a vital tool that protects our communities by clearing overgrowth that fuels catastrophic wildfires and our natural resources by fostering new growth to keep our forests healthy and biodiversity protected. Florida's Prescribed Fire Awareness Week is a great reminder to all Floridians of the importance of prescribed fire and the important work that land managers across our state do to keep us safe."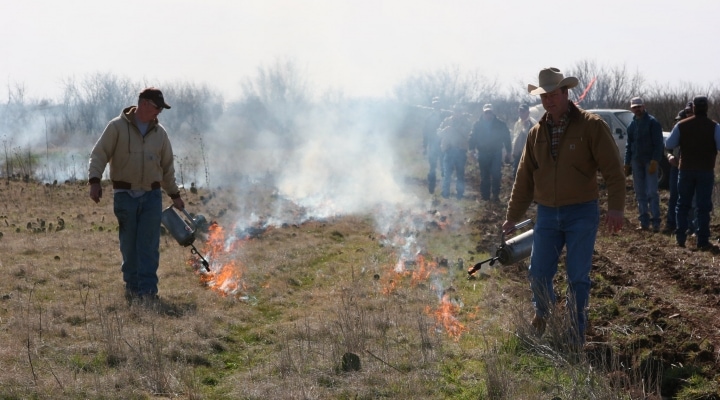 Florida allowed for 93,000 open burn authorizations in 2021, the most in the country, which helped treat more than 2.3 million acres.
"Prescribed fire allows us to choose the conditions and areas we burn," said Johnny Sabo, Interim Director of the Florida Forest Service. "Each prescribed fire is carefully planned and applied to forests or grasslands to support the protection of the community, firefighters, native habitats and wildlife dependent on fire."
Visit the FFS website to see a map of active burns in the state.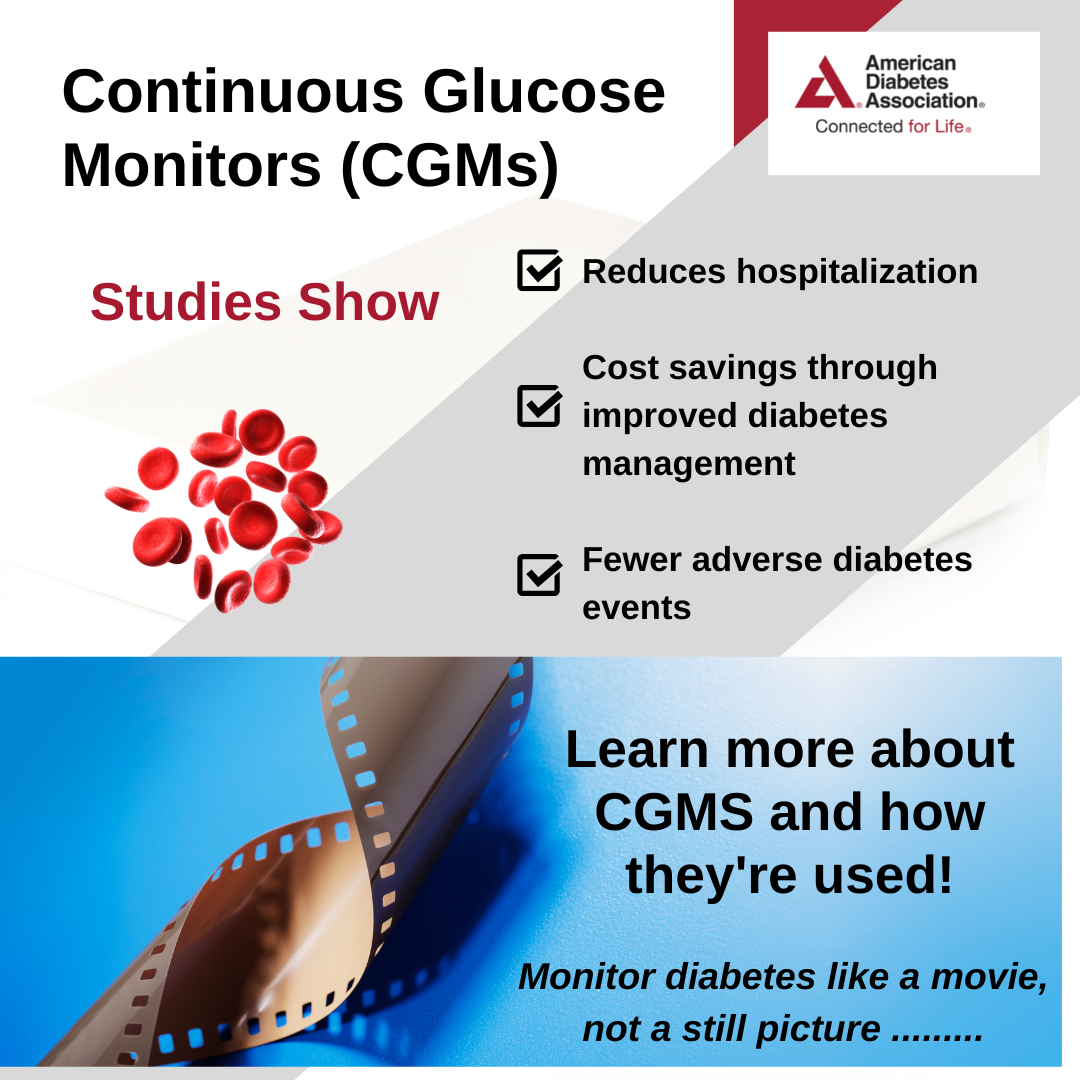 Instagram of the week
The week in appointments
Agency for Health Care Administration — The DeSantis administration made interim AHCA Secretary Jason Weida permanent this week. A graduate of the University of Connecticut College of Law, Weida was hired as the assistant deputy secretary for Medicaid policy and quality. He was named Chief of Staff over the Summer after his predecessor, Cody Farrill, left for the Governor's Office. He has served as interim Secretary since former AHCA Secretary Simone Marstiller left the position Dec. 30.
Agency for Persons with Disabilities — Taylor Hatch was named the Director of the Agency for Persons with Disabilities (APD). Hatch previously served as the Department of Children and Families Assistant Secretary for Economic Self-Sufficiency and as the Director of Workforce Services at the Department of Economic Opportunity. She was also integral in launching First Lady Casey DeSantis' Hope Florida initiative. She graduated from Florida State University. She was FSU Varsity Coed Cheerleader Captain and was on the dean's list. She also served on the FSU Student Athletic Advisory Committee, Collegiate Merchandising Association, and was in Phi Mu Sorority.
Enterprise Florida, Inc. (EFI) — Laura DiBella was named the Secretary of Commerce and President and CEO of EFI. DiBella has served as the Deputy Secretary of EFI and has helped to secure the relocations of several companies to Florida, as well as organizing the Southeastern United States-Japan conference. She previously served as the Executive Director of the Florida Harbor Pilots Association, Port Director of the Fernandina Ocean Highway and Port Authority, and the Executive Director of the Nassau County Economic Development Board.
EFI Board of Directors Vice Chair — DeSantis nominated Freddie Figgers to serve as Vice Chair of the EFI Board of Directors. Figgers, who currently serves on the EFI Board, is an entrepreneur and Gadsden County native who played an integral part in bringing high-speed internet to the Gadsden County area through his telecoms company Figgers Communication. When he received a license in 2011, at 21, he was the youngest telecom operator in the United States. Figgers also runs The Figgers Foundation, which focuses on improving the quality of education in schools by providing low-income communities with access to technology and health products and services.
VISIT FLORIDA — DeSantis reappointed Dana Young President and CEO of VISIT FLORIDA. Young graduated from Florida State University with a political science degree and graduated from the University of Virginia School of Law in 1993. A sixth-generation Floridian and Tallahassee native, Young served six years in the state House and two years in the Senate. DeSantis appointed her to the VISIT FLORIDA post in 2019.
Volunteer Florida — DeSantis reappointed Josefina Tamayo CEO of Volunteer Florida. Tamayo was born in Santiago de Cuba, Cuba. After fleeing Cuba under Fidel Castro, she and her parents settled in Milledgeville, Georgia She graduated with a bachelor's degree from Emory University and her law degree from Georgia State University. Tamayo was the first Cuban American woman appointed to serve as Circuit Judge on the 2nd Judicial Circuit.
Department of Management Services—DeSantis reappointed Pedro Allende as DMS Secretary. Before joining the DeSantis administration, Allende served as Deputy Assistant Secretary for Infrastructure, Risk and Resilience Policy with the Office of Strategy, Policy and Plans at the U.S. Department of Homeland Security (DHS). He also served as the Senior Adviser and Director of Strategic Initiatives in the Office of Cybersecurity, Energy Security, and Emergency Response at the U.S. Department of Energy, and as counselor to the Secretary and White House Liaison at the U.S. Department of Labor. Allende earned bachelor's degrees in political science and economics from the University of Florida. He went on to earn a master's degree from UF as well as a law degree. He is fluent in English and Spanish.
Department of Business and Professional Regulation — DeSantis reappointed Melanie Griffin as DBPR Secretary. Before being appointed in December 2021, Griffin was a lawyer with Shumaker, Loop & Kendrick and was the founder of Spread Your Sunshine. The company provided speaking and professional training services and also designed, manufactured and sold inspirational products and gifts. She graduated from FSU.
Department of Veterans' Affairs — DeSantis reappointed Retired Marine Corps Major Gen. James S. "Hammer" Hartsell Executive Director of the DVA. Hartsell served in the U.S. Marine Corps for 37 years of active and reserve duty, beginning as an enlisted Marine in 1981 and completing a distinguished and highly decorated military career as a Major General. He was mobilized in support of Operation Iraqi Freedom 1 and awarded the Meritorious Service Medal. He was mobilized again and deployed for Operation Iraqi Freedom 2 and awarded the Bronze Star and Combat Action Ribbon. He was also mobilized and deployed to Afghanistan for Operation Enduring Freedom and was later awarded the Legion of Merit and Combat Action Ribbon.
Florida Lottery — DeSantis reappointed John Davis Lottery Secretary. Before joining the Lottery, Davis served as the executive vice president of the Orlando Regional Chamber of Commerce and as President of the African American Chamber of Commerce of Central Florida before leading the Florida Lottery. Davis earned his bachelor's degree in political science from Florida State University and was an FSU football player.
Department of Revenue — DeSantis reappointed Jim Zingale as the Executive Director of the DOR. Before rejoining the state, Zingale had served as the Research Director of the Safety Net Hospital Alliance of Florida and was also a consultant with Capitol Hill Group and Deloitte. Zingale had a lengthy state career. He served as the Interim Executive Director of the Florida Agency for Enterprise Information Technology and worked for 16 years at the Department of Revenue, seven of which he served as the Executive Director.
SBA Investment Advisory Council — Patronis appointed Ken Jones to the Florida State Board of Administration Investment Advisory Council. Jones is the founder and managing partner of Third Lake Partners, a global private firm dedicated to investment management and capital deployment for numerous private clients. He and his firm invest capital into a broad array of asset classes including alternative investments such as real estate, private equity, private credit and venture capital. He previously founded and served as Chairman and CEO of TL Capital, the asset management and investment arm for a U.S.-based private family. Jones also has extensive experience in legal, government and managerial roles.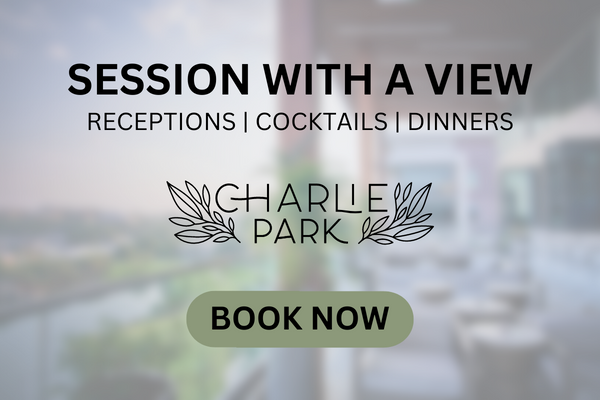 Oversight
U.S. Reps. Maxwell Frost and Jared Moskowitz have joined the House Committee on Oversight and Accountability, a panel whose broad jurisdiction and legislative authority make it one of the most influential and powerful panels in the chamber.
Both also serve as Vice Chairs of the congressional Gun Violence Task Force. Frost, the first Gen Z member of Congress, said he will fight for transparency and against "Republicans' extremist attempts" to politicize the Committee's work.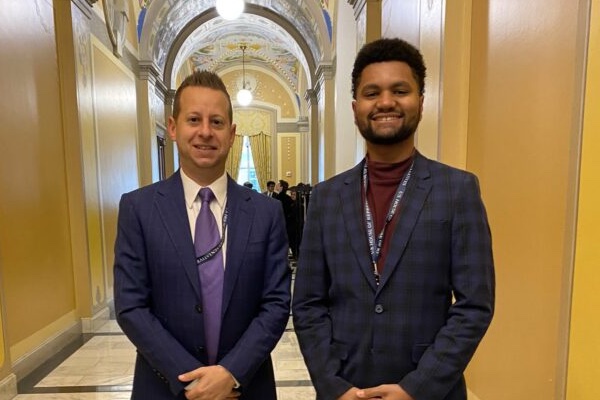 "The people of Orlando and Central Florida sent me here to get work done and deliver results — that's exactly what I intend to do (and alongside) my colleagues, we will hold extremist leaders, special interests, and corporations accountable in our fight for affordable housing, abortion rights, justice reform and more," he said.
Moskowitz, who also secured a seat on the House Committee on Foreign Affairs, similarly decried the behavior of GOP lawmakers, who are determined to "push conspiracy theories and turn the Committee into (a) Barnum Bailey circus show."
He said, "I was elected to promote normalcy and good governance. I'm here to get things done (and) believe in government oversight. However, we need oversight that's necessary and rooted in good government — not oversight rooted in pizza gate, Hunter Biden's laptop, bar mitzvah video and Jewish space lasers."
New year, new you
The Florida Statewide Guardian ad Litem Office is getting a makeover.
The program that stands for abused, abandoned, and neglected children in the courtroom, including 37,000 in 2021, announced a "new logo and brand identity" this week.
"Although we will have a new brand, our values and focus will not change. We are pivoting to something greater," said Dennis Moore, Statewide Guardian ad Litem Office Executive Director. "Our new brand, associated only with Florida, will help us reach more people and partners. The new identity will now incorporate all aspects of what the Statewide Florida Guardian ad Litem Office does, including the independent legal representation of abused and neglected children."

The office's new logo consists of an uppercase 'G,' with the left side in royal blue and the left side in the shape of the state of Florida and in yellow. The gap between the sides forms a heart, in white.
"Florida has become a leader in child welfare representation across the country, with proven outcomes based on data and evidence. The new branding will allow us to communicate our efforts better and help others understand who we are and what we do," Moore said. "It takes teamwork to get the gold-standard results Florida has obtained. A team consisting of a Guardian ad Litem Attorney, a child welfare professional, and hopefully a Guardian ad Litem trained volunteer from that child's community."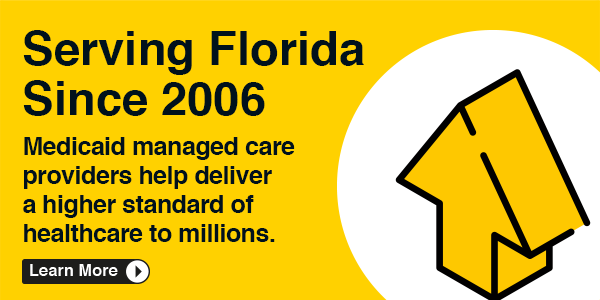 Gimme shelter
A pair of Democrats filed legislation to spur public K-12 schools to get equipped with solar technology and energy efficiency improvements.
Rep. Joe Casello of Boynton Beach and Sen. Lori Berman of Lantana filed HB 195 and SB 178, respectively, which would allow schools to be exempted from caps on school construction funds to receive up to $2 million for energy efficiency improvements.
They said the changes are necessary to help schools — most of which double as hurricane shelters — have an alternative power source during and after a storm.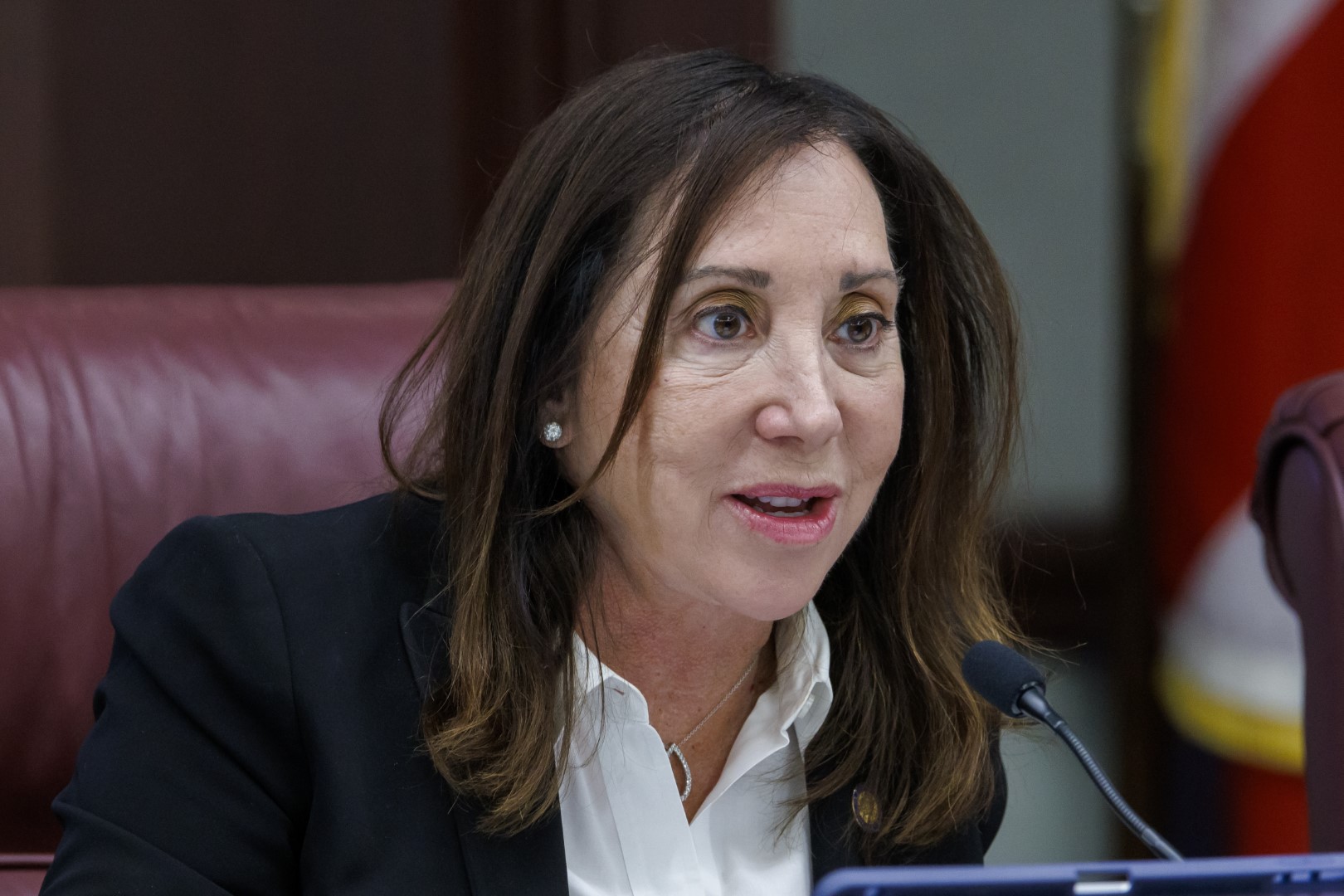 "When it comes to school resiliency, we cannot let Florida fall behind," Casello said in a news release. "HB 195 is common sense legislation that will give our schools the needed tools to prepare for extreme weather events as well as support affordable clean energy."
Similar bills were filed last year but didn't gain traction. Since then, Hurricane Ian bashed Southwest Florida, where many residents rode out the storm in shelters.
"Every year, Florida faces the prospect of grid-disrupting natural disasters," Berman said. "When our residents enter emergency shelters, they expect, at the very least, to be kept safe and have access to power. This legislation will seize on the opportunity to create more self-powered centers of refuge and build a greener, more resilient Florida."
All available options
Rep. Kristen Arrington and Sen. Shevrin Jones filed bills this week that could help public school students aim for in-demand jobs.
The bills (HB 141/SB 196) would require middle and high school guidance counselors to inform students about what job skills employers are looking for and the educational opportunities available to learn them, such as postsecondary degrees in technical fields.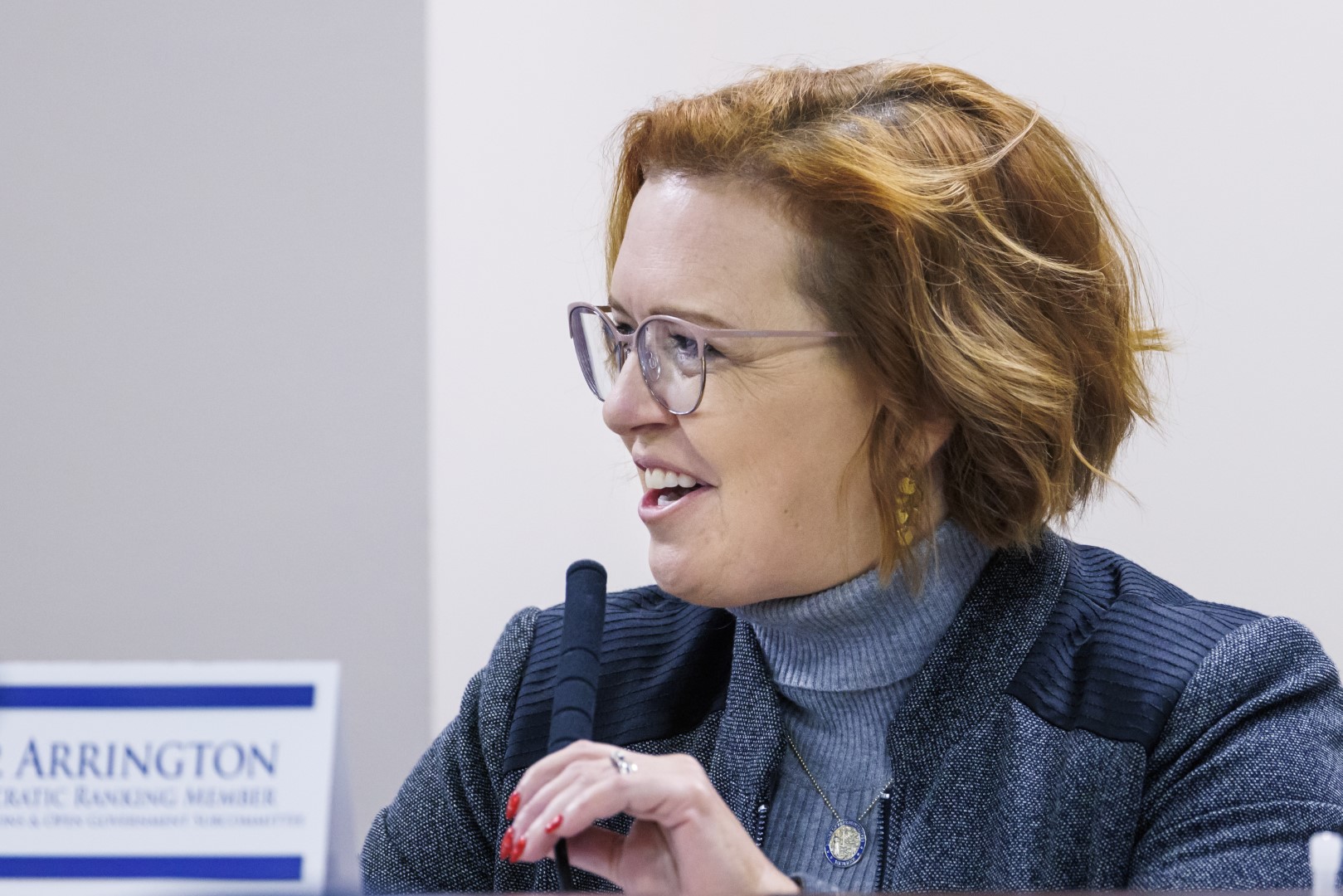 "This legislation will ensure all students and their parents know of the education pathways available close to home post-graduation — besides a traditional university education. Additionally, this information must be presented in a language understandable to both parties so they can make the best decisions for their future," Arrington said.
"Sen. Jones is passionate about our students and their education opportunities; I am looking forward to working with him to get this legislation across the finish line during the 2023 session, as it passed unanimously in the House last year but died in messages in the Senate."
Jones added, "In today's fast-changing environment, it's important that our students know about all of the career opportunities that are available to them and then ensure that they have the skills to compete in today's labor market for those jobs. This legislation is designed to do just that.
"It acknowledges that a four-year university degree is not the only path available to students and is specifically designed to highlight alternative options for students to pursue a well-paying career. I believe that when students are aware of all of their options, students will be better able to find what best fits their interests."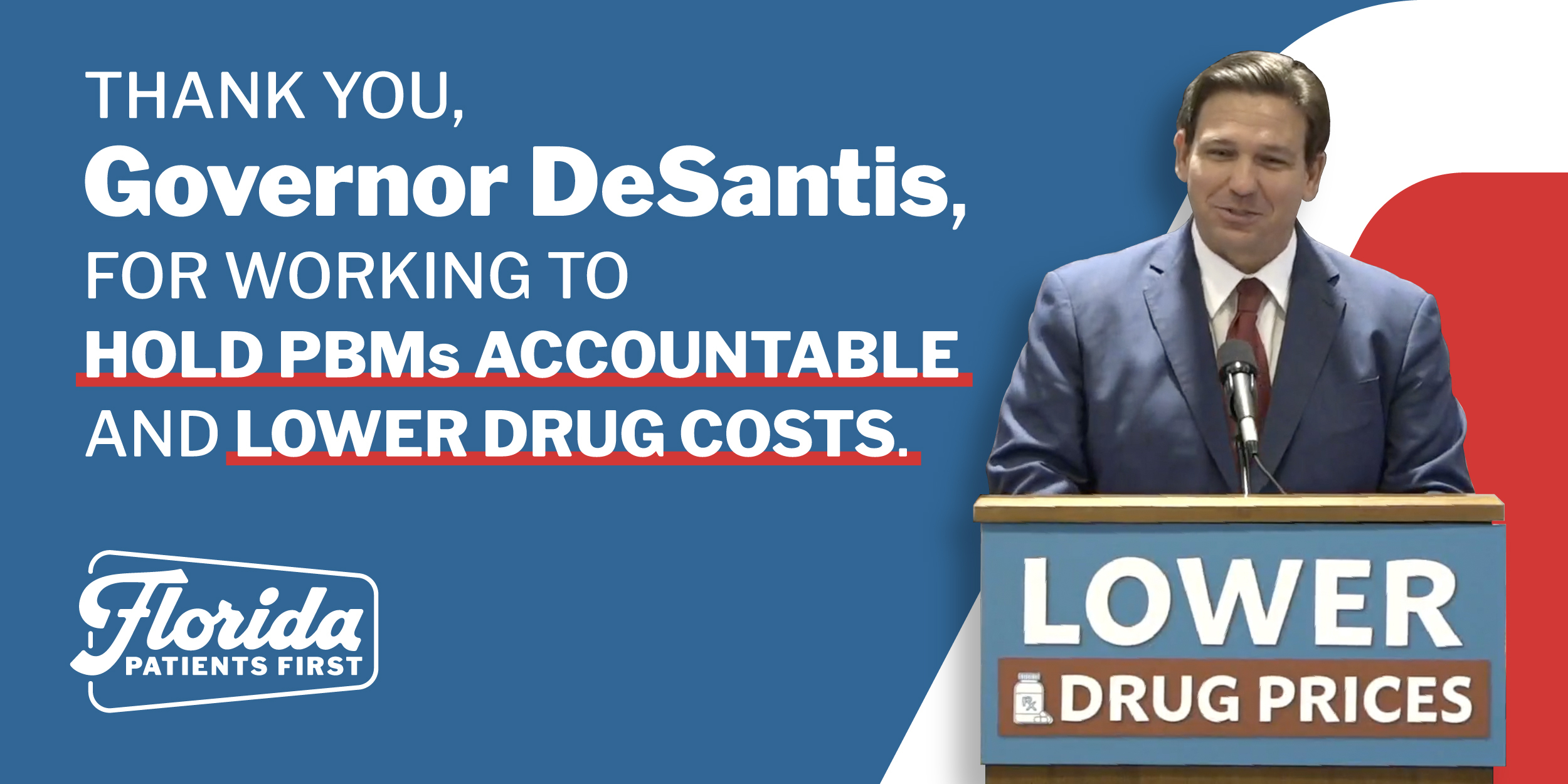 'Legislative Champion'
Sen. Ana Maria Rodriguez picked up a trophy this week during The Greater Miami Chamber of Commerce's Tallahassee Fly-in reception.
The Doral Republican, who leads the Miami-Dade legislative delegation, was recognized as the organization's 2023 Legislative Champion.
The Chamber said she earned the award for her efforts on workforce housing issues, specifically a bill she sponsored last Session that would have authorized counties and municipalities to adopt ordinances to grant ad valorem tax exemptions to property owners whose properties are used to provide affordable housing.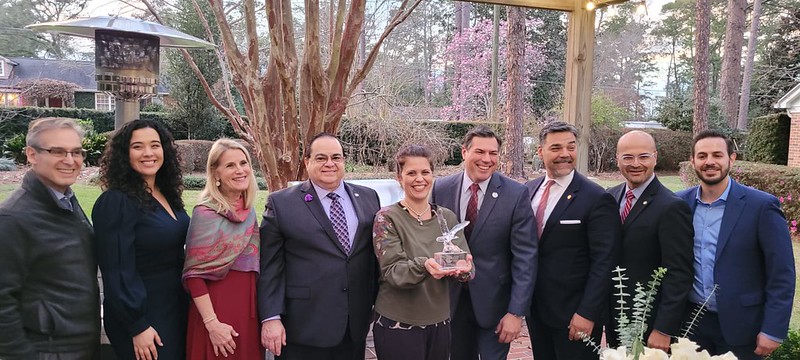 "It is an honor for the Greater Miami Chamber of Commerce to give this award to Sen. Ana Maria Rodriguez, a Leadership Miami graduate who has been a champion in supporting affordable housing legislation for Greater Miami," said Alfred Sanchez, president and CEO of the Greater Miami Chamber of Commerce.
The Legislative Champion Award was set up in 2020 and past winners include former Reps. Vance Aloupis, Nicholas X. Duran and Rep. Demi Busatta Cabrera.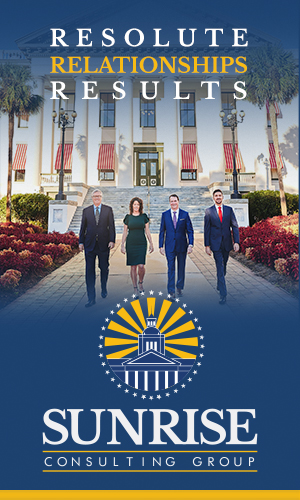 Jobs, jobs, jobs
There's a bipartisan effort this year to change the laws regarding the regulation of cosmetologists and barbers.
Homestead Democratic Rep. Kevin Chambliss and Lake Mary Republican Rep. Rachel Lora Saunders Plakon filed a bill (HB 489) this week that would amend state law to reduce from five years to three years the period for a criminal background check.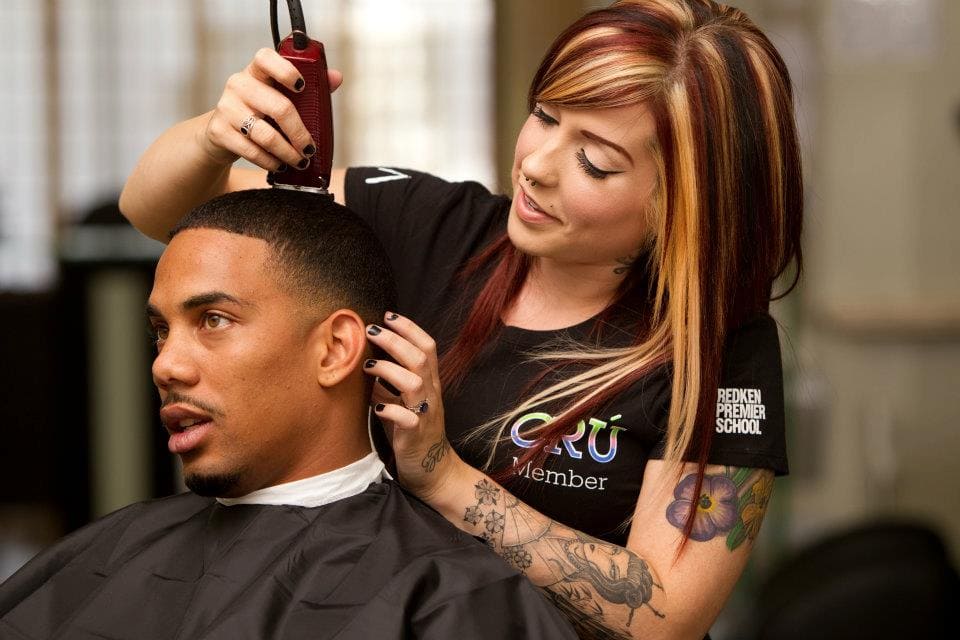 The bill also requires the Barber's Board and Board of Cosmetology to approve educational program credits received from vocational training programs or industry certification programs offered in any correctional institution or facility to satisfy training requirements for licensure.
"Good, solid employment is one of the best ways in which we can reduce the recidivism rate for returning citizens. As returning citizens come back to our communities, we should be giving them the best chance possible to become a productive, law-abiding citizen that has the ability to take care of themselves and or their family," Chambliss said in a prepared statement.
Plakon agreed, "This bill will reduce recidivism and encourage redemption when appropriate."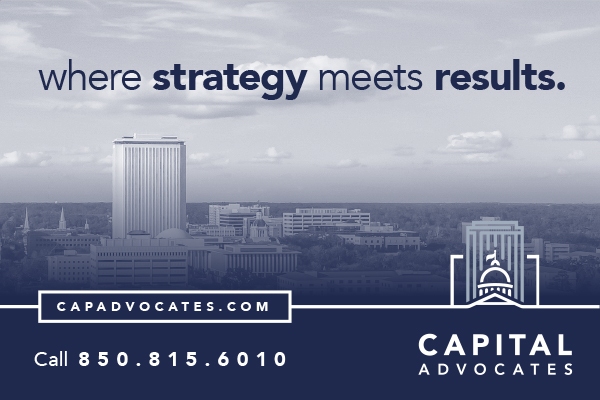 Bare necessities
Democrat Rep. Dianne Hart continues her efforts to create an "Inmate Bill of Rights," and filed HB 357 this week.
The bill sets up a list of fundamental rights that incarcerated people are entitled to and requires the Department of Corrections (DOC) to supply a written copy of the rights to prisoners. Included on the list are items such as soap, toothpaste and feminine hygiene products.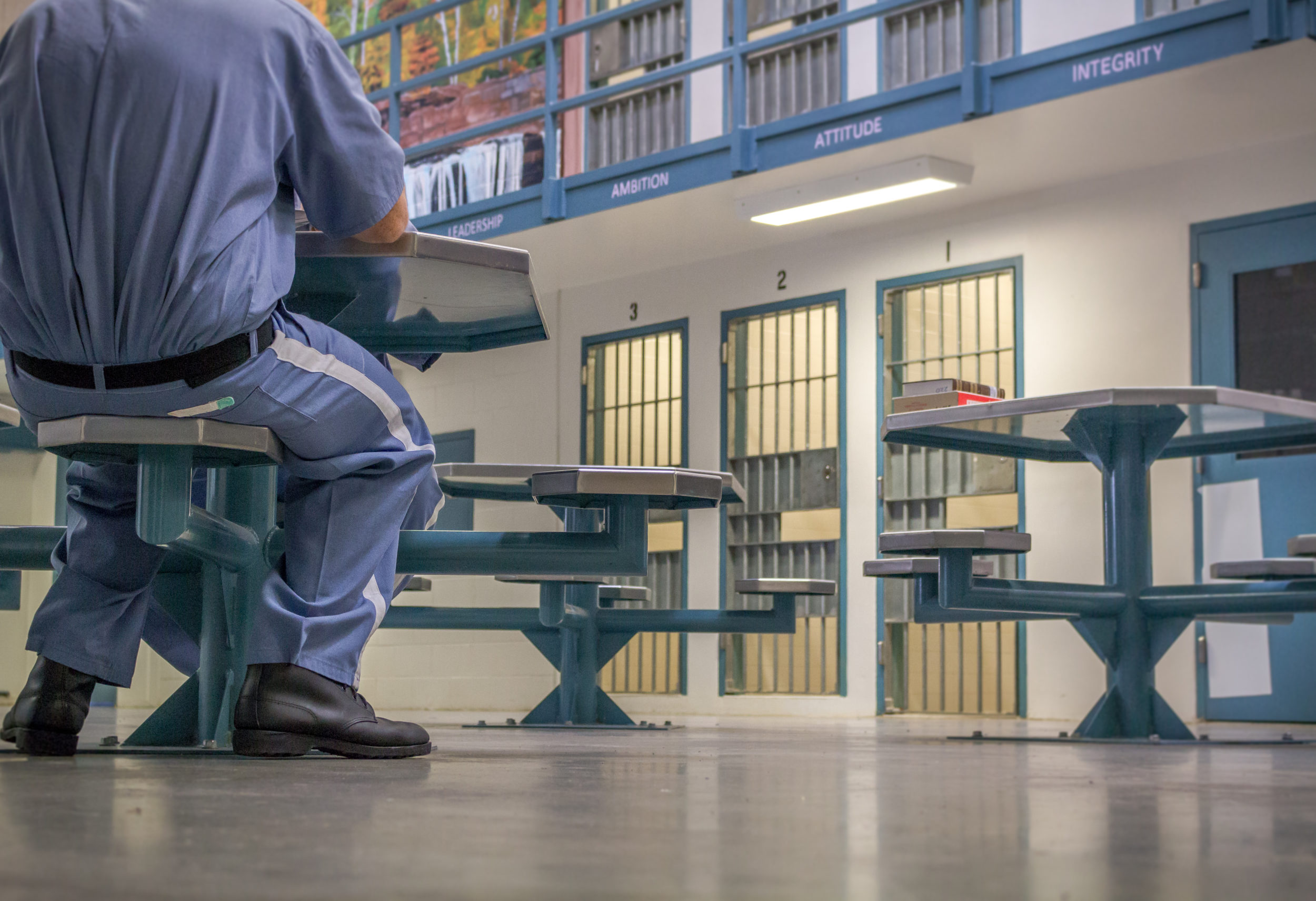 "Just because a person is incarcerated, doesn't mean that they are not human. Everyone regardless of their incarceration status should be treated humanely and fairly. This bill creates a bill of rights so that those in DOC's custody are aware of what their rights are," she said in a prepared release.
"This bill brings accountability to those who look to violate the humanity of incarcerated individuals and help the (DOC) address the needs of inmates by clearly stating what someone incarcerated in our system is entitled."
The proposal has the support of Broward County Public Defender Gordon Weeks.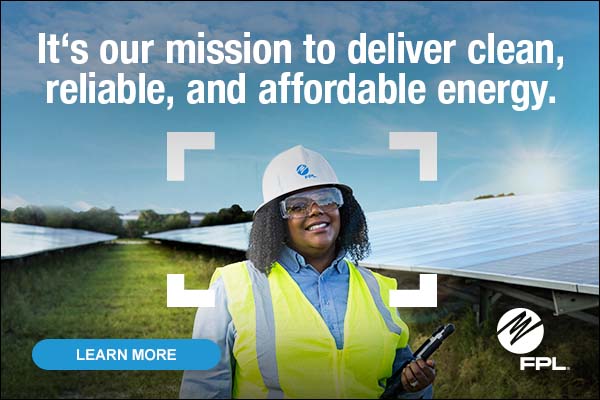 Murderers?
Following the arrest of five former Memphis police officers accused of murdering Tyre Nichols earlier this month, the Florida Police Chiefs Association spoke out to condemn their actions.
"On behalf of the more than 1,300 law enforcement leaders and members of the Florida Police Chiefs Association, we offer our heartfelt sympathies to the family of Tyre Nichols," said FPCA President Chief Keith Touchberry of the Fellsmere Police Department. "Mr. Nichol's death was tragic and unnecessary."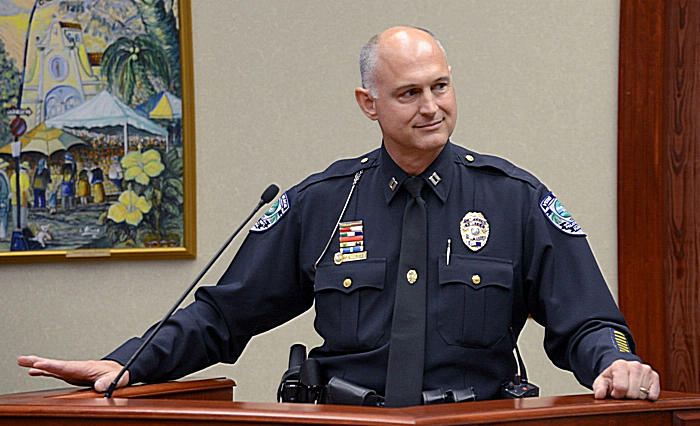 Touchberry said police training and policies in Florida "do not support what happened to Mr. Nichols. Our training directs officers to de-escalate situations whenever possible and especially after a subject is in custody."
Nichols and the five former Memphis police officers are Black. Nichols was returning home during lunch and was unarmed. During his detention for alleged reckless driving Jan. 7, he was severely beaten, pepper sprayed and tased. Nichols died from his injuries three days later. The case has gained national attention, including from President Joe Biden.
"We appreciate that there is an ongoing investigation and we trust that it will be thorough. We applaud the decisive action of Chief Cerelyn Davis who quickly moved to fire the five officers involved for 'excessive use of force, duty to intervene, and duty to render aid,'" Touchberry said.
"Based on what we know, the actions and conduct of the officers involved were not in keeping with the high standards of conduct demanded by our profession. We do know that the actions of these officers on that day are not representative of the true character and professionalism of the overwhelming majority of the dedicated law enforcement professionals serving their communities across our country."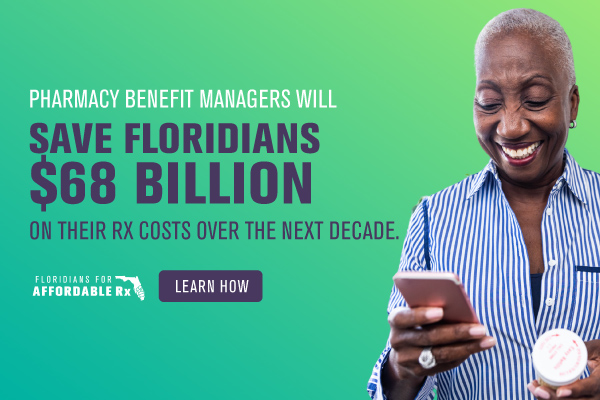 Big turnout
More than 1,400 students converged in the Al Lawson Jr. Multipurpose Center and Teaching Gymnasium on Wednesday to interview for full-time jobs and internships.
Students held interviews with recruiters from 170 organizations, which included county governments, school districts, police departments, federal agencies, private corporations, and nonprofits during the Spring 2023 All-Majors Career & Internship Expo.
Robert Williamson, a pre-biomedical engineering student from Tampa, said he gained invaluable insight into career options after he spoke to recruiters from CVS Health, Mayo Clinic, Cooper Surgical and other companies.
"It's honestly been just a wonderful experience. I talked to a couple of companies. They've offered some internships that I can apply for, and they really liked what I was doing," Williamson said.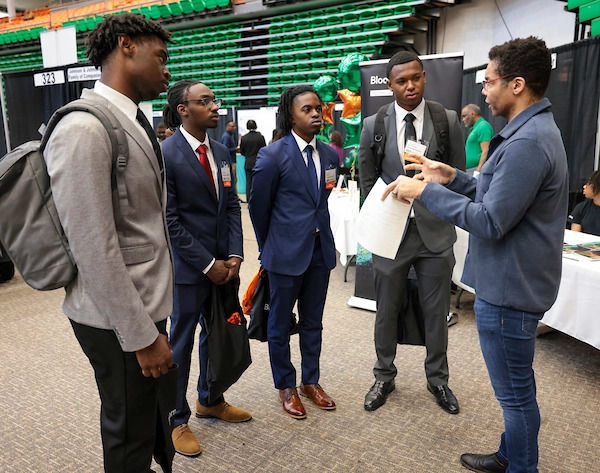 He and other students pursuing STEM degrees also attended the STEM Career & Internship Fair at the FAMU-FSU College of Engineering this week. Florida State University organized that event.
Ahead of the internship fairs, hundreds of FAMU students took part in the JCPenney Suit-Up to get outfits ahead of the Expo.
Career and Professional Development Center Director Bill Means, Ed.D., said the Spring Expo is traditionally smaller than the fall event. However, he was pleased that, despite the inclement weather, students turned out in good numbers.
"These students are so motivated," Means said. "I'm so impressed."
Capitol directions
Ron DeSantis — Crossways arrow — Top Gov and gas stove merch may make money, but we're not sure if they make Presidents.
College Board — Down arrow — They could use an AP Government Relations course right about now.
Andrew Warren — Down arrow — We get it, but it's time to start logging billable hours.
Wilton Simpson — Up arrow — Imagine that: an Ag Department that is focused on Florida agriculture.
Ray Rod — Crossways arrow — If he looks woke, then we've gone too far.
Kathleen Passidomo — Crossways arrow — She's going to need a new shed just for ceremonial shovels.
Apartment industry — Up arrow — Call the architect. The cash is coming.
Joe Gruters — Up arrow — A question for the money man: Does a "Complete and Total Endorsement" exceed the cap on in-kind contributions?
Blaise Ingoglia, Toby Overdorf — Up arrow — It's like TurboTax Audit Defense, but state-funded.
Ana Maria Rodriguez — Up arrow — That's a pretty cool trophy.
Mike Caruso — Up arrow — Enough is enough, indeed.
FEA — Crossways arrow — The yearly battles are tiring, but they work wonders for membership numbers.
Local officials — Down arrow — Start looking for a CPA.
Rocky Hanna — Down arrow — "It is not enough to obey him: you must love him." Or did we ban that one?
Ruth Ben-Ghiat — Down arrow — "Don't Say Roblox."
Bail reform — Down arrow — It's when the bondsman starts accepting Apple Pay.
Florida Wildlife Corridor — Up arrow — "It will be our Central Park" … times a million.
Everglades Coalition — Down arrow — The Ft. Lauderdale Marriott Coral Springs also hosted the Situational Irony Conference this week.
Florida Democrats — Up arrow — Why? Because they dodged a bullet when Jeremy Matlow dropped out.
Gadsden Co. — Up arrow — Their new lobbyist knows his way around the halls of power.
City & State — Down arrow — What's a future House Speaker gotta do to make the Top 100?
James Madison Institute — Up arrow — They know how to throw a dinner party.
Toni Morrison — Crossways arrow — Banned from the media center, climbing the charts on Amazon.
Cleavage — Down arrow — Maybe once you term out.