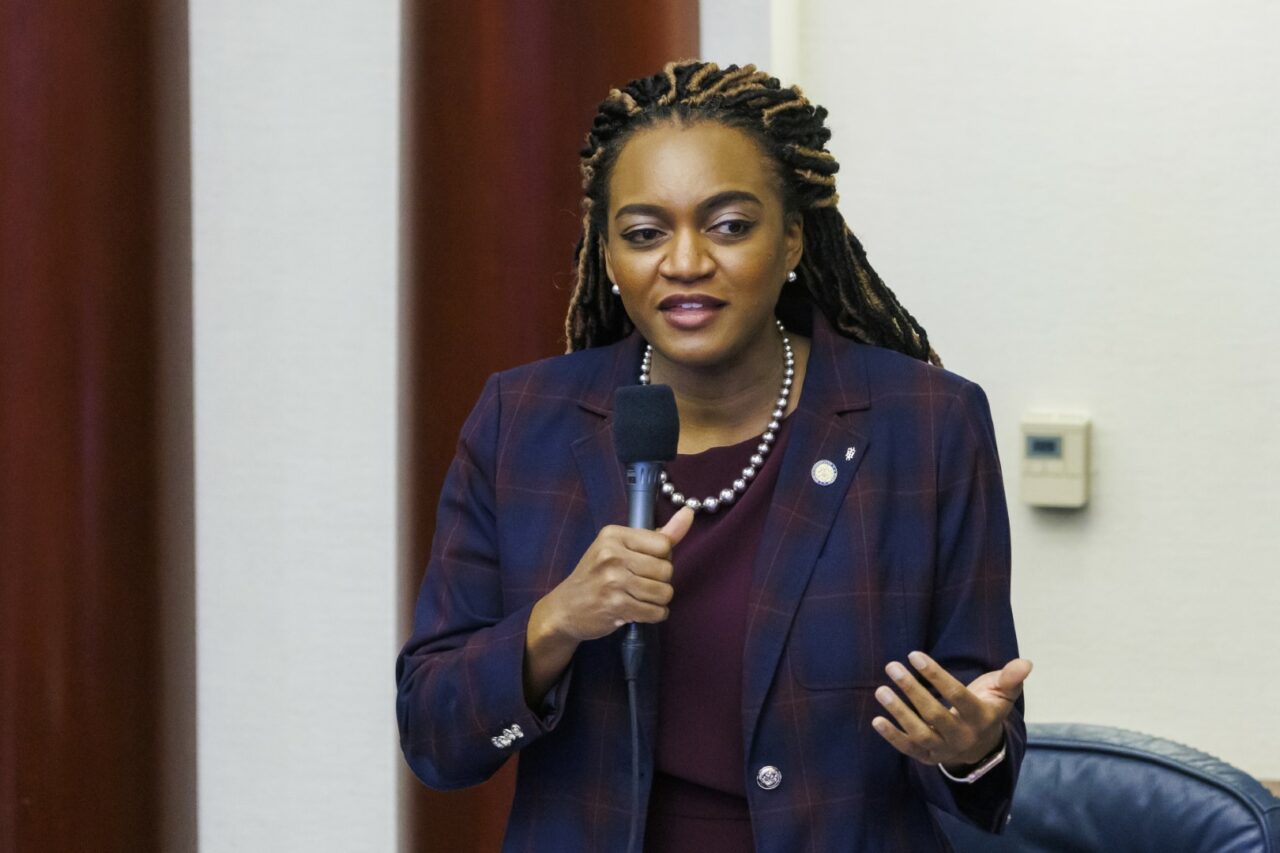 'Today it's Black history and tomorrow it's Mickey Mouse and the next day its gas stoves.'
Black Democrats are decrying Gov. Ron DeSantis' decision to reject an Advanced Placement African American history course because it included critical race theory concepts banned in Florida classrooms, and civil rights lawyer Benjamin Crump says he'll file a lawsuit over the matter if the course isn't ultimately accepted.
"We're here to give notice to Gov. DeSantis that if he does not negotiate with the College Board to allow AP African American Studies to be taught in the classrooms across the state of Florida that these three young people will be the lead plaintiffs in a historic lawsuit," Crump said during a press conference in the Capitol on Wednesday, referring to three students.
In rejecting the course, DeSantis pointed to a syllabus that included concepts such as "queer theory," and reparations for African Americans that violate state law prohibiting "critical race theory" from being taught in K-12 schools. The course was declared to "have no educational value."
DeSantis and Education Commissioner Manny Diaz have noted state law requires the teaching of African American history and stressed they're not banning the teaching of all Black history, just the AP course.
But Black Democrats who spoke ahead of Crump at the press conference said those requirements in state law aren't enforced and still questioned the intent of DeSantis' move.
"There are 2.8 million students sitting in Florida public schools right now knowing that their Governor does not want them to learn about black history," said Rep. Michelle Rayner-Goolsby, a St. Petersburg Democrat.
Diaz pushed back on that assessment.
"WRONG. Those 2.8 million students are REQUIRED BY LAW to learn African American history," Diaz posted on Twitter in response. "They are not, however, required to learn about queer theory and other forms of one-sided indoctrination."
The AP African American Studies course is a pilot program being taught in 60 schools across the country, including at Florida State University High School in Tallahassee. The College Board, which administers AP courses, emphasized the course is still in the pilot phase and changes were still being made to the final version, which is set to be released Feb. 1.
"Like all new AP courses, AP African American Studies is undergoing a rigorous, multi-year pilot phase, collecting feedback from teachers, students, scholars and policymakers," a statement from the College Board reads.
"The process of piloting and revising course frameworks is a standard part of any new AP course, and frameworks often change significantly as a result. We will publicly release the updated course framework when it is completed and well before this class is widely available in American high schools. We look forward to bringing this rich and inspiring exploration of African-American history and culture to students across the country."
House Democratic Leader Fentrice Driskell of Tampa suggested the changes will likely pass muster with DeSantis' administration, "But at what cost? And are we really okay with Ron DeSantis deciding what's acceptable for American students across the country about Black history?"
Driskell claimed the move was another attempt by DeSantis to attract headlines as he ramps up for a 2024 presidential bid.
"He will try to draw attention in a dozen directions. And today it's Black history and tomorrow it's Mickey Mouse and the next day it's gas stoves. But we must stay focused," Driskell said. "We must use every second (between now and the election) to do the work and make sure a man who says that an AP African American history class has no educational value never sets foot in the oval office."