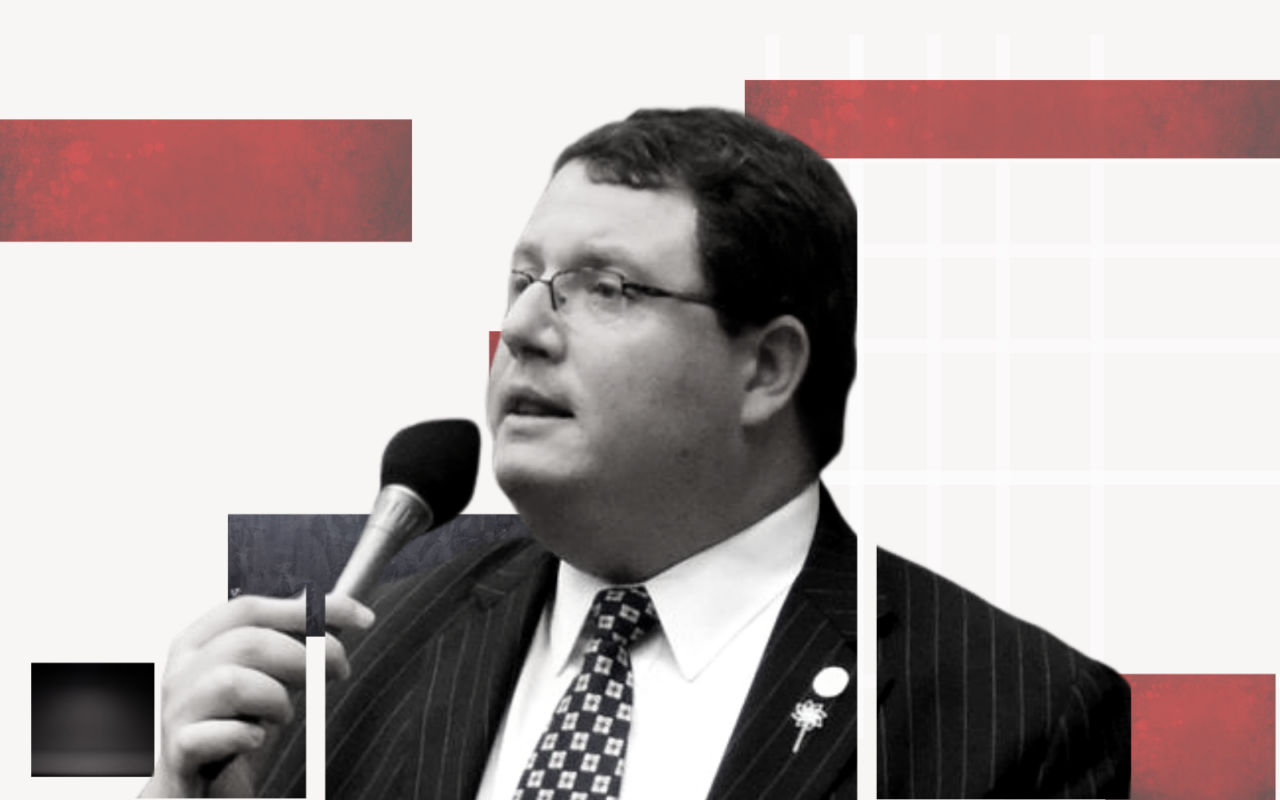 The social conservative group called him an 'absolute warrior.'
The 2024 election cycle just started, but the Florida Family Policy Council is already taking sides in a Senate Primary.
Florida Family Action will back Rep. Randy Fine in Senate District 19.
"Randy Fine has been an absolute warrior for life, parental rights and opposing the sexualization of children," said John Stemberger, president of Florida Family Action. "His combination of fierce passion with skilled strategy and messaging has made him one of the strongest allies in Tallahassee and one of the Left's most feared opponents."
Fine, a Palm Bay Republican, filed last week for the open Senate seat. Sen. Debbie Mayfield, the Rockledge Republican representing the district now, cannot run for the seat again thanks to term limits.
Fine just started his fourth term in the House, where he has often carried priorities for the conservative flank of the party and for Gov. Ron DeSantis.
He sponsored DeSantis' plan to dissolve the Reedy Creek Improvement District. The district essentially allows the Disney corporation to self-govern at the Walt Disney World property. Fine openly said the legislation aimed to punish Disney for opposing a controversial parental rights in education bill.
Fine also has championed an expansion of school choice and restricting topics like critical race theory in Florida classrooms.
The representative also led local criticism last year of Space Coast Pride for hosting and inviting families to a drag queen story event. Fine alluded to the culture war issue when he announced his candidacy.
"While we have made amazing progress on so many levels, we now find ourselves facing fights we could hardly have imagined eight years ago — should drag queen story time happen in our schools and town square? Can the decision of our Maker and science be overridden by a surgeon who mutilates a child?" he said.
He's the first candidate to file for the Senate seat, though political leaders expect others to run as well, including Rep. Tyler Sirois, a Merritt Island Republican.
The endorsement from Stemberger and the political arm of the Florida Family Policy Council helps Fine to shore up his credentials early as the social conservative in the race.
"Incredibly grateful for the support!" Fine tweeted after the endorsement.