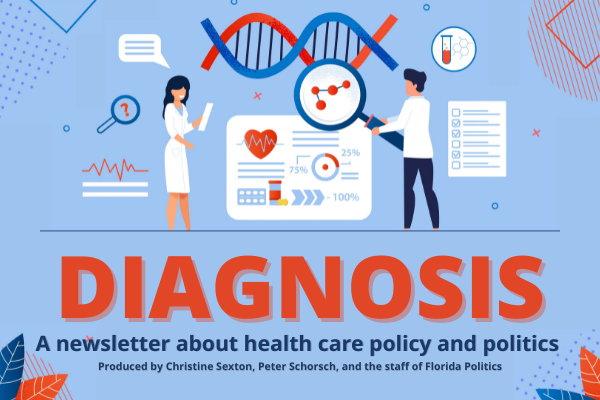 It's time again to check the pulse — of Florida's health care policy and politics.
Welcome back to Diagnosis, a vertical that focuses on the crossroads of health care policy and politics.
— Record-breaking enrollment —
Republican legislative leaders and Gov. Ron DeSantis aren't proponents of the Affordable Care Act.
But Florida residents flock to the federal health insurance exchange (HealthCare.gov) to enroll in a so-called Obamacare plan.
More than 3.22 million Florida residents enrolled in an Obamacare plan through the federal health insurance exchange during the 2023 open enrollment period, according to the Centers for Medicare and Medicaid Services (CMS).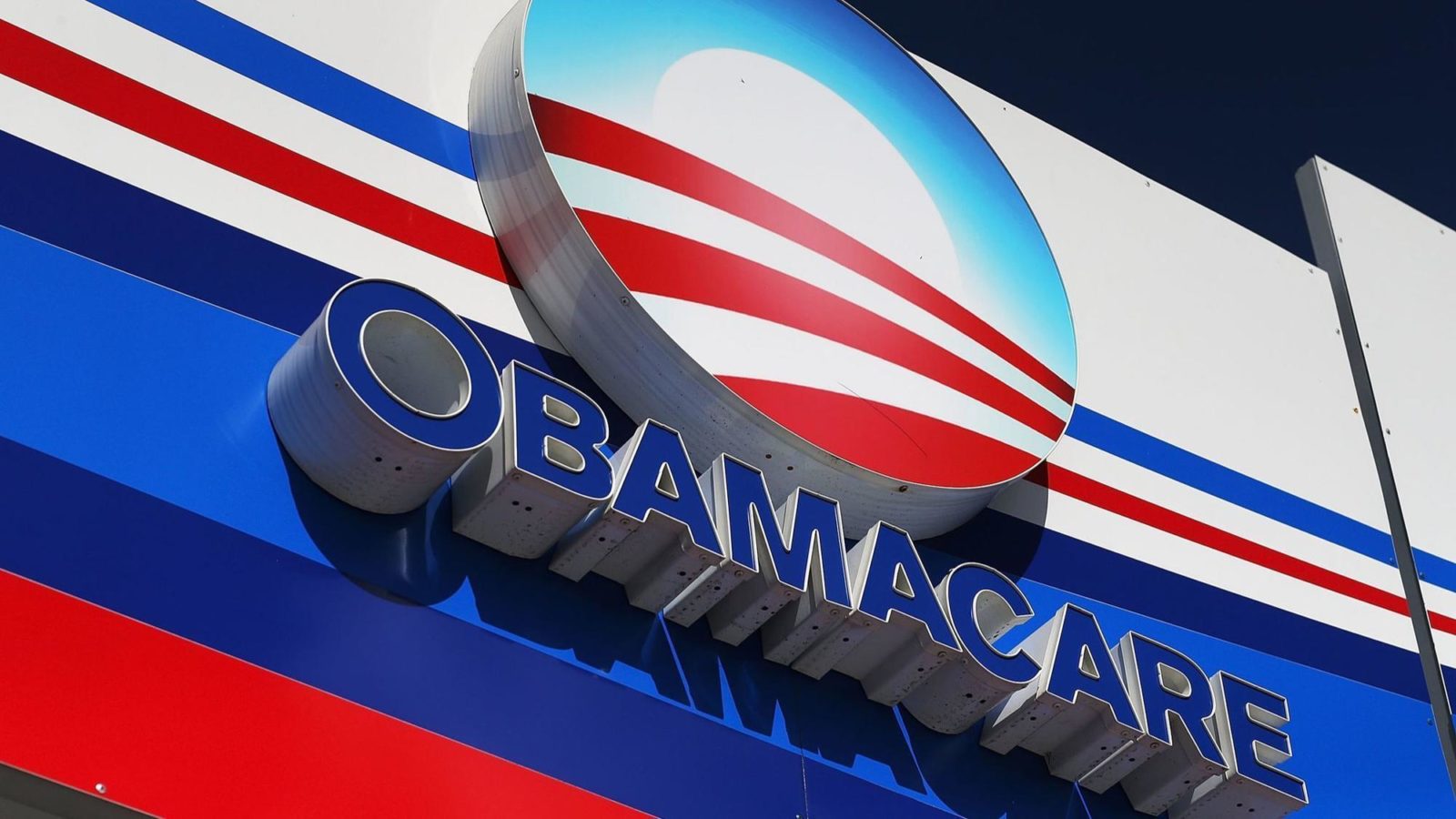 Florida accounted for just under 20% of overall enrollment in the federal exchange this year with President Joe Biden's administration announcing that 16.3 million people nationwide obtained insurance in the 2023 open enrollment period.
Of the 16.3 million people who joined during the recent open enrollment period, 12.7 million were returning customers and more than 3.6 million were new enrollees.
Florida's enrollment in the program far outpaced any other state. Texas, which enrolled more than 2.4 million people, came in a distant second.
According to CMS, 92% of HealthCare.gov enrollees had access to options from three or more insurance companies when they shopped for plans. The Inflation Reduction Act helped expand financial assistance, with CMS reporting that 80% of returning customers were able to purchase a health plan for $10 or less a month after tax credits.
___
I welcome your feedback, questions and especially your tips. You can email me at [email protected] or call me at 850-251-2317.
— Budget's coming —
DeSantis has just days left to deliver his budget recommendations to the Legislature ahead of the 2023 Legislative Session.
By law, the Governor must present a proposed budget for the fiscal year 2023-24 to state legislators by Feb. 5, but since that day falls on a Sunday this year, all signs point to the release occurring sometime next week.
DeSantis has already rolled out recommendations tied to education and environmental spending, but he has not yet spelled out his budget requests for health care agencies. He has made it clear that he plans to pursue legislation that would permanently extend bans on COVID-19 vaccine mandates and block state medical regulators from taking actions against doctors based on comments they make about COVID-19.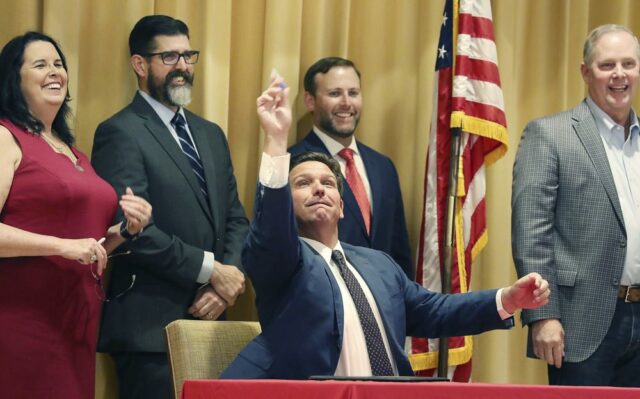 The Governor has also pledged to enact substantial tax cuts, although he has not detailed the substance of those proposals.
Florida has built up a substantial budget surplus due to higher-than-expected revenue growth as the economy recovered from the pandemic and an infusion of federal cash including higher Medicaid matching funds. That match will be phased out later this year and the state will be allowed to start disenrolling people from the safety net health care program, which could also free up additional state money.
The most recent financial outlook by state economists project that legislators have $12.1 billion in non-recurring general revenue available to use for the upcoming budget and nearly $55 billion in general revenue altogether. About $53.1 billion in GR has been spent in the current fiscal year, including $800 million on a program designed to provide reinsurance to struggling property insurance carriers.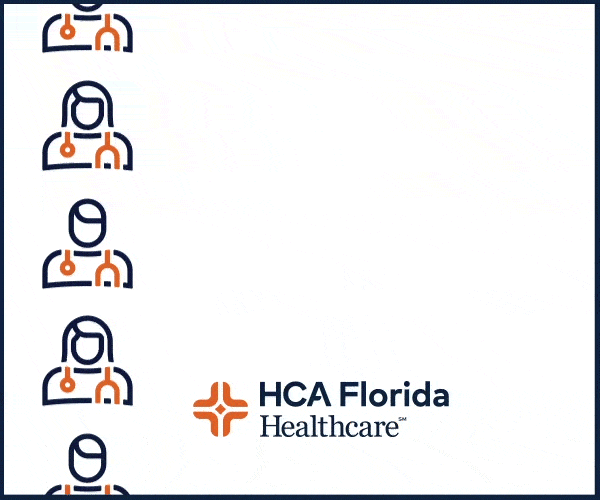 — Goodbye, hello —
Florida Healthy Kids Corporation Chief Operating Officer Austin Noll is leaving his post for a position at the state Agency for Health Care Administration (AHCA).
Noll will be brought on as a "Deputy Secretary" of some sort and there is speculation that he could land in the state's Medicaid office.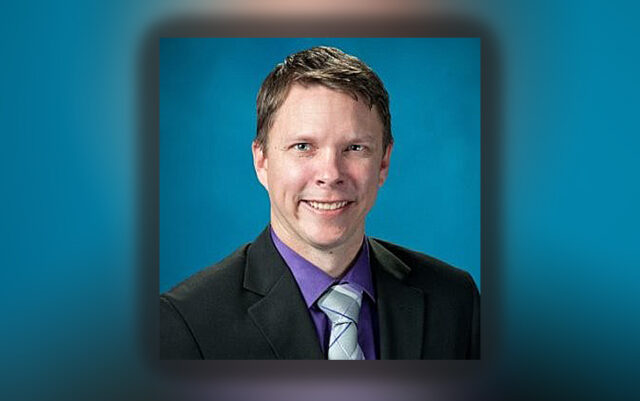 Tom Wallace is currently the Deputy Secretary of Medicaid and Bryan Meyer is the Assistant Deputy Secretary of Medicaid Operations. Wallace has appeared before House and Senate committees for the last week making presentations on everything from Florida Health Care Connections (FX) to Florida's plans to disenroll people from the Medicaid program beginning April 1.
Noll has been with FHK since September 2016. He has spent most of his time at the agency serving as the COO. His last day at FHK is Feb. 3.
— Not his top priority —
House Health and Human Services Committee Chair Randy Fine held a 90-minute meeting on pharmacy benefit managers (PBMs) this week in Tallahassee that drew a slew of Health care and health insurance lobbyists.
The meeting came after DeSantis announced Jan. 12 that he will push the Legislature to impose new regulations on prescription drugs in an effort to bring down prices.
"We are going to do the most comprehensive transparency legislation in regard to prescription drugs," DeSantis said during a news conference held in the retirement enclave The Villages. "We are going to protect consumers."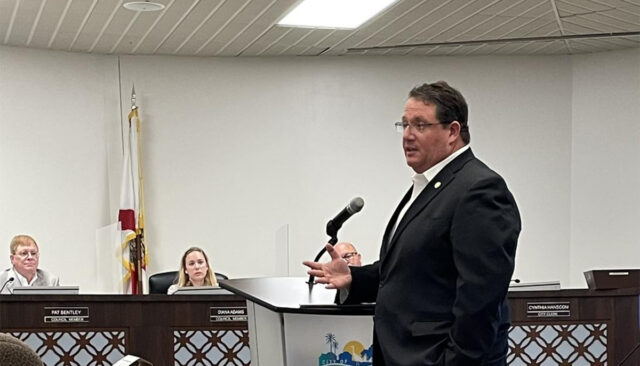 It's the first time the DeSantis administration has gotten involved in the PBM debate at the legislative level.
Fine told reporters planned on having "many" meetings on the issue so he and other members can delve into how PBMs operate, make money, and affect the state's health care delivery system.
Fine is willing to dedicate time to the issue. But the state Representative, who announced his plans to run for Senate this week, told Florida Politics Wednesday that changing how PBMs operate isn't his top priority for the upcoming Legislative Session that begins March 7.
"No. I don't know that I could say that," Fine said. "I think it's an important issue. And obviously, it's important to him (DeSantis). Is it my top priority? No."
Fine said neither the Governor's Office nor the Senate had been in touch with the House about the issue.
— Check it out —
Researchers have put together a comprehensive dashboard that measures 36 health metrics for every congressional district in the nation — including all 28 in the state of Florida.
Assembled by the New York University Grossman School of Medicine in partnership with the Robert Wood Johnson Foundation, the dashboard looks at various measures such as death from heart disease and breast cancer but also data on housing affordability and whether residents have insurance coverage.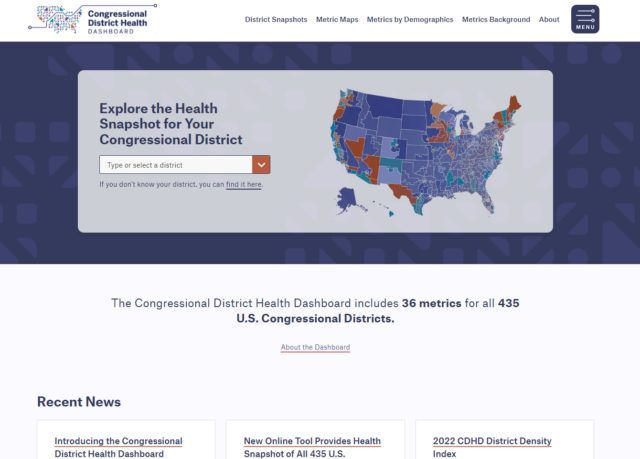 "The Congressional District Health Dashboard will help fill a critical need for timely, rigorous, and actionable data that can inform evidence-based policymaking," said Dr. Marc Gourevitch, chair of the Department of Population Health at NYU Langone Health and the initiative's principal architect. "Now, policymakers, advocates, and others can drill down to their specific congressional districts to identify the opportunities and challenges affecting the health and well-being of all the people they serve, regardless of income, race, or ZIP code."
Researchers say they found people living in states that have not expanded Medicaid under Obamacare — such as Florida — are twice as likely to be uninsured compared to those living in states with expanded coverage. The dashboard states that Florida's uninsured rate for those under 65 is estimated at 15.3% compared to the national average of 10%.
The congressional district with the highest uninsured rate is Florida's 26th Congressional District, which stretches from southwest Florida over to Miami-Dade County and is currently represented by U.S. Rep. Mario Diaz-Balart. The dashboard estimated that 21.6% of people living in the district did not have insurance.
On some of the other metrics: Florida is slightly below the national average for cardiovascular deaths, but congressional districts in inland Central Florida as well as in Northeast Florida are above the national average.
Florida is above the national average in the number of opioid overdose deaths with an estimated 27.2 deaths per 100,000 residents. Florida's 8th Congressional District — which runs along the East Coast and includes Brevard County — has an estimated rate of 48.5 deaths, or more than double the national average. U.S. Rep. Bill Posey stands for that district.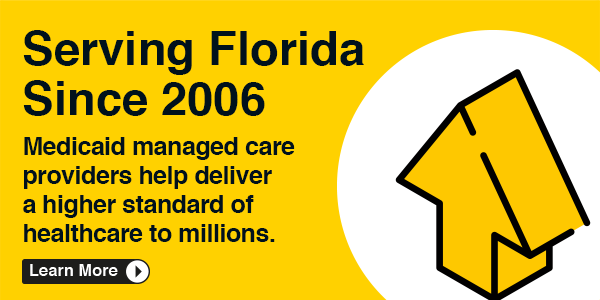 — Sign me up —
Hurricane Ian left billions in property damage in its wake. But residents also have post-trauma following the storm.
Molina Healthcare of Florida is hosting a virtual meeting Thursday to discuss mental health issues and ways that providers, community-based organizations, and other stakeholders can help support one another. Rep. Sam Garrison will deliver the keynote address for the one-hour meeting.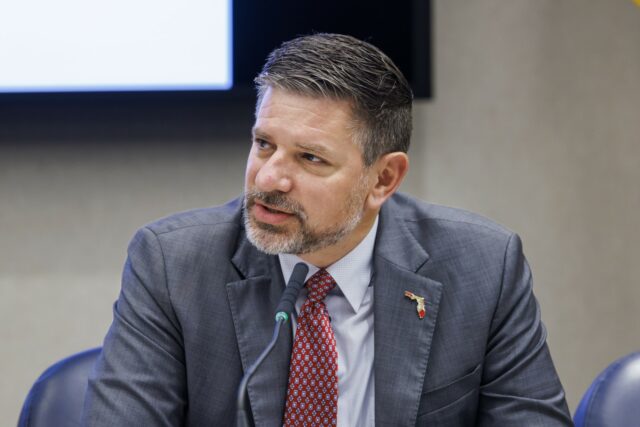 Molina Healthcare of Florida Plan President Mike Jones will be in attendance. Melanie Brown-Woofter, president and CEO, Florida Behavioral Health Association; Melissa Larkin-Skinner, CEO, Centerstone in Florida; and Seminole County Sheriff Dennis Lemma are the featured panelists. Longtime reporter Kimberly Moore will moderate.
Register here.
— RULES —
—The Board of Medicine proposes amending Rule 64B8-8.0011 to address the qualifications for probation monitors who are supervising licensees who practice in specialty areas where there is no board certification. More here.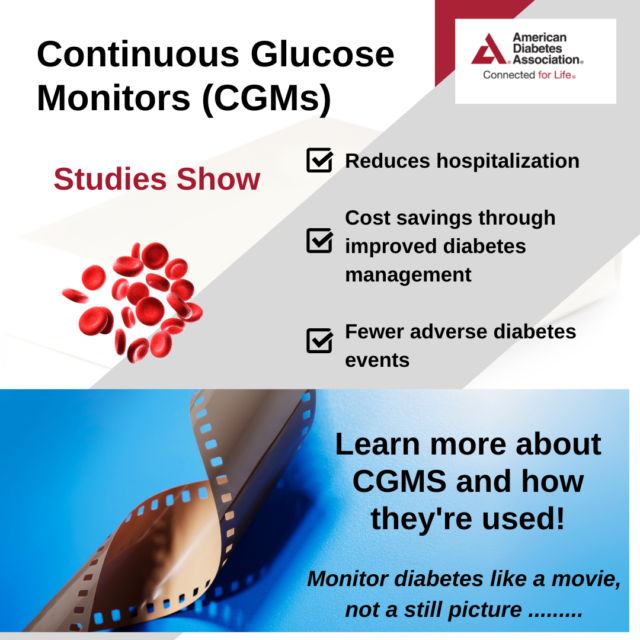 — LOBBYISTS —
—Sebastian Aleksander has registered to lobby for Suncoast Surgery Center.
—Lisa Ard has registered to lobby for ChenMed.
—Robert Asztalos and James Scott Hartsell have registered to lobby for the Department of Veterans Affairs.
—Geoffrey Becker has registered to lobby for Medtronic.
—Ellyn Bogdanoff, Nicholas Matthews and Cody William Rogers have registered to lobby for The Children's Healing Institute.
—Douglas Bruce has registered to lobby for the Association of Support Coordination Agencies.
—Rosanna Manuela Catalano has registered to lobby for Advanced Diagnostic Group.
—Jim Delatte has registered to lobby for Horizon Therapeutics.
—Samantha Sexton Greer has registered to lobby for the Florida Chiropractic Coalition, the Florida Optometric Association, Health Choice Network of Florida and TAD Recovery Services.
—Mike Haridopolis has registered to lobby for ThoraGenix.
—Lenys Klumpp has registered to lobby for the Florida Poison Information Center Network.
—Mark Maxwell has registered to lobby for PanCare of Florida.
—Bethany McAlister has registered to lobby for the American Kratom Association and Health Choice Network of Florida.
—Eva Mustian has registered to lobby for Florida Advocates for Nursing Students.
—Kelly Kibbey Smith has registered to lobby for The Nemours Foundation.
—Crystal Stickle has registered to lobby for BAYADA Hearts for Home Care, Inc. and Boehringer Ingelheim Pharmaceuticals, Inc.
—Carlos Trujillo has registered to lobby for Family First Homecare and Jackson Health System.
— ROSTER —
—Matthias von Herrath, M.D., has been named the new scientific director of the Diabetes Research Institute (DRI) at the University of Miami Miller School of Medicine.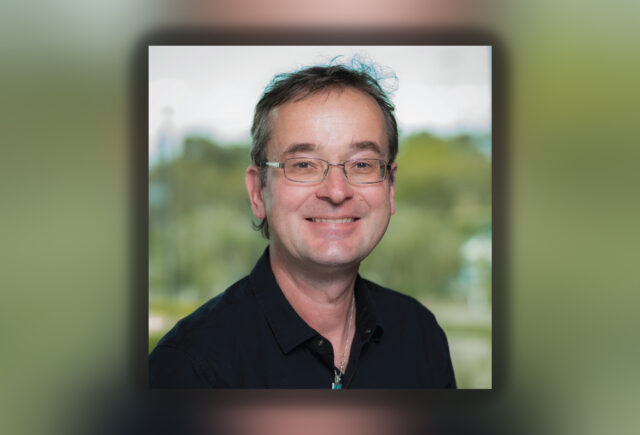 —David Paniry has been named chief financial officer of HCA Florida Northwest Hospital, a 289-bed facility in Margate.
—Kim Metzer has been named Associate vice president for Advancement for the UF College of Medicine. She starts Feb. 8.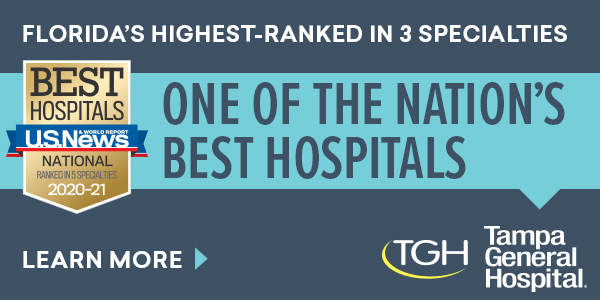 — ETC —
—Baptist Health Care Cancer Center in Pensacola has been accredited by the National Accreditation Program for Breast Centers (NAPBC). "Baptist Cancer Institute is committed to providing leading-edge cancer treatments in a patient-centered environment. From a patient's first breast cancer diagnosis to treatment and support, our team works diligently with specialists from various areas at Baptist to ensure the best possible outcome for our patients," said Bryan Taylor, Executive Director of Oncology Services. The NAPBC is administered by the American College of Surgeons (ACS). To achieve NAPBC accreditation, the Baptist Cancer Institute program follows the NAPBC standards that focus on leadership, clinical services, research, community outreach, professional education, and patient quality improvement.
—Excite Medical has donated devices to the University of South Florida College of Medicine that can provide nonsurgical options to patients suffering from back pain. The DRX9000 and the DRX9000C are spinal decompression devices cleared by the FDA to treat patients suffering from incapacitating lower back pain, sciatica, and neck pain caused by herniated discs, degenerative discs, and posterior facet syndrome. Decompression is currently available for spinal levels C1-T1 (cervical spine) and L1-S1 (lumbar spine). "It is an excellent first choice for those with disc lesions as it is non-invasive and requires no medications," said Saleem Musallam, President of Excite Medical. "Many patients can experience relief and excellent outcomes without undergoing surgery, avoiding the complications of surgery, and at a fraction of the cost of a spinal surgery."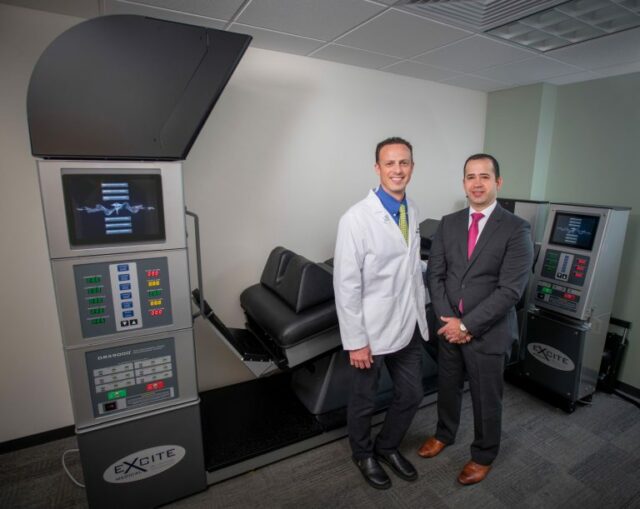 —Tallahassee Memorial HealthCare and Florida State University broke ground this week on the FSU Health-Tallahassee Memorial HealthCare Medical Campus in Panama City Beach. The campus will be on an 87-acre parcel near the intersection of State Highway 79 and Philip Griffitts Sr. Parkway. It will include an 80,000-square-foot medical office building. It will house the TMH Physician Partners — Primary Care, Tallahassee Memorial Urgent Care Center, an ambulatory surgery center and cardiology and orthopedic services. It's slated to be complete by 2024.
— ICYMI —
In case you missed them, here is a recap of other critical health care policy stories covered in Florida Politics this past week:
—School is in: House Health and Human Services Committee Chair Fine likened a 90-minute meeting the House had on pharmacy benefit managers (PBMs) Tuesday to the first day of school. Committee members heard from a panel that included an independent pharmacist, a CVS Caremark representative, a representative from the Pharmaceutical Research and Manufacturers of America (PhRMA), a pharmacist with Publix, a pharmacist representing Prime Therapeutics, and the medical director for the Florida Association of Health Plans (FAHP).
—Pleased pharmacists: A coalition of independent and community pharmacists and pharmacies praised DeSantis and the state House for bringing attention to pharmacy benefit managers and the impact they have on prescription drug prices. During a Tuesday meeting of the House Health and Human Services, lawmakers listened to a panel discussion on PBMs that included EMPOWER Patients member Kevin Duane, who owns the oldest operating pharmacy in Jacksonville, Panama Pharmacy.
—Blackout? The Agency for Health Care Administration (AHCA) is getting poised to post an invitation to negotiate six-year Medicaid managed care contracts that are worth more than $100 billion in total and tens of billions of dollars for health plans that submit winning bids.
—Fighting back: Vice President Kamala Harris came to Tallahassee on the 50th anniversary of the Roe v. Wade ruling and vowed that the Biden administration would continue to take steps to ensure women's right to access abortion despite the U.S. Supreme Court's decision last year to overturn it.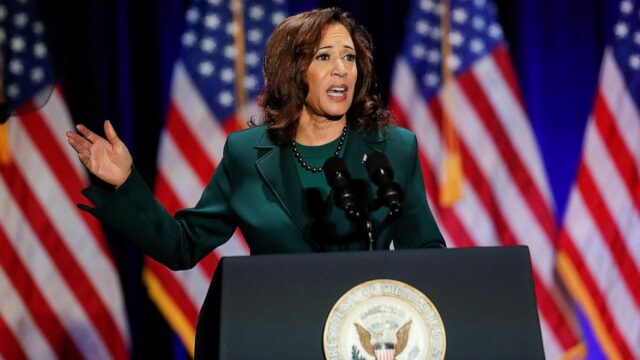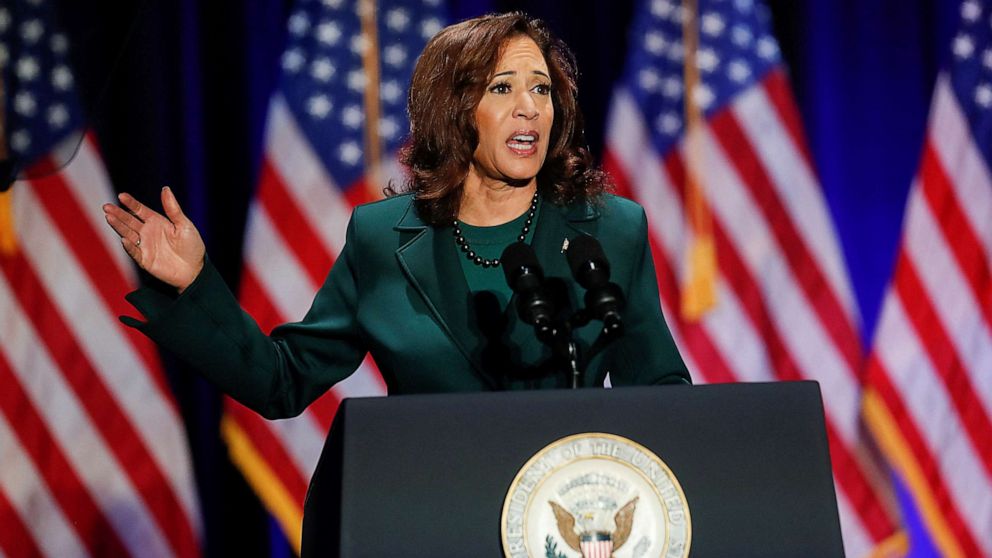 —Mental health for Ian survivors: Residents in the path of Hurricane Ian, which hit the state as a Category 4 storm on Sept. 28, will be eligible for expanded mental health services under a $13.8 million grant DeSantis is ordering state officials to use it to aid victims. DeSantis directed the Department of Children and Families on Thursday to offer more services to storm survivors.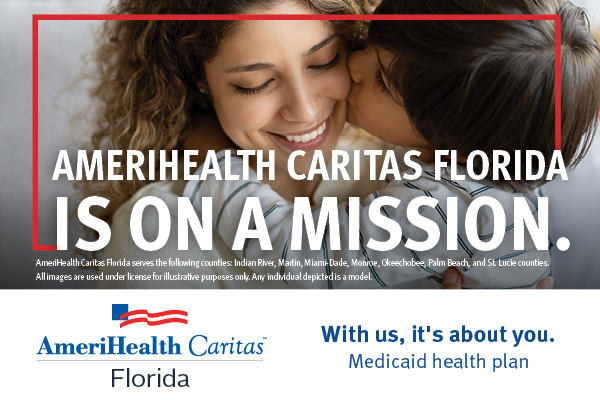 — FOR YOUR RADAR —
Aside from coverage by Florida Politics, these stories are worth your time.
—"State employee alleges Florida sidestepped process in excluding gender-affirming care from Medicaid" via Brooke Migdon of The Hill — Florida health officials circumvented traditional regulatory channels to draft a report recommending gender-affirming health care be excluded from coverage under Medicaid, a state employee alleges in an exchange included in new court filings. Florida's Agency for Health Care Administration (AHCA), which controls most of the state's Medicaid program, wrote in a June report that available medical literature provides "insufficient evidence" that puberty blockers, hormones, and gender-affirming surgeries are safe and effective treatments for gender dysphoria and therefore excluded them from Medicaid coverage because they are "experimental and investigational."
—"FDA outlines a plan for annual COVID-19 boosters" via Apoorva Mandavilli of The New York Times — Americans may be offered a single dose of a COVID-19 vaccine each Fall, much as they are given flu shots, the Food and Drug Administration announced on Monday. To simplify the makeup and timing of the shots, the agency also is proposing to retire the original vaccines and to offer only bivalent doses for primary and booster shots, according to briefing documents published on Monday. The proposal took some scientists by surprise, including a few of the FDA's own advisers. They are scheduled to meet on Thursday to discuss the country's vaccine strategy, including which doses should be offered and on what schedule. There was little research to support the suggested plan, some advisers said.
—"FHSAA committee calls special meeting on student-athlete menstrual questions" via Katherine Kokal of The Palm Beach Post — Just two days after recommending that Florida require high school athletes to report their menstrual history and to turn it over to their schools, a panel on sports medicine has called a special meeting to reconsider. The Florida High School Athletics Association's sports medicine advisory committee Tuesday voted to recommend that the organization's board adopt a national sports registration form that makes mandatory questions for female athletes. The committee went further to say that all pages of the form, including athletes' medical and reproductive history, should be turned over to their school to play.
—"DeSantis incorrectly claims COVID-19 boosters make you 'more likely to get infected'" via Bruce Y. Lee of Forbes — Yes, DeSantis really "De said this" at a recent news conference. He claimed that those who had gotten the COVID-19 bivalent boosters are actually "more likely to get infected," presumably with the severe acute respiratory syndrome coronavirus 2 (SARS-CoV-2). Specifically, the Governor asserted, "[Florida Surgeon General] Joe Ladapo can talk a little bit more about it. Like almost every study now has said, with these new boosters, you're more likely to get infected with the bivalent booster." What? How is that the case? Well, it is easy to "DeBunk" such claims because "every study" did not say what DeSantis had said. In fact, studies have said exactly "DeOpposite."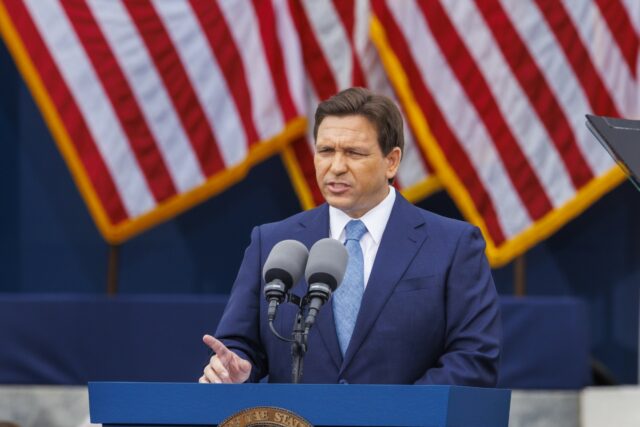 —"DeSantis targets trans health care in Florida universities" via Andrew Atterbury of POLITICO — In a blanket request to 12 state universities, top officials with DeSantis are seeking data on the number of individuals who have been diagnosed with gender dysphoria or received treatment in campus clinics across Florida. It's unclear what exactly DeSantis intends to do with the information, but his administration says it involves "governing institutional resources and protecting the public interest." "Our office has learned that several state universities provide services to persons suffering from gender dysphoria. On behalf of the Governor, I hereby request that you respond to the enclosed inquiries related to such services," wrote Chris Spencer, director of the Office of Policy and Budget for DeSantis, in a Jan. 11 memo to schools.
— PENCIL IT IN —
Thursday
11 a.m. — Molina Healthcare of Florida hosts a live, virtual event — "Behavioral Health in the Aftermath of Hurricane Ian." Register here.
2 p.m. — The Agency for Health Care Administration hosts a public meeting on proposed changes to Rule 59A-8.0095 about personnel. Place: 2727 Mahan Drive, Tallahassee 32308, Bldg. 3, Conference Room A. Or call 1 (888) 585-9008; participant code: 998518088#. Agenda and related materials here.
2 p.m. — The Agency for Health Care Administration hosts a public meeting on proposed changes to Rules 59A-8.0219 regarding medication administration; 59A-8.0216 regarding registered nurse delegation of tasks, and 59A-8.0219 regarding medication administration. Place: Agency for Health Care Administration, 2727 Mahan Drive, Tallahassee Bldg. 3, Conference Room A. Or call 1 (888) 585-9008, 998-518-088#. The agenda and related materials can be found on the web here.
Friday
— Happy World Breast Pumping Day.
Sunday
— Happy birthday to Rep. Christopher Benjamin.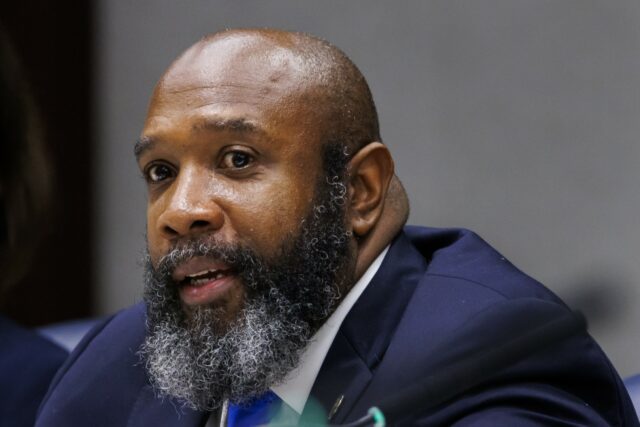 — Happy birthday to Natalie Kelly, CEO of the Florida Association of Managing Entities.
Monday
— Celebrate International School Day of Non-Violence and Peace.
Tuesday
— Happy birthday to Jossie Barroso, communications director for the Senate Democrats.
— Happy birthday to Ryan Ray, Chair of the Leon County Democratic Party.
Wednesday
— Happy birthday to Rep. Chuck Brannan.
8:30 a.m. — The Board of Nursing Credential and Education committees meet. Bluegreen's Bayside Resort, 4114 Jan Cooley Dr., Panama City, 32408. More information here.