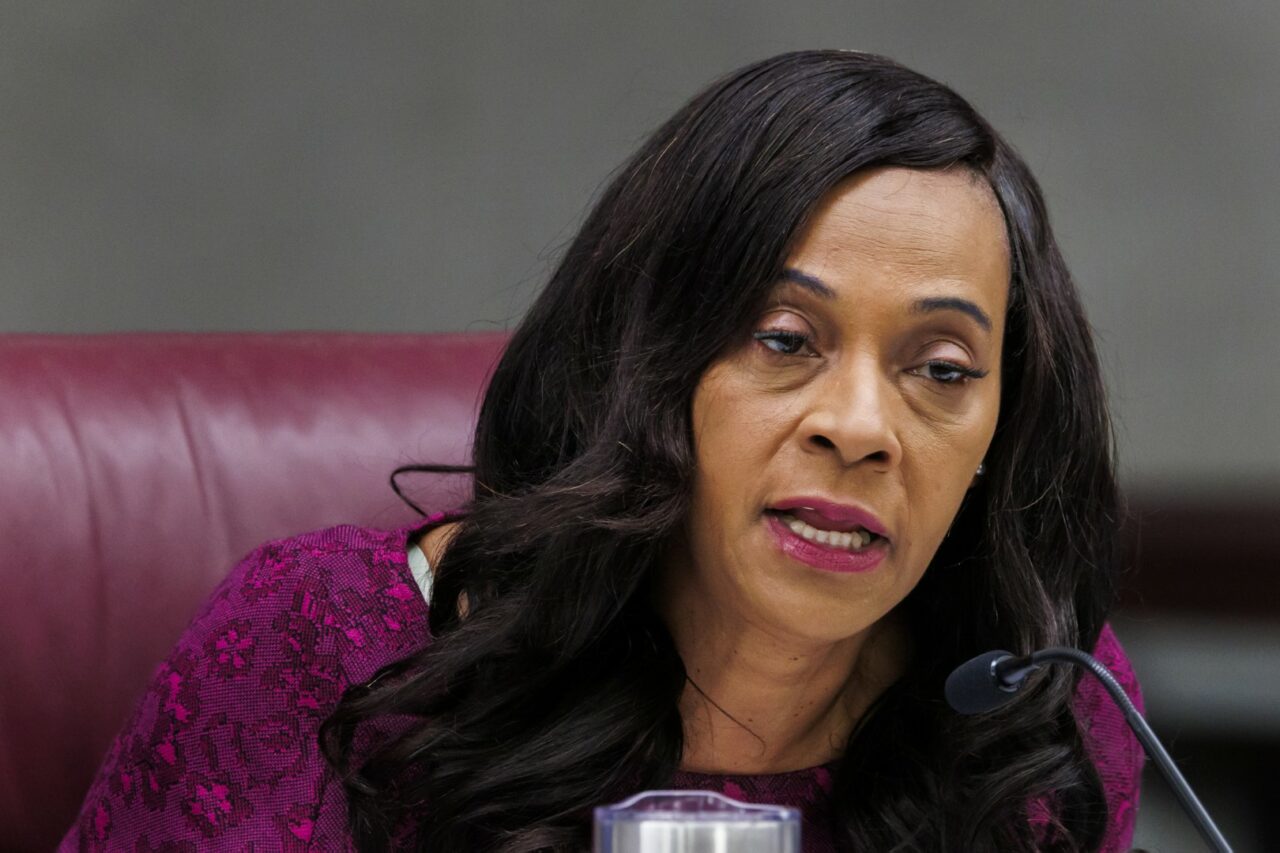 Sen. Rosalind Osgood is calling on state to release more information about the decision.
Democratic lawmakers are calling on the state Department of Education for more information and a meeting regarding the department's decision to block Advanced Placement students from a course on African American history.
Broward County Sen. Rosalind Osgood wants to see more information regarding the decision  detailed in a Jan. 12 letter from the state DOE to the College Board and Miami area Rep. Christopher Benjamin asked for a meeting with DOE officials about education officials' judgment that the AP course is "contrary to law" and "significantly lacks educational value."
"I cannot see how a curriculum such as the one reported here can be said to run afoul of the law," Benjamin said in a prepared statement.
The National Review Wednesday first reported a pilot version of the AP African American Studies would not be offered in the state's course directory. The state, however, is willing to reconsider the decision if the course is changed "with lawful, historically accurate content," says the letter, which does not have an individual's name. It is signed, instead, "The Office of Articulation." 
The decision has generated national media attention, including from The New York Times, which said the FDOE did not respond to its questions about which law the course violates and what curriculum was objectionable. 
Late Friday, Education Commissioner Manny Diaz, Jr., tweeted a chart detailing six areas of concern in the AP course. In the part of the course that addresses compensating descendants of slavery, for example, the area of concern is that "all points and resources in this study advocate for reparations. There is no critical perspective or balancing opinion in his lesson."'
Diaz introduced the chart, tweeting, "We do not accept woke indoctrination masquerading as education."
Earlier Friday, Osgood says "it is vitally important" that the state release more information about what led to … his decision."
"Not to teach our nation's true, robust history puts us at risk of confirming stereotypes, myths and tropes," she said in a prepared statement released Friday.
Other legislators shared their outrage about the decision on social media.
Democratic Sen. Shevrin Jones of Miami-Dade noted Friday that the state's AP class directory includes European and art history along with language and culture classes in Japanese, German, Italian and Spanish.
"Florida is doing its best to tilt the scales and shut down important, much-needed discussions of race, slavery, stolen lands and undeniable history that have led to where we are as a society today," Jones wrote on Twitter.
Rep. Angie Nixon also sounded the alarm the day the National Review story came out, quoting a children's literature expert discussing how the Nazis' first step to control involved changing school curriculum.
"This man is planning to run for president of the United States," Nixon wrote in a tweet with Gov. Ron DeSantis' photo. "The fact that many people aren't taking this seriously and sounding the alarm on how devastating he is currently and how much worse it will get is so frustrating. His team is smart and they dress up all their crap."
During the last Regular Session, the Legislature passed and DeSantis signed a law (HB 7) that prohibits instruction, training or policies that make anyone feel uncomfortable or guilty because of their race, gender or national origin. It also gave individuals the right to sue if that happens.
Critics say the approach will hobble students' historical understanding. But others say they are trying to stop "woke" instruction, also known as "critical race theory," that sees everything about the nation's past as the outcome of oppression and discrimination based on race, gender and national origin.
Christina Pushaw, the Governor's former spokeswoman, derided the controversy.
Instead of getting mad at @GovRonDeSantis for rejecting this proposed AP course, people should ask @CollegeBoard why they included "queer theory" in an African-American History syllabus.https://t.co/RGOgXgcZXs

— Christina Pushaw 🐊 🇺🇸 (@ChristinaPushaw) January 19, 2023
At the state Education Board meeting on Wednesday, a representative of the Florida College System Presidents pledged that it was currently undergoing an evaluation to ensure that no activities, policies or instruction that compel belief in CRT are happening on any of the state's 28 college campuses.