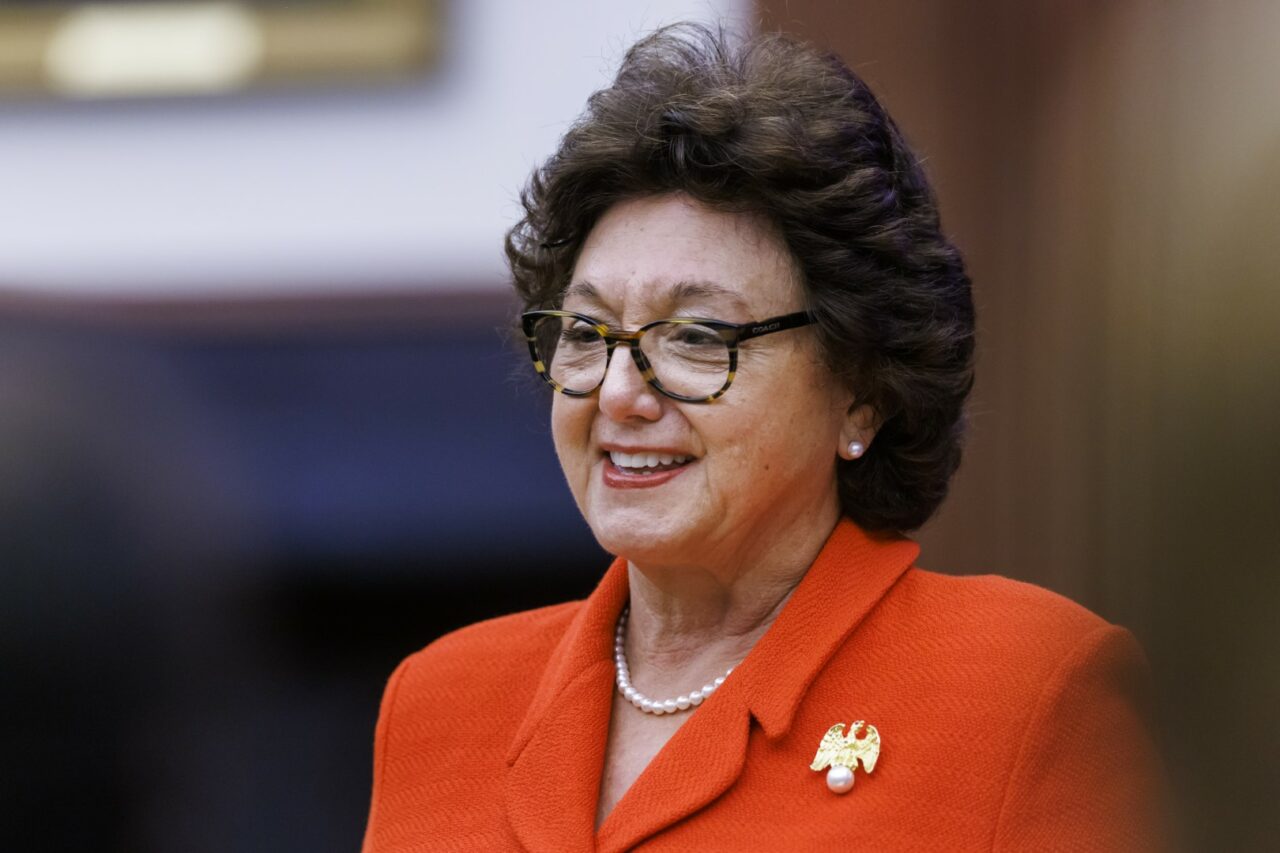 'Our housing crisis was a real crisis (before Hurricane Ian). It has now reached epic proportions.'
Senate President Kathleen Passidomo is releasing details about legislation to provide more affordable housing to residents, her top priority heading into the 60-day Regular Session.
Skyrocketing rent and home prices have plagued cities throughout Florida in recent years, as its tourism-heavy economy relies on hospitality workers who often struggle to keep up as people from other states flock to the Sunshine State and housing supply doesn't meet the demand. Rampant inflation in the past year has exacerbated the problem, as has Hurricane Ian, which battered the Naples Republican's hometown.
The bill is set for the 2023 Regular Session, which starts March 7.
"Our housing crisis was a real crisis (before Hurricane Ian). It has now reached epic proportions," Passidomo told reporters.
"We have people in this state who are working for businesses that make a decent income and can't find a place to live so they're living in their car. These are not homeless vagrants coming out of the woods, these are the people that work alongside us every day and we need to find a way to provide safe, attainable housing."
Passidomo has tapped Sen. Alexis Calatayud, a Miami Republican, to sponsor SB 102, a wide-ranging, 93-page bill heavy on incentives for developers, landlords and local governments to build or refurbish affordable housing units, lower rent and waive zoning requirements that prevent affordable housing units from being built.
The Live Local Act, as the bill is dubbed, would prevent local governments or local voters from imposing rent controls in a housing emergency and prevent cities and counties from requiring a zoning change or comprehensive plan amendment for multi-family or mixed-use residential projects in commercial areas if the project sets aside 40% for affordable housing.
Other provisions give incentives or tax exemptions to developers offering affordable housing units.
For example, developments built in the last five years with at least 70 units that offer rents at least 10% below the local market rate would be exempt from property tax for each unit set aside for middle-income families. Calatayud calls it the "missing middle" housing tax incentive.
Another program would allow cities and counties to offer property tax exemptions to developers who dedicate units for affordable housing to households earning 50% of the local median income. Statewide, that would be for a family of four making $39,150 or less per year. Developments must have at least 50 units and dedicate at least 20% for affordable housing.
If all units are dedicated to affordable housing, they'd receive a 100% exemption from property taxes. Otherwise, they'd receive a 75% discount.
"Through key partnerships with the private sector, this proposal will make certain that companies expanding in and moving to our state can recruit and retain the workforce needed to keep Florida open for business," Calatayud said.
Also, the bill would require cities and counties to list the property they own that would be appropriate for affordable housing on their website and give developers a sales tax exemption on building materials for affordable housing units funded by Florida Housing Finance Corporation deals, capped at $5,000 per unit.
More funding for affordable housing and the expansion of housing programs are part of the bill as well, but it comes on the heels of lawmakers' move in 2021 to divert a portion of document stamp taxes on real estate transactions that pay for affordable housing programs to pay for environmental projects.
Lawmakers have also swept money dedicated for affordable housing nearly every year for the last 20 years, which critics say has worsened the problem.
But the new measure would redirect $150 million each year to the State Housing Trust Fund to pay for the State Apartment Incentive Loan (SAIL) program that provides low-interest loans to developers for new developments or the rehabilitation of existing multi-family units for low-income residents. Overall, the bill sets aside $259 million for SAIL and $252 million for the State Housing Initiative Partnership (SHIP), which provides grants to local governments to create and preserve affordable housing.
The Hometown Heroes program — created last year to provide down payment assistance loans to military veterans and first responders such as police and firefighters — would be expanded under the bill, increasing the maximum loan amount from $25,000 to $35,000 and opening up the program to all first-time homebuyers, although veterans and first responders wouldn't need to be first-time home buyers to qualify.
The bill won plaudits from the Florida Chamber of Commerce.
"Florida needs more affordable employee housing, and we applaud President Passidomo for her leadership," Chamber President and CEO Mark Wilson said in a released statement. "Florida's ability to attract and retain the talent necessary to grow from the 16th to 10th largest global economy relies on the availability of affordable and attainable housing."
The bill doesn't have a House companion version yet but House Speaker Paul Renner, a Palm Coast Republican, posted his support for the measure on Twitter on Thursday.
Passidomo said while the bill is long and could stir opposition from local governments or on NIMBYism grounds, the cost of housing has boomed so high it's creating a crisis for the state that requires major reform.
"Everybody shares the goal, but 'not next door to me,'" Passidomo said. "We've got to change that narrative because it's a wrong narrative, it's a wrong perception."