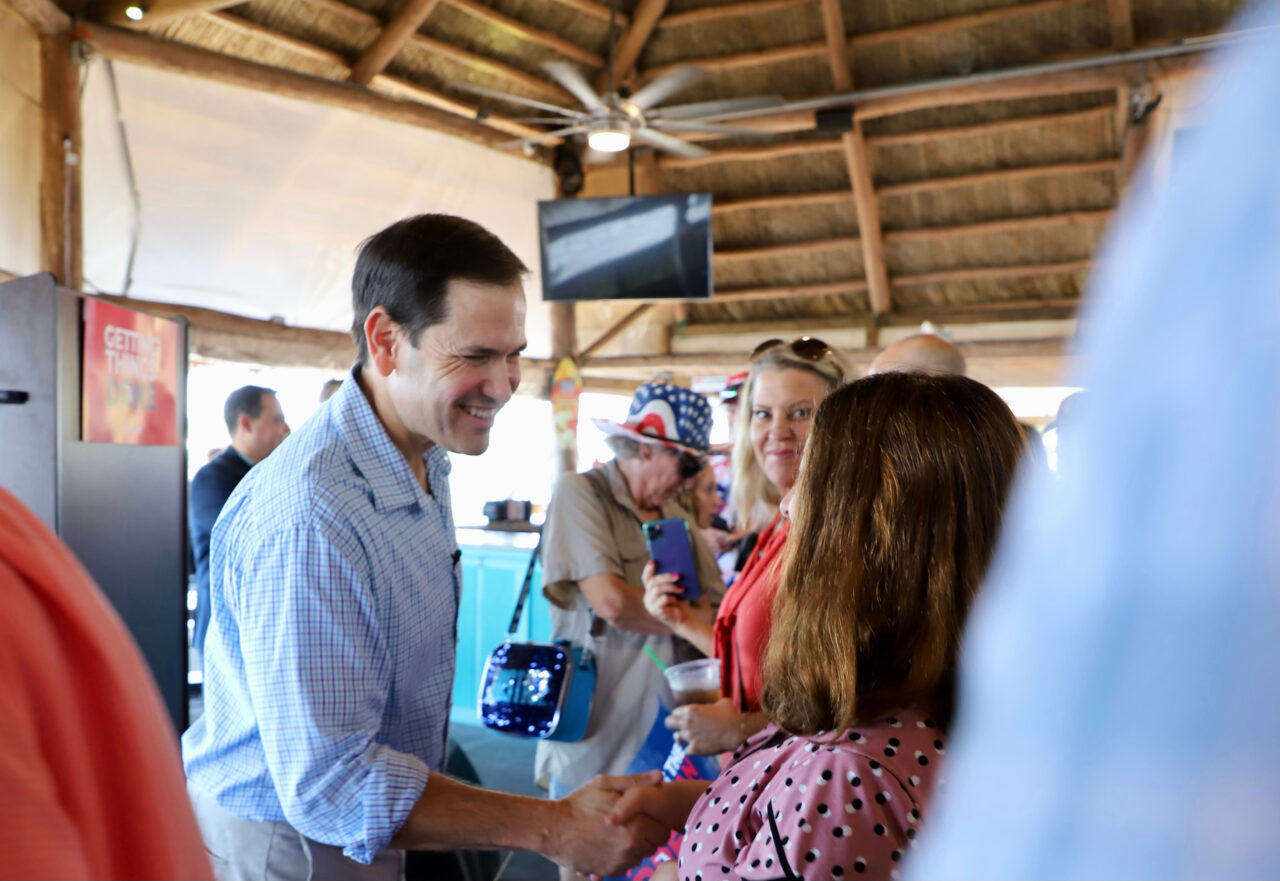 The legislation covers issues from citrus standards to shoreline protection.
Protecting Florida's environment and its small businesses appear central within U.S. Sen. Marco Rubio's proposals for the new Congress. Florida's senior Senator filed nine bills with a distinct geographic focus at the start of his third six-year term.
"Florida is blessed with abundant natural resources, rich agricultural industries, thriving small businesses, and a growing advanced manufacturing sector," Rubio said. "Our state continues to lead the way, serving as a beacon of hope and opportunity for Americans."
The bills came after the Miami Republican introduced a flurry of bills focused on American industry, and later several showcasing a "pro-family" agenda including anti-abortion bills.
The latest batch of legislation addresses agriculture, water quality and several industries closely identified with Florida's brand.
The Senator reintroduced the American Shores Protection Act, which would codify a moratorium on oil and gas drilling off Florida's coast. Former President Donald Trump in 2020 extended a moratorium until June 2032.
The topic of drilling off Florida's coastline — and its economically critical beaches — has long been an issue Florida congressional members from both sides of the aisle agreed upon, particularly in the wake of a 2010 BP oil rig explosion. U.S. Sen. Rick Scott, a Naples Republican, co-introduced the Senate bill while U.S. Rep. Michael Waltz, a St. Augustine Beach Republican, intends to file a companion bill in the House.
Rubio also filed legislation to modernize the Clean Water Act's funding allotment formulas, including reforms to the Clean Watersheds Needs Survey and allowing money to go toward assessing infrastructure needs. Scott also co-introduced this bill, along with Democratic U.S. Sen. Mark Kelly of Arizona. Waltz will carry the House version.
Rubio additionally filed a measure first introduced last year that would reauthorize the South Florida Geographic Program and allow for monitoring and restoration of aquatic ecosystems in the region. The South Florida Ecosystem Enhancement Act will be sponsored in the House by U.S. Rep. Carlos Giménez, a fellow Miami Republican who first introduced a similar bill last February.
With a focus on more specific environmental treasures, Rubio introduced the Pensacola and Perdido Bays Estuary of National Significance Act. That would prompt the Environmental Protection Agency to enroll both of those water bodies as estuaries of national significance. Scott will co-sponsor the bill.
Rubio filed several bills focused on the strength of Florida agriculture. Those include the Defending Domestic Produce Production Act, which seeks to combat unfair trade practices in Mexico and other countries importing cheap fruit to Florida.
Scott signed on as a Senate co-sponsor. Meanwhile, U.S. Reps. Vern Buchanan, a Longboat Key Republican, and Darren Soto, a Kissimmee Democrat, plan to file the bipartisan legislation in the House.
The Defending Domestic Orange Juice Production Act has a similar name but focuses more on federal regulation of juice producers. If passed, the bill would require the Food and Drug Administration to lower the required level of sugar and solids in non-concentrate orange juice by 0.5%. Scott again co-sponsors.
The bill was also introduced last year, with bipartisan members of the delegation arguing challenges like reduced juice yields because of citrus greening have placed a burden on the industry as it tries to meet the current brix standards.
Rubio also zeroes in on regulations around cigars. He filed a bill that would exempt the premium cigar industry from a "misguided rule" putting the onus on U.S. businesses to regulate the manufacturing, importation, packaging, labeling, advertisement, promotion, sale and distribution of premium cigars. Scott co-sponsored the legislation, along with U.S. Sens. John Boozman and Tom Cotton of Arkansas and U.S. Sen. Ted Budd of North Carolina, all Republicans.
Regarding beach renourishment, Rubio filed the Sand Acquisition, Nourishment, and Development (SAND) Act to make it cheaper to replenish the sands on Southeast Florida beaches. The Senator touted the environmental and economic benefits of a bill for a region that depends on tourism.
Finally, Rubio refiled a fishing equipment tax relief bill he has pursued since 2016. The legislation equalizes tax rates for portable, electronically aerated bait containers and for parts. Scott again serves as co-sponsor.