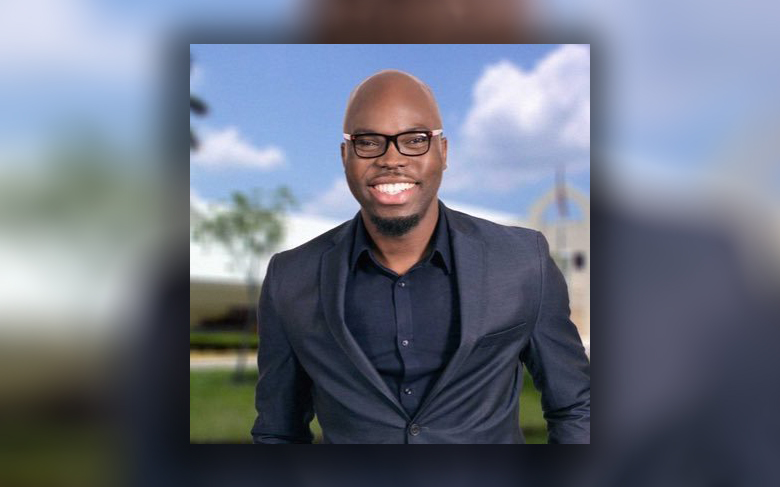 Marlon Bolton also makes more than $53K in his city role.
Tamarac's Vice Mayor Marlon Bolton has just been hired as Broward County Commissioner Hazelle Rogers' aide — earning a salary of $80,000 in addition to his $53,299 City Commissioner pay.
Bolton, who is also a pastor at Praise Experience Church in North Lauderdale, would not comment on concerns that have been raised about his ability to fulfill his elected duties on the Tamarac City Commission, given his new job. Rogers has not returned repeated phone calls about the issue.
Aubrey Jewett, a professor of political science at the University of Central Florida, said it's definitely an unusual situation — he's never heard of it before. And it might present a conflict of interest in times when a city's interests sometimes diverge with that of the county, or his boss.
Jewett said the level of compensation Bolton is receiving is indicative of Tamarac residents' intentions.
"I think if somebody's being paid more than $50,000 a year, I think most Floridians would consider that full time," Jewett said.
Tamarac resident Kate Johnson said she doesn't think Bolton can serve both masters at last week's Tamarac City Commission meeting.
"How can you, who has another job or two, possibly serve in another government position?" she said. "There are not enough hours in the day to do it all effectively."
Rogers' district, District 9, does not include Tamarac. She represents the area just south of the city. County Commissioner Michael Udine represents Tamarac in District 3.
Bolton has been the source of controversy several times. Videos posted of him preaching at his church show him claiming that he saw COVID-19 coming, along with Kobe Bryant's death. The Sun-Sentinel detailed how his church came under scrutiny for requesting pandemic paycheck protection money for 12 people at his church that the state had no record of him employing. He claimed it was a paperwork issue that was straightened out.
Also, the county Inspector General flagged the city's policies last April for making conditions ripe for "fraud, waste and abuse," according to the Sun-Sentinel. It allowed officeholders to spend $75,000 in travel without logging receipts.
Bolton was first elected in 2016 — the first Black person to serve on the Commission. He won re-election with more than 74% of the vote.