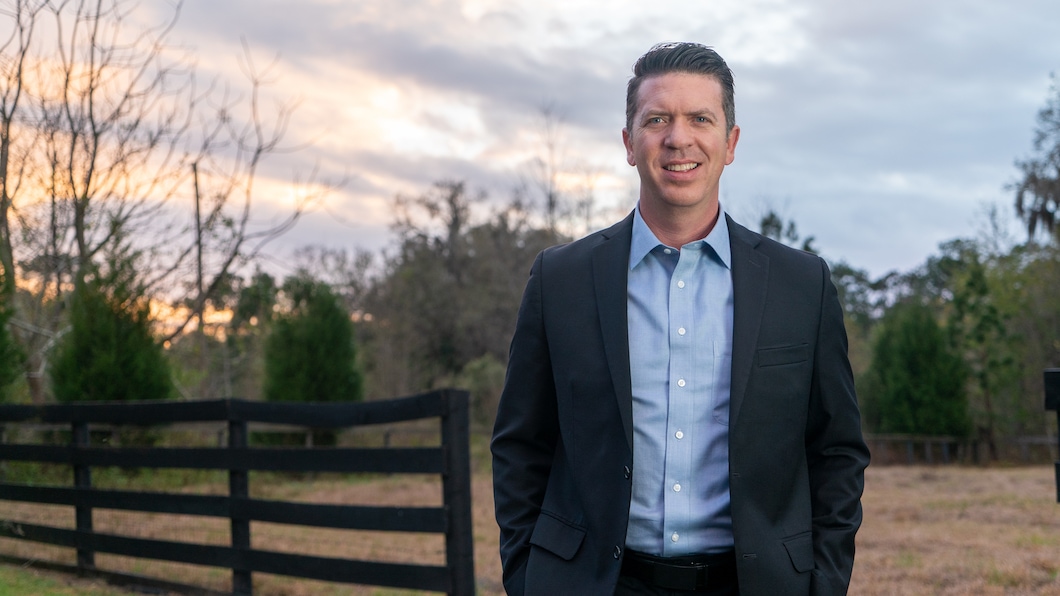 He added nearly $133K for the campaign, much of that through a candidate loan.
In just three weeks, Ryan Chamberlin cleared six figures in cash for an open House seat.
The Belleview Republican announced he added almost $133,000 for his campaign in House District 24. That leads the five Republicans who qualified for a March 7 Special Primary Election.
Chamberlin's money includes a $75,000 candidate loan, but also $57,520 in donations to his campaign through Jan. 20, totaling $132,520. Absent expenditures, Chamberlin after the first fundraising period had about $107,738 in cash on hand.
"We are winning with endorsements, on our door-to-door efforts, and now with our fundraising," Chamberlin said. "I wouldn't be here today without the enthusiasm and encouragement of the people of District 24, and we will be working even harder over the next five weeks to bring home a victory."
Chamberlin lists former U.S. Rep. Ted Yoho and former Marion County Commissioner Parnell Townley among his supporters and teased another round of significant backers will be announced soon.
The former congressional candidate both put the most of his own money into the race out of everyone running. But he's not the only candidate to rally six figures to spend on the race.
Former state Rep. Charlie Stone has reported the most in outside contributions. He reported $64,587 in donations on top of a $50,000 candidate loan — totaling $114,587.
Subtract expenses, and Stone had about $91,295 in the bank at the end of the reporting period.
Dr. Stephen Pyles so far is completely self-financing his campaign and reported a $60,000 loan. Minus what he's already spent, that leaves him with $47,311 still in his campaign account.
Jose Juarez, an Ocala businessman, has pulled in $31,850 in donations. He still had most of that as of the close of the reporting period, and still has $29,666 ready to spend.
Justin Albright, who led an early poll of all candidates that still showed most voters undecided, has raised just $6,500 for his campaign. He still had $4,618 in cash as of Jan. 20.