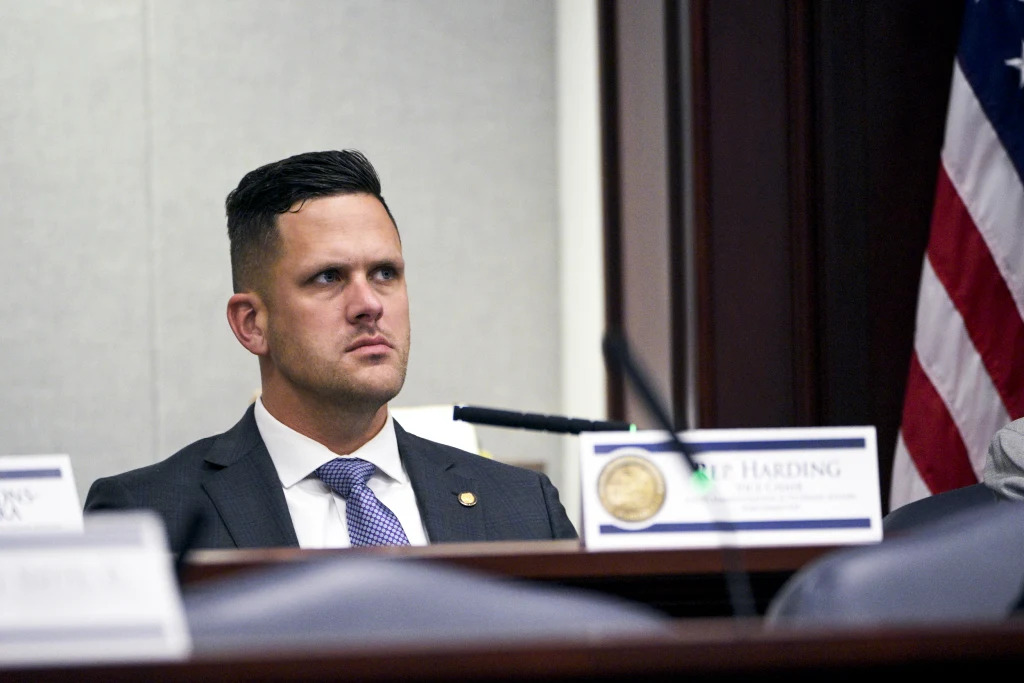 Justin Albright and Ryan Chamberlin polled in double digits, but most voters haven't made up their mind.
New polling shows there is no clear favorite to replace Rep. Joe Harding in the House.
Victory Insights, a polling firm with an office in Naples, polled likely Republican Primary voters in House District 24. The poll was taken Jan. 10 and 11, right after a field of candidates qualified, including five Republicans and a write-in candidate.
Pollsters found Justin Albright, longtime Chair of the Marion Soil and Water Conservation District, in the lead with almost 15%. Ryan Chamberlin, a former congressional candidate, also polls in double digits with more than 11% support. The other three candidates in the GOP Primary, former Rep. Charlie Stone, local businessman Jose Juarez and physician Stephen Pyles, all poll around 2%.
The survey's margin of error was 5.9 percentage points.
But the vast majority of voters — almost 68% — remain undecided eight weeks out from the March 7 Primary Election.
While Albright holds a lead in the poll, there are other foundations candidates can build on. Stone has the most name recognition in the field, though even he remains a known factor to just 21% of voters. Albright sits just under 20%, Chamberlin at 17%, Pyles at 12% and Juarez at 10%.
About 16% of voters have a positive view of Stone, with 5% viewing him negatively. Around 14% of voters view Albright favorably, with 6% viewing him unfavorably. Chamberlin had 14% who see him in a positive light and just 4% who see him in a negative one.
"Voters don't have strong opinions about any of the five Republicans vying for the open seat. No one is particularly disliked, as Albright's 6% negativity ratings are the highest of the pack," pollsters wrote.
"On the other hand, no one's very well-liked, either. Former Rep. Stone garners favorability ratings of 16%, followed by Albright and Chamberlain. Nevertheless, it's clear that no candidate is off to a massive head start over the others, nor is anyone irredeemably behind."
What can candidates do to break away? That's not clear, but pollsters suggest one move may be unwise. The poll tested who Republicans in the district to see if they favor Gov. Ron DeSantis or former President Donald Trump as the best choice for President in 2024. It found DeSantis at just over 40% and Trump at around 39%.
"Candidates would be taking a gamble by publicly backing either of the 2024 presidential hopefuls," he said.