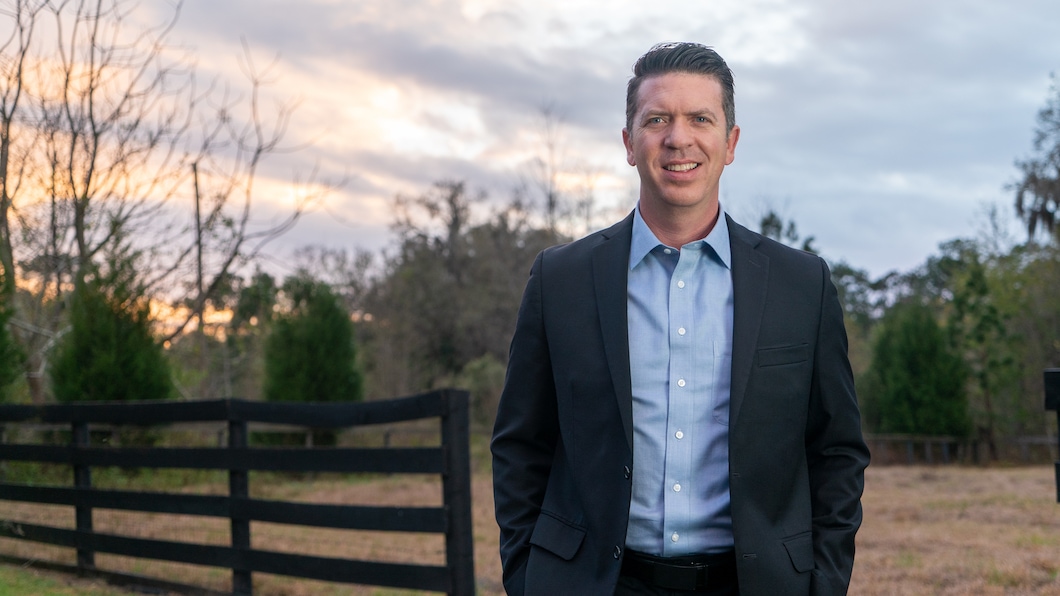 "I am fully expecting that the special interests and insiders in Tallahassee will get involved...."
The House District 24 Special Election will be a crowded affair, but one candidate is urging the others to keep it "clean."
Conservative author Ryan Chamberlin, one of five Republicans and six total candidates in the field to replace resigned Rep. Joe Harding, is urging his opponents to sign a "clean campaign pledge."
"A primary election is a great opportunity for the voters to choose their representative, and District 24 is looking for a proven conservative who will stand with Governor DeSantis and be strong on the issues," said Chamberlin.
"For too long, the establishment and their chosen candidates have sold us a bill of goods on the campaign trail and have resorted to personal attacks to tear down true conservatives. I am fully expecting that the special interests and insiders in Tallahassee will get involved in this special election, and it is important that we let our records and commitment to issues be the focus for voters."
Chamberlin continued: "I have issued a clean campaign pledge. I have signed it and have sent a copy to each candidate to ask them to sign as well and return to our campaign. Afterward, we will distribute to anyone who asks. Those who don't sign will indicate as to where they stand on this important commitment to the voters."
We assume that Chamberlin will offer updates on how this pledge is received by his opponents in this crowded field, who include Ocala Republicans Justin Albright, Jose Juarez, Stephen Pyles, and former state Rep. Charlie Stone. Stone represented much of the same area from 2012 to 2020, before the most recent round of redistricting changed lines last year, and would seem to be the ultimate target of the clean campaign pledge.
A write-in candidate closes voting to everyone but registered Republicans in the GOP Primary on March 7. A General Election is scheduled for May 16, pitting the winner of the five-way Primary against write-in candidate Robert "Foxy" Fox.