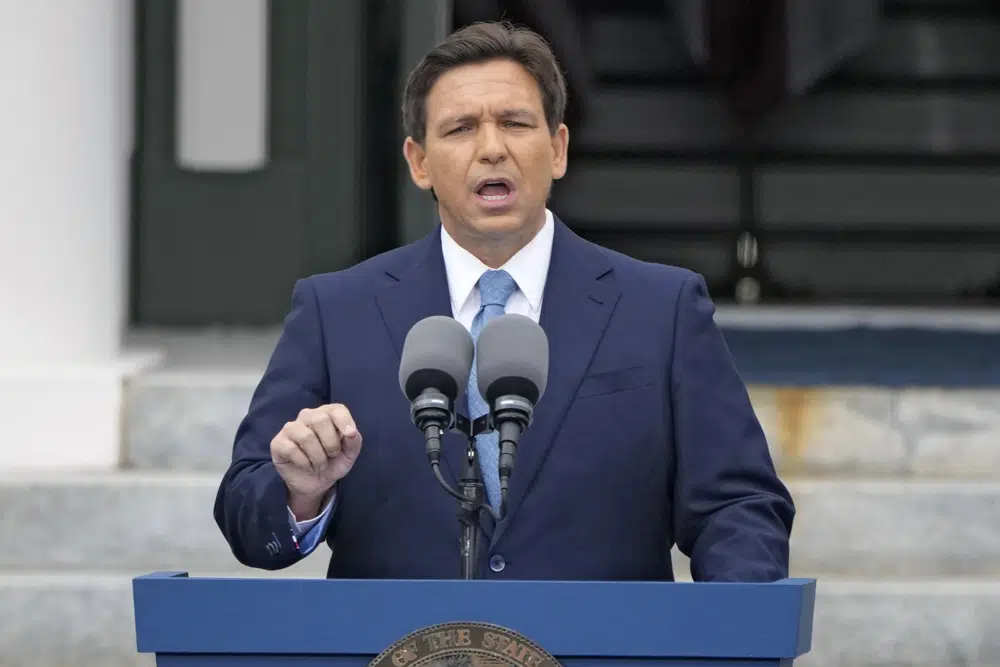 The execution of Donald David Dillbeck is scheduled to take place Feb. 23 at 6 p.m.
Gov. Ron DeSantis has signed a warrant for the execution by lethal injection of Donald David Dillbeck, who was convicted in 1991 of the murder of Faye Vann the previous year. The execution is scheduled to take place Feb. 23 at 6 p.m.
The warrant is the fourth signed by DeSantis since he took office in January 2019.
The last warrant DeSantis signed didn't result in an execution, however, as James Dailey was granted a stay of execution by a federal judge. Dailey was convicted of the 1985 murder of 14-year-old Shelly Boggio, but has maintained his innocence and said his conviction relied on the false testimony of a felon. The Florida Supreme Court has denied his appeals, however, and he remains on death row.
If Dillbeck is executed, it will mark three and a half years since the last one, the longest Florida has gone between executions since 1983. DeSantis' record is far below that of his predecessors, who signed death warrants at a faster pace. DeSantis' most recent predecessor, Rick Scott, now a U.S. Senator, set the record for Florida Governor since the U.S. Supreme Court reinstated the death penalty in 1976, with 28 executions in eight years.
When asked about the gap between executions and the comparison to his predecessors by Florida Politics in September, DeSantis spokesman Bryan Griffin said such comparisons were "erroneous" because he was busy dealing with the COVID-19 pandemic state of emergency for much of his first term. DeSantis lifted the state of emergency and all COVID-19 restrictions in May 2021.
Dillbeck was serving a sentence of 11 years to life for the killing of a Lee County Sheriff's deputy in 1990 when he escaped from a work program at the Quincy Vocational Center and fled to nearby Tallahassee. He tried to get a ride from Faye Vann in the Tallahassee Mall parking lot and stabbed her 19 times when she resisted.
He was sentenced to death the following year after a jury voted 8-4 for the ultimate punishment. DeSantis on Monday suggested lawmakers should change the law to allow a supermajority of a jury to hand out a death sentence. The Legislature passed a law requiring a unanimous jury to impose the death penalty after the Florida Supreme Court ruled unanimous juries were required. But after DeSantis replaced several of the justices, the court reversed itself.