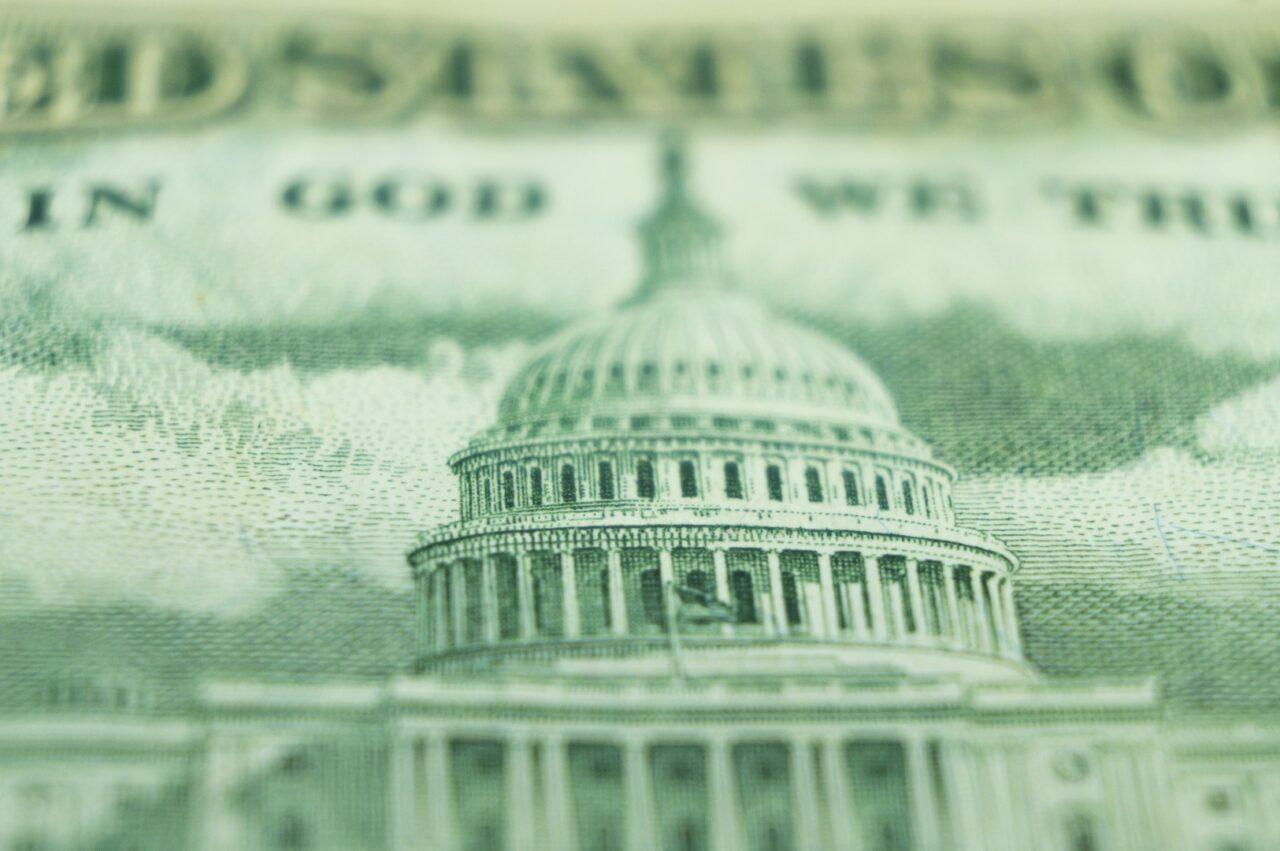 The country's checkbook is overdrawn — for now.
No funds available
The federal government has run out of money.
Treasury Secretary Janet Yellen told Congress that as of Thursday, Jan. 19, the nation officially reached its statutory debt limit of $31.381 trillion.
Such things have a way of launching the blame game in Washington, with parties pointing fingers at one another.
In Florida, members fall along predictable lines on who bears responsibility for hitting the debt ceiling. But the critical fight now seems to be what will happen next.
Rep. Debbie Wasserman Schultz, Democratic Co-Chair of the Florida congressional delegation, led a news conference of Florida members who vowed that Social Security and Medicare would remain off the table as a divided Washington discusses a path forward.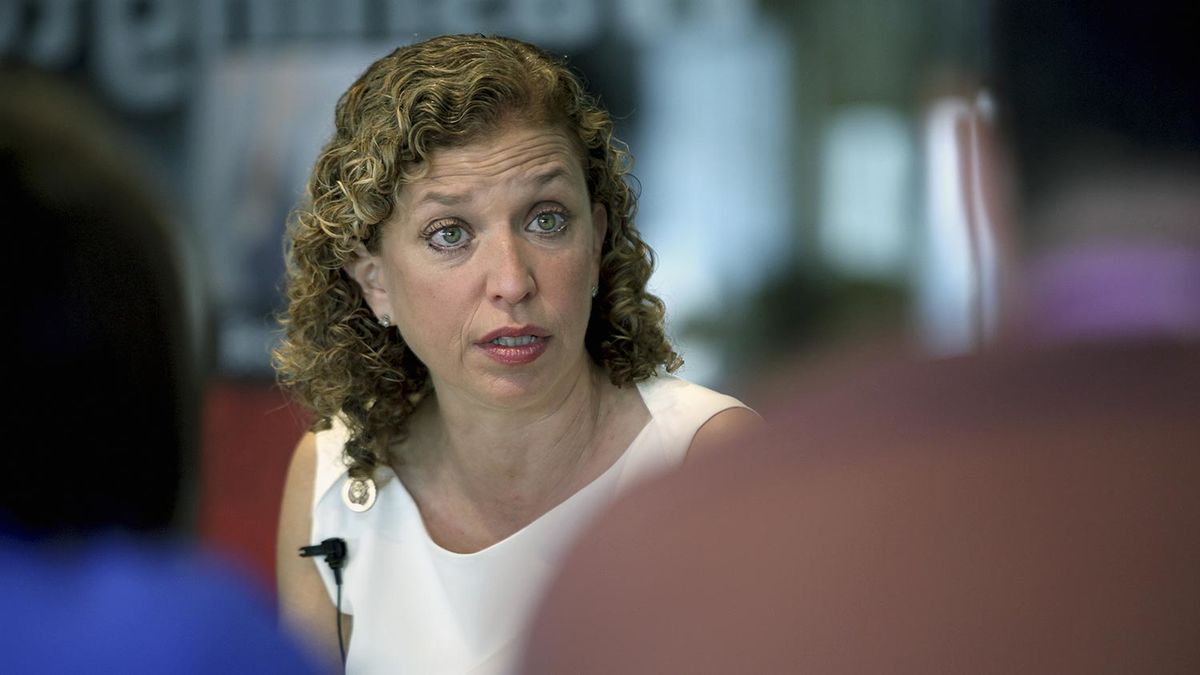 "We're not negotiating whether or not to reset the debt ceiling. This is not a deal, OK?" she said. "We're not trading spending cuts for paying our bills. There are no cuts that should be negotiated tied to whether or not we pay the nation's debt and pay our bills."
But from the other side of the aisle, Rep. Vern Buchanan, Republican Co-Chair of the state delegation, said it's irresponsible if Democrats will not consider any measures to constrain spending.
"With the $31 trillion national debt growing by $5 billion a day, it's clear we need to address the reckless spending responsible for the problem," he said. "The time for action is now as Washington debates raising the debt limit. Nobody wants to default on our debt, but neither can we afford to keep spending money we don't have."
He filed legislation (HJR 2) that would start the process of amending the Constitution and requiring a balanced budget, something many states including Florida are required to do each year.
As for the immediate future, Yellen said the Treasury Department has suspended fresh investment in the Civil Service Retirement and Disability Fund and the Postal Service Retiree Health Benefits Fund, a move that ensures the U.S. will not immediately default on its debt. But that's a temporary response.
The burden stays on Congress to work with President Joe Biden on a long-term answer. Democrats control the White House and Senate, but Republicans hold a majority in the House and members want concessions on the table before lifting the debt limit.
Sen. Marco Rubio said there's no way forward but to enter talks in good faith.
While Wasserman Schultz praised Biden for holding a hard line, Florida's senior Senator cast that as folly.
"The Biden administration's position is a non-starter. The President cannot dictate terms to Congress or simply ignore the will of the House Republican majority. That is not how our system of government works," he said.
"The consequences of the Biden administration's indefensible gamble will fall directly on the American people. Everyone knows Washington's spending is out of control. In the past, both sides have come together to be a part of the solution. That needs to happen again, but it won't until the administration stops playing politics and comes to the negotiating table."
But Democrats in the delegation remain indignant at a GOP House willing to risk its global financial standing.
"I agree we should find ways to curtail spending. But both parties have spent trillions of dollars when in charge," said Rep. Jared Moskowitz, a Parkland Democrat. "Let's pay our bills like responsible adults and then come together to talk in good faith about ways we can trim spending. In the meantime, we must stop holding hostage the credit of the American people for political posturing."
Please send hospitals
Florida has long attracted former military members looking to retire.
Rubio said the Veterans Affairs Administration needs to recognize that reality with more Florida spending.
The Miami Republican sent a letter to Veterans Affairs Secretary Denis McDonough supporting a budget request for 20 new VA facilities statewide.
"I ask that you prioritize areas of the country where the number of veterans enrolled in VA health care is projected to increase in the coming years," Rubio's letter said. "Doing so is not only essential to ensuring our nation's veterans receive efficient, timely, and impactful care, but is common sense budgeting."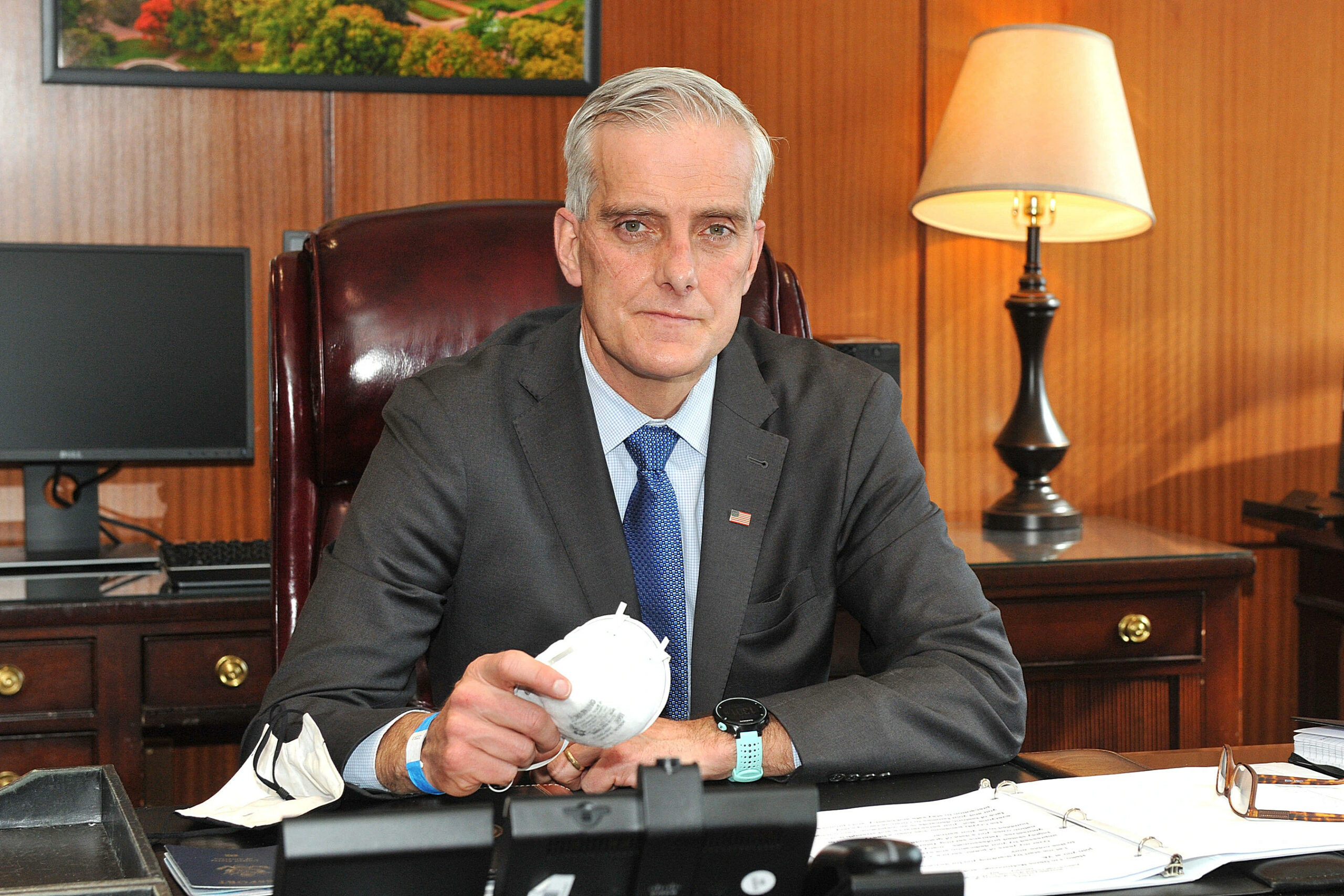 One of the projects high on the list for Florida's senior Senator is a VA Medical Center in Jacksonville, the fastest-growing market in the state as far as VA service demand. The federal agency predicts a 7.2% increase in veterans enrolled for VA health care by the fiscal year 2029.
Rubio also makes note that the VA Medical Center in Miami is now more than 50 years old and due for a replacement.
"Florida is home to approximately 1.5 million veterans, making up 12% of our state's population 18 years and older, with a significant portion of those veterans over 65 years old," Rubio said. "Additionally, Florida is now the fastest-growing state in the nation, growing by 1.9% in 2022. Given recent record population growth in Sunshine State, accessing VA health care will only become more difficult for veterans if there are no changes to VA infrastructure in the state."
Return to sender
For any Governors who did not think it necessary for the federal government to spend money on COVID-19 relief, Sen. Rick Scott has a suggestion.
Send it back.
Scott sent a letter Friday to state and local government leaders reminding them any COVID-19 money that wasn't wanted or needed can always be returned.
In fact, Congress passed a new law making it easier for states to return unwanted dollars.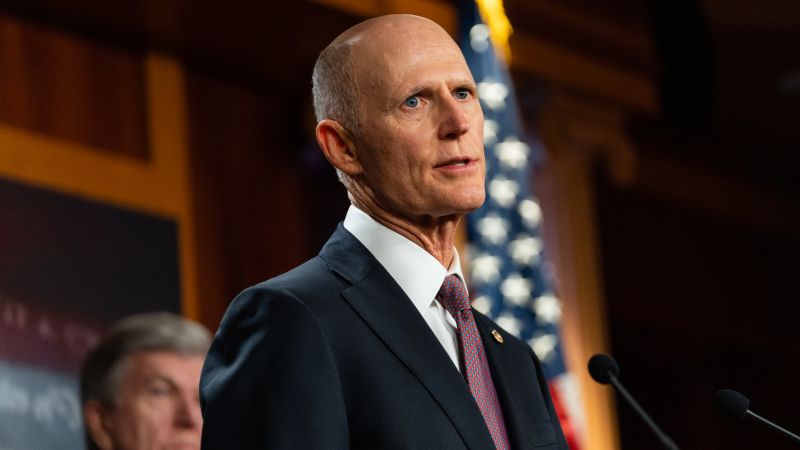 "For over a year, I have been calling on Governors and Mayors across the United States to reject and return any unused federal funding from these massive and wasteful multi-trillion-dollar 'COVID' spending packages," he said.
"I last wrote to you on March 10, 2021, with a simple and common-sense request: each state and local government should commit to reject and return any federal funding in excess of your reimbursable COVID-19 related expenses. Today, I am writing to inform you that Congress has finally passed into law legislation that allows for the return of COVID-19 stimulus dollars to help pay down the federal debt."
Of course, the Naples Republican has been encouraging recipients of COVID-19 money to return it for some time. But state leaders, including Florida Gov. Ron DeSantis, have not shown much interest in doing so.
Aiming for ATF
Since arriving in Congress, Rep. Matt Gaetz questioned if the Bureau of Alcohol, Tobacco and Firearms reached beyond what the Constitution allows.
Now the Fort Walton Beach Republican wants to eliminate the agency altogether. Gaetz filed the Abolish the ATF Act, which would do just that.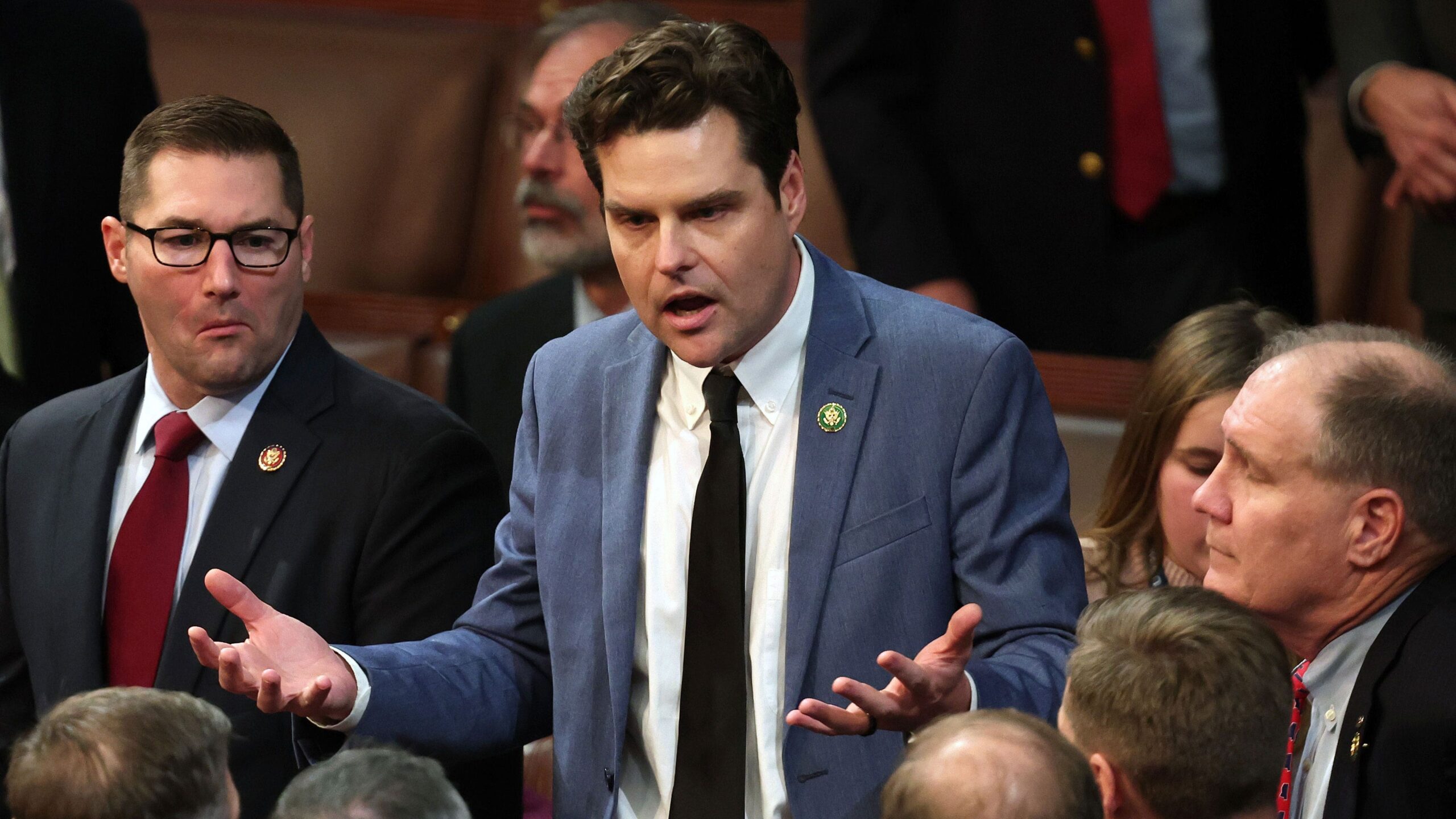 "House Republicans have the ATF in our crosshairs," he said. "The continued existence of the ATF is increasingly unwarranted based on their repeated actions to convert law-abiding citizens into felons. They must be stopped. My bill today would abolish the ATF once and for all."
The filed legislation has no details on what agency might take on any functions of the ATF that Congress deems necessary, if any.
Gaetz notably led letters to former Attorney General Bill Barr and then-ATF Director Regina Lombardo twice in 2020 about whether ATF was violating citizens' rights. The first time was in June that year, in a letter about ATF cracking down on arm braces and other design features in guns, with a half dozen other Florida Republicans co-signing.
There had been another letter in September of the same year raising similar concerns.
Dose of WMD
Is fentanyl a weapon of mass destruction?
Rep. Neal Dunn said the drugs have devastated enough American communities that it's time to classify them as an instrument attacking the nation.
"Florida's 2nd Congressional District lost too many lives to fentanyl-related substance overdoses in 2022," the Panama City Republican said. "The House must recognize this dangerous drug for what it really is — a Weapon of Mass Destruction. Fentanyl-related substances are tearing families and communities apart, and we must do whatever we can to help law enforcement get them off the streets."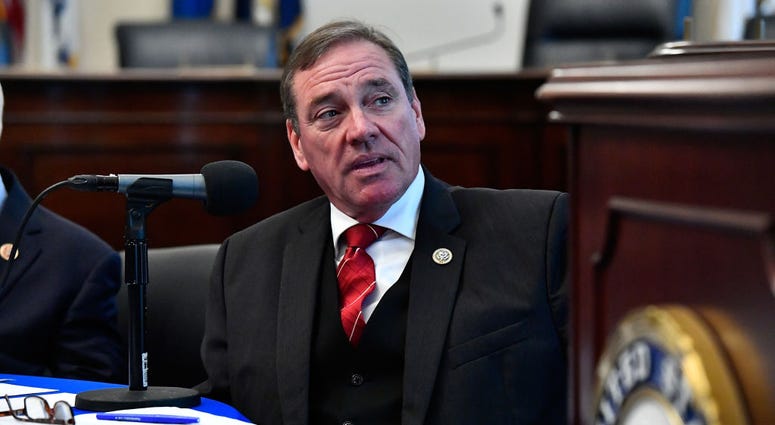 Marking the drugs as WMDs will do more than draw attention to the opioid crisis, Dunn said. It will allow cooperation with police around the world on tracking the substance. It will also free up domestic law enforcement resources.
His legislation reclassifying the drug (HR 39) is part of a five-point plan, Dunn said, to attack the fentanyl problem, something that also includes upgrading its classification as a controlled narcotic.
Pass-fail
Susan B. Anthony Pro-Life America, an anti-abortion group, has issued its annual scorecard, grading every member of the Florida congressional delegation with an A (all the Republicans) or an F (every Democrat to earn a grade).
Members boasted A+ grades to constituents, signaling they voted with the pro-life group on every piece of flagged legislation in the 117th Congress.
Those high marks went to Rubio and to Reps. Dunn, Kat Cammack, Scott Franklin, Brian Mast, Bill Posey, John Rutherford, Greg Steube and Dan Webster.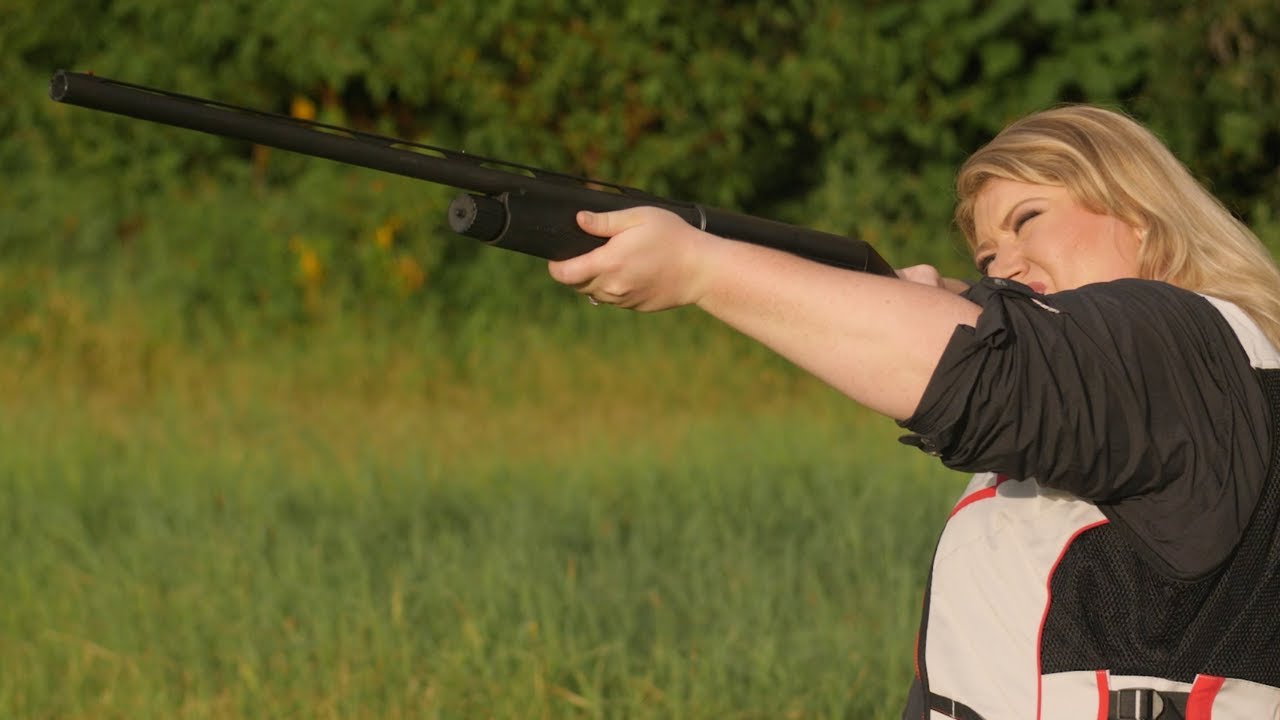 "The right to life is one of three unalienable rights promised to all individuals in the Declaration of Independence," Webster said. "I thank SBA Pro-Life America for recognizing my actions to protect the rights of our most vulnerable — the unborn. Throughout my years serving Florida and my country, I have and will continue to fight for and defend the right to life. I will never waver."
The biggest reason many members did not get the plus mark added to their grade was a failure to sign on as co-sponsors for a pain-capable abortion ban 15 weeks into pregnancy or opting not to sign onto an amicus brief to the Supreme Court as it weighed overturning Roe v. Wade.
The only Florida Democrats graded fought the group at nearly every turn. The only member not graded was Rep. Sheila Cherfilus-McCormick, a Miramar Democrat who only joined Congress more than halfway through the legislative term.
Tower of power
While Rubio seeks support for new VA facilities, Reps. Gus Bilirakis and Kathy Castor this week celebrated a decadelong fight to improve a VA facility in Tampa Bay.
Bilirakis attended the ribbon-cutting for the James A. Haley Veterans' Hospital's new bed tower.
"It truly represents a win-win for the local Veteran community that has waited patiently for these well-deserved improvements and for American taxpayers," the Palm Harbor Republican said. "This project is the culmination of many years of tireless advocacy and tenacious efforts by myself and my colleagues, which originally began in 2008."
That's the year Congress approved $396 million for major construction at facilities around the country, but various fights over cost-saving measures through the years delayed construction at Haley. Bilirakis worked with Castor and former Rep. Jeff Miller, a Pinellas Republican who chaired the House Veterans Affairs Committee, fighting for the construction of the bed tower rather than waiting for a full rebuild on the hospital.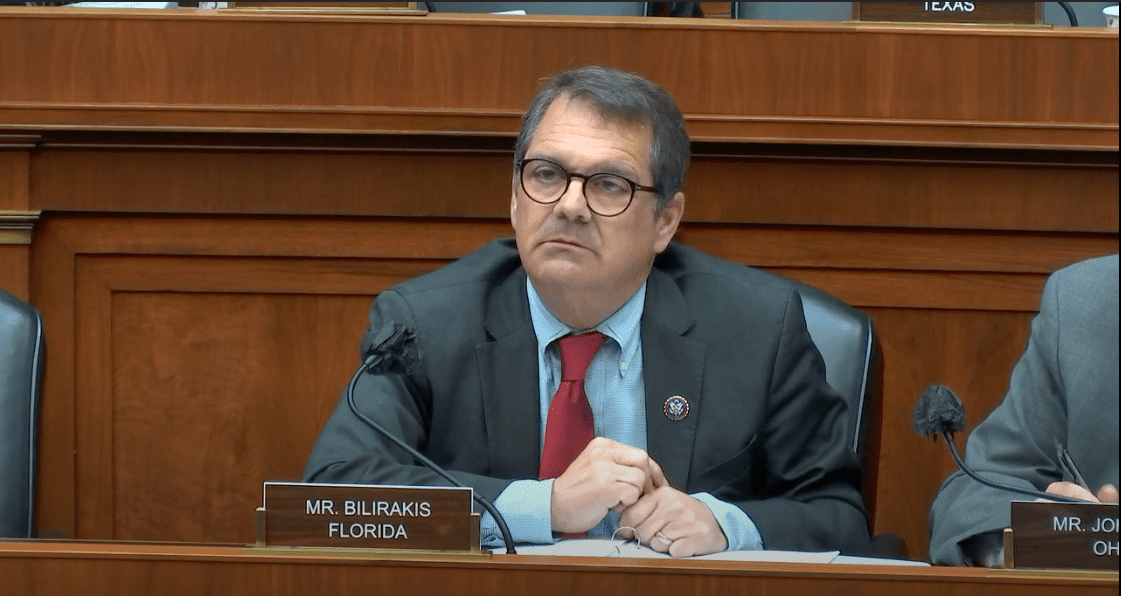 "This major James A. Haley VA Hospital upgrade is the culmination of years of hard work and partnership with Tampa Bay's incredible veterans' hospital and its leadership, veterans and federal leaders. It has been an honor to champion the needs of our veteran community as Tampa Bay's voice in Congress," said Castor, a Tampa Democrat. "The new bed tower will improve the lives of countless local veterans and ensure that James A. Haley's medical staff have the resources they need to best serve local vets."
She thanked Bilirakis for working in partnership on the issue. He detailed the lengthy road to the ribbon cutting.
"Due to bureaucratic processes in Washington, the original plan was to renovate the existing James A Haley hospital facility first built in 1971 — even though doing so cost nearly half a billion dollars more than building a brand-new bed tower," Bilirakis said. "This made absolutely no sense to me or my colleagues. We were determined to cut through the red tape and ensure that common sense prevailed.
"After a lengthy battle, legislation was finally signed into law in 2015 authorizing the construction of the beautiful new facility. My goal was always to ensure Veterans received the quality care they deserved while ensuring taxpayer dollars were used as efficiently as possible. We ran into a few delays, but I am thrilled that we were finally able to open the doors of this fantastic state-of-the-art facility. Our Veterans are our true American heroes, and they absolutely deserve the very best care available."
Not for profit
Franklin continues to burgeon his record on abortion; last week the Lakeland Republican filed a ban on providers profiting off the sale of fetal remains. He reintroduced the Prohibiting Abortion Industry's Lucrative Loopholes Act which would still allow research institutions to study fetal tissue but would not allow clinics to profit from providing that.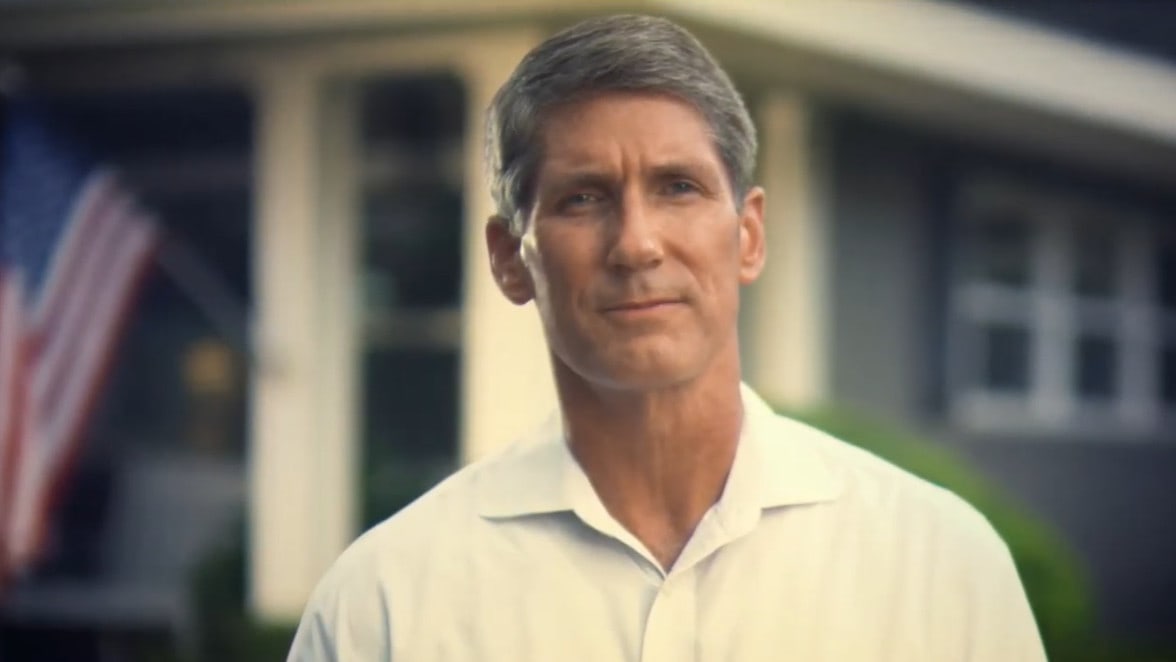 "The for-profit sale of fetal remains is a legislative loophole that should have been fixed by Congress many years ago," Franklin said. "I'm reintroducing the Prohibiting Abortion Industry's Lucrative Loopholes Act so that we can finally put an end to for-profit fetal tissue sales once and for all. Defending life is a priority for the Republican majority. I'm committed to help permanently end any opportunity for profit from the grotesque sale of fetal remains."
Posey, a Rockledge Republican, was a co-introducing sponsor of the legislation.
Recovering at home
Rep. Greg Steube will need several weeks to recover from a serious fall on his property.
The Sarasota Republican on Monday supplied a detailed update on his injuries and condition.
When Steube fell 25 feet from a ladder while trimming tree branches, he suffered a broken pelvis and punctured lung.
He also tore several ligaments in his neck.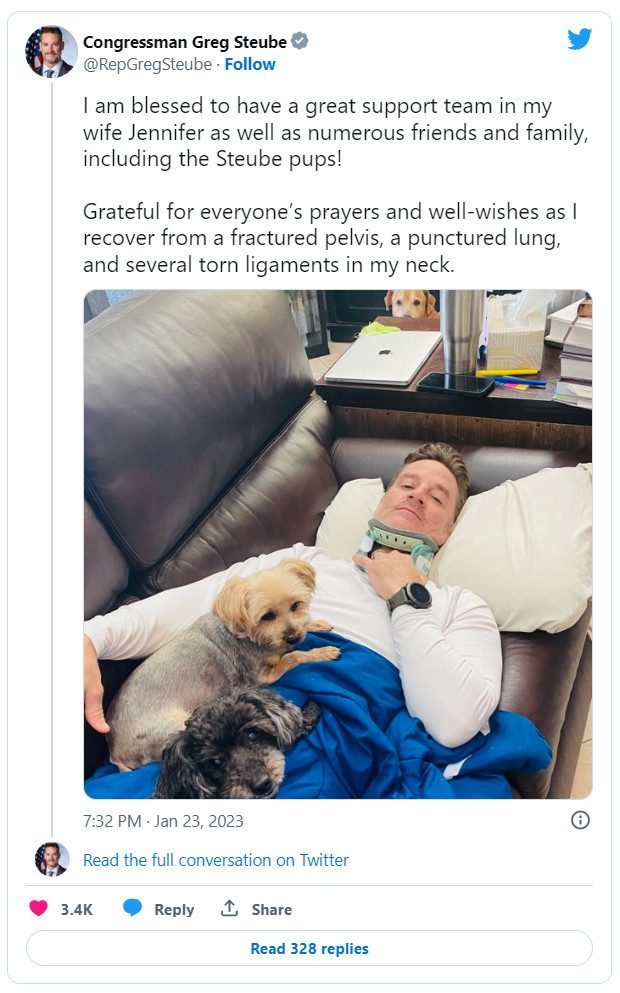 "I am blessed to have a great support team in my wife Jennifer as well as numerous friends and family, including the Steube pups!" he tweeted.
He shared a photo of himself back home after being discharged from Sarasota Memorial Hospital. The Congressman can be seen wearing a neck brace while lying prone on his sofa, with two house dogs sitting on top of his blue comforter.
The update drew support from the highest echelons of Congress.
"We're all pulling for you, Greg," tweeted House Speaker Kevin McCarthy.
A new set of rules in the House ends proxy voting, a practice put in place during the COVID-19 pandemic allowing votes to be cast by members from their home districts.
That means while Steube is physically impaired and unable to travel, he cannot vote from Sarasota. But he stressed all other matters within his office will continue to be managed by his staff in communication with him.
"While I will be sidelined in Sarasota for several weeks, I will be carrying out as many of my congressional duties as possible, and our D.C. and district staff continue to be readily available to assist Floridians in FL-17," Steube posted.
Refugee sympathies
Democrats in the delegation took their turns swiping at Biden over the enforcement of immigration laws. But the concern from the left has been whether the administration showed enough compassion to refugees fleeing dangerous countries like Haiti.
Cherfilus-McCormick led a letter to Biden and Homeland Security Secretary Alejandro Mayorkas criticizing the expansion of Title 42, a pandemic area provision used to deny entry to the U.S.
"I commend the Biden-Harris administration for taking significant steps to secure the border, reduce the number of individuals crossing unlawfully between ports of entry, and expand and expedite legal pathways for orderly migration," the Miramar Democrat wrote. "However, I am deeply concerned by the Administration's continued use of Title 42 and the effects that extending the parole process will have on prospective asylum-seekers."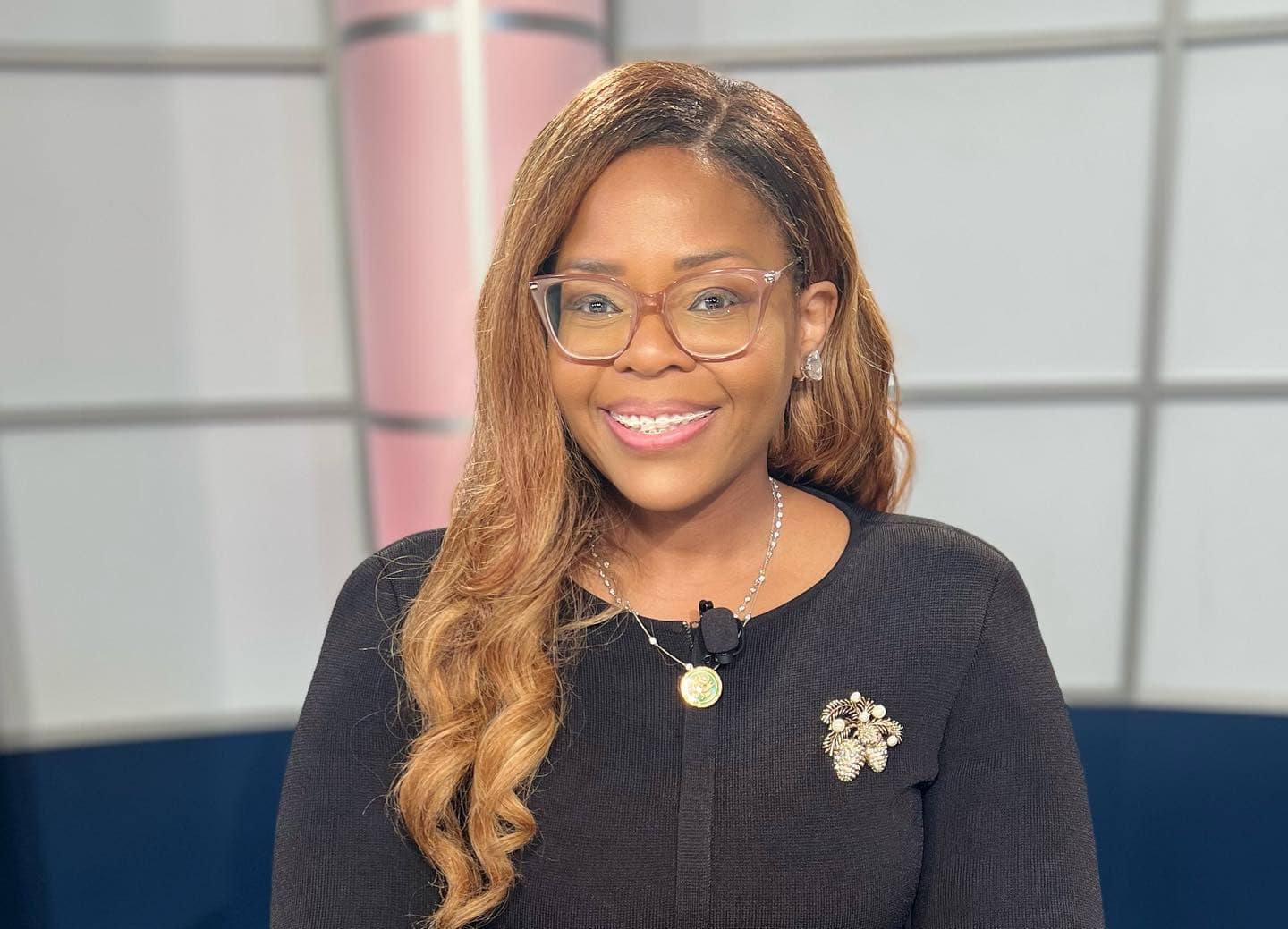 Hollywood Democrat Frederica Wilson was among a dozen House members to co-sign the letter. Both Florida Congresswomen stand for heavy concentrations of Haitian Americans — Cherfilus-McCormick is the first Haitian American to serve in Congress — and makes mention of the dangers facing those in Haiti, Cuba and Nicaragua.
"We've never seen Haiti in such a dire position," the letter reads. "The Biden-Harris administration must craft special policies to assist Haitian migrants who are fleeing their homeland due to the unique crises plaguing the country. The United States must reckon with the increase in irregular migration as Latin American and Caribbean countries become increasingly unstable due to myriad factors, including the COVID-19 pandemic, violence, and authoritarian regimes dominating the region."
Remembering Roe
Roe v. Wade may now be history, but Democrats in the delegation still chose to honor it on the 50th anniversary of the court ruling.
"The extreme MAGA-backed Supreme Court decision has undermined access to abortion care for millions of women across the United States," said West Palm Beach Democrat Rep. Lois Frankel, who serves as Co-Chair of the House Women's Caucus. "Today should be a celebration of reproductive freedom, instead, Roe v. Wade has been undone, and Republicans are racing full steam ahead toward a nationwide abortion ban. We cannot and will not let that happen. Women, not politicians, should have control over decisions that impact their health, lives, and futures, which includes access to legal abortion."
The half-century anniversary of the decision guaranteeing federal protection for women to access abortion brought Vice President Kamala Harris to Tallahassee to condemn the state's 15-week abortion ban.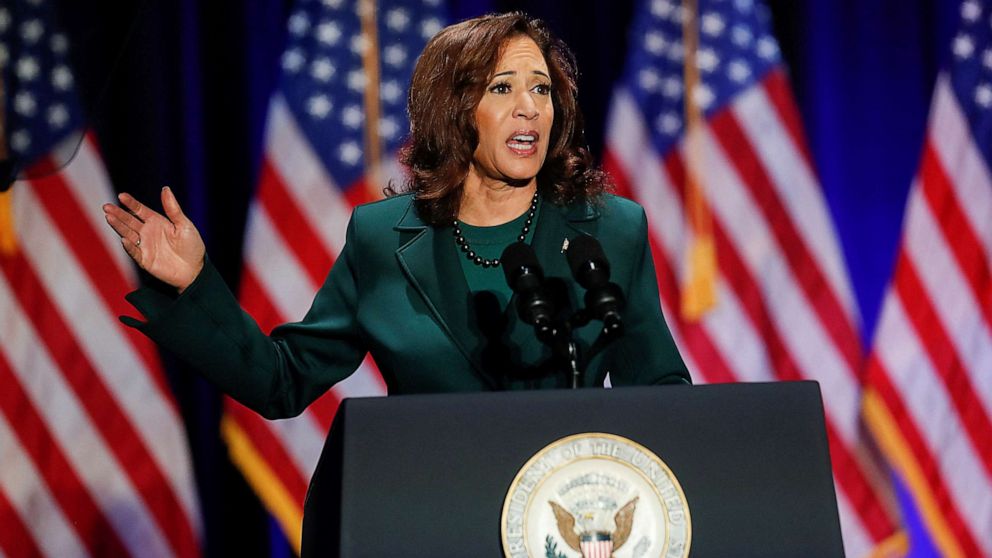 "Since our founding, we have been on a march forward to fully realize our promise. To complete the unfinished work," she said. "To secure freedom and liberty for all. This fight will not be inevitable. This will not just happen. It takes steadfast determination and dedication. The kind of determination possessed by some of our greatest patriots."
One man in Florida's congressional delegation also spoke up in favor of protecting abortion access.
"Republicans say they believe in freedom, family values, and standing up to government 'overreach.' But the second a woman's body and personal health decisions are brought into the conversation, that belief vanishes — I guess for them, small government is only good for massive corporations, not intimate family decisions," Moskowitz said. "Republicans say they want to protect life, but they propose massive cuts to social support programs that are meant to enrich one's life. How are they meant to justify that logic?"
Voice on China
The Republican majority in the House wants the U.S. to lean in on China. Rep. Carlos Giménez will play a role in applying that pressure with a seat on the newly formed House Select Committee on China.
"I am honored and humbled to have been selected by my colleagues to serve on the Select Committee on China and stand up to the murderous Chinese Communist Party," the Miami-Dade Republican said. "The CCP has weaponized its resources in its attempt to challenge the United States of America and our role in global affairs. It has become evidently clear how Communist China steals our technological achievements, spies on America, threatens our allies, and cheats the global economy with its blatantly unethical tactics."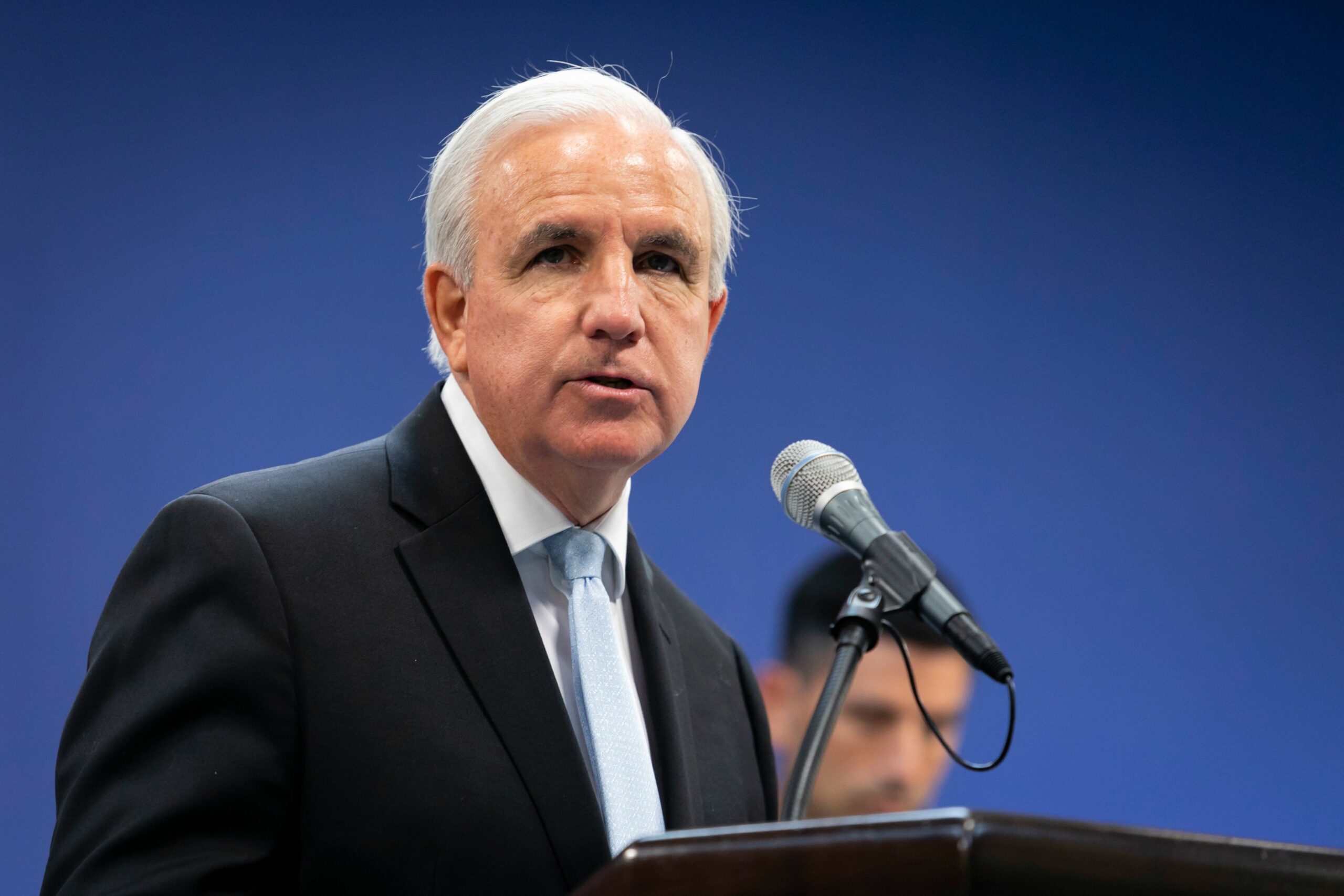 Giménez, who was born in Cuba, knows the stakes of allowing a communist power to build strength on the global stage.
"As a Cuban exile, who lost my native homeland to a barbaric Communist dictatorship, I look forward to working with Chair Mike Gallagher and my fellow colleagues to push back on the brutal regime in Beijing," he said. "The 21st century will be defined by the United States' ability to effectively combat Communist China and its proxies — and Congress must innovate quickly and powerfully to put the brakes on the CCP's nefarious, dangerous worldview."
On this day
Jan. 24, 2017 — "Donald Trump abandons Trans-Pacific Partnership, Barack Obama's signature trade deal" via The New York Times — Trump upended America's traditional, bipartisan trade policy as he formally abandoned the ambitious, 12-nation Trans-Pacific Partnership brokered by his predecessor and declared an end to the era of multinational trade agreements that defined global economics for decades. With the stroke of a pen on his first full weekday in office, Trump signaled he plans to follow through on promises to take a more aggressive stance against foreign competitors as part of his "America First" approach. In doing so, he demonstrated that he would not follow old rules, effectively discarding long-standing Republican orthodoxy that expanding global trade was good for the world and America.
Jan. 24, 1943 — "The Casablanca Conference concludes" via the National Museum of the U.S. Navy — Following Operation Torch in November 1942, British Prime Minister Winston Churchill and U.S. President Franklin Roosevelt, transported onboard USS Iowa (BB-61), met at Casablanca, French Morocco, to discuss strategic plans against the Axis powers and the policy of "unconditional surrender." Due to the war front in the Soviet Union, Soviet Leader Josef Stalin did not attend. The participants decided to invade Sicily, to begin joint U.S.-British bombing from bases in the United Kingdom against the European continent, to have U.S. forces advance toward the Philippines through central and southwest Pacific, and to build up forces in the China-Burma-India theater.
Happy birthday
Best wishes to Reps. Aaron Bean, who turns 56, and Sheila Cherfilus-McCormick, who turns 44, both on Wednesday, Jan. 25.
___
Delegation is published by Peter Schorsch and compiled by Jacob Ogles and edited and assembled by Phil Ammann and Ryan Nicol.