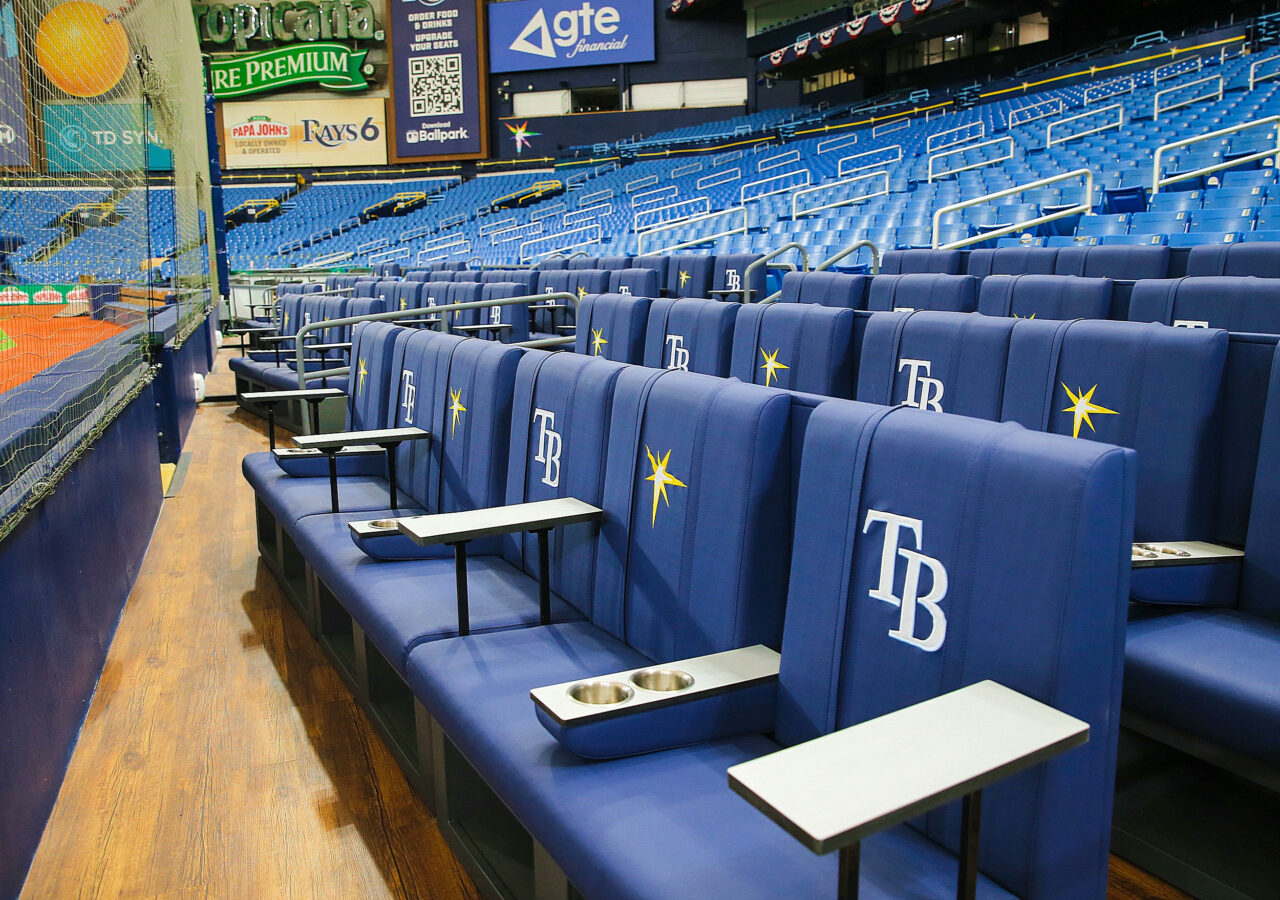 The Rays believe they can succeed in St. Pete despite the challenges.
St. Petersburg Mayor Ken Welch made the only choice he could Monday. He picked the company that partners with the Tampa Bay Rays to redevelop Tropicana Field.
Had Welch chosen any other developer, it might have spelled the end for any chance St. Pete has to hold on to the Rays after their lease at the Trop expires in 2027.
The massive project calls for the current 86-acre site to include desperately needed affordable housing, a senior living facility, an African American history museum, lots of meeting space, and, oh yeah, a new baseball stadium.
Left unanswered is how to pay for that last item. You've heard of the elephant in the room, right? This is more like the Godzilla stomping on your neighborhood.
Nearly four years ago, the Rays presented renderings for a stadium in Tampa's Ybor City. It would cost $892 million, and it was clear then that owner Stu Sternberg expected Tampa and Hillsborough County to pay most of that. So, let's assume a stadium in St. Pete would cost about $1 billion, give or take a few hundred million.
What would the Rays ante up toward that?
Pinellas County received more than $70 million in hotel bed tax money in 2021, and that likely will be the first place ballpark planners turn to as a revenue source. But the hotels and other tourist spots could want that money used for its original intent — attracting more tourists.
Also, let us not forget that Gov. Ron DeSantis is the wild card. Last year, he red-lined $35 million in public money that would have given the Rays a new spring training home in Pasco County.
"I don't support giving taxpayer dollars to professional sports stadiums, period," DeSantis said then. "So, at the end of the day, that was just a decision that was going to be made."
And even if they clear the financial hurdle — a huge "if" — a stadium in St. Pete does nothing to address the team's chronic problem with attendance. It'll still be at the extreme western end of the sprawling and traffic-clogged Tampa Bay region.
A few things are different, though, which could explain why the Rays believe they can succeed in St. Pete despite the challenges.
For starters, there is no comparison between the St. Petersburg of today and the sleepy little suburb of Tampa it was in 1986. That's when the City Council went full speed ahead with a damn-the-torpedoes effort to build the stadium. Tropicana Field — it was the Florida Suncoast Dome then — was slapped together like Revlon on a hog, a completely crappy facility for Major League Baseball.
St. Petersburg today is a dynamic, eclectic and thriving city. With businesses and companies flocking to town, the Rays can likely count on better corporate support. Presumably, they'll also benefit from sharing development rights in the Trop site project.
And if they can finally get a stadium built, they won't have to throw it together on a shoestring budget.
The key word in that previous sentence is "if" they can build the stadium. A lot is riding on that because this probably is the last chance to keep the Rays here for good.