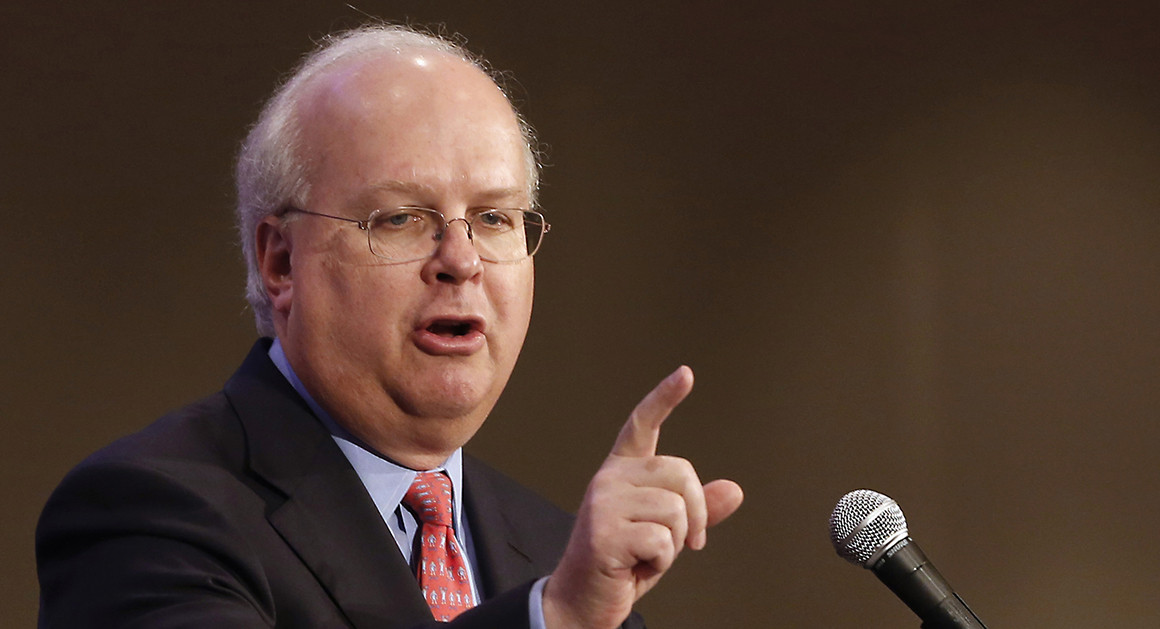 'They've got time. February, March, April, May, June.'
The man known as George W. Bush's "brain" has some advice for Florida's Governor ahead of a potential 2024 run.
Karl Rove is telling Ron DeSantis to "focus on Florida" and take his time before formally launching a presidential bid, as many widely expect.
Rove, a Fox News contributor, made the comments on Monday's "The Story with Martha MacCallum," in a segment focused around a favorable New Hampshire poll for the Florida Governor and reports DeSantis is staffing up for a Republican Primary campaign.
Regarding the "Granite State Poll" conducted by the University of New Hampshire Survey Center, showing the Florida Governor with 42% support, a 12-point advantage over Trump, Rove said the survey showed Trump "has challenges" — but with caveats.
"I'd be cautious that this is a good number for Ron DeSantis," Rove continued. "He hasn't even campaigned in the state."
"But let's remember that at this point in 2007, Rudy Giuliani was the leading candidate to be the Republican nominee. In 2016, there were three or four other candidates between the time the contest got going and the time the contest crystallized at the end that had various leads in polls."
"So we've got to be a little bit careful," Rove continued. "But if I were the former President, I'd be a little bit concerned about it, which is why he is trying to speed up the calendar. He wants to force potential contenders into the race. I think they're wise not to. All you have to do is look at history and know that is the case."
Rove urged the DeSantis camp to "take advantage of the fact that they've got good feeling out there."
"What they should be doing now is focusing on Florida and laying the groundwork to enter the race later in the year," Rove argued, pointing out that Trump himself waited until June 2015 to enter the presidential fray, and George W. Bush also waited until June 1999 to enter the 2000 race.
"They've got time," Rove counseled. "February, March, April, May, June. And more important, they can be talking to people around the country."
"The moment you become a presidential candidate formally, the moment that you say to everybody that you haven't been talking to — the activists, the donors, the groups, the states — that you weren't important enough to me that I talked to you before I became a candidate."