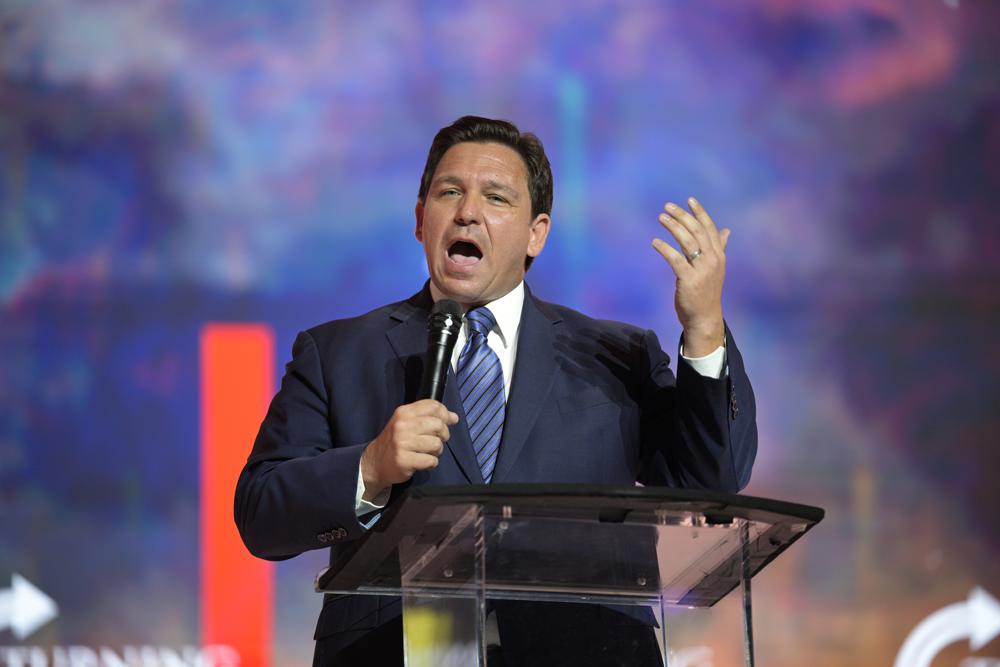 'They need to ensure that there's not intellectual discrimination.'
Florida's Governor wants Congress to get answers on two conservative cable networks getting dropped.
Gov. Ron DeSantis, who served three terms in the U.S. House, wants a legislative probe on recent decisions by cable carriers to remove One America News Network and Newsmax from their programming lineups.
In Bradenton, DeSantis suggested that the House, currently under Republican control, would be the best venue for that urgent inquiry into potential "intellectual discrimination."
"I think it does warrant an investigation. I think probably the Congress, in the House, would probably be best to do it. We have helped all these organizations who have been under pressure since I've been Governor. … But I really think this is something the Congress needs to look at, and I think they need to ensure that there's not intellectual discrimination going on when it comes to what people are able to view."
DeSantis' counsel comes after 41 GOP members of the U.S. House called for hearings. The Governor also contended Tuesday that the right-wing channels were dropped even while ratings losers were retained, solely for ideological reasons, which he decried.
"I think there should be no ideological litmus test when you have these big companies who have the decision to make or break a news network or any type of network," DeSantis contended.
"And they'll give different rationales for why they don't want to do it. The reality is they have so much other content that is very lightly viewed, yet they keep that on. And it seems that it's the One America News and the Newsmax who are being targeted."
Regarding the recent nixing of Newsmax, DirecTV says the price was too high in defending its drop of the channel.
"We've discussed with Newsmax on several occasions that we'd like to offer their programming, however, the network is now seeking significant fees that we cannot pass on to our broad customer base," a DirecTV representative claimed in a statement reported by Newsmax. For its part, Newsmax said their fee was a 75% discount to its "market value."
Despite the alleged "deplatforming," Newsmax continues to stream live, including on YouTube, so fans will not be deprived despite the lack of DirecTV carriage.