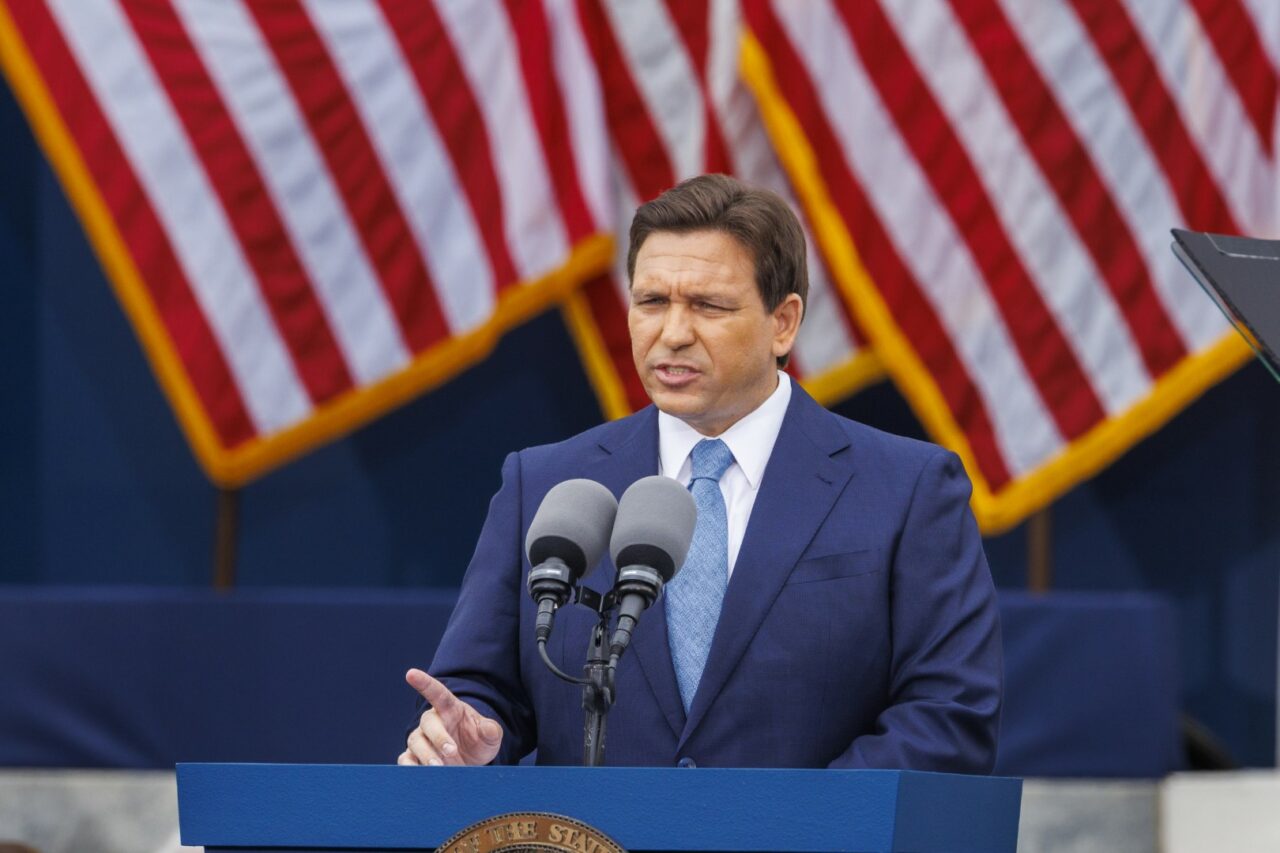 'The bureaucrats feel like they run the show. That's not how it's supposed to work.'
Gov. Ron DeSantis is seeking a series of changes at Florida's universities and colleges, including eliminating funding for diversity, equity and inclusion (DEI) training and further eroding tenure for professors.
DeSantis said DEI and critical race theory (CRT) have been inserted into higher education bureaucracies, which in some cases require statements from professors or prospective hires to embrace critical race theory to get hired, promoted or receive tenure.
"We are also going to eliminate all DEI and CRT bureaucracies," DeSantis told reporters at State College of Florida in Bradenton. "No funding and that will wither on the vine."
DeSantis' administration had previously asked all universities and state colleges to report how much money they spent on DEI requirements and training. The 12 universities spent $34.5 million last year they reported, but not all of the money came from the state. Much of it came from federal or private grants.
Presidents at Florida's 28 state colleges signed a letter on Jan. 18 pledging to eliminate all DEI, critical race theory and "related concepts" from their institutions.
The plan will also require a "core curriculum" of "real history and the philosophy that shaped Western civilization" be taught to students at all universities and colleges.
Another plank of DeSantis' plan would continue to chip away at tenure for professors. He signed a bill last year requiring tenured professors to undergo a review every five years, with punishments up to and including dismissal for those who don't meet required benchmarks. Under the new plan, university Presidents would be able to order reviews of tenured professors at any time.
As part of DeSantis' move to reorient New College of Florida, a state university in Sarasota whose board he recently replaced with a slate of conservatives geared toward conservative higher education reforms, he'll ask the Legislature for $15 million to recruit new faculty to the school.
One of the new board members, Chris Rufo, a senior fellow at the Manhattan Institute who has spearheaded efforts to eliminate DEI and critical race theory from classrooms, was on hand to back the proposed changes.
"The bureaucrats feel like they run the show," Rufo said. "That's not how it's supposed to work. These are public institutions supported by taxpayers."
The Legislature will consider DeSantis' proposal when it begins the 60-day Regular Session on March 7.