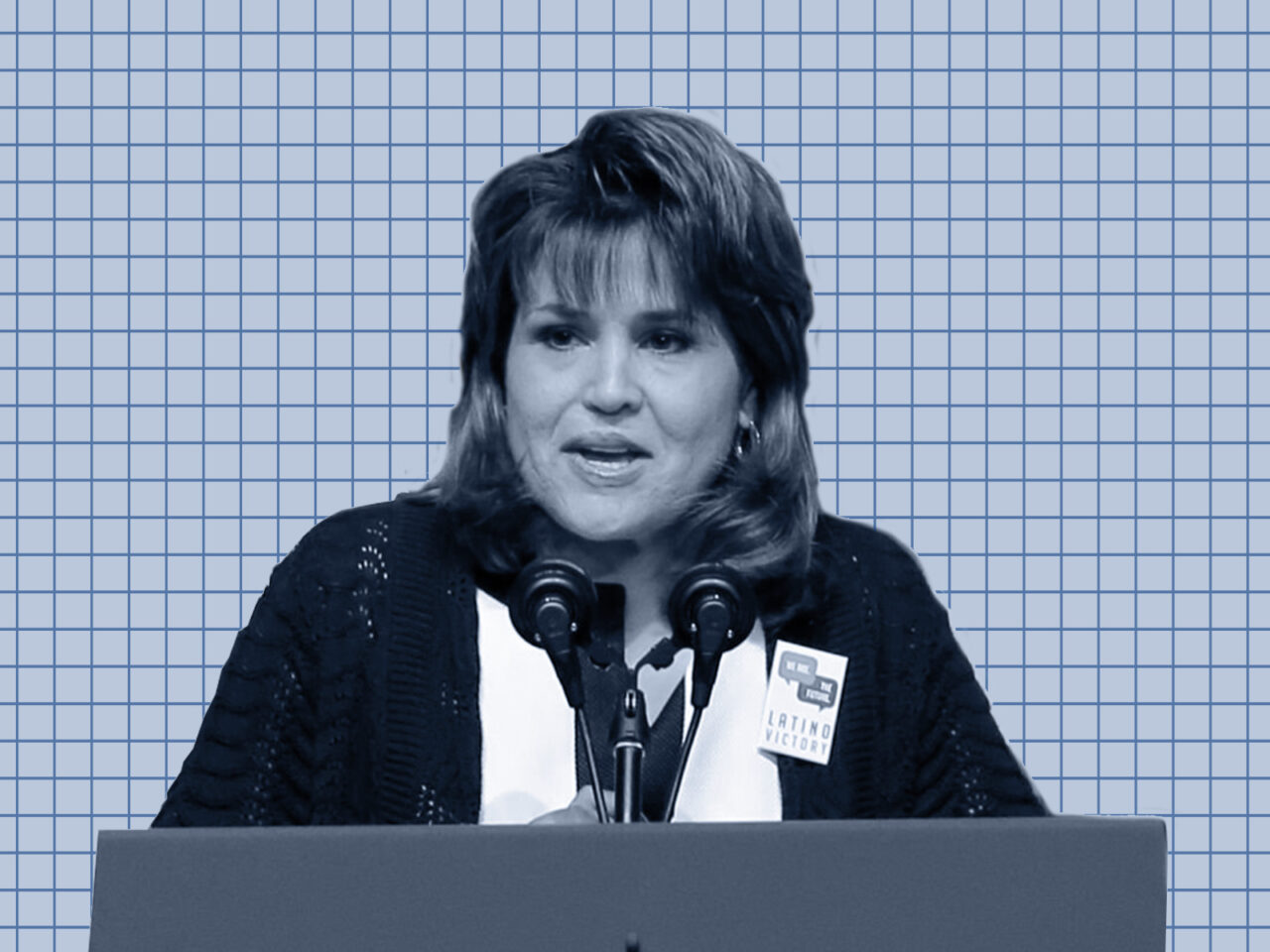 'Annette will focus on getting the job done and give Republicans a run for their money…'
Former Miami Sen. Annette Taddeo's campaign for Chair of the Florida Democratic Party is gaining endorsements so rapidly that this report may need an update by the time you finish reading it.
On Tuesday, Taddeo added two more backers to a growing list of supporters: U.S. Rep. Darren Soto and Miami Gardens Sen. Shevrin Jones. One day before, St. Petersburg Rep. Michele Rayner-Goolsby threw her support behind Taddeo.
They join nine state Senators, two state Representatives, a Democratic National Committee member and a throng of Gen Z activists who want Taddeo to take the party's reigns in Florida.
In a statement explaining his endorsement, Soto said the Florida Democratic Party has "a lot of work to do" following Midterms that saw low Democratic turnout in the state, particularly in the Hispanic community.
"Annette's experience flipping a state Senate seat from red to blue, as well as serving as a party leader and organizer, makes her uniquely qualified to lead our party at this critical time," he said.
"Republicans have organized year-round with Latino outreach programs not just in South Florida, but in Central Florida as well. I know Annette will focus on getting the job done and give Republicans a run for their money while engaging with Spanish media across the state to counter misinformation and GOP extremism in order to win more elections."
Jones, a member of the DNC, called Taddeo "a dear friend" who has repeatedly demonstrated her ability to lead.
"When I needed help in my campaign with the Hispanic vote in my district, I didn't have to pick up the phone to ask Annette; she picked up the phone and just rolled up her sleeves to help," he said in a statement. "(During) our time in the Senate, I saw firsthand what a champion she is for all people. I'm ready for her to bring that passion and energy to the FDP because we need to gear up and fight back with a real plan to reach every voter in every community."
Jones added, "Democrats in Florida need to build people power yesterday, and we cannot do that without a leader. There is no time for delay."
The endorsements from Soto and Jones follow a nod Monday from Goolsby, who said Florida needs a strong Democratic Party "with a plan to stop a complete right-wing takeover."
"Enough with the internal drama, we need to build a reliable infrastructure that's inclusive not just for the next cycle but for many thereafter and she's the fearless leader for the job," she said. "I'm with Annette Taddeo for FDP Chair."
Other supporters of Taddeo's campaign include Senate Democratic Leader Lauren Book; Sens. Lori Berman, Tracie Davis, Tina Polsky, Darryl Rouson, Linda Stewart, Geraldine Thompson and Victor Torres; Reps. Anna Eskamani and Kevin Chambliss; DNC member Thomas Kennedy; The Florida High School Democratic Caucus; and a coalition of Gen Z activists from across Florida who were the first to call on Taddeo to run.
Taddeo is seeking a position recently vacated by former Miami Mayor Manny Daiz, who resigned Jan. 9 after two years following the worst outcome for his party in recent history. Florida Democrats last year lost seats up and down the ballot in historically liberal strongholds and among key demographics, including young voters.
Taddeo, 55, has been a prominent player in Florida politics for the last 15 years. She has served as Chair of the Miami Democratic Executive Committee, which steers the county party, ran as Charlie Crist's running mate in the 2014 gubernatorial election and was the first Latina Democrat to win a Senate seat in 2017.
She left office at the end of her four-year term representing Senate District 40 in November following an unsuccessful bid to supplant Republican U.S. Rep. María Elvira Salazar.
Two other candidates are vying for FDP Chair: Broward County Democratic Executive Committee Chair Rick Hoye and political consultant Alex Berrios. A fourth candidate, Tallahassee City Commissioner Jeremy Matlow, dropped out of the contest last week.
Party members expect to vote for their new leader at a party event next month in Orlando.