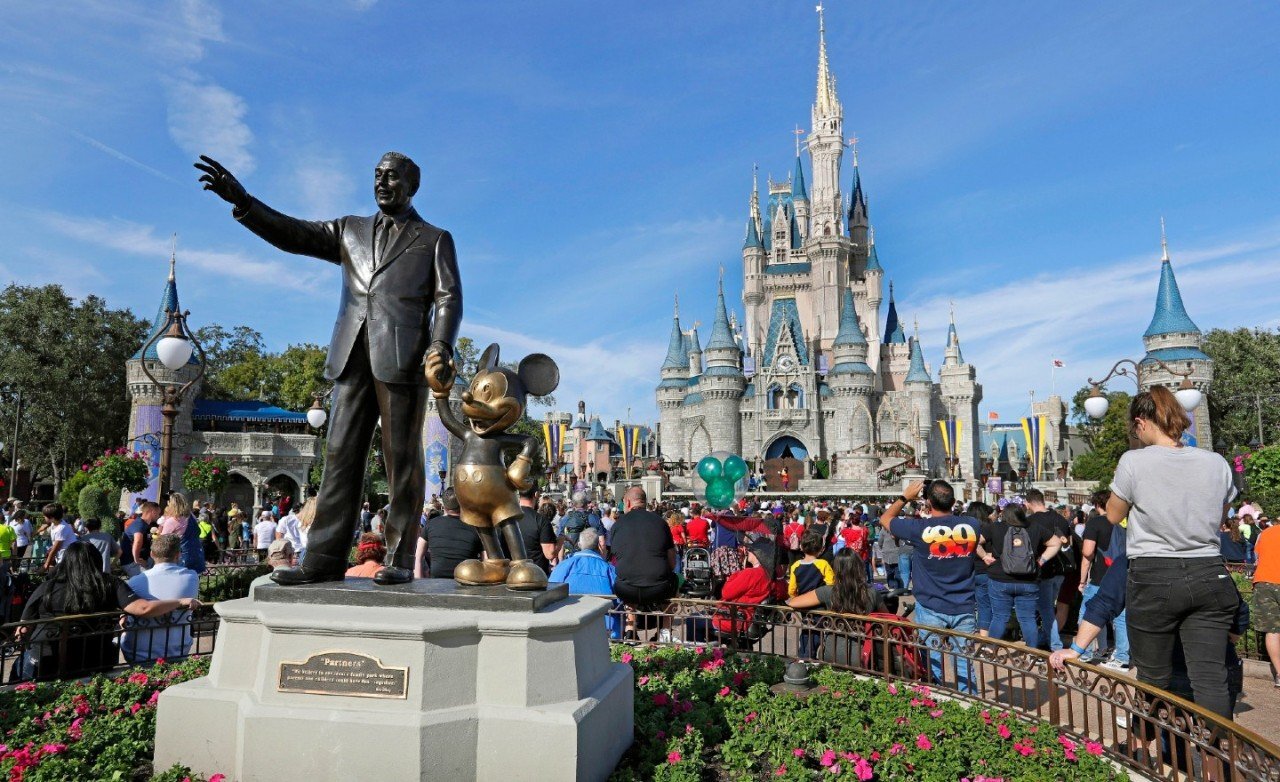 The lawsuit calls Disney's reservation system a predatory business.
To fight back against a pair of Disney World pass holders suing over the reservation system, Disney argued the company had the right to change the terms for annual passes.
"Changing the terms of their annual passes' park access due to a pandemic, after expressly reserving the right to do so, is not plausible bad faith, injustice or an unfair business practice," Disney said in a motion to dismiss the lawsuit filed last month.
Palm Beach County resident Erica Kelly and Orange County resident Marilyn Paone sued Disney in October after they said they couldn't find open reservations when they wanted to go to the parks even though they had passes without blackout dates.
Re-opening during the pandemic, Disney first began requiring all visitors to make an advance online reservation to visit the theme parks in addition to having a pass or buying a ticket. The rules also made it more difficult for pass holders to park hop.
Disney has acknowledged how important the reservation system is in controlling who goes to the parks to help plan its park operations.
The reservation system is still in place despite constant complaints, although Disney lifted some of the rules last month for its pass holders who are among Disney's most loyal fans. After 2 p.m., pass holders can visit spontaneously without booking a reservation with the exception of the Magic Kingdom on weekends.
As Disney seeks to dismiss the lawsuit, the company argued it had worked with pass holders during the pandemic when the rules changed, and online reservations were required.
"Kelly and Paone omitted from their complaint everything that Walt Disney Parks and Resorts did for annual pass holders during the transition to the reservation system — including, most notably, giving every pass holder the chance to opt-out and be refunded," Disney said in court documents, noting the two women chose to continue on with their passes.
The lawsuit calls Disney's reservation system a predatory business and said it lowered the value of their passes if they weren't able to get access to the parks.
"Disney abused a global pandemic to take advantage of its Platinum pass holders and unilaterally changed its Platinum passes, even after the threat of the pandemic subsided," the lawsuit said. "Disney altered the Platinum Pass terms so dramatically they do not even resemble the original agreement bargained for by Plaintiffs."
Kelly and Paone originally filed their lawsuit anonymously because they said they were concerned for their safety from online comments criticizing their case and for other reasons.
A judge didn't buy their argument and ordered them in December to reveal their identities or warned the lawsuit was in jeopardy.
The two women later filed an amended lawsuit with their identities revealed.
"We look forward to prosecuting this case and vindicating our clients," their attorney William Federman said when reached for comment by Florida Politics.
Representatives for Walt Disney World did not immediately respond to a request for comment Thursday.