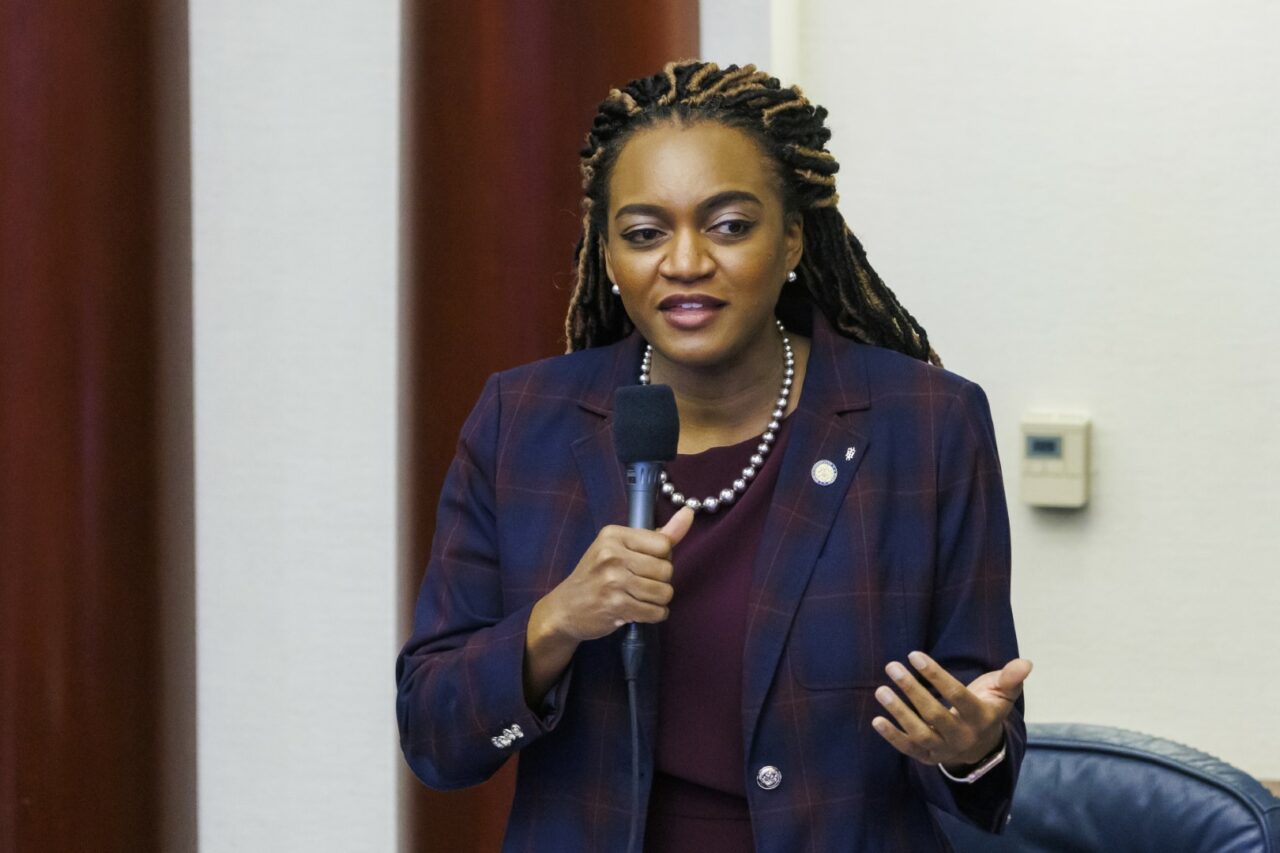 'I think they're trying to help the Governor save face.'
Florida's latest Special Session has Democrats wondering why the Legislature is meeting now instead of taking up these issues during the Regular Session in March.
"I cannot see any logical reason why we absolutely needed to have the Special Session right now, except for there are some ways in which I think they're trying to help (Gov. Ron DeSantis) save face," House Democratic Leader Fentrice Driskell said in a Monday media availability.
"Particularly, around the immigration issue they're trying to, I think, root out standing in that lawsuit over the Governor using public funds inappropriately to ship migrant workers, so they're trying to go back and cure that."
The Democratic caucus is preparing to do what it can to look into DeSantis' plans, backed by Republicans in the Legislature, to fly migrants into towns and states known for having Democratic elected officials, a political ploy or election gambit that nonetheless has serious consequences for the migrants shuttled from state to state with little explanation.
"We saw last Session where $12 million was allocated to hunt down illegal migrants, supposedly," North Miami Rep. Dotie Joseph said.
"We've since learned that they have used that to literally take legally authorized individuals, people seeking asylum, in many instances from Venezuela, but from many other countries as well, who have legally entered this country, both under U.S. law and international law, to use as political pawns for their agenda."
Now, she said, the Legislature's GOP majority is giving DeSantis free rein on the subject.
"It is a violation of U.S. constitutional law," Joseph said. "It is a violation of the Supremacy Clause. The state has its area of domain when it comes to police powers, and the federal government has its area.
"Immigration is something that falls squarely within the domain and jurisdiction of the federal government and not the state government. But, you have a Governor who is overreaching and running for President, so he is doing all of the things because he can, and you don't have a Legislature to check him, because there is no balance with that in Florida."
Meanwhile, Republican lawmakers later in the day filed their bill for a state takeover of the government structure around Walt Disney World, the Reedy Creek Improvement District.
"They know that Reedy Creek has been looming over their heads for quite some time, so he's trying to fix that," Driskell said.
"But again, nothing that I've seen or no rationale that I have heard or that I think our caucus has heard as to why these need to be the pressing issues that we take up in this Special Session. I think you'll hear from our caucus continued conversation around why we believe that every Floridian deserves the freedom to be healthy, prosperous and safe. And how, that includes lowering health care costs, housing affordability, and lowering property insurance rates."
Orlando Rep. Anna Eskamani lays the Reedy Creek issue at the feet of perceived bigotry toward LGBT Floridians and visitors to the state by the DeSantis administration.
"Everyone remembers that when Walt Disney World began to defend LGBTQ+ kids, Gov. DeSantis got big mad and pursued an effort to essentially cancel Reedy Creek, which is the governing body that oversees the land that is owned by Walt Disney World," Eskamani said.
"Of course, he does this under the guise of corporate accountability. We know what corporate accountability actually looks like. For example, closing corporate tax loopholes. That's not what this is. This is Gov. DeSantis asserting his punitive approach to censoring First Amendment rights."