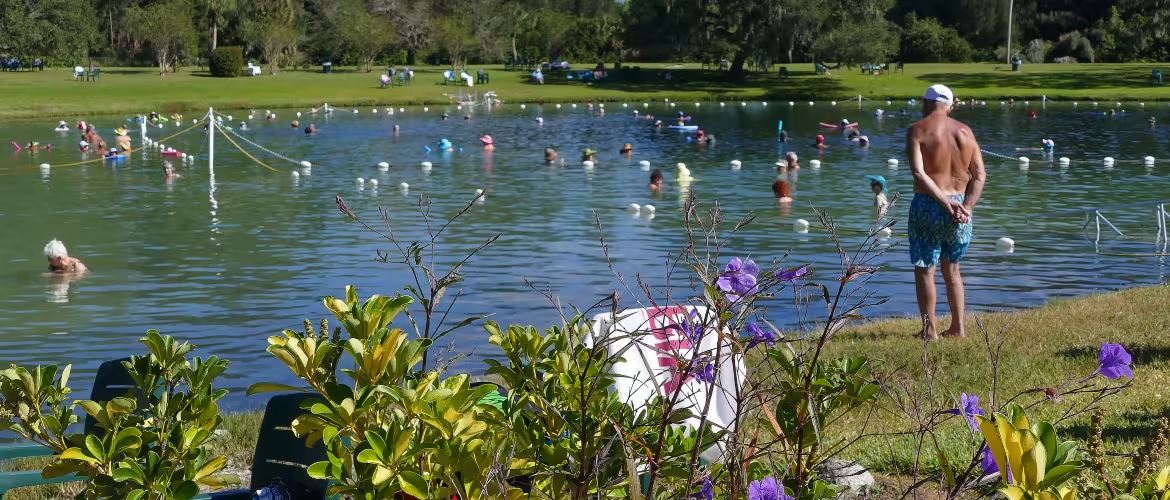 'And freeing the Ocklawaha River would cost next to nothing.'
Some environmental issues have a more bipartisan flavor than others, and so it is with Florida's springs. 
The House Water Quality, Supply and Treatment Subcommittee received a briefing on the situation with the state's springs this week, and what needs to be done to restore and enhance them.
"Florida is home to more large springs than any other state in the nation," said subcommittee Chairwoman Cyndi Stevenson, a St. Johns Republican. "Springs are important — they're an indication of how healthy or not healthy our groundwater is. In Florida, groundwater is a source of 60%-90% of our drinking water, depending on what part of the state you live in."
Robert Knight, Executive Director of the Howard T. Odum Florida Springs Institute, explained the basics of Florida's springs to the subcommittee, and came with ideas about what to do next and what not to do.
"We've spent $400 million already on engineering fixes to the springs, and yet we've gone back and analyzed the data, and none of the springs have gotten better in terms of nitrogen," Knight said. "It's still rising — nitrate levels are still rising. There have been some good projects, but a lot of that money has really gone to waste."
What will work, he said, is cutting back on groundwater use, like substantially reducing existing large groundwater use permits. Along with that, springs protection funding can be allocated for land acquisition and conservation easements. The Florida Springs Institute also suggests upgrading all municipal wastewater disposal permits to advanced nitrogen removal, and recycling clean water into the aquifer.
Not to be overlooked, he suggested restricting installation of new septic systems of larger properties of more than three acres.
"And freeing the Ocklawaha River would cost next to nothing," Knight said.
Another idea is to bring Florida springs under the umbrella of the National Park System.
"Do you believe that if we added it to parks, to national parks, the springs, would we get better protection?" Tampa Democratic Rep. Dianne Hart asked.
Knight said he does, and that the Florida Springs Institute is leading an effort to do exactly that.
"That is basically admitting that the state can't take care of its own problems," Knight said. "I'd rather not have to go there, but I think having a springs national park is a neat idea."