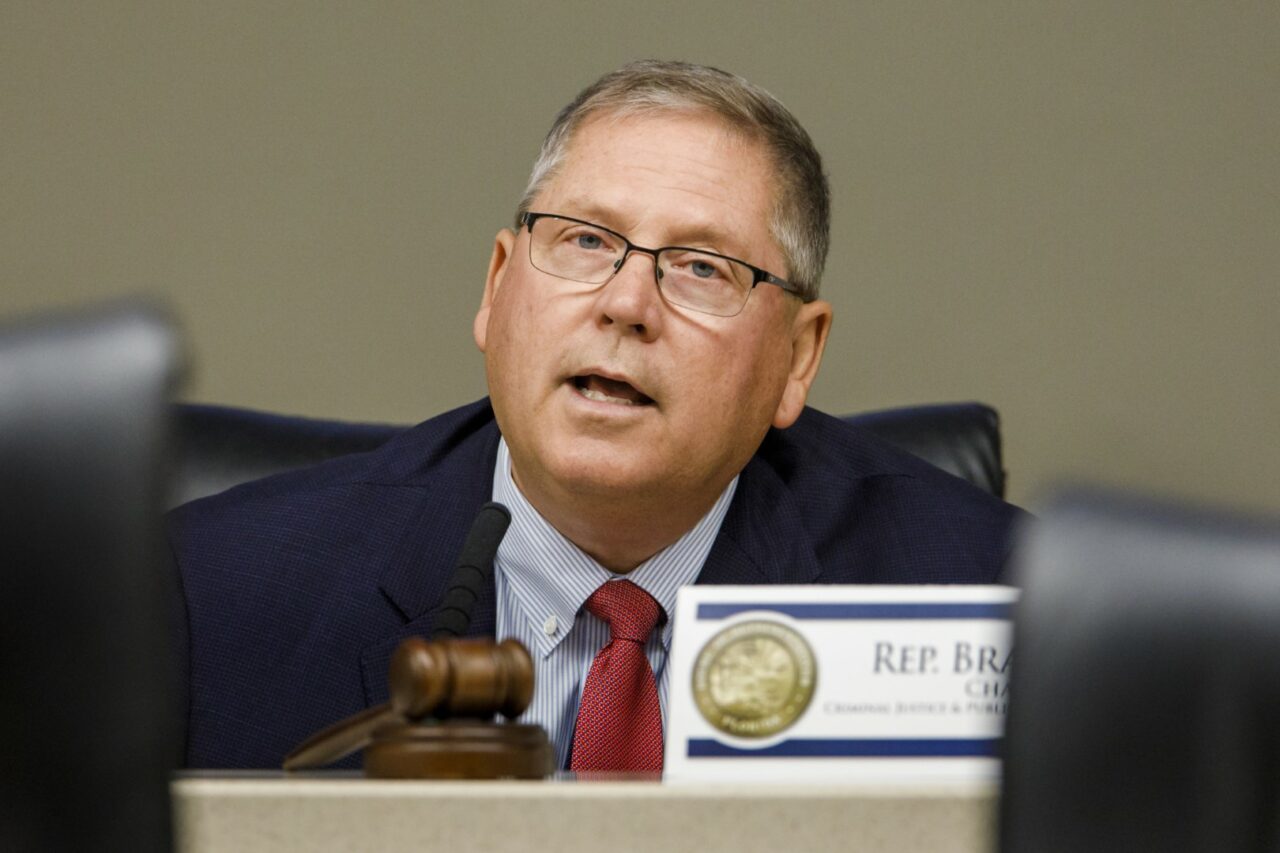 'I won't vote for another Republican if open carry is not included in this bill.'
Republicans supporting legislation to allow residents to carry a concealed firearm without a permit got pushback from gun rights advocates who think the bill doesn't go far enough in relaxing gun laws.
After three hours of discussion, debate and public testimony, the bill (HB 543) passed through its first hearing before the House Constitutional Rights, Rule of Law and Government Operations Subcommittee on a 10-5 vote, with Republicans in favor and Democrats opposed.
But some of the strongest opposition came from gun rights advocates who said while they support the bill, it shouldn't be called "constitutional carry" as some supporters dub it. They also pushed for adding a provision allowing residents to carry firearms openly.
"This is not what we were promised for four years now," gun owner Robert Boras told the committee. "Honestly it feels like it's the least amount of effort that can be put forth by Republicans to keep the gun vote. … I won't vote for another Republican if open carry is not included in this bill."
The bill gets rid of the license requirement for concealed carry, but current license holders can still renew and new gun owners can get licenses for the purposes of "reciprocity" when in other states. Also, the bill would require those carrying a concealed firearm to have identification on them at all times and show it to law enforcement officials upon request, or face a $25 fine.
Democrats picked up on the criticism from gun rights advocates, and said the bill already relaxes gun laws too far amid a spate of mass shootings throughout the country.
"This legislation is a failed attempt to satiate an insatiable group of folks that you already heard today," said Rep. Dotie Joseph, a North Miami Democrat.
Rep. Chuck Brannan, a Macclenny Republican who is sponsoring the bill, didn't address the criticism from gun advocates about the lack of open carry provisions in the measure but noted it would put Florida in line with 26 other states that have some form of permitless carry law.
"Florida will not come between you and your freedom to protect yourself," Brannan said.
Democrats and gun control advocates argued the bill would spur an increase in gun crimes, theft of guns and violence on police officers.
"This bill continues to make it easier for gun violence to run rampant in our communities," said Ella Bisson, a senior at an Orange County public high school.
The bill now heads to the House Judiciary Committee where it must pass before getting a vote on the floor. The Senate version of the bill hasn't yet been filed. Similar bills have failed to get through the Republican Legislature in the past but with the backing of House Speaker Paul Renner, Senate President Kathleen Passidomo and Gov. Ron DeSantis, it has more traction than in previous years.