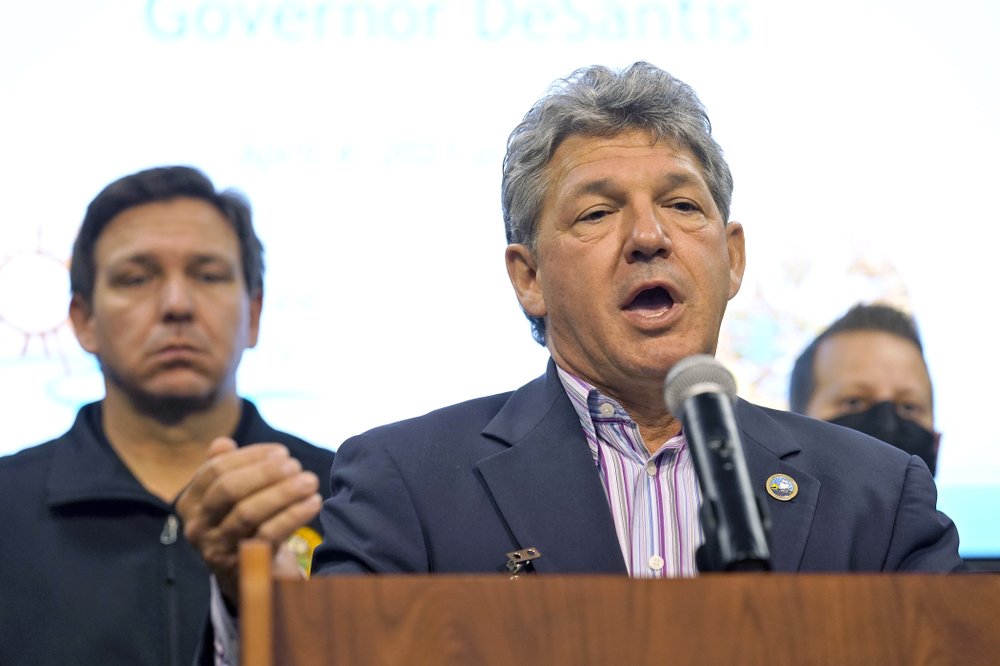 Lee Washington was named as the interim county administrator at an emergency meeting.
Manatee County Administrator Scott Hopes abruptly resigned Tuesday afternoon.
"I do want to thank the board for the opportunity to serve the people of Manatee County in this capacity," Hopes said, as first reported by the Bradenton Herald. "Our team has accomplished a majority of what the board wanted us to accomplish."
No reason for Hopes' departure was announced, no was it clear why he left so abruptly.
Manatee County Commissioners accepted the resignation in an emergency meeting.
The board approved a severance payment worth 120 days of pay, six months of health benefits and a year of deferred compensation. He earned $215,000 a year.
Hopes' contract did not require a severance package, and county attorneys said the deal was similar to that given to former County Administrator Cheri Coryea when she was pushed out of the position.
The board hired Lee Washington, Director of Community and Veterans Services, as an interim county administrator. Washington, a former Marine and mortgage banker, first started working with the county in 2009 as a Veteran Services counselor, and was promoted to lead the department in 2013.
He previously worked as a bodyguard in Beverly Hills.
"I can't say enough how thankful I am for your confidence, not only in me but as you can see, with those that stand with me—we stand united and moving forward—in ensuring that we carry out the priorities set by this Board," Washington said in a statement released by the county. "As a team, we want to assure staff that we will always ensure they have the tools and the resources they need to be effective, and we look forward to the challenge."
Hopes served on the Manatee County School Board before coming on first as interim county administrator and later permanently. The shift from Coryea to Hopes followed a political shift on the board shortly after a conservative majority won election in 2020.