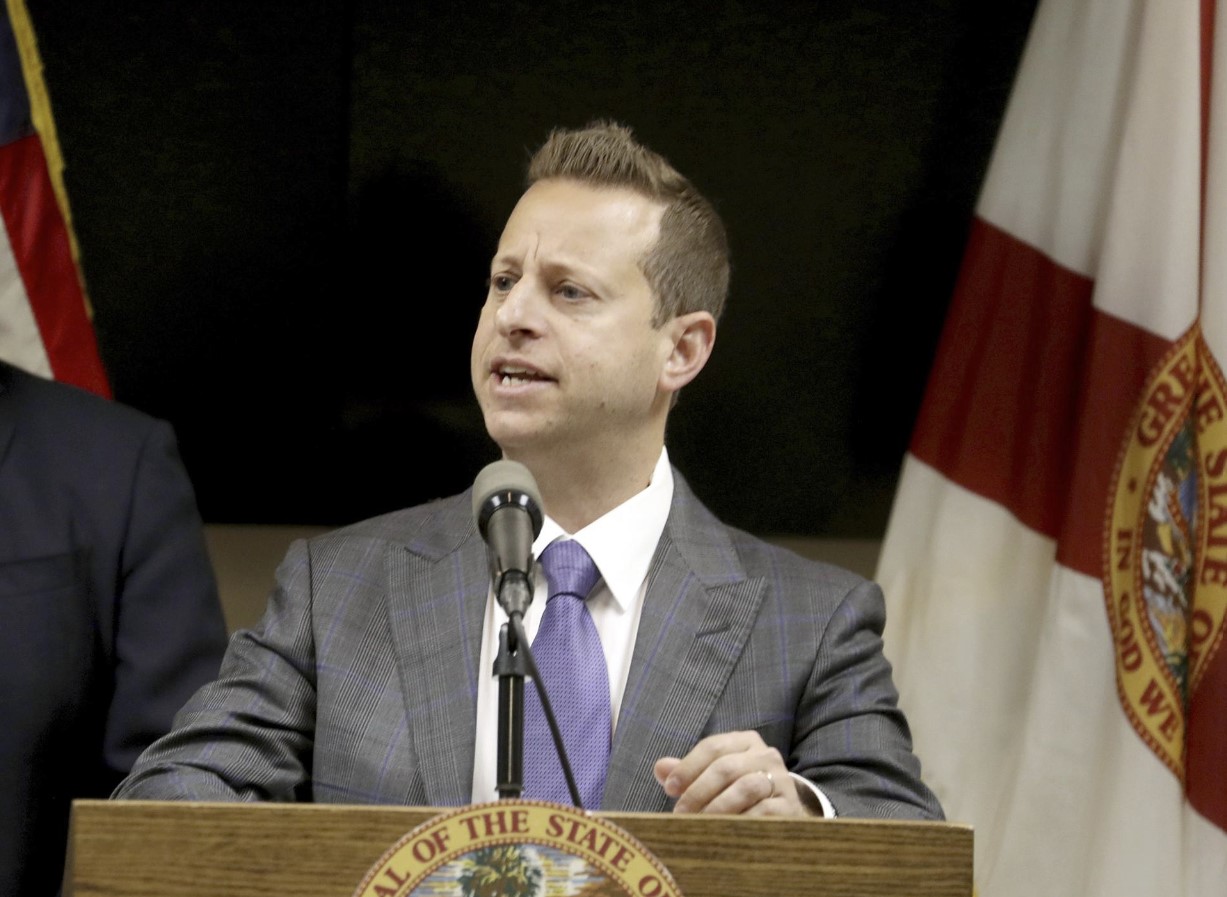 'You can adamantly disagree ... and still act normal.'
It's unlikely that this event will have anyone yelling, "Liar!"
On the heels of a State of the Union address featuring new levels of partisan raucousness, Democratic U.S. Rep. Jared Moskowitz is aiming to warm up collegial feelings across the aisle by taking one of his Republican colleagues out to lunch once a week — and he's picking up the check.
For his first outing, he took Republican U.S. Rep. Anna Paulina Luna of St. Petersburg to Talay Thai, an Asian restaurant.
"We must show the American people that you can adamantly disagree with your neighbor and still act normal," Moskowitz said in a prepared statement about his bipartisan lunch initiative.
Moskowitz is letting his lunch date choose any venue, whether it's Steak & Shake or Joe's Seafood, Prime Steak & Stone Crab, a release from his office says. His first outing with his fellow freshman Representative was on the cheaper end for Washington, where lunch for two can easily top $100. All entries at the Asian restaurant of Luna's choosing are less than $20, according to an online menu.
Moskowitz, who represented his hometown of Parkland in the state Legislature, is accustomed to being in the minority party. And he wants to put the same skills he used there to work in Washington.
"The American people didn't send us here to bicker just to increase our Twitter following — they sent us to D.C. to produce solutions to their problems," Moskowitz said in a prepared statement. "We don't have to agree. But if we can find common ground, that's good progress."
Partisan rancor went on full display this week during President Joe Biden's State of the Union address — and dominated the headlines about the speech.
The President was heckled for his statements about "some" Republican support for ending Medicare and Social Security. That had firebrand U.S. Rep. Marjorie Taylor Greene of Georgia jumping to her feet and shouting, "Liar!"
Common ground appears to have been found in the lunch with Luna. Moskowitz's release featured a quote from Luna, who participated in questioning Twitter executives about suppressing information regarding Hunter Biden's laptop this week.
She said that it's no secret she disagrees with Moskowitz on "most things in Congress."
"However, that doesn't mean we can't have lunch to discuss certain issues important to our freedom-loving state and come up with solutions," Luna said, according to a statement from Moskowitz's Office.
Luna was also part of the group of conservative rebels who initially refused to vote for U.S. Rep. Kevin McCarthy for House Speaker. She first met Moskowitz at a bipartisan orientation at the Harvard Kennedy School, according to the news release.