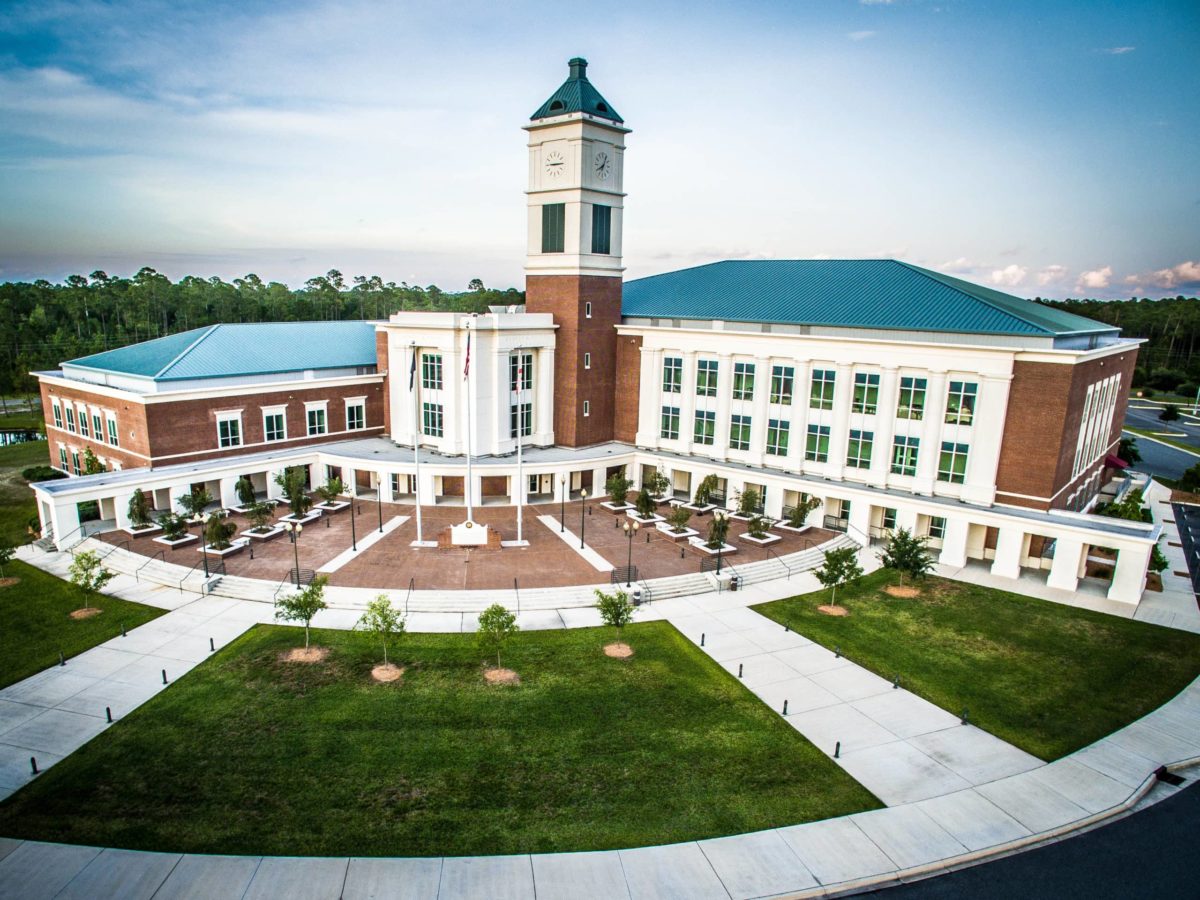 Mike Mullin, when he resigned, said he did it so as to not be a distraction to the county.
It was a bright day in Nassau County as, after years of litigation, the county government, Rayonier and its subsidiary Raydient ended their dispute over the work of former County Attorney Mike Mullin.
Rayonier/Raydient received $300,000 in monetary damages from Nassau County as a condition of the settlement, and the company is now ready and pleased to move on.
"Nassau County is a great place to live," said Chris Corr, Rayonier Senior Vice President of Real Estate Development. "We look forward to continuing to work together with Nassau County officials to create a better quality of life for everyone and preserve everything we love about Nassau County."
Mullin first worked for Rayonier on its East Nassau Community Planning Area project, part of which is commonly referred to as Wildlight. Rayonier alleged he used that information and experience for the county against the company's interests, something backed up by a state investigation.
In the settlement agreement, Nassau County admitted Mullin previously represented Rayonier, while Rayonier alleged that "Mullin possesses confidential and trade secret information about Rayonier. 
"Rayonier also asserts that pursuant to the Rules of Professional Responsibility, any future employment of Mullin, in any capacity, by the county adverse to Rayonier with respect to the ENCPA and/or the (East Nassau Stewardship) District would be a conflict and would be presumed to result in the disclosure of confidential information as a matter of law."
The State Attorney's Office looked into the matter, and came to an agreement with Mullin for him to resign rather than face prosecution.
"The state's investigation found evidence that Mullin committed criminal acts by permitting Nassau County's systemic failure to preserve public records, failing to truthfully and timely respond to Raydient's public records request, and allowing deletion of text messages constituting public records," according to a memo released by the State Attorney's Office on the matter at the time.
Mullin, when he resigned, said he did it so as to not be a distraction to the county, though he disputed the State Attorney's findings.
"The messages, which are the subject of the civil suits, were turned over to the requestors beginning in January 2019 and also provided to the State Attorney's Office in March of 2019," Mullin said. "In addition, I drafted new procedures for maintaining and addressing personal messages on private devices."