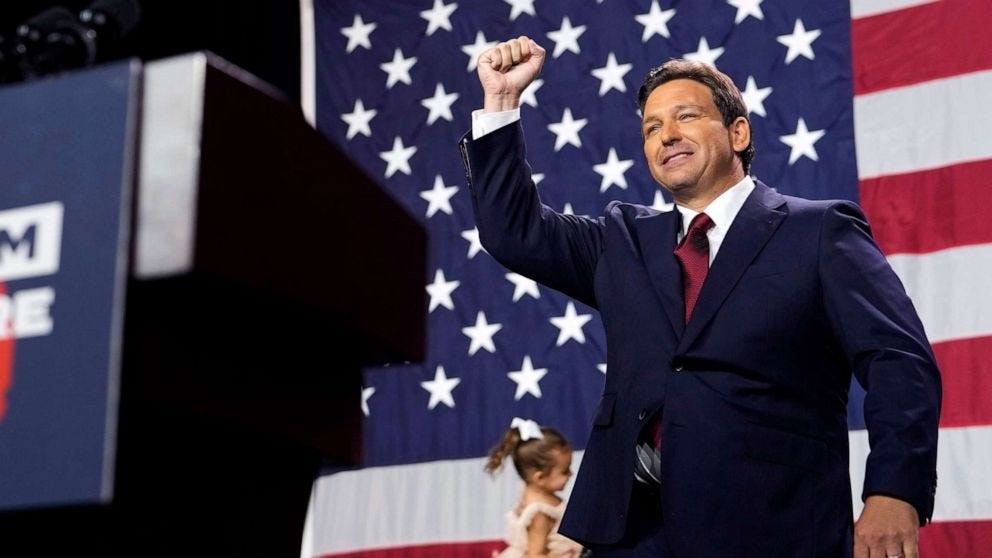 'It is a disgrace. This man can't be allowed to continue.'
The Florida branch of the National Organization for Women says there's no better time than the present to stop the state's "rush to autocracy."
A fiery email from Florida NOW served as the polar opposite of a Valentine's Day greeting for Gov. Ron DeSantis, bristling with condemnations of "racist and undemocratic … culture wars" that "pervert fundamental rights and principles of U.S and Florida governance."
"The egregious laws and bills supporting DeSantis' rush to autocracy are in progress," the missive warned.
"How can any of us be silent? With more to come, these things are not freedom, are not American, don't respect the First Amendment, and kill the value of our public and private school systems from K-12 through College and post-college work. It is a disgrace. This man can't be allowed to continue. He is a shameless racist," contends FLNOW President Debbie Deland.
The email cites a number of alleged transgressions, including a purported perpetuation of "White Supremacist ideology," which "has been FORCED on the people in Florida since 2019 by the DeSantis Administration."
"As a result, almost daily, a democratic institution serving all Floridians is being assaulted or an underserved population is being dehumanized with misinformation and abuse of power," NOW asserted.
Examples of such include the DeSantis administration's move toward "Removal/Whitewash Revision" of the College Board's Advanced Placement African-American Studies course, the "Stop WOKE Act" ban of "critical race theory, and the "decimation" of New College, which is being piloted toward conservative reforms by new board appointees and interim President Richard Corcoran.
The narrowing of texts available in classrooms is also a point of contention for NOW.
"There are hundreds of books banned or being reviewed for banning. Classics, like "The Bluest Eye," are being denied. Anything dealing with LGBTQ+ is being excluded," the group decried.
"DeSantis still doesn't seem to understand that if you are born LGBTQ+, a person can't be groomed for it. Schools and librarians that don't remove or cover up all books in the classroom face criminal charges. I wonder how many teachers we'll lose over this when we already have a severe shortage of teachers. This book banning is so '1984,' wholly undemocratic."
The group, which describes itself as an "intersectional grassroots organization," issues a call to action: "Know the facts and speak out clearly; educate others, vote informed; call/email/visit your legislative leaders and let them know the weight of your concern; participate in demonstrations; write letters to the editor, and more. We must stop this downward spiral toward tyranny. Never be silent."