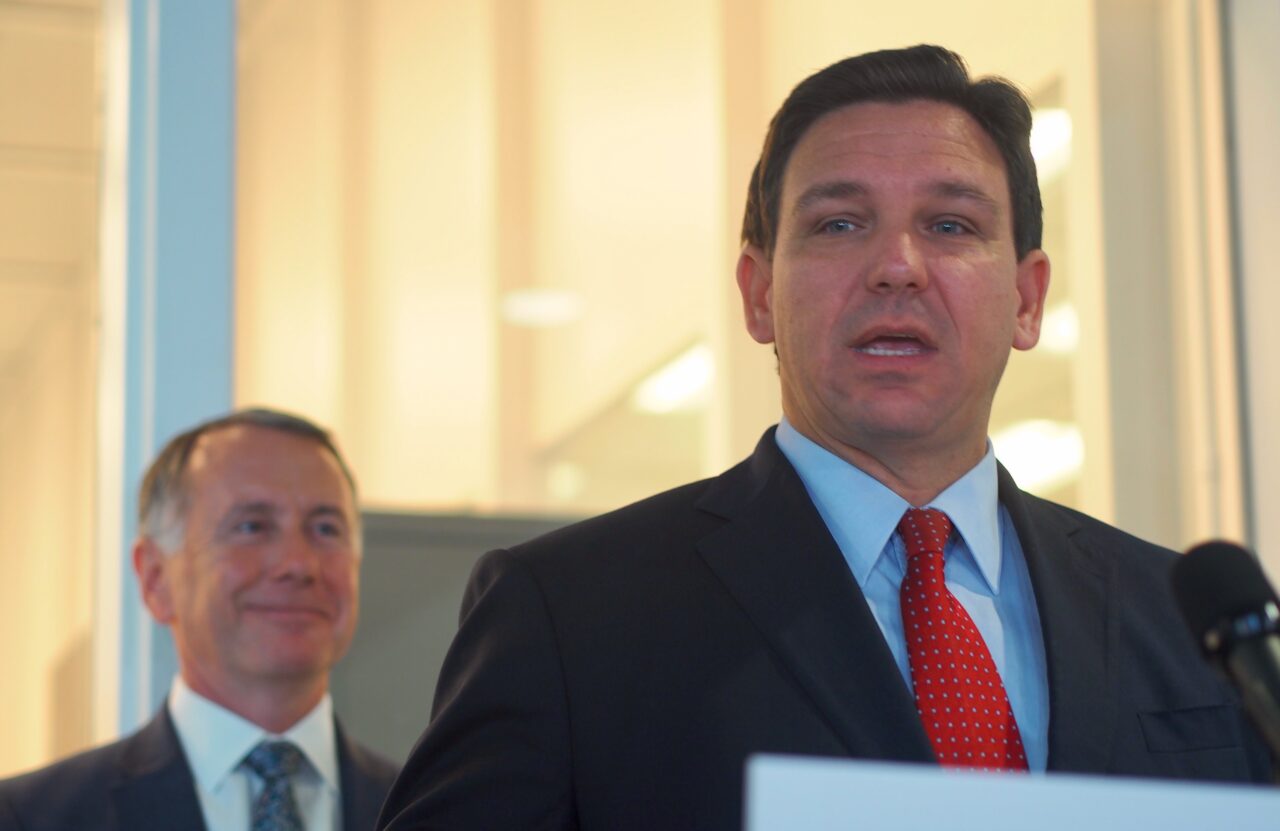 If anyone should get the death penalty, it's the MSD shooter, the Governor said.
Marking five years since the state's worst school shooting, Gov. Ron DeSantis said Valentine's Day 2018 was "one of the worst days this state's ever had" and called again for making it easier for juries to impose the death penalty.
Video of the shooter rampaging through Marjory Stoneman Douglas High School, killing 17 and wounding 17 more people, failed to convince every juror in the case that he should be put to death. Failing unanimity, the shooter received a life sentence without parole last November.
Since that bombshell verdict, DeSantis has been calling for legislation that would change the requirement that a jury must unanimously decide on the ultimate punishment.
A 2020 Florida Supreme Court decision removed the requirement for a unanimous jury decision in favor of death. But the Legislature needs to pass a law describing under what circumstances the death penalty will be imposed. DeSantis said the House Speaker and the Senate President are both on board with reforming capital sentencing.
"What other penalty can you get other than the ultimate penalty?" DeSantis said, in reference to the Parkland shooter. "So what we're going to say is, you can't just have one or two holdouts deny justice."
And it shouldn't have taken this long for the shooter to face that punishment, DeSantis said.
"As soon as this had happened, everybody knew in that community who had done it without even getting firsthand information," DeSantis said, noting that the defendant himself admitted it. "How long it took to even get to that point, I think, was a huge, huge problem."
DeSantis also noted much had been done to hold other people accountable for allowing "the abominable act" five years ago and all that had been done to make sure it doesn't happen again.
"I was not Governor at the time, but it was something that I think not only reverberated in every corner of our state, but really across the country," DeSantis said. "Since I've been Governor, we've done over a billion dollars to bolster school security."
Also, people who could have done something to prevent the shooter from being able to attack the school have been held accountable, and are no longer in those positions, DeSantis said.
He referenced Broward County Sheriff Scott Israel. DeSantis suspended him from his job for the botched response to the emergency calls. He also noted the Broward County Superintendent at the time is no longer in his job. DeSantis also convened a grand jury that led to recommendations that ultimately resulted in the suspension of four sitting Broward County School Board members from their seats.
"If there's never accountability, then these things are more likely to happen again," he said.
The Governor did not mention how the shootings also led to legislation that put Florida in the minority of states in keeping people younger than 21 from buying guns and having "red flag" laws that allow a judge to take away someone's guns if they are deemed a threat.
He wrapped up his comments on Parkland, adding, "All I can say is: We're doing something about it."