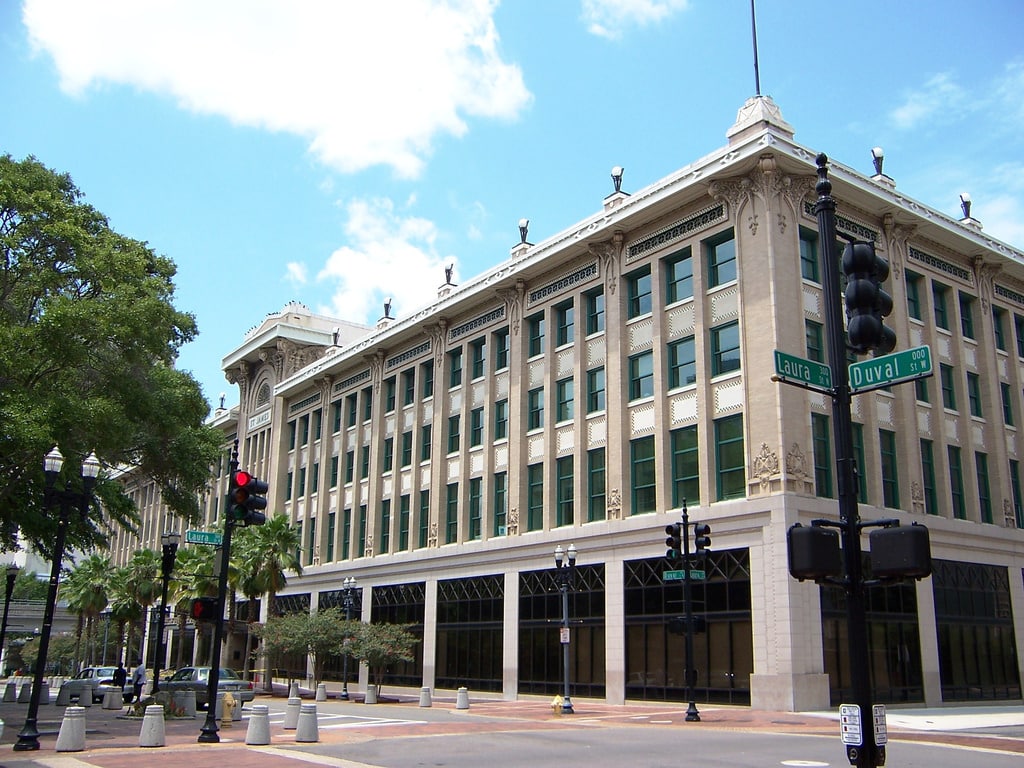 Discussion revealed divides on the Council and in the city, however.
The Jacksonville City Council approved a ban Tuesday on panhandling at intersections, a move framed as protecting public safety despite arguments that the prohibition targets disadvantaged populations.
There was scant surprise in the 16-3 vote, given that the bill (2022-574) had sailed through two committees last week by 6-1 votes, with 10 of the Council's 19 members voting it up then.
The bill would have perhaps made the consent agenda were it not for Democrat Reggie Gaffney, Jr. casting the only vote against it in both the Neighborhoods, Community Services, Public Health & Safety and Transportation, Energy, & Utilities committees.
The legislation, sponsored by Republicans Kevin Carrico and Al Ferraro, will make it illegal for people to use the public right of way for "commercial activity," but the legislative intent is to stop the practice of people asking for money at busy intersections unless they have city permits, such as members of police or fire organizations.
Permitting will also be allowed for indigent persons and, per a committee amendment from last week, the measure allows people 18 and older to ask for funds with permits approved by the city. The city will have 90 days to develop a permitting process. Those denied permits can request emergency injunctive relief from a judge, which would preclude a provisional permit from the city.
Carrico noted the long and winding road to "a place where we have a good bill," stressing his belief that the bill isn't prohibition but regulation, and it's a way to "make our streets a little safer."
The majority backed his take. Republican Michael Boylan stressed the work that the Council did for the city's homeless population. He said panhandling is a problem in Mandarin.
Republican Rory Diamond lauded the bill for giving the Sheriff's Office the "power to say that's against the law in Jacksonville" while saying that supporting nonprofits to help the homeless, such as the Clara White Mission run by Democrat Ju'Coby Pittman, will help to offset the money not given to panhandlers. Pittman also supported the bill because it addressed "safety issues," but she urged a "really good job of marketing" to let the homeless know they are subject to potential penalties for panhandling.
Republican Matt Carlucci stressed the importance of finding the "root cause" of panhandling and crime more generally, while saying he may still give from time to time.
"Let the panhandling police come to get me," the veteran Councilman said.
On the other side of the vote, Democrat Reggie Gaffney Jr. predicted a "rise in incarcerations" and "resisting arrest" in his district, offering a rare vote of dissent to "fining them and arresting them." Gaffney also expressed concern about the JSO arresting people for panhandling and neglecting other crimes, before suggesting that involuntary Baker Act confinement of panhandlers may be a viable alternative to ticketing them.
Democrat Brenda Priestly Jackson wondered what the legislation actually did that wasn't in ordinance already, given that the law already bans soliciting from pedestrians on streets and intersections already.
"We spend a lot of time seeing what we can penalize people for lately," she said, noting it would "disproportionately impact African Americans." She said 150,000 people live in poverty in the city and that she herself gives money to people she believes need it.
"If they're running a scam, they have to answer to that," Priestly Jackson contended.
Democrat Joyce Morgan joined Priestly Jackson and Gaffney in opposition for the final vote.
Ferraro countered that the bill is about "safety" and blocking a "money transaction" from pedestrians to drivers.
"Indecision is also a decision by doing nothing, and that's what's happened here," he countered.
Ferraro also noted that big trucks wouldn't be able to see "little kids" in the street, another concern.
"I don't see this as attacking a Black person or a person of color," Ferraro said before suggesting that panhandlers may be using "kids" and pets to "draw money."
Enthusiasm for the legislation had built for months even amid First Amendment concerns, which came up in both committees of reference.
A representative from the Office of General Counsel warned Council members last year that court challenges often targeted panhandling bans. Despite that, neighboring Clay County enacted its own ban a few months back, and now Duval is on track to follow.