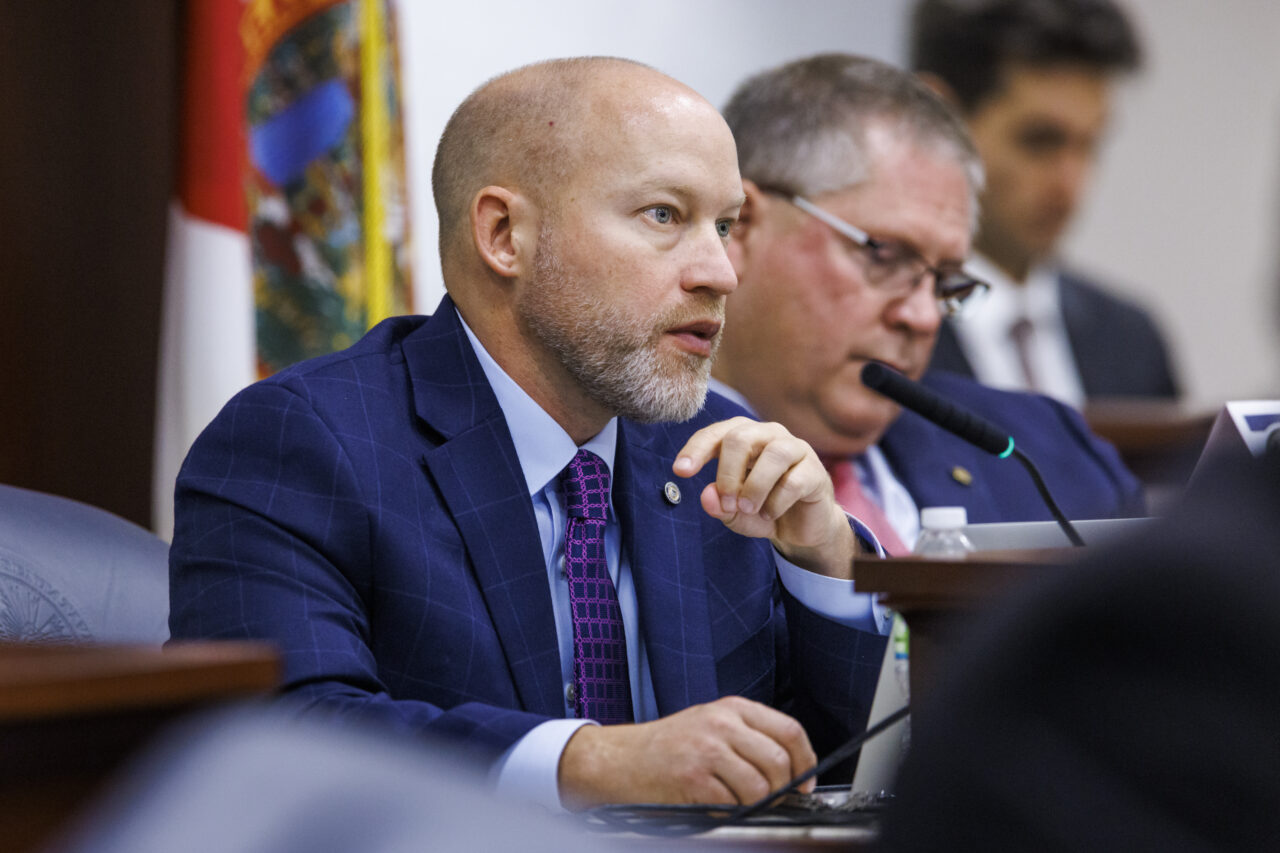 Both measures reflect Gov. Ron DeSantis' stated priorities.
A measure that would change how the state's School Board members are elected, and another that would further limit how long they serve, advanced in front of a House committee.
One resolution (HJR 31) would ask voters to approve an amendment to the state constitution that would change School Board elections from nonpartisan affairs to having candidates declare a political party. The other (HB 477) would limit School Board terms to two, four-year terms.
Both reflect Gov. Ron DeSantis' stated priorities and prompted charged debate before passing largely along party lines in front of the House Choice & Innovation Subcommittee.
Both contain ground covered before. Voters in 1998 voted to make School Board elections nonpartisan and a bill last year seeking to change the stats quo did not advance. Also last year, lawmakers rejected eight-year limitations on School Board service and settled on 12-year limits.
School Boards have become the latest proxy war between Democrats and Republicans as DeSantis has made shaping educational policies a chief priority. Many of the Republicans on the committee cited increased parent engagement in their School Boards.
Miami area Republican Rep. Alex Rizo said he was introducing the limits voted down last year to keep fresh faces and fresh ideas coming to School Boards and discourage the special interests that take root when School Board members stay longer.
"It mandates rotation and expands the circle of citizens with intimate knowledge of community needs," Rizo said, noting that the Governor and the lawmakers are subject to the same limits.
Miami-Dade area Republican Rep. Juan Porras contended that the argument against School Board term limits is the same one used to keep communists in power. That assertion appeared to infuriate Democratic Rep. Susan Valdés, the ranking Democrat on the subcommittee.
"I take offense to comparing School Board members or School Board positions to a communist country," Valdes said. "That is the furthest from any mentality that should be up here."
Valdés said she served on a School Board and the structural aspects of the system mean change can't happen overnight. It took longer than the proposed term limit before the schools' grades in her district were no longer "D's" and "F's," the Hillsborough County Representative said.
"It took me 10 years to be able to make a difference in my district, because leadership lacked, from the Superintendency to the administrators," she said. "When you have four votes on a School Board, that leader can do whatever the heck they want."
As for requiring School Board candidates to declare a party, Rep. Spencer Roach said he's aiming to provide more transparency for voters when they choose School Board members.
"It's not about advancing the causes of one party over another," the North Fort Myers Republican said. "I simply believe we have an obligation to give voters as much information about a candidate as possible and let them make a decision about vetting the candidate."
Democrats, however, said that politics should have no role in education governance — it's about providing the best education regardless of party.
"It's absolutely absurd that it's creating a climate that is contentious, that is not about our children anymore," said Rep. Angie Nixon, a Jacksonville Democrat. "No one asked for this bill. I don't know any parents who asked for this bill."
But Rep. Thad Altman said that School Boards are already divided along partisan lines — this would just make it official. He recalled seeing a tent at numerous voting precincts that told Democrats to enter. There, they where they were told who to support, Altman said.
"Let's not go around the facts," the Brevard County Republican said. "That's what's being done now anyway."