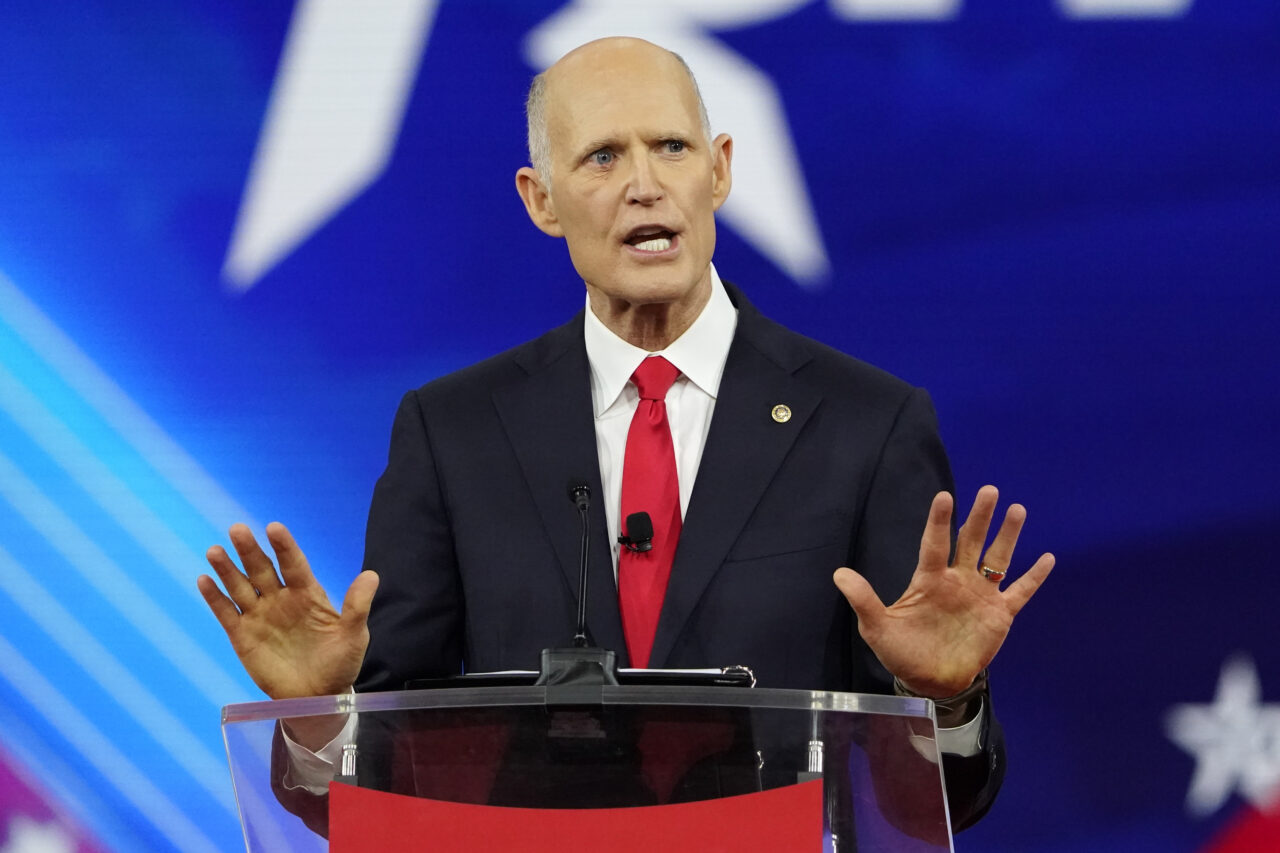 The Senator has won three times statewide, but always at the top of the ticket.
U.S. Sen. Rick Scott has won three statewide elections so far, but his re-election campaign will coincide with a Presidential Election, a first for the Senator.
He's not looking forward to that convergence, according to what he said on the Hugh Hewitt Show.
"I think it's a minus," he told the national conservative host. "I think that if you look at '10, '14, '18, my two Governor's races, (my) Senate race, I was the top of the ticket. So all of us will be subject to whatever our presidential candidates are doing."
Asked what he wanted in a nominee, Scott again avoided any specific endorsement, saying that he wanted "competence."
"We've got problems, we need to elect somebody that says, 'You know what? I will roll up my sleeves. I work every day to solve the problems.' That's what I want," Scott continued.
"We need somebody that's going to go in and say, 'You know, I'm going to just sit down here. We're going to list out all the issues. I'm going to take everybody's ideas and we're going to figure out how together we're going to solve these problems, because we all care about our great country. Let's all come together to solve the problems.'"
Scott then went into detail on what some of those problems might be.
"How do we get inflation under control? How do we secure the border? How do we have a strong military? How do we have the right relationships around the world? How do we get our crime down? That's what I want," Scott added during the Thursday talk.
"I mean, it's like you're hiring somebody, it's sort of simple. I'm a business guy who, when you hired a CEO, would you say, 'I want somebody that's going to make the trains run on time?'"
Scott has spent the last few months locked in a feud with Mitch McConnell, the leader of the Senate Republicans, and got reinforcement from the conservative Club for Growth Wednesday.
"While other Republicans have caved to massive tax-and-spend packages that have strained our economy, Rick Scott has consistently championed small government solutions centered around fiscal responsibility, and because of that he's faced the unfounded and false attacks of liberal Democrats like President (Joe) Biden and even establishment Republicans like Leader McConnell," David McIntosh, president of the Club for Growth, told POLITICO.
But that endorsement may have put Scott at odds with former President Donald Trump, who himself is at war with the Club for Growth.
"Bad news for Senator Rick Scott of Florida! Club for NO Growth just announced they are going to back him, and without my backing them, an Endorsement from them is the kiss of death," Trump posted Wednesday night to Truth Social. "Be careful, Rick, and most importantly, fight for Social Security and Medicare. THERE WILL BE NO CUTS!"
Luckily for Scott, no serious competition has emerged yet for his re-election bid. And it's unclear if anyone will, given Scott's track record and penchant for self-funding, and given the increasingly Republican state of Florida itself.