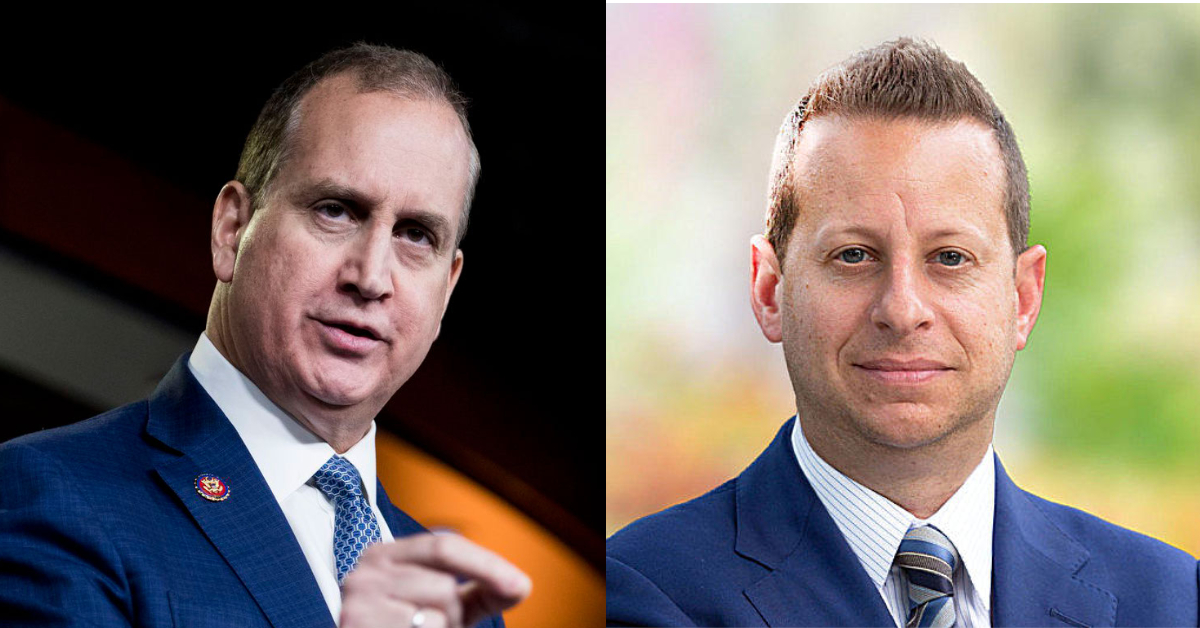 The bill is named for the mascot of Marjory Stoneman Douglas High School.
Republican U.S. Rep. Mario Díaz-Balart and Democratic U.S. Rep. Jared Moskowitz are making a bipartisan run at passing legislation to better protect schools from school shootings.
On Wednesday, the two South Florida lawmakers refiled the EAGLES Act, which would reauthorize and expand the U.S. Secret Service National Threat Assessment Center (NTAC) to conduct additional research and training to prevent targeted violence.
Sens. Marco Rubio, Rick Scott, Catherine Cortez-Masto, Susan Collins, Chuck Grassley, Angus King and Joe Manchin are carrying a companion measure.
The bill, first introduced in February 2019, would enable the NTAC to consult, share information and develop best practices with outside organizations on threat assessments to better safeguard schools from violence.
Further, it would establish a national program on targeted school violence prevention, provide funding to hire additional NTAC personnel and authorize creation of an interactive website sharing information and data on targeted school violence prevention.
The bill is named for the mascot of Marjory Stoneman Douglas High School in Parkland, which Moskowitz attended and later represented as an elected county, state and federal official. Tuesday marked five years since a gunman killed 14 students and three faculty members at the school, prompting calls for gun safety reforms. Moskowitz, then a Florida House member, helped push through the state's first major gun safety measure in decades.
Building on the NTAC model, he said in a statement Wednesday, will help train schools and community leaders on how to respond to and prevent future violence.
"Five years ago, our community was rocked to its core by school violence," Moskowitz said. "We must do everything we can to leverage our best resources to keeping our kids safe, (and) by naming the legislation the EAGLES Act, we will always remember the 17 lives lost at Marjory Stoneman Douglas High School and the importance of preventing future school tragedies."
Díaz-Balart, who was among the bill's first introducers during the 116th Congress, said in a statement that he has continued to pray for all those that experienced the "horrific attack" five years ago.
"Sadly," he said, "after Parkland, these targeted attacks have become more common."
He's right. A study by Education Week published Monday found that there were 51 school shootings last year alone — more than double the number from 2018. Last year marked a record, as 100 people were shot and 40 people died from gunshot wounds on school campuses.
Demand for services from NTAC, which began operations in 1995, have increased over the same time period. From 2018 to 2022, the center received a 117% increase in demand for training sessions, with five times as many participants, according to the legislation.
"As we have learned, threat assessments and early intervention are proven and effective ways to prevent violent conduct, and Congress must ensure that all communities are equipped with the tools to identify and respond to any and all threats," Díaz-Balart continued.
"The EAGLES Act is a crucial step toward protecting our communities, schools, workplaces and houses of worship by ensuring that they have the knowledge and resources to identify and respond to potential acts of targeted violence. I am proud to reintroduce this crucial bill and remain optimistic that it can soon become law."