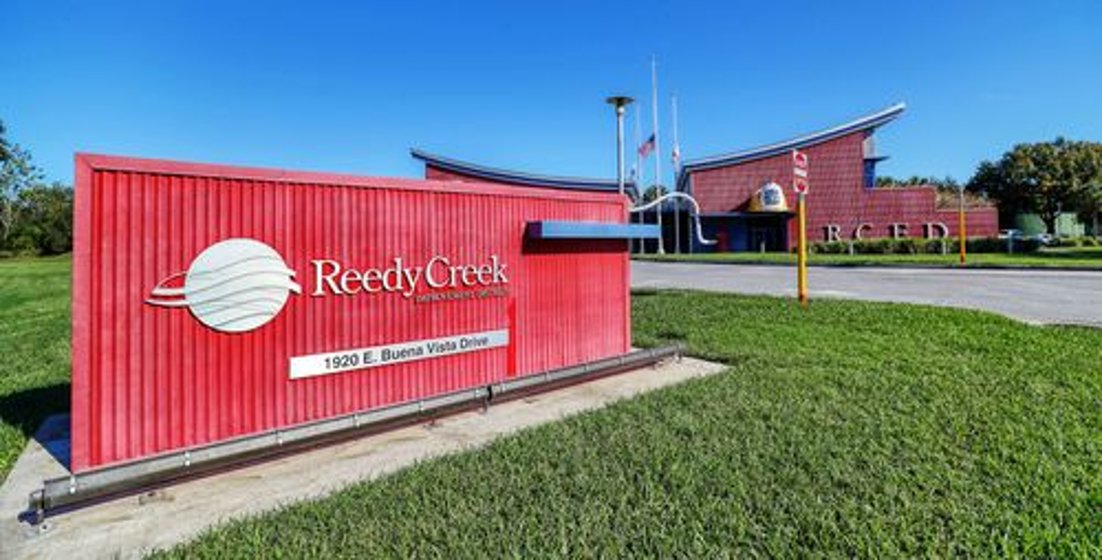 'The potential is there for something to go wrong, either intentionally or unintentionally,' a UCF professor warned about a state-controlled Disney World government board.
A University of Central Florida (UCF) faculty member is warning that "the potential for political mischief is there" with a new Disney World government board appointed by Gov. Ron DeSantis.
The Legislature approved a bill last week to reshape the Reedy Creek board, seizing control from the Walt Disney Company — which previously handpicked elected board members — and giving that power to the Governor. Some lawmakers raised concerns that the board overseeing Disney World's infrastructure and emergency services is moving from one extreme to another.
Aubrey Jewett, a political scientist at UCF, said he didn't want to be "the Chicken Little professor saying that the sky is falling," but added, "The potential is there for something to go wrong, either intentionally or unintentionally."
While the opportunity for political games exists, Jewett also acknowledged the state-appointed board could also maintain the status quo for Disney World government.
"If the board really does just take their job seriously as in, 'Hey, we're supposed to be providing infrastructure, drainage, utilities, public services, to the many of tens of thousands of people that visit here every day and that's our job' … then maybe not all that much will change in the end. We'll see," Jewett said.
Rep. Anna Eskamani looks at New College of Florida — a school where DeSantis seized control and appointed new board members who swiftly fired the university's President — as a concerning example of what could happen at Disney's Reedy Creek government.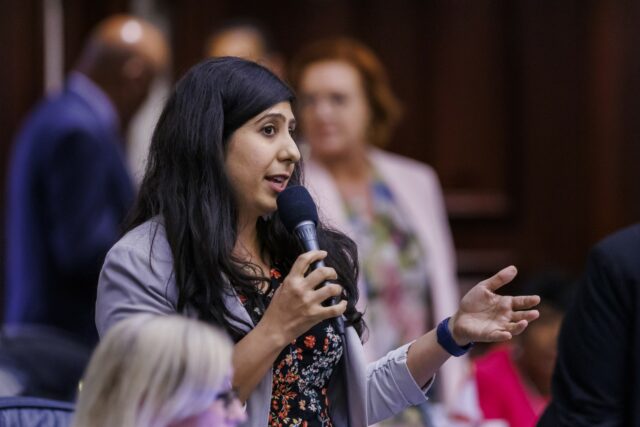 DeSantis ally Richard Corcoran was named as New College's interim President and will get paid a $699,000 annual salary — more than double the former President's salary.
Disney World government board member positions are unpaid, the bill specifies, but Reedy Creek still has the power to potentially hire a district administrator, legal counsel and staff members to run the government, as well as award millions of dollars in contracts for roads and other infrastructure needs. Reedy Creek levies taxes and issues tax-exempt bonds in the district where the landowner of virtually all of the property is Disney.
Eskamani said she was worried about possible corruption and unsuccessfully pushed to automatically add Orlando Mayor Buddy Dyer, Orange County Mayor Jerry Demings and other Central Florida leaders onto Reedy Creek's board for local oversight.
"There a lot of implicit concerns that come out of this new makeup of the Reedy Creek board that are fascist in nature," the Orlando Democrat said in an interview with Florida Politics this week. She said she sees the Governor controlling "the actions and the voice of a very large private employer here in the state of Florida and across the country."
Looking at other possible changes that could arise, Jewett questioned if a new state-run Reedy Creek board might be more willing to spend money outside the official Disney World boundaries. 
Millions of people visit Disney World every year and are charged a 6% Orange County hotel tax, generating tens of millions of dollars each month. The tax proceeds fund tourism promotion and Visit Orlando as well as venues like the Dr. Phillips Center for the Performing Arts and the Orange County Convention Center.
The tourism industry, with its strong lobbying presence, and some local elected leaders have been unwilling to divert any hotel tax proceeds toward improving public transportation, roads, schools and police protection in Orange County.
Jewett wondered if perhaps a new Disney World board might be more willing to contribute financially.
"Politics makes strange bedfellows," Jewett said, referencing the possibility that the Reedy Creek board could work together with local governments in the region.
Meanwhile, Rep. Fred Hawkins assured that one thing won't change with a state-run board: The Disney World experience.
"To all that visit the park, nothing has changed; day to day it will be the same," said Hawkins, the Republican from St. Cloud who sponsored the House version of the bill during last week's Special Session.
After all, Disney sets the ticket prices, develops the attractions and runs the entertainment and special ticketed events.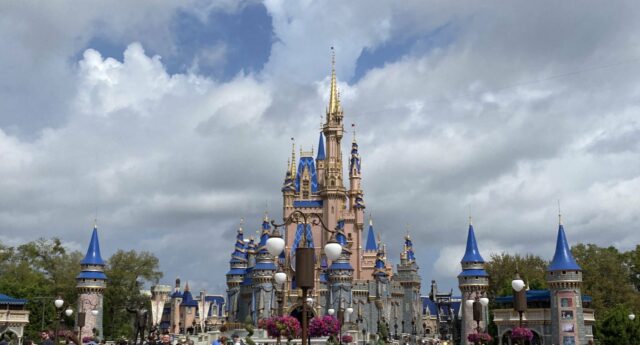 What does Disney think?
Disney has stayed mostly quiet during the Special Session, with no company representatives lobbying publicly to save the Reedy Creek board structure which was created by a 1967 state law and is an advantage Disney has over Universal and SeaWorld.
Walt Disney World Resort President Jeff Vahle issued a post-vote statement pledging to work with the state.
"For more than 50 years, the Reedy Creek Improvement District has operated at the highest standards, and we appreciate all that the District has done to help our destination grow and become one of the largest economic contributors and employers in the state. We are focused on the future and are ready to work within this new framework, and we will continue to innovate, inspire and bring joy to the millions of guests who come to Florida to visit Walt Disney World each year," Vahle said.
Disney did not respond to Florida Politics' question about whether the company had any intention of filing a lawsuit to fight the state.
Maitland lawyer Jake Schumer doubts Disney will, even though he thinks Disney has a solid First Amendment legal case.
"But even if they win, they're still in Florida," Schumer said. "They're a target."
The Republicans' fight with Disney began last year after the company spoke out against Florida's "Parental Rights in Education" law.
In the wake of the state's takeover of Reedy Creek, the more Disney World pushes back, the more headlines Disney and Reedy Creek end up in, the more potential for Republican retaliation, Schumer predicted.
Disney is "a real point of emphasis in a pretty vicious cultural political discourse, and I'm sure they hate that," said Schumer, whose legal expertise is in land use, local government, real property and civil litigation. "They want that to end as soon as possible."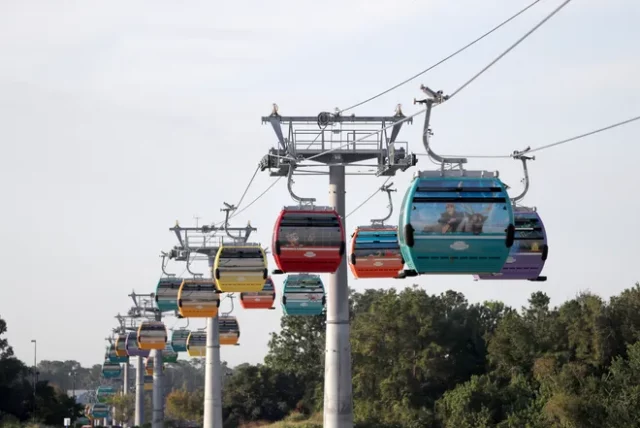 A few hours after the Legislature approved the Reedy Creek bill last week, I took my toddler on a much-needed trip out of the house for a ride on the Disney Skyliner gondolas. 
All around at Disney, there was indifference about what had just happened in Tallahassee. Teenage tourists from Austin were too busy planning their ride itinerary that afternoon. Disney cast members, cheerful as always, greeted and directed passengers on the gondolas.
My toddler was amazed by the aerial views over Disney World and, I admit, I was too, as we saw Epcot's great Spaceship Earth sphere in the distance and passed over the waterways and the well-manicured hotel resorts — all built during Disney World's 50-year-old history in Central Florida.
Schumer predicted the new appointees of Disney World's government don't want to gain what would be an infamous reputation of destroying Disney World.
"Disney maybe reasonably thinks that this is going to become very boring, and everything is going to settle in and the appointees aren't going to do anything crazy because the appointees don't want to be … the ones that are responsible for ruining Disney World." Schumer said.
Jewett wasn't as convinced.
"Certainly there's part of me that agrees with it. But there's another part of me that says, 'I'm not sure that that normal logic always applies.' The Governor and the Legislature seemed to have no problem throwing Disney and Reedy Creek into turmoil over the last year by just abruptly announcing that they were going to dissolve the district," Jewett said.
"Who knows what the boundaries are for a politically ambitious Governor like Ron DeSantis?"