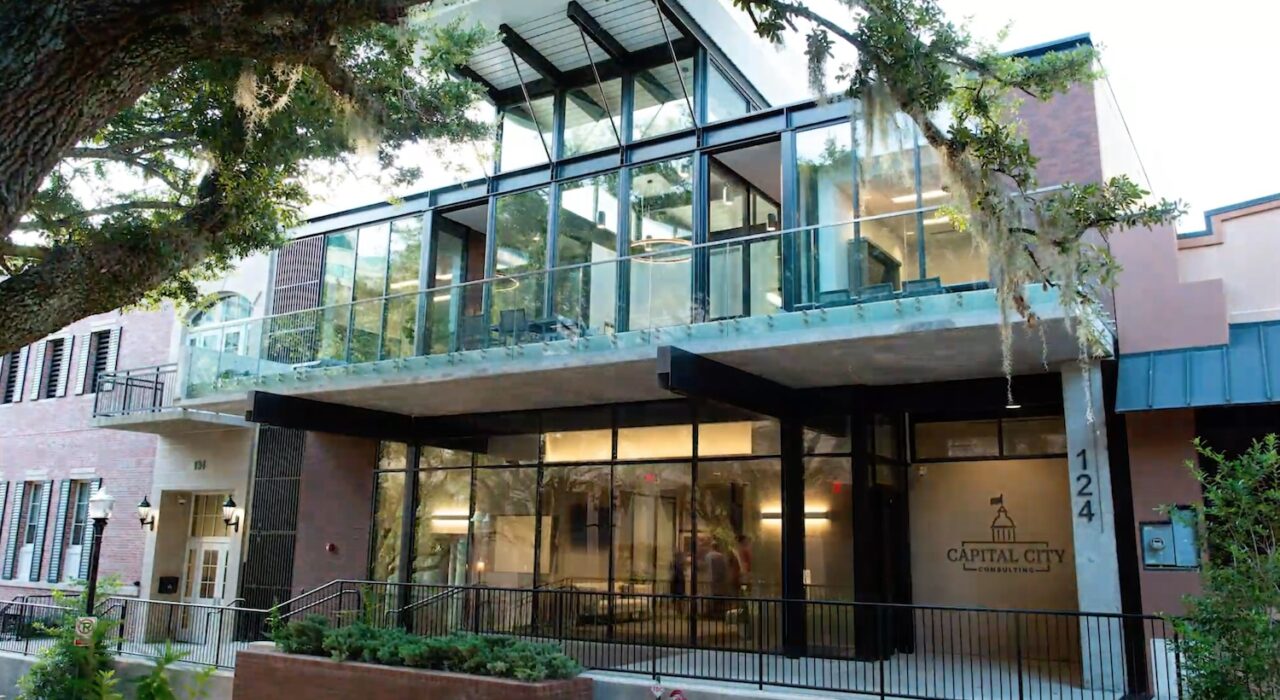 Firm revenues grew 16% year-over-year.
Capital City Consulting had a big 2022.
The firm founded by Nick Iarossi and Ron LaFace announced a major expansion in the South Florida market and multiple splash hires. It also saw double-digit revenue growth.
According to recently filed compensation reports, CCC earned an estimated $19.8 million last year lobbying on behalf of more than 250 clients. That represents a $2.7 million — about 16% — increase from the firm's total rake in 2021.
Florida Politics estimates lobbying pay based on the middle number of the per-client ranges firms list on their compensation reports. Contracts are reported in $10,000 increments up to $50,000.
Adelanto HealthCare Ventures was Capital City Consulting's most lucrative legislative contract, and it broke the cap on range reporting with $253,000 in payments over the course of 2022. Also known as AHCV, Adelanto is a health care industry consultancy that provides a range of services including impact analyses and analytics for Medicaid managed care systems.
Three contracts that paid an estimated $180,000 apiece followed AHCV on the legislative reports: CVS Health, the Florida Institute of Technology and Florida Power & Light Company.
CVS and FPL are both among the largest companies in their respective industries. CVS Health is the parent company for a suite of businesses including the ubiquitous pharmacy chain as well as health insurer Aetna. FPL is the prime subsidiary of NextEra Energy and provides utility services to 11 million — or about half — of Florida residents. Both companies are included in the S&P 100.
FIT, meanwhile, is a mid-size private research university located in Melbourne. Also known as Florida Tech, the university was founded 65 years ago as Brevard Engineering College and has since become a key cog in the talent pipeline on Florida's Space Coast.
The firm's executive branch reports were also topped by well-known consultancies. Dublin-based Accenture, which specializes in IT services and consulting, paid the firm an estimated $180,000 to lobby the Governor, Cabinet and state agencies. Horne LLP, which is best known for its accounting services, paid the same amount.
Though CCC represents clients from all industries, it has built a reputation as one of the top firms in the state for the gaming industry. The firm's client sheet reflects that, showing contracts with bestbet Jacksonville, Las Vegas Sands and Melbourne Greyhound Park, among others.
Household names also account for a sizable portion of CCC's principals. That set includes telecommunications giant AT&T, creativity software powerhouse Adobe, multinational investment bank Citigroup and Delta, which ranks as the world's largest airline in terms of revenue, assets and market cap.
Higher education is also a significant sector for the firm. In addition to Florida Tech, CCC is contracted with Burrell College of Osteopathic Medicine, College of Florida Keys, Florida Atlantic University, Florida International University, Florida State University, Palm Beach Atlantic University, St. Petersburg College and the University of Florida.
Another institution that relies on the firm is New College, which has been a near-constant presence in the headlines this year due to Gov. Ron DeSantis' efforts to transform the institution into a so-called "Hillsdale of the South."
CCC represented multiple heavy hitters in the disaster and emergency management industry as well. The biggest fish in that pond was CDR Maguire, which accounted for $280,000 of income between the firm's legislative and executive reports. The firm also represents Ashbritt ($210,000) and Gothams ($140,000).
In addition to Iarossi and LaFace, Capital City Consulting's 2022 team included Jim Boxold, Anthony Carvalho, Justin Day, Megan Fay, Ken Granger, Maicel Green, Dean Izzo, Ashley Kalifeh, Andrew Ketchel, Joseph Mongiovi, Jared Rosenstein, Scott Ross and Christopher Schoonover.
Though Florida requires lobbying firms to provide an overall range in quarterly reports, the top bracket is $1 million, a threshold that undersells the revenues of CCC and other top-tier Florida firms. Regardless, that line of the compensation reports guarantee that Capital City Consulting earned no less than $8 million last year.
Median estimates indicate the firm pulled down $10.65 million lobbying the legislature and an additional $9.15 million lobbying the executive branch. A top-end estimate shows CCC could have earned as much as $27.5 million — $14.3 million in the Legislature and $13.4 million in the executive branch.
Florida lobbyists and lobbying firms faced a Feb. 14 deadline to file compensation reports for the period covering Oct. 1 through Dec. 31. Compensation reports for the first quarter are due to the state on May 15.