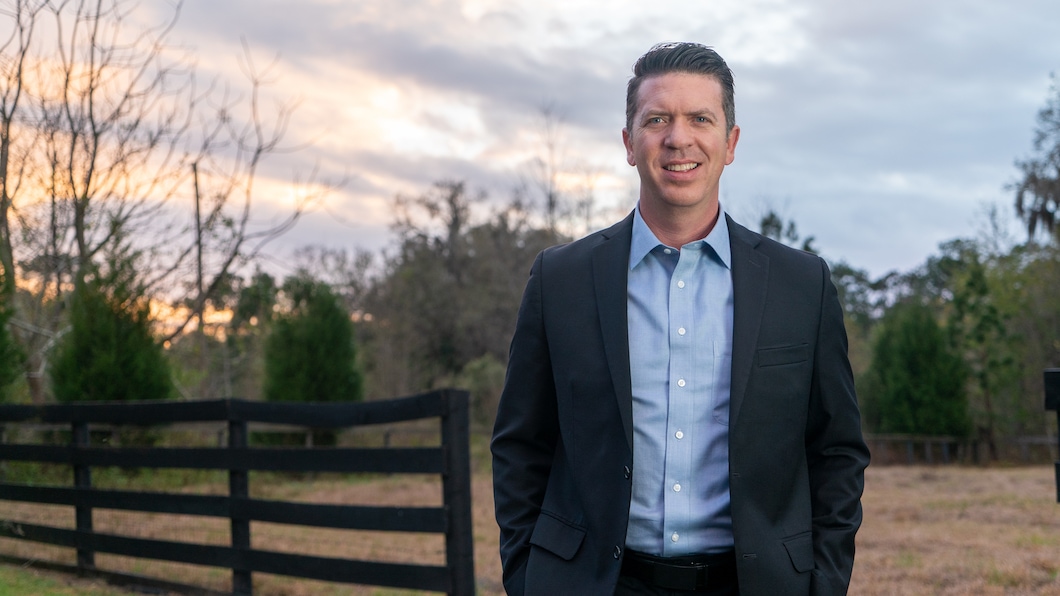 Victory Insights found Charlie Stone and Jose Juarez close behind Chamberlin.
A new poll shows former congressional candidate Ryan Chamberlin leading a field of House District 24 candidates. Former Rep. Charlie Stone and businessman Jose Juarez are close behind.
But pollsters with Victory Insights found a substantial number of Republicans in the district remain undecided weeks out from the March 7 Republican Primary in the Special Election.
The poll, taken Feb. 13 and 14, found nearly 25% of likely Republican voters in the district support Chamberlin, the money leader. More than 20% prefer Stone, who represented the area from 2012 to 2018, while Juarez pulled in more than 17%. Meanwhile, just over 6% want Justin Albright in the job, and less that 3% support Stephen Pyles.
But more than 28% of voters remain undecided, showing room for the race to shift.
Pollsters said clear tiers have formed in the field, a significant change from when pollsters put the question out in January and found a wide open race. Then, Albright actually led then with 15%, while Chamberlin showed at 11% and the rest of the candidates all came in around 2%.
Beyond measuring support, pollsters modeled ways the Special Election can play out.
"If the election were held today, Chamberlin would have the best chance of victory, winning 73% of the elections simulated with our proprietary election simulation software, 10KSim," reads a polling memo.
"However, Stone wins in about 1 in every 5 simulations, and even Juarez comes out on top 6% of the time. Neither Albright nor Pyles won any of the 10,000 simulations. However, it's worth noting that Election Day is nearly a month away, and these probabilities will certainly change before all is said and done."
While Chamberlin enjoys a lead, Stone notably leads the field in favorability — and unfavorability. Pollsters found 31% of likely GOP voters have a positive view of Stone, compared to 27% who say the same of Chamberlin and 25% who feel that way about Juarez. But there are also 25% of voters who report a negative view of Stone, while just 13% say that of Chamberlin.
While Stone is the only candidate who remains a known quantity in the eyes of more than half the voters, much of that is negative attention.
Pollsters tested interest as well in former President Donald Trump and in Gov. Ron DeSantis. The survey found both presidential contenders remain popular among GOP voters. But the poll shows the age of Trump as the singular leader of the party may be fading, at least in Florida.
Only about 61% of GOP voters had a positive opinion of Trump, while 20% view the former President negatively. Meanwhile, 86% think well of DeSantis, and just 8% see him in a poor light.