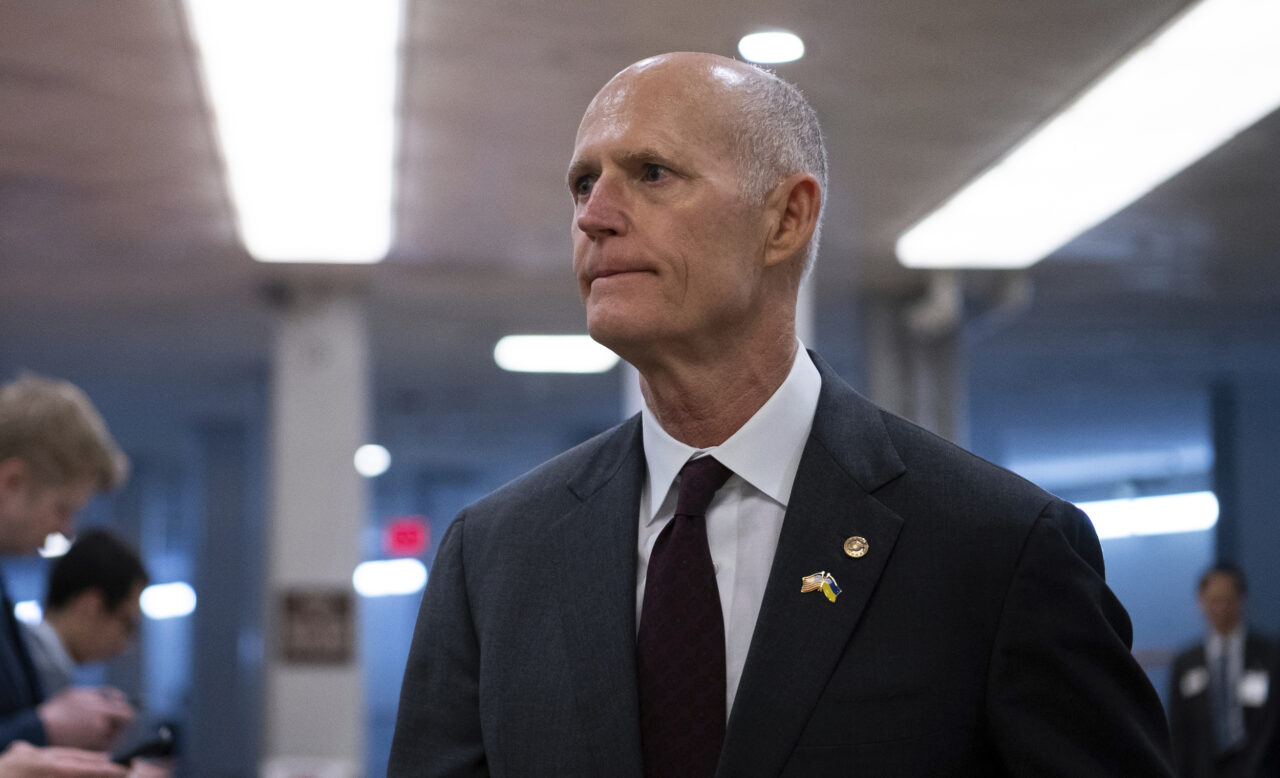 'The FDA must do better.'
Rick Scott wants answers from the Food and Drug Administration about toxins in commercially available baby food.
"As families across America face skyrocketing food prices, and parents continue to have difficulty finding baby formula to feed their newborn children, the last thing the Joe Biden administration should be doing is giving hardworking Americans yet another thing to be worried about. The FDA must do better."
In a letter to Food and Drug Administration Commissioner Robert Califf, the Florida Senator is contending that long-delayed action on levels of lead in baby food, as contemplated in the agency's recently released Action Levels for Lead in Food Intended for Babies and Young Children, isn't enough.
"In 2020, I contacted the Food and Drug Administration (FDA), sharing my concerns about the unacceptable and unsafe levels of lead, cadmium, and mercury found in baby food and prenatal vitamins. After months of inaction from the FDA to address to critical issue, I contacted your agency again in 2021 to demand change. While I find it unacceptable that it took years of urging from myself and others, I am glad to see FDA finally announce draft guidance to reduce lead levels in baby food. However, the reduction of lead levels to 10 parts per billion (ppb) in yogurt, fruits and vegetables, and to no more than 20 ppb in root vegetables and dry infant cereals, fails to protect our children."
Scott goes on to contend that FDA guidance "does not go far enough" and does not address other contaminants beyond lead.
"A 2018 study by Consumer Reports found that 34 of the 50 popular baby foods tested had concerning levels of lead, cadmium, or arsenic.  The World Health Organization lists lead, cadmium, and arsenic as three of the Top 10 Chemicals of Public Health Concern.  Reports indicate that a majority of the food in the marketplace already complies with these new standards.   FDA's recent guidance does not reduce levels significantly enough for children and completely fails to address other toxic metals found in baby food," Scott asserts.
For its part, the FDA contends that it will "continue to gather data and collaborate with federal partners to establish the scientific basis for establishing Interim Reference Levels for arsenic, cadmium and mercury."
Additionally, baby food should not be considered the sole nutritional source, according to Susan Mayne, the director of the FDA's Center for Food Safety and Applied Nutrition.
"The action levels in today's draft guidance are not intended to direct consumers in making food choices. To support child growth and development, we recommend parents and caregivers feed children a varied and nutrient-dense diet across and within the main food groups of vegetables, fruits, grains, dairy and protein foods. This approach helps your children get important nutrients and may reduce potential harmful effects from exposure to contaminants from foods that take up contaminants from the environment."