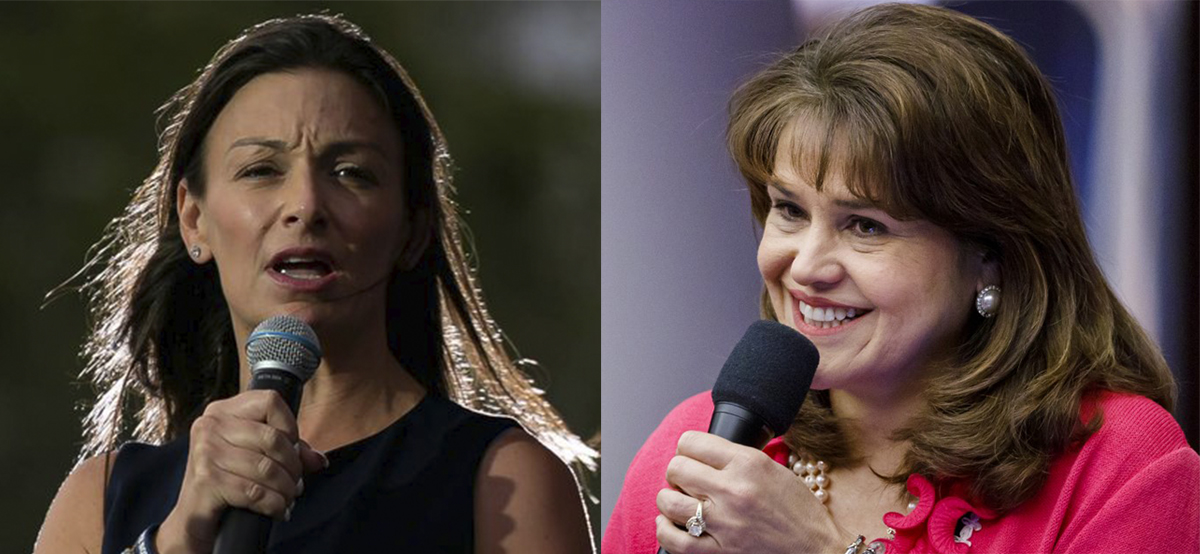 Rival camps each project confidence in home stretch of chair race.
As a vote for the new leader of the Florida Democrats gets closer, voters are picking sides between two candidates with statewide profiles.
Former state Sen. Annette Taddeo secured the endorsement Friday of state Rep. Michael Gottlieb. Taddeo continues to build momentum in her race for Florida Democratic Party (FDP) Chair.
"As Leader Fentrice Driskell's gender-balance his vote adds to a growing number of pledged votes in addition to the House Democratic Leaders block of appointed voters adding up to our 431 pledged votes of the current 538 needed to meet the majority threshold for the current 1157 possible votes," the Taddeo camp asserts.
"This critical endorsement from Rep. Gottlieb builds on the growing coalition of diverse Democratic leaders from across the state that are supporting Annette Taddeo for FDP Chair."
Taddeo notably boasts support from U.S. Reps. Kathy Castor, Lois Frankel, Maxwell Frost, Darren Soto and Debbie Wasserman Schultz, as well as former U.S. Rep. Donna Shalala.
Though Taddeo believes she's closing in on closing out the race, Fried also continues to roll out support for her candidacy. Her campaign counts over 350 pledged supporters, including ten new ones rolled out to close the week.
The new endorsements: State Sen. Bobby Powell, State Committee members Larry Brown, Leslie Brown, Crystal Depuy, Evelyn Foxx, Danika Fornear and Deborah Gale; Nuren Haider; South Asian American Caucus President Sajan Kurian; and Sarasota DEC Chair and Proxy Voter, Joanne DeVries.
"I entered this race with the overwhelming support of Democrats across the state and I'm honored to have the endorsement of so many new voting members. When I win this election, I will commit myself to working alongside my fellow Democrats to lay the groundwork for a new, revitalized Democratic Party in Florida – a big, bold, inclusive Florida Democratic Party that reflects the values and aspirations of every Floridian and will set the stage for progress and victory in our state," Fried contends.
Her camp claims it is out in front in the race to majority support, armed with a spreadsheet showing just 223 pledged supporters for Taddeo.
—
Florida Politics' Jacob Ogles contributed reporting.