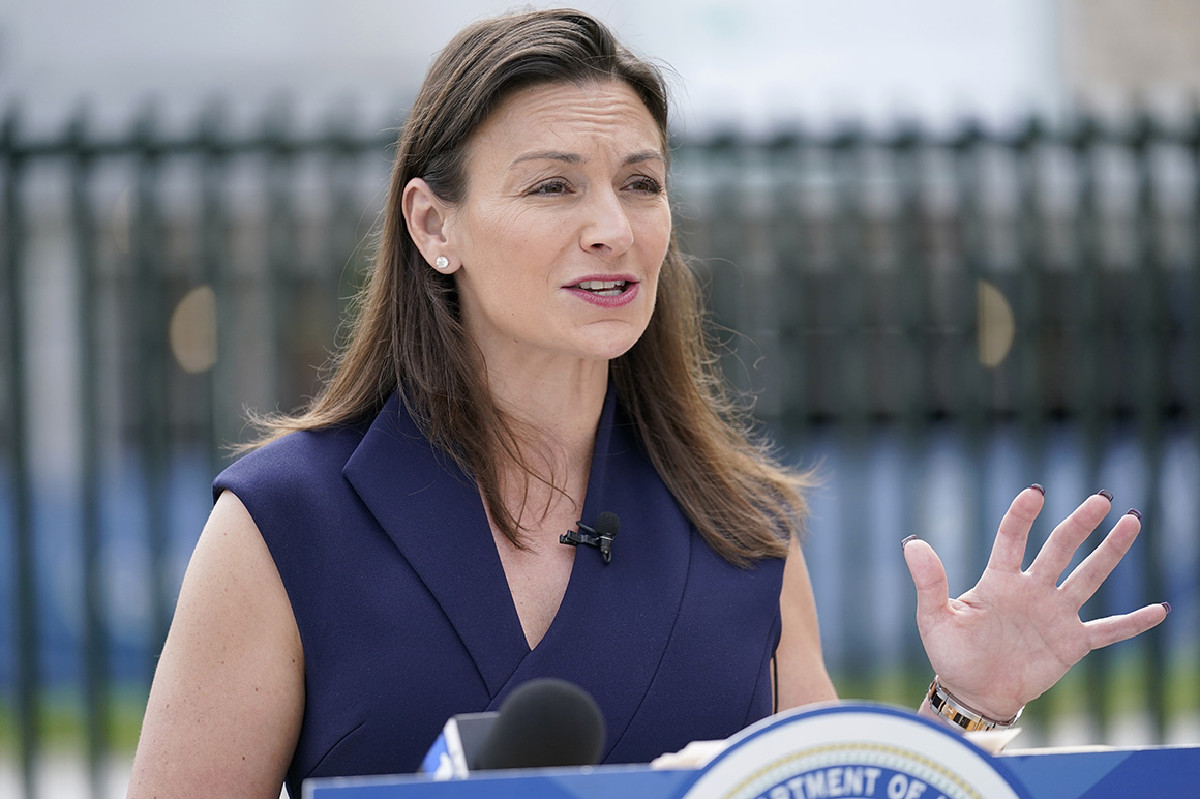 While a late entry, she's still the last Democrat to win a statewide race.
Nikki Fried is announcing she's running for Florida Democratic Party Chair, reversing a previous decision rejecting a run.
"As we chart a path forward for our Party and our state, a path of unity, a path of engagement, a path of inclusion and most importantly a path to VICTORY, it is important that we do it together," Fried said in her new announcement. "Therefore, in the spirit of trying 'something new,' I am announcing my candidacy for FDP Party Chair."
The statement uses the same theme as her 2022 run for Governor. Fried lost the Democratic Primary to former Gov. Charlie Crist, who ultimately failed to unseat Republican Gov. Ron DeSantis.
Fried remains the last Democrat in Florida to win statewide office; she was elected Agriculture Commissioner in 2018.
After Democrats in Florida suffered major losses up and down the ballot in 2022, FDP Chair Manny Diaz resigned. While some pushed Fried to pursue the position last November, she said then that she would decline to do so.
"Appreciate the love, but I am NOT running to be Chair of (the Florida Democratic Party)," she said at the time. "A lot of things need to change to restore our winning coalition from 2018 — and I will continue fighting for that — just not by taking over the party."
A number of candidates have since announced for FDP post, including Annette Taddeo, who for a period ran against Crist and Fried for the nomination for Governor. Now, Fried is changing her tune, laying out an agenda for the job.
"As Chair, I will commit to rebuilding our Party from the ground up," she said. "Our work will be in lockstep with County Democratic Parties, our Clubs and Caucuses, Democratic elected leaders, community organizations and supporters. As Chair of the Florida Democrats we will rededicate ourselves to voter registration, training and growing our progressive coalitions.
"I am determined to rebuild the trust of national committees and I will dedicate the full weight of the Party to quality candidate recruitment and to reforming our antiquated weighted vote system and bylaws which too often exclude rather than include."
Fried has heard calls in recent weeks to enter the race.
"My decision is not one made lightly, it comes after months of listening to friends, advisors and Democrats across the state," she said, before acknowledging her change of heart.
"Florida Democratic Party Chair was not the path I had originally envisioned for myself, but too much is at stake to sit on the sidelines — from women's rights, economic opportunity and climate change to affordable housing, protecting our Democracy and education. We have to unite our diverse voices and refocus on the issues and grassroots organizing that wins elections. I'm excited for the opportunity to serve Florida and I can't wait to get started."